---
Yep. Another Roubo bench.
I built this one is built using BenchCrafted hardware and the plans and guidance of The Wood Whisperers Guild (review). I pretty much stuck to the plan with a few exceptions:
The legs are 5 1/2" x 5 1/2"
THe gap stop extends the full length of the top
I used Boatman53's chain vise for pinless leg vise operation. I wrote a review on the chain vise here.
I put casters on the two legs to make the bench somewhat mobile
The top is inexpensive soft maple. The legs, chop, end cap and deadman of inexpensive common cherry. From a design aspect I tried to keep all horizontal elements maple and all vertical elements cherry. THe end cap is an exception.
I did the best I could and am happy with the results. If you are a glutten for punishment you can check out my 25 entry blog on its construction. Crazy, but I took 722 pictures during the build.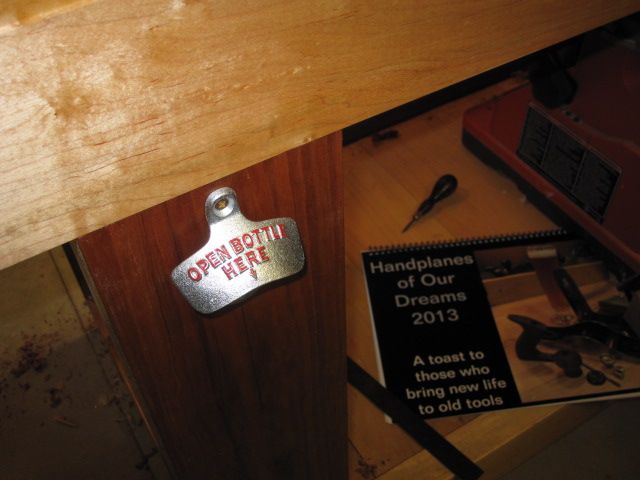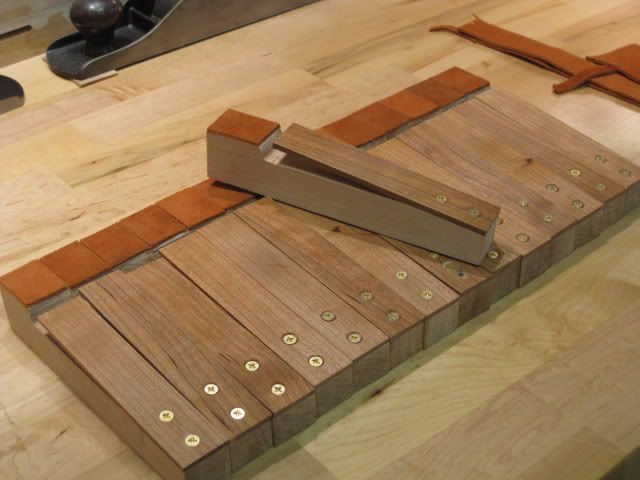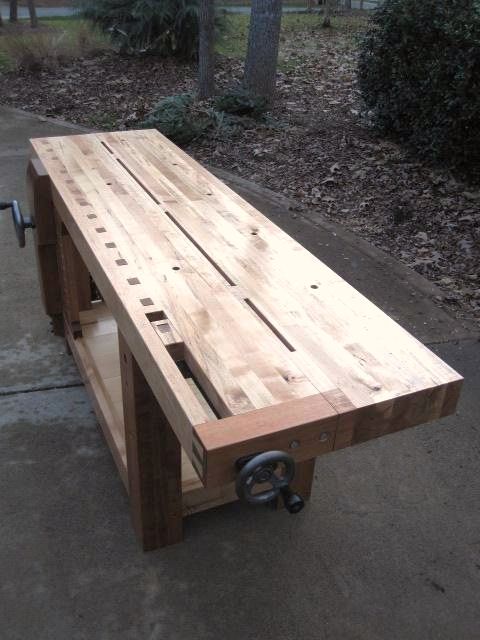 -- "It's only wood. Use it." - Smitty || Instagram - nobodhi_here
---
---
---
---