---
Well its finished. Some things turned out ok, some not. I know now what I need to work on, things not to do. and things I should always remember. All in all it was a learning thing. This is the first piece of furniture I have ever made. I am pretty well sold on wipe on poly. Even with the high humidity and terrible rain storms we have had here in the past 2 weeks I am happy with the results as far as finish. I did have a revision on my plans while working on the top. I noticed all this waisted space between the top drawer and the top. Hmmm. Now I have to give credit where credit is due here. My brother noticed this and mentioned why not hinge the top and and a place for small items. I tell you what, its handy to have a big brother around.
Now for more pics.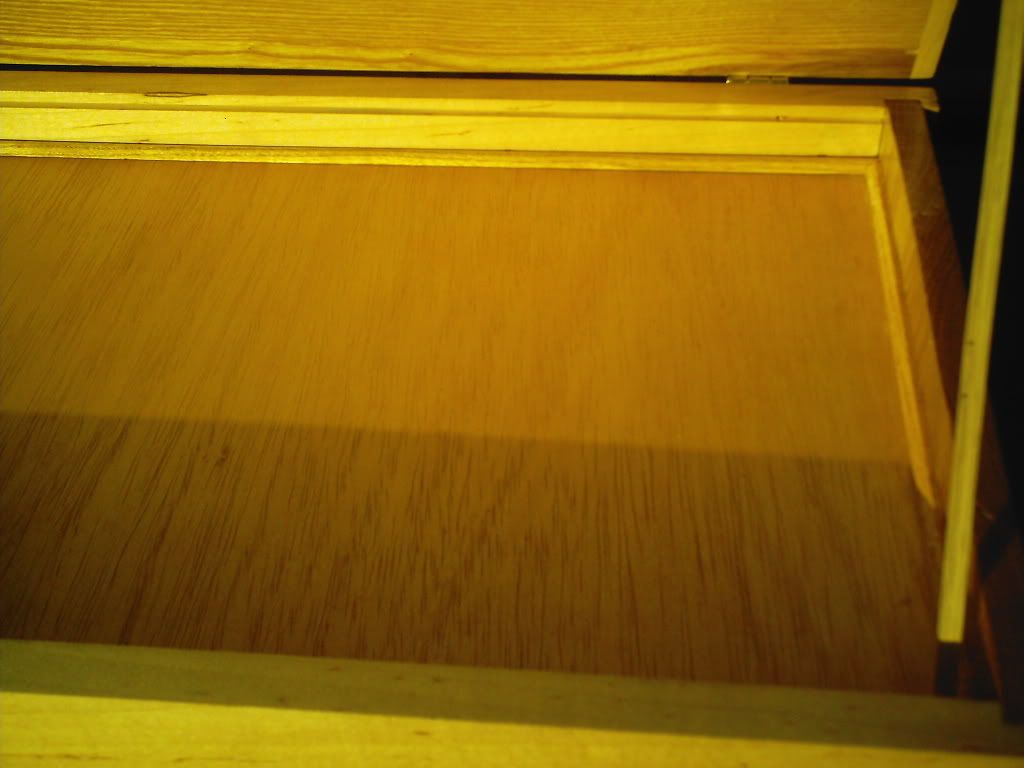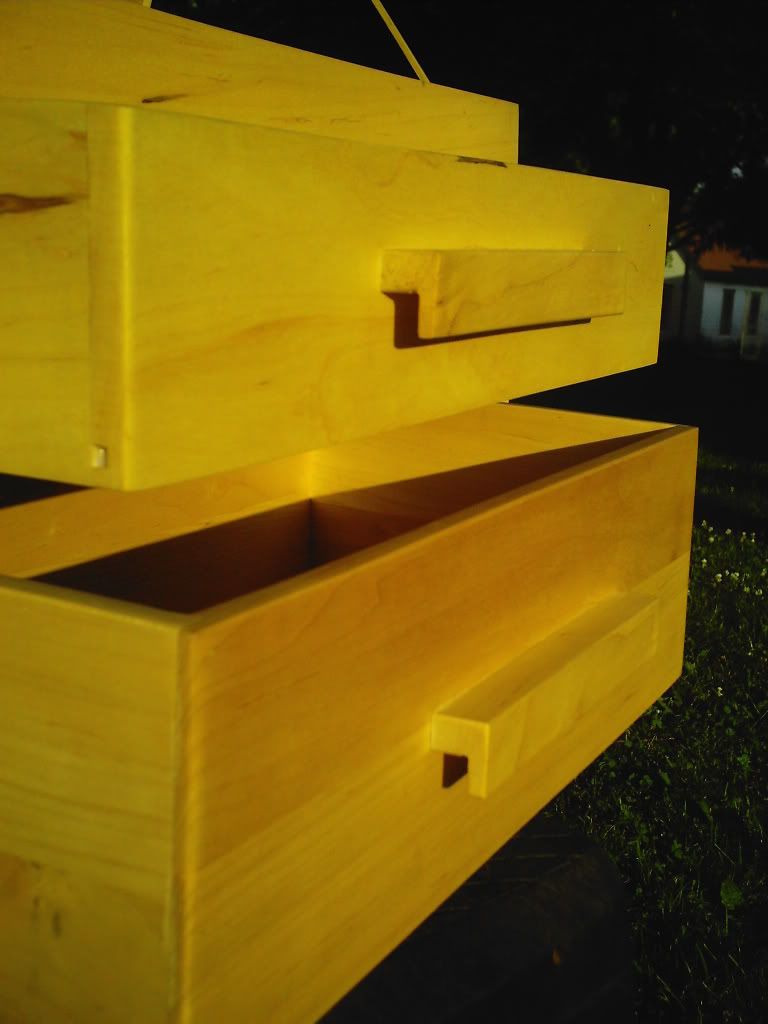 Ok now for the suggestions and any tips that will my make my next project better.
-- God bless the men and women who protect our counrty.
---
---
---
---