---
Here are a few pics of my latest attempt. Its a simple box approx 2' wide and 17'' tall, and 1' deep.
It has Ambrosia Maple (most all holes and dark streaks taken out), White Oak, Hickory, and Light Ash.
The drawers are made of all Maple except for the bottoms. The top is Hickory with Maple trim. The front and back is made of Maple. The sides are made of White Oak. The back and bottom are made of Light Ash.
This entire box is made of scraps. I have had a real lesson on doing how to do good solid glue ups. Challenge is more the word here. Its took me about 3 weekends to get to this point. I dont have the money for drawer slides so the challenge will to be make the drawers slide well and straight with wood.
Here is one of the White Oak sides.


This is the back made from Light Ash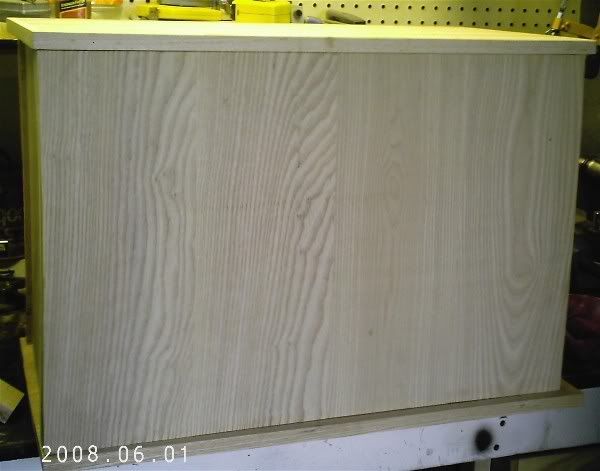 This is the top 4'' Maple drawer.

-- God bless the men and women who protect our counrty.
---
---
---
---