---
Well…finally…the slowest woodworker in the world finishes the long awaited planter boxes!!!
Here is a picture of the original wood and the first fiew boards that I recycled…notice the gate we took down which I used the posts for the framing and the boards for the "face" of the planters…I only have a four inch jointer so it took a lot of time to re-surface about 45-50 boards…see picts below: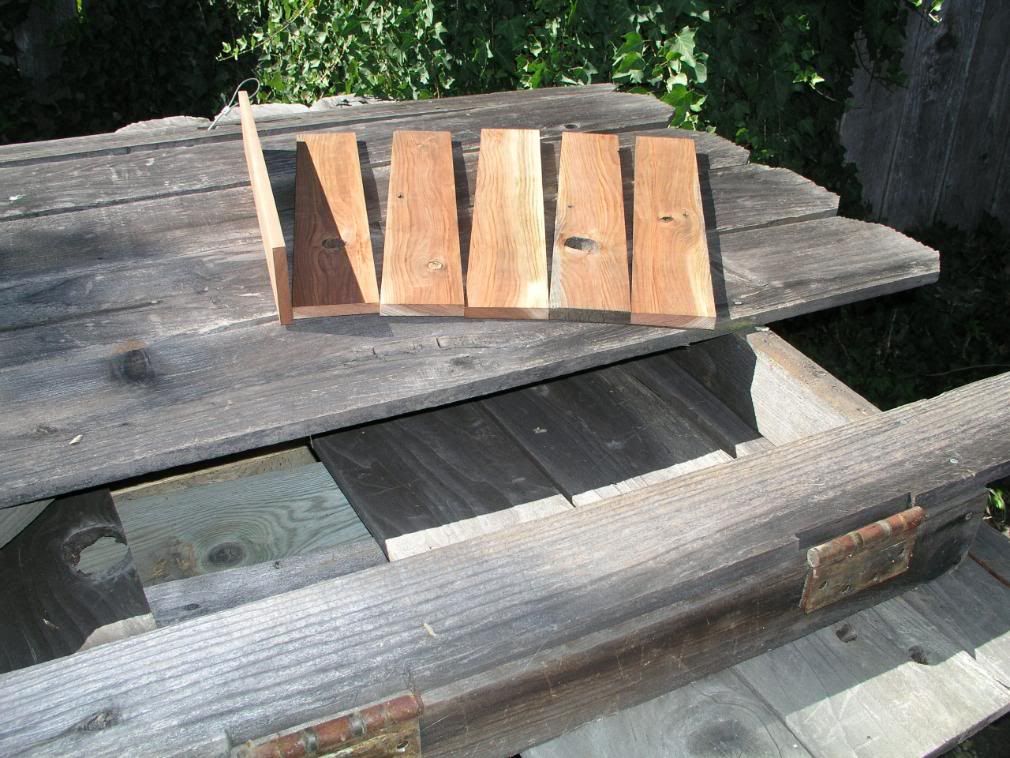 You are looking at my most important project to date…and I think my best (while still far from perfect) which I am proud of. Today the second was "installed" or place today (we put the 1st one in a couple weeks ago…).
Construction—2 redwood 2×4 frame with recycled redwood fence front,...screws were used on the frame and pin nailer and glue on the "face"...
These are very important to me for a lot of reasons…first—-I was able to re-use an old fence section…bring it back to life from dingy grey fence to what you see now. Some of it (like the top rim) is newer wood but 85% is recycled fencing.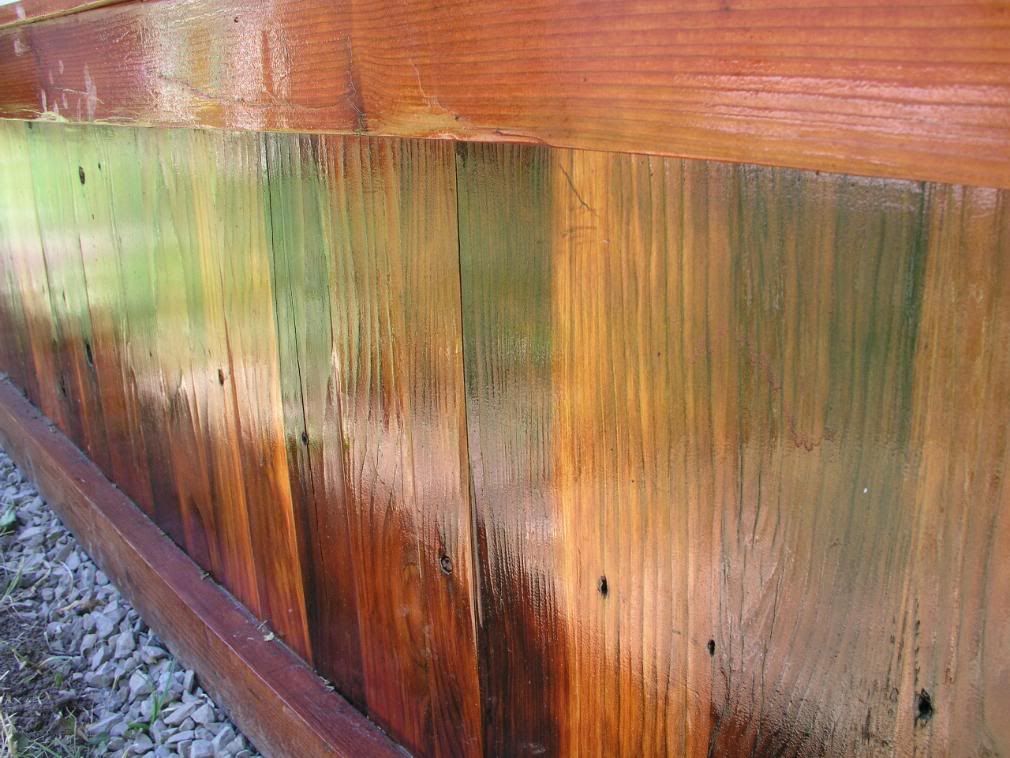 Second…theses are huge…they are each 8 feet in length…and took up a lot of space in my one car garage…each time I worked on them I had to take one outside…my step son and I must have pulled them in and out 50 times this past 8 months…so being finished I will get my dream—-to work on SMALL projects that I can finish sooner…towards the end I became really anxious to get them done just to move on…
Thirdly—-I used a lot of tools and learned a lot on these…first I started by using my jointer to edge joint and face joint since I have no planer…which meant that I had to rip these down to size…in the beginning this was hard for me…but with so many panels to prepare for the face of the planters I got to repeat the same steps a lot and learned a lot…
I also learned a lot in the glue up phase…i have not done much…and the face of the planter is way too long for my clamps so I had to do it in sections…and then fit the last piece in to size and wedge in…
The finishing was also very challenging…they are so big…like I said…I am anxious to work on a small box or cutting boards, etc…Each time I went to add a coat of varnish (I used SparVarnish) it would take several hours and I had never used it before…I was amazed at how sticky the stuff is…the first coat soaked in a lot…but when I put on the 2nd coat I began to see a really nice shine…
Finally—-these planters are now in my neighbors yard…it is a rental duplex…part of our own back yard make over is to fix some flooding issues…and the owner let us run a pipe above ground…I told him that I would build some really nice planter to cover the pipes—-but the real reason…the renter is a single mom with a sweet 4 year old girl…sometimes my 5 year old and her play…since they dont have much of a year I really wanted to make these nice so they would have something—-thus the name "Bela's GArden" stands for Izabela the 4 year old…now they will be able to plant some vegatables…they should get some good morning sun…then in the hottest part of the day it will be shaded by the wall of our gaarage…
I have one more thing to add—-a shelf that will go between the planters…to hold tools and things…and will cover the section of pipe between the two planters…
Thanks for looking!
Here are some more picts: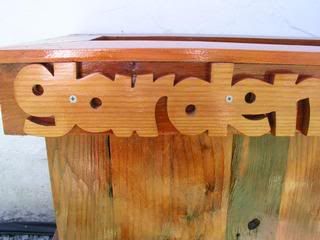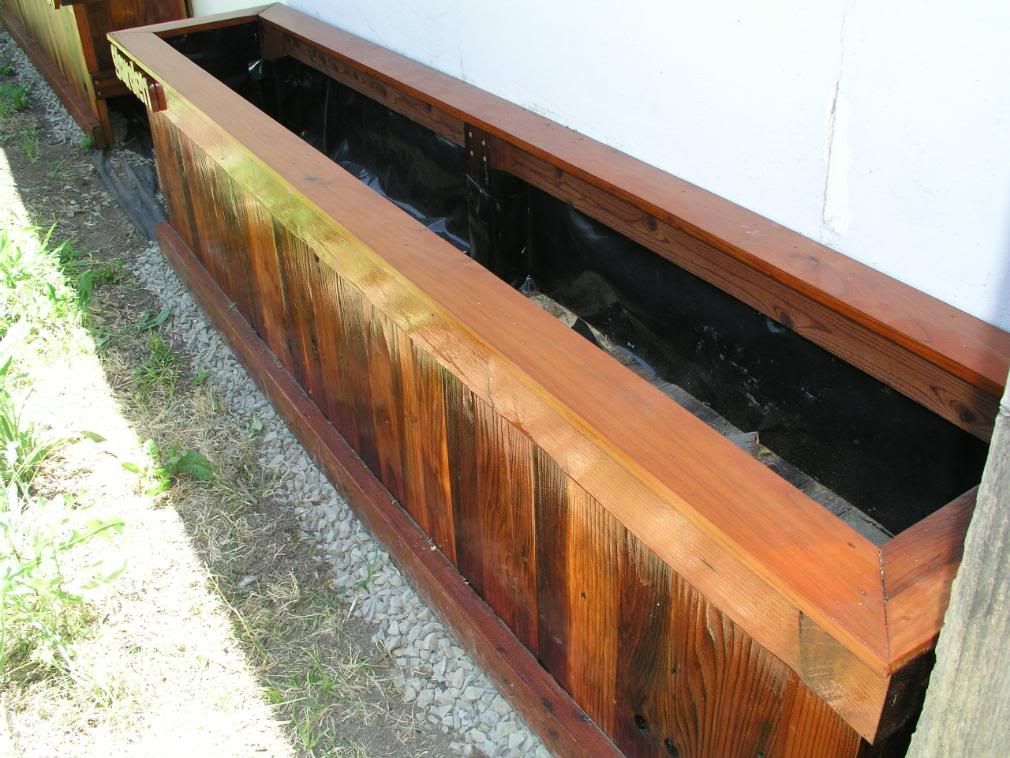 -- Matt--Proud LJ since 2007
---
---
---
---