---
Hi my fellow wood junkies! I have had a very productive year-So productive, I've nary the time to post, so this is a roundup of the last 4 nets I have sent out of the studio.
This first one is a net commissioned by my best friend's mother. She wanted to get him something this year that he would always cherish. She had two requests: to include at least 1 ladybug as that is something she often includes in her signature. And she wanted it to say "From Mutt" (pronounced "moot") which is German for MOM.
The handle wood is burled Carolina Cherry which is a street tree here in So Cal. It is quite rare and not commercially available. In the inclusions, I inlaid Kingman turquoise & copper. The handle has a Wenge spine for strength. The hoop is Wenge as well. The lanyard is hand-tied paracord and runs through a copper ferrule.

The ladybugs (there are two) were a labor of love. They were cut from a piece of bloodwood about 1/8" thick on a scroll saw. I hand sanded them to final shape, and then carved out the matching inlay holes in the net. The dots on the ladybug were drilled with a high speed .015" carbide bit, and then inlaid with black stone.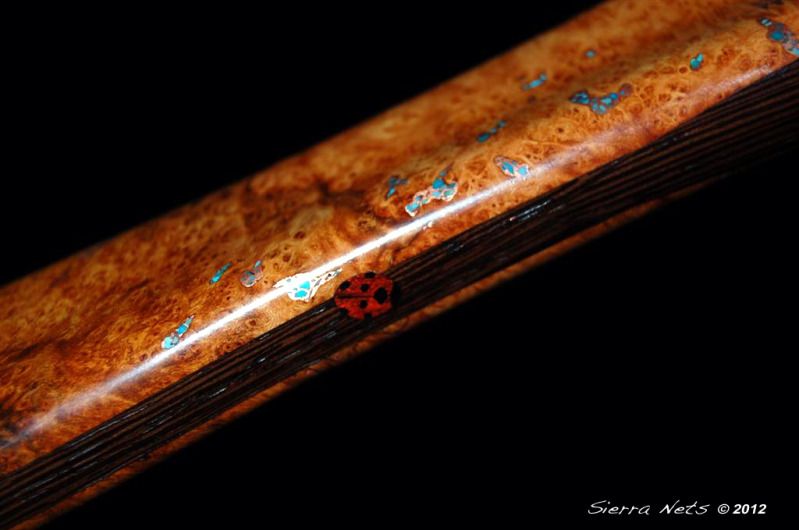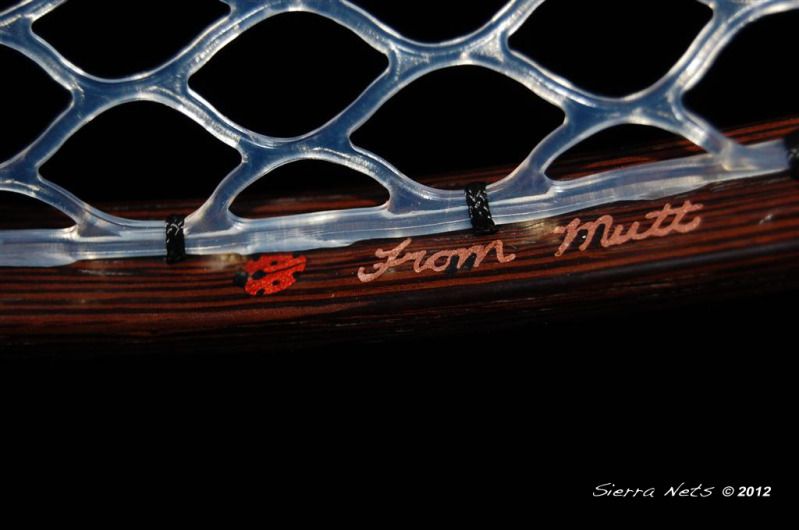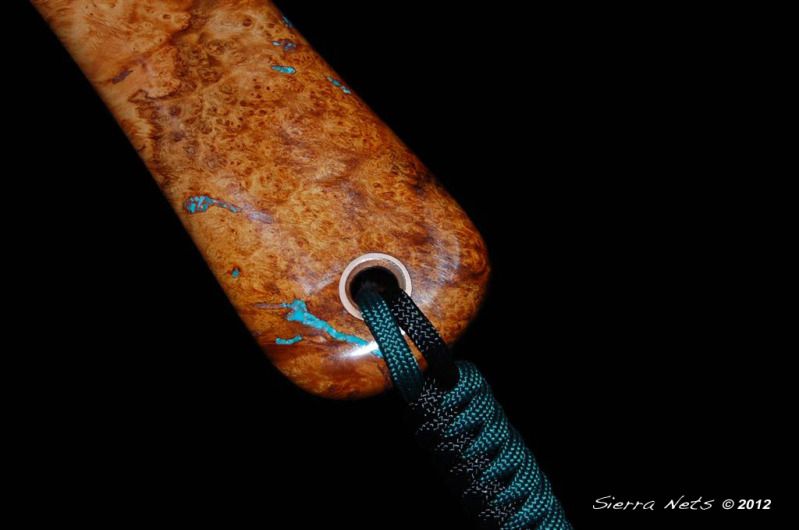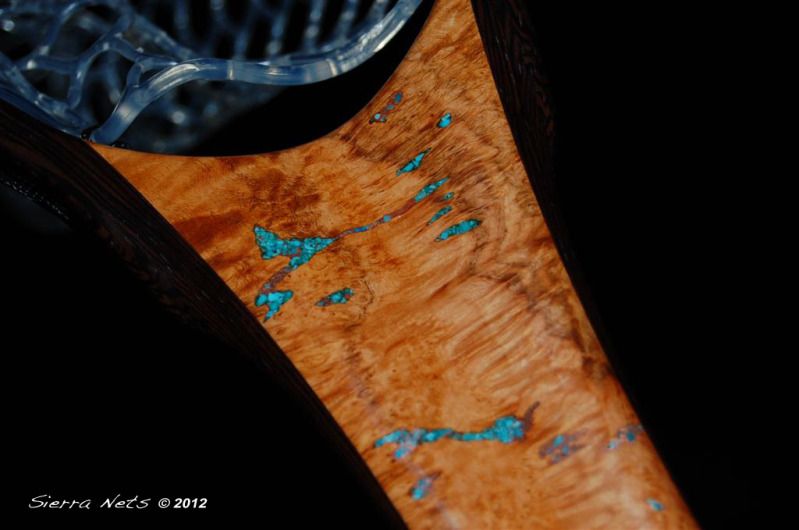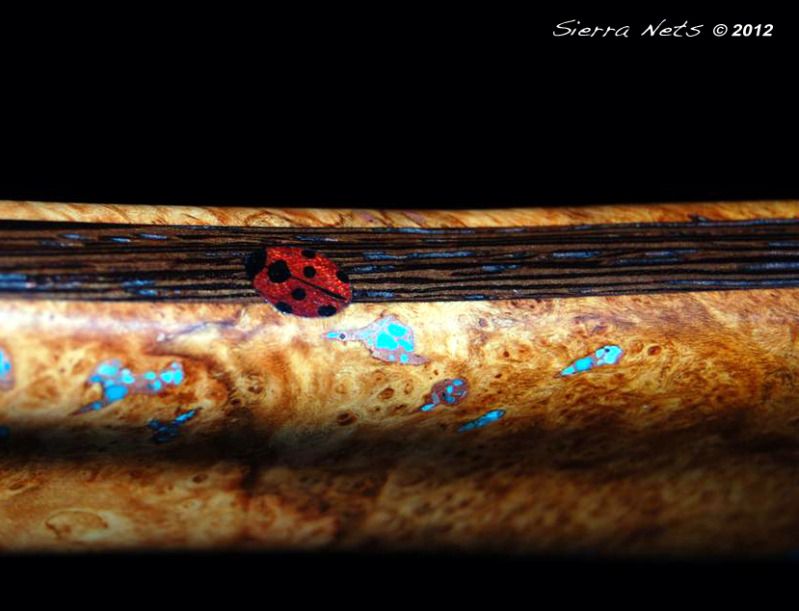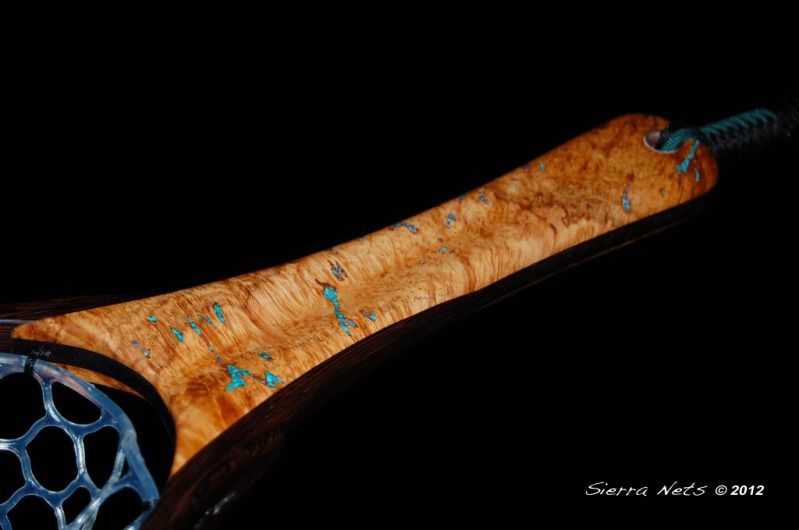 The next is made from a prized piece of Mahogany I rescued from becoming a door many years ago. It is curly, and RARE! This thing must be seen in full sunlight to be appreciated. The hoop woods are Curly Maple & Mahogany. The two black stripes are actually strips I cut and sanded to .014" thick. It's a real pain to do, but the outcome is worth it!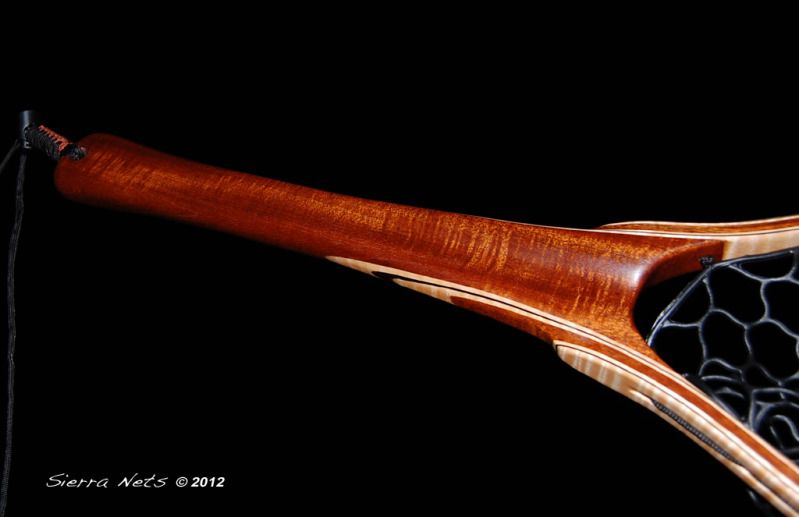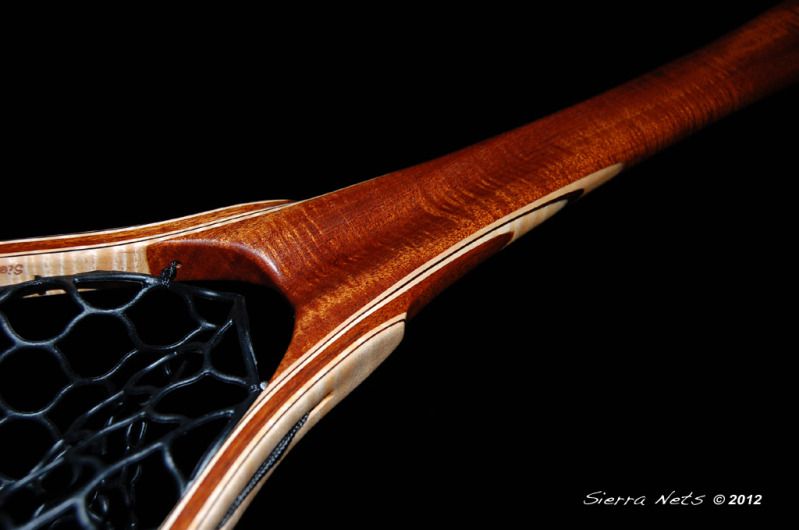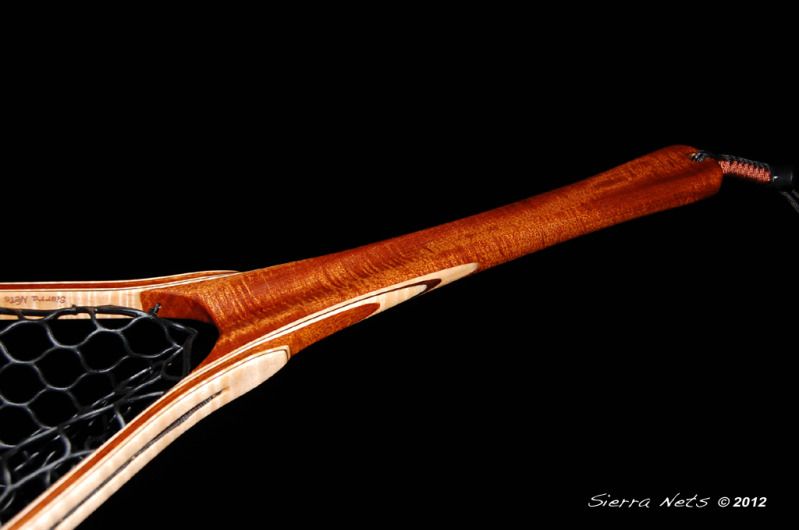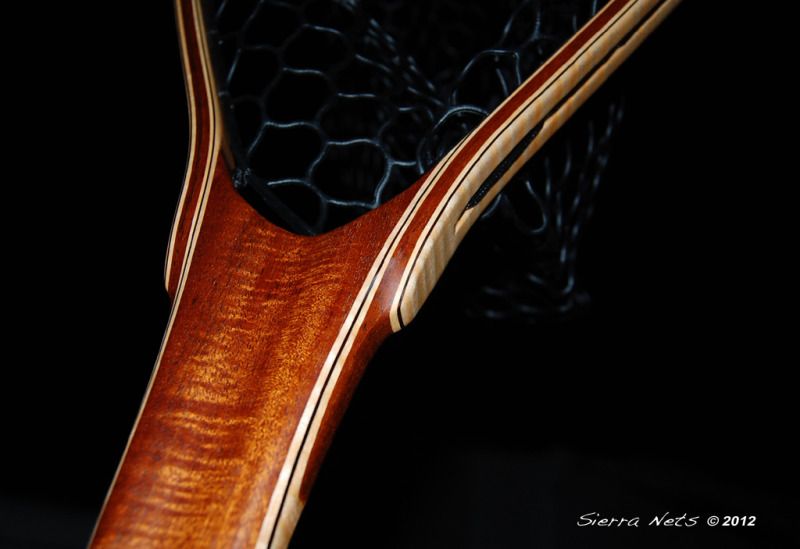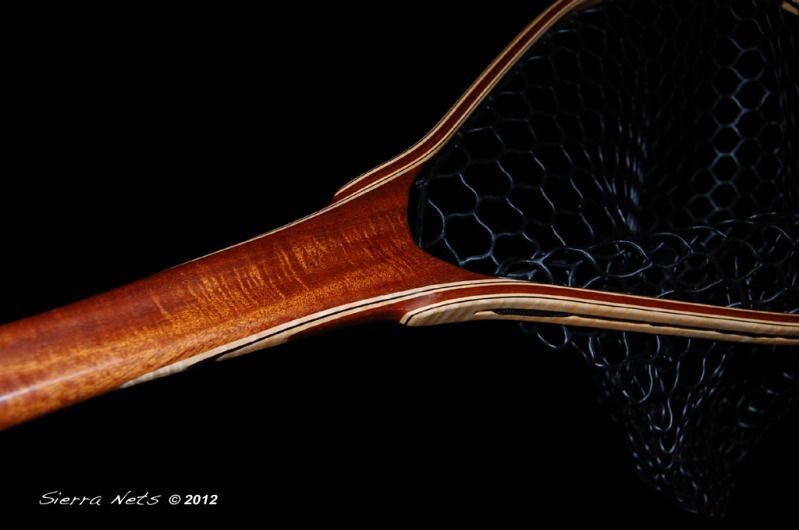 This client actually called me right after he received it to thank me and to tell me that he was literally sleeping with the net that night!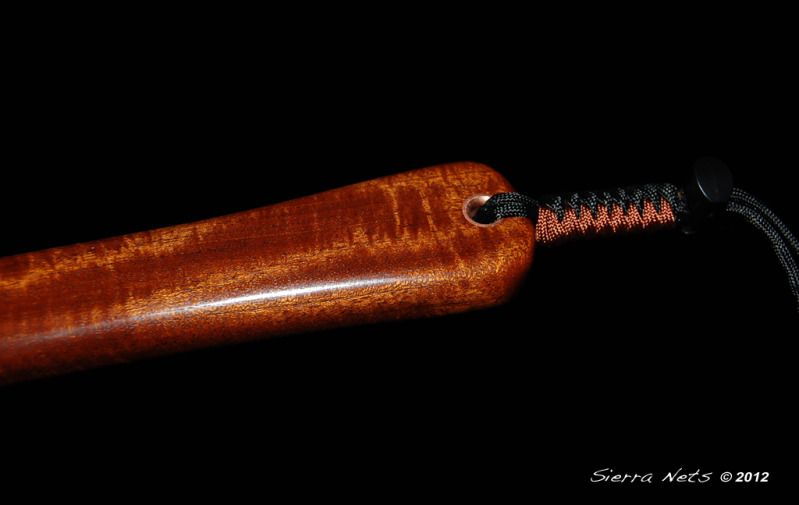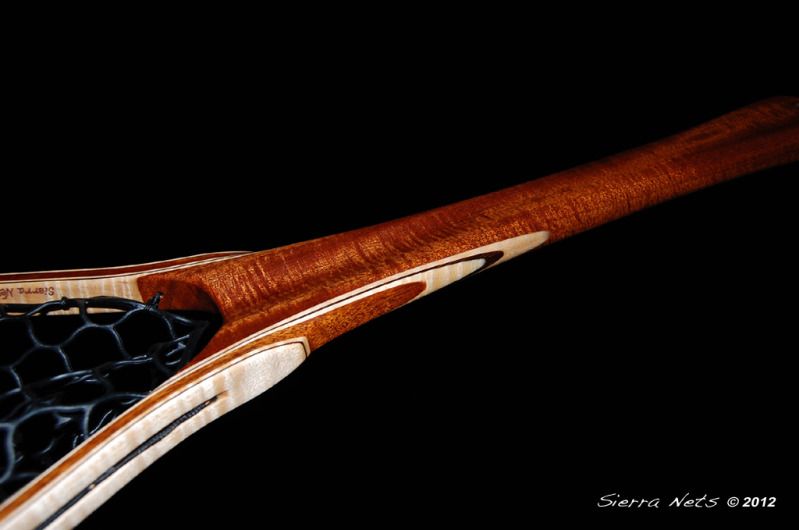 I use upcycled foam to pack up the nets. I have a 100% undamaged shipping record (knock on wood!) The foam is rescued from the trash bin as scraps from a packaging company.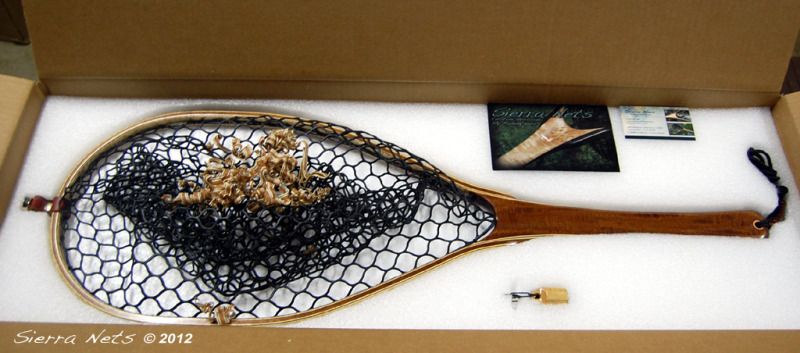 This next net is one of my all time favorites! it was made for great FF advocate here in a local club. the wood is really nice spalted burl maple. It was stabilized and then coupled with a mahogany, curly maple & Wenge hoop. The Latigo Leather, copper, and brass Magnetic Net Release is spalted Maple as well.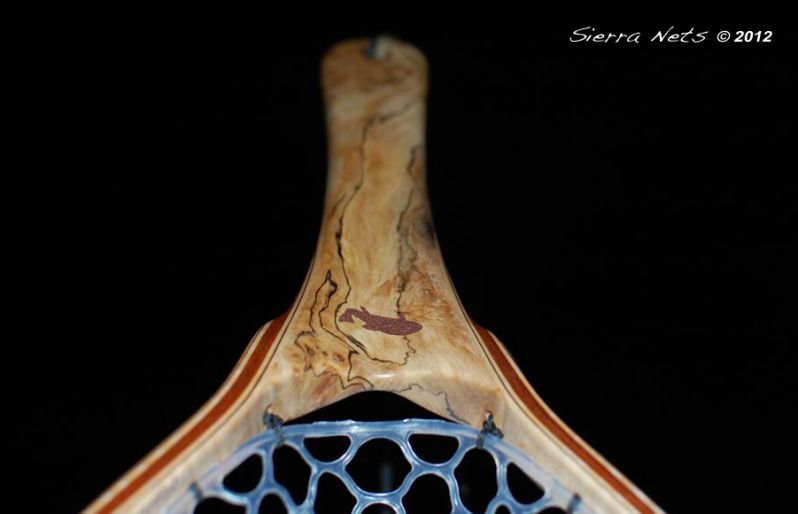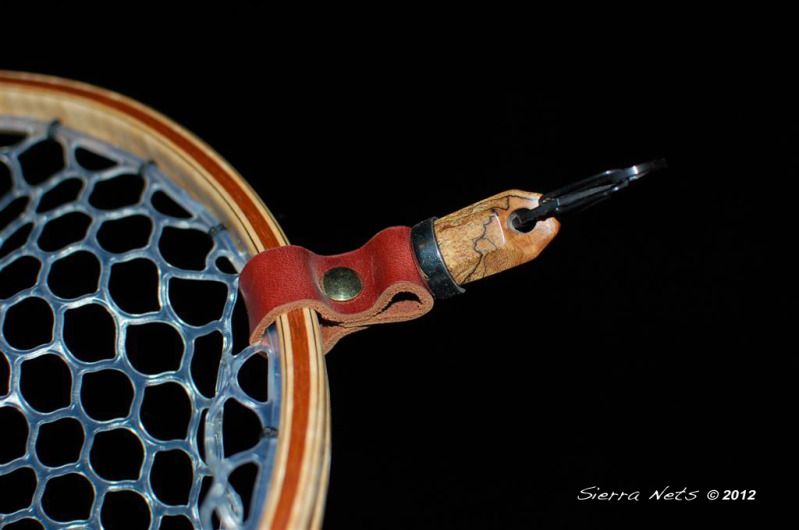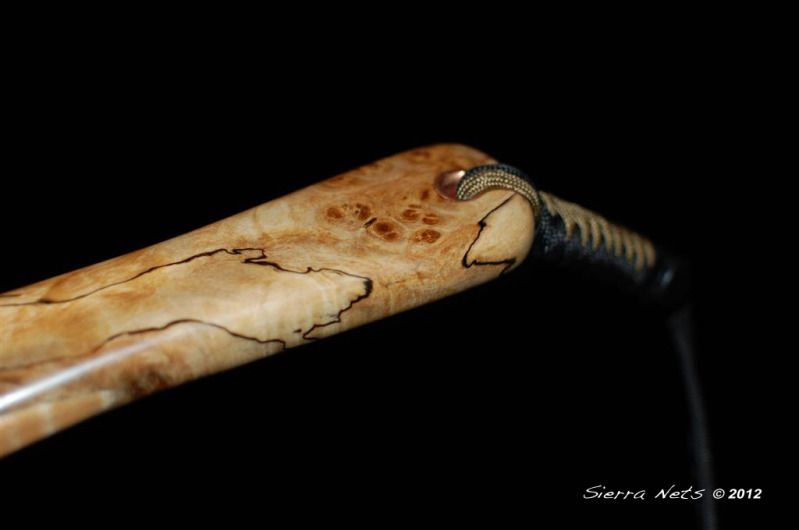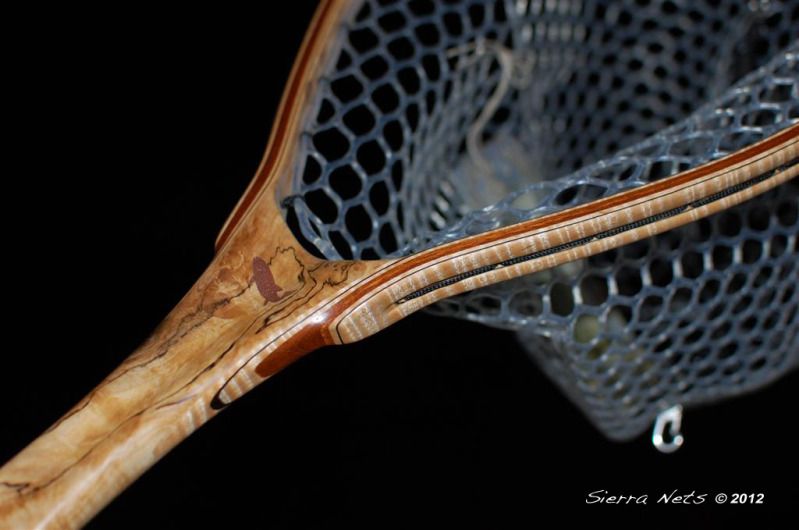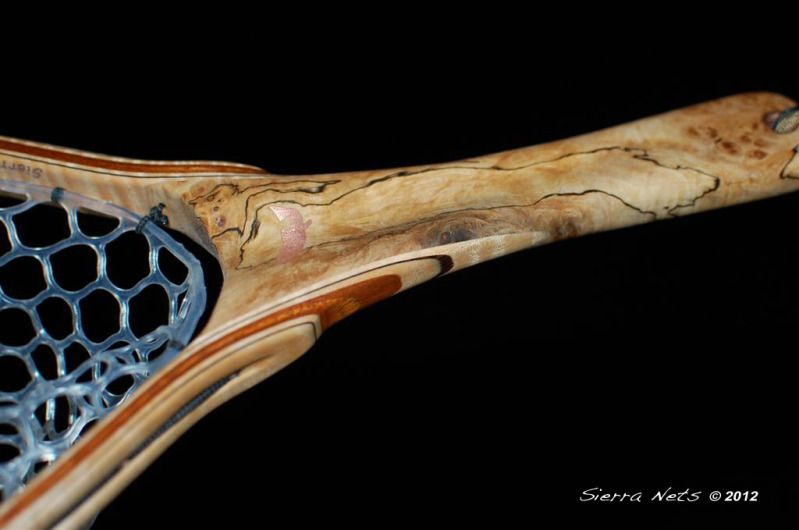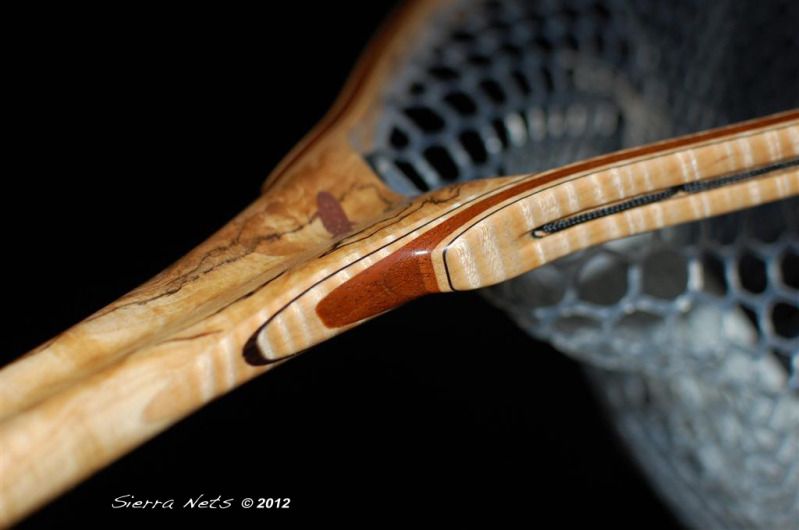 The last net was a Christmas commission which I just shipped out to a very happy wife of an avid fly fisher.
It is Cat's Paw Burl Maple with copper inlaid into the open burl eyes. The hoop is Wenge and all accents are copper as well.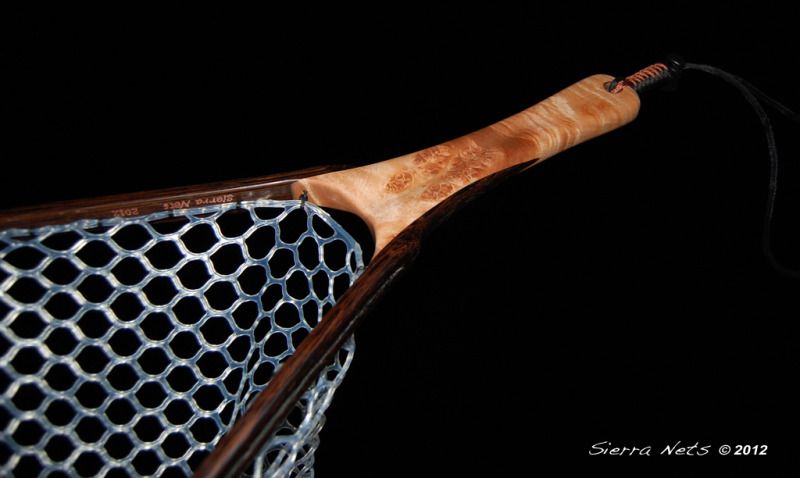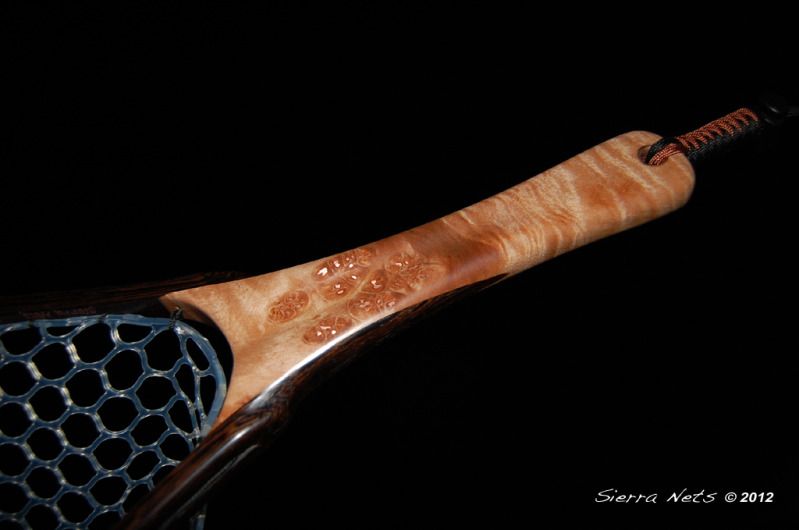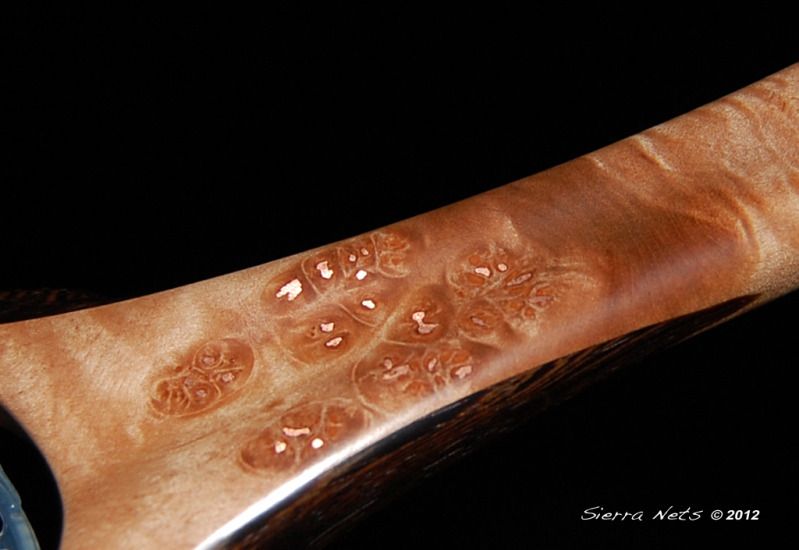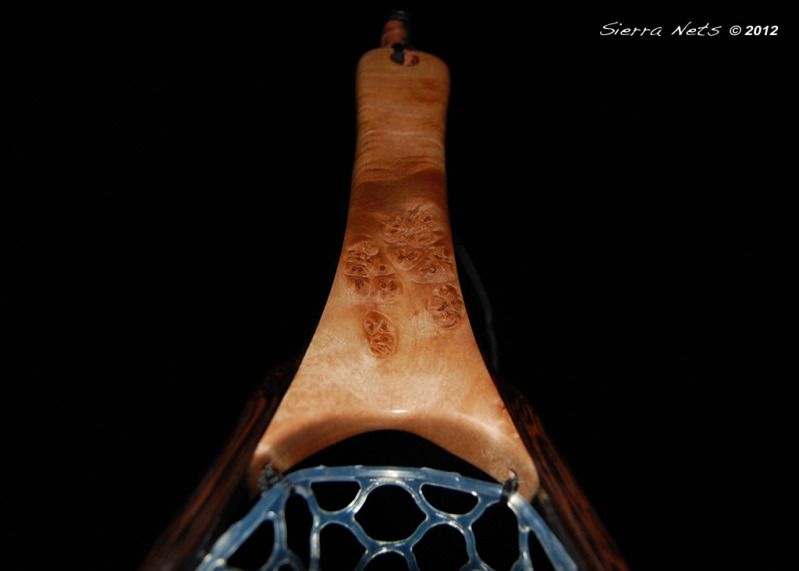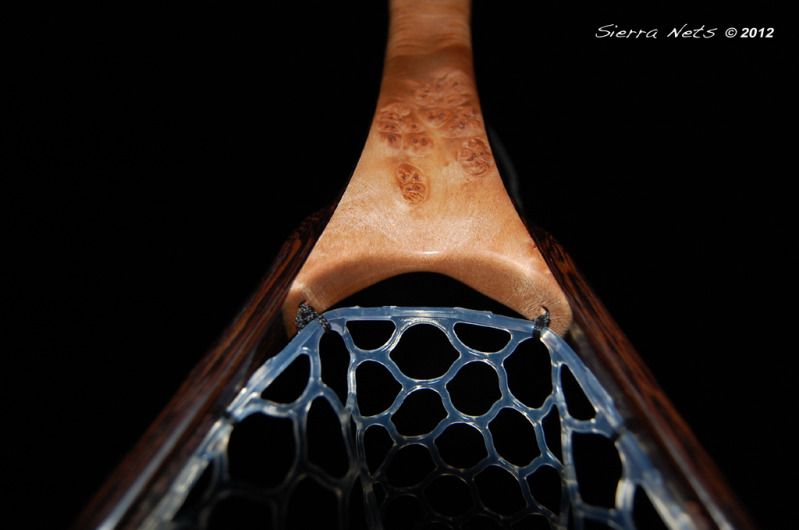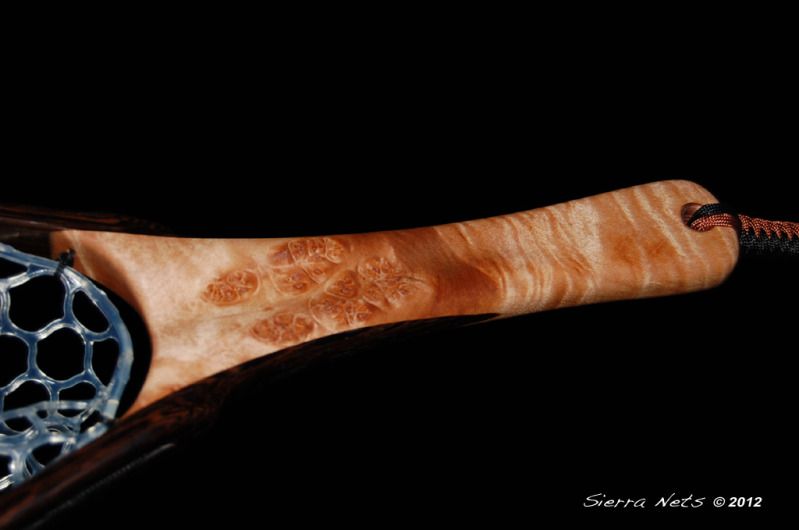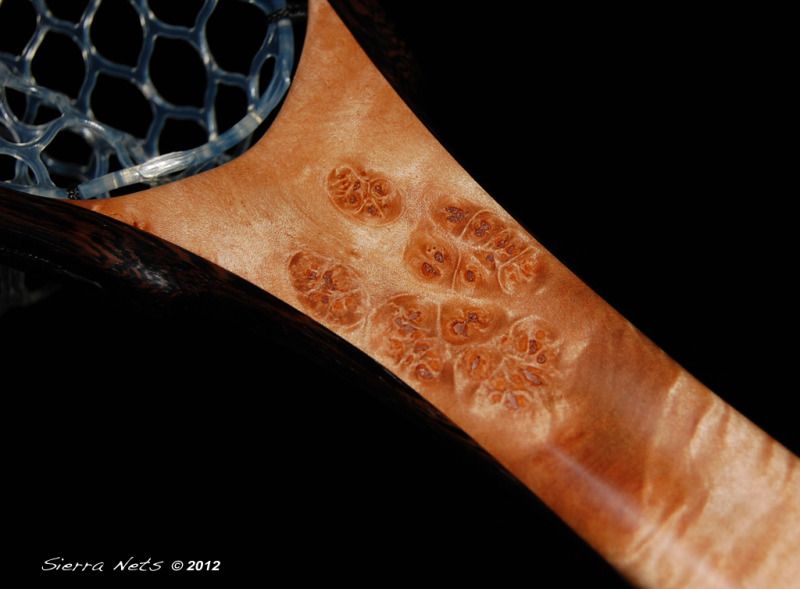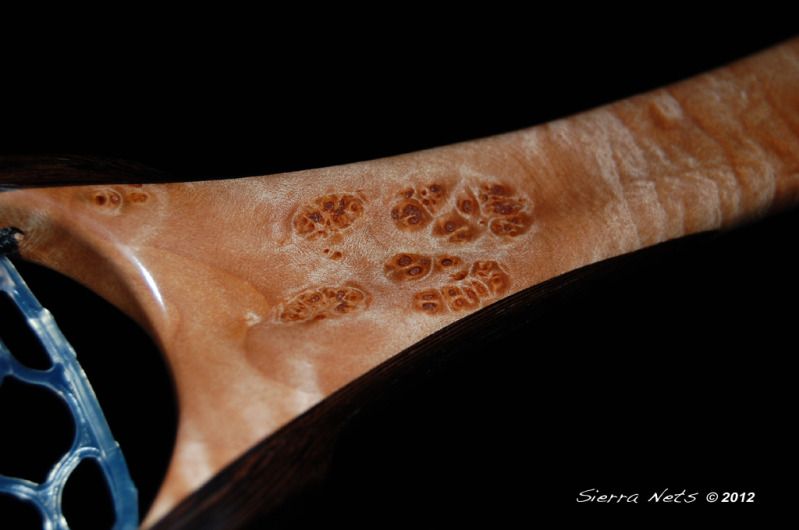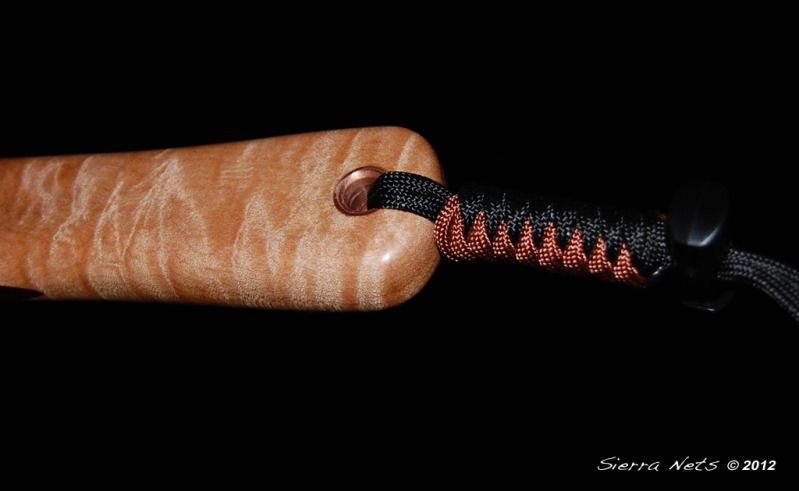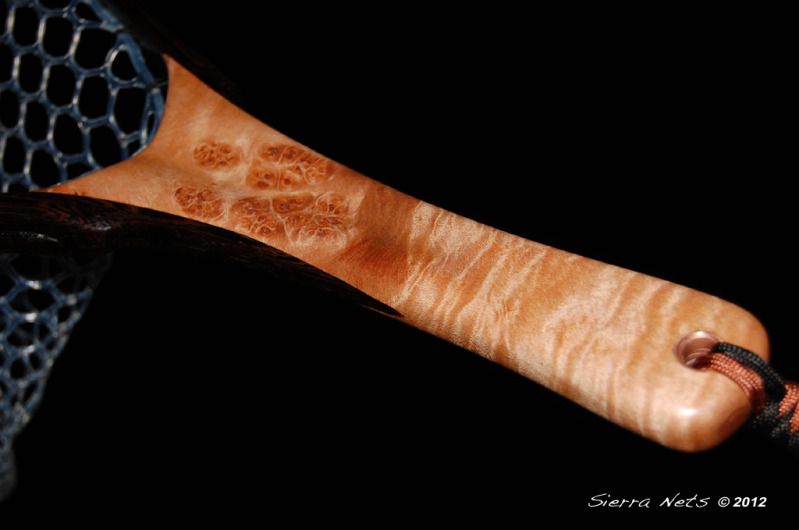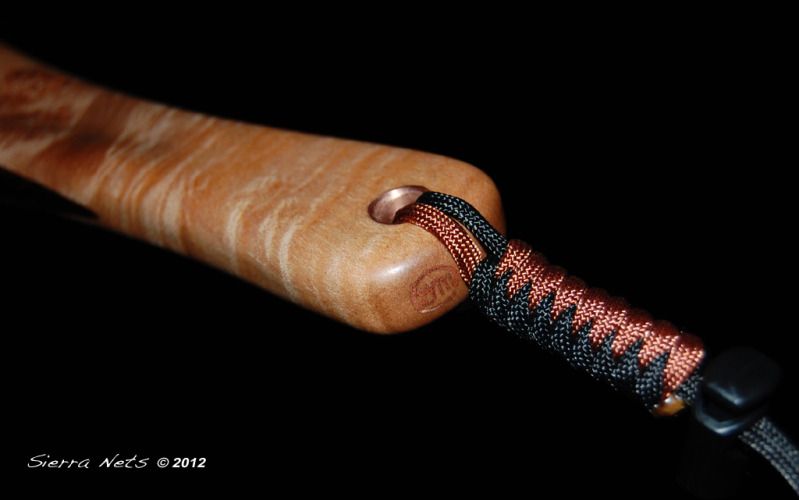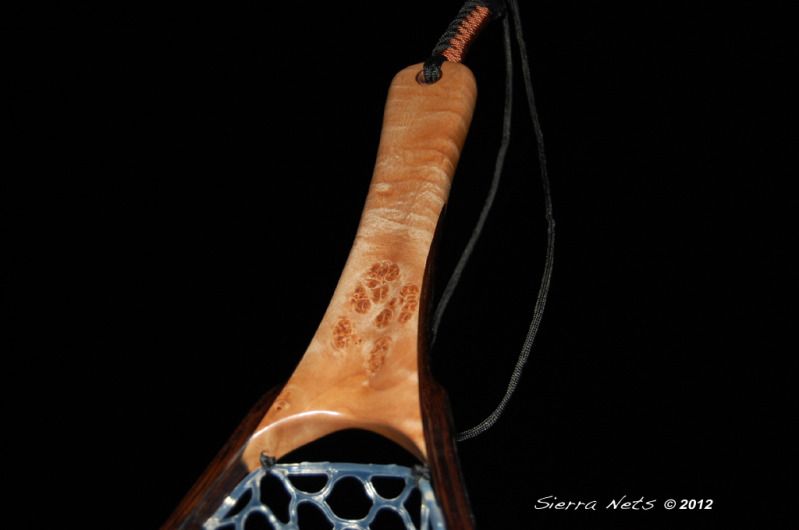 I hope you enjoyed. Thanks for checking them out.
-- You don't have a custom made heirloom fly fishing Net? http://www.Sierra-Nets.com
---
---
---
---