---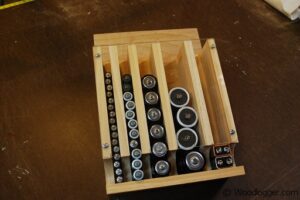 I found a free plan recently on the wood magazine site for a battery organizer.  I also have a list of free project plan sites.  This project is really simple and useful.  After completing mine I hung it on a pegboard in my garage.  You can make this is a few hours and it only requires a small amount material.  I was able to find some clear acrylic at a hobby store for cheap. If you make one I'd love to hear about it.
Enjoy….!
Materials
For the lumber on this I was lucky and had some scrap hardwood that I was able to use.  For the rest of the project I was able to build this with only one board.  I made mine out of pine.  For the front of the project I picked up some plexi-glass from a hobby store and cut it down to size using my table saw.
 1" x 3" x 8' Board (you might be able to squeak this out with a 6' board, but it'll be close)
 1/4" x 1' x 1' piece of hardwood (will cut down to less than 1 foot)
 1/8" x 7" x 8" plexi-glass
Milling & Assembly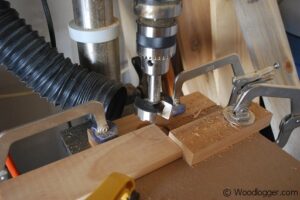 After cutting all of my boards according to the plan.  I cut a slot on each end board to allow the battery to come out easily.  For mine I used a 2" forstner bit on my drill press.  It worked pretty well, but you could certainly used a band saw, scroll saw, etc. to get this done.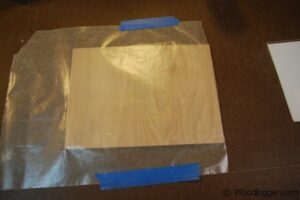 Next was the glue up.  For this I made sure that I had my back and bottom already cut.  I used the back as a guide to line up my battery slots.  However, since I didn't want any glue to make its way to the back board I covered it with wax paper.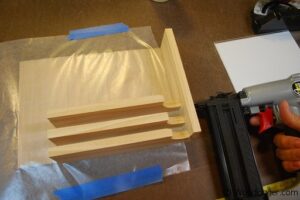 I worked my way through each board by gluing and then shooting brad nails into the bottom.  I could have used screws for this, but since all board stock was only 1/2" I decided brads were the way to go.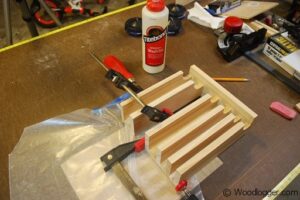 After gluing and putting in brads on the bottom shelf, I then clamped up the rest of the dividers until the glue set up.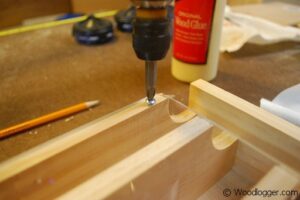 After everything was glued up, I attached the front of the organizer with a clear plexiglass that I cut to size on my table saw.  Before inserting the screws I pre-drilled all of my holes using a 7/64" drill bit.  I used #6 – 1/2" screws to secure the front.  The plan originally called for #8 screws, but my plexiglass was cracking a little too much and I decided to go with #6.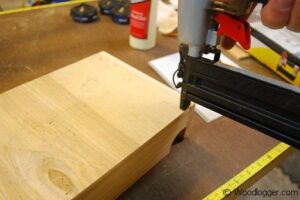 After attaching the front I then attached the back by using glue and brads.  Attaching the brads was easier as I had pre-marked where the battery dividers were on the back of the backer board.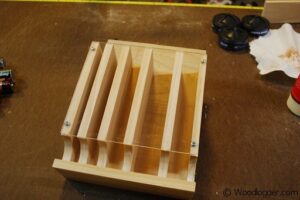 Here it is.  The completed project.  This really is a pretty easy one.  You can build this in a few hours.  I completed mine by drilling holes in the top of the back board and hung it on a peg board in my garage.
&nbsp: Finishing

Not a lot to finishing this (this one is going in the garage folks).  In fact I chose to just sand lightly the sides and back, and not apply any finish.
For more information on this project or others, as well as videos on projects, check out my site over at: www.woodlogger.com

-- Daris, Indianapolis, https://www.woodlogger.com
---
---
---
---