---
My wife(and daughter) had been hitting me up to build a new bed for my daughter. She also has really wanted me to build a new dresser. Apparently girls have lots of clothes..! So I decided to build a bed for my daughter that would have drawers under it to allow for clothes storage. I looked around at several designs and decided to go with a bed designed by Jeff Devlin.  Jeff contributes project plans on his website and also for Kreg Tools.  He's also the host of a few shows on DIY. If you want to check out the plans for this, there over at the Kreg -  Devlin Twin Bed Also, you can check more pics at my other site over at: www.woodlogger.com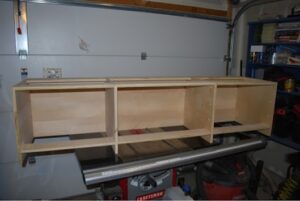 The bed uses lots of pocket holes for the joints. The best part of it though is the drawers it has underneath it.  Also with using pocket holes for all of the joinery the bed came together quickly.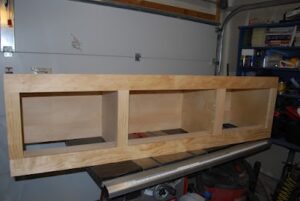 What a difference the face frame makes to the bed.  Nothing too tricky for this part.  Just really need to make sure cuts are precise and square!  Everything is coming together nicely so far.  Over 260 pocket holes at this point.  I should buy some stock in Kreg.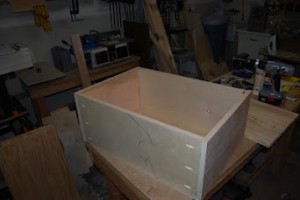 The drawers were pretty simple to make.  I made them out of plywood with a hardwood bottom.  I used pocket holes for all of the joinery on these.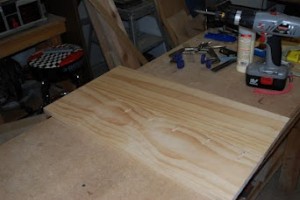 For the face of the drawers I used pocket holes to anchor the two boards together, and then sanded and finish cut to length.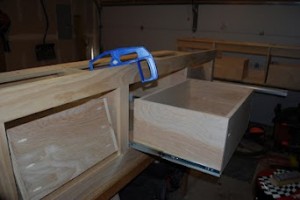 I used my new Kreg drawer mount Jig to mount the drawers onto the bed.  What a great little jig that is, a real-time saver.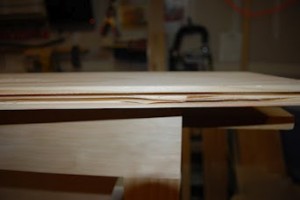 Next up was the foot and head board. Nothing too complicated on this, but it required that I cut grooves to hold the bead board that was used. So what is one of the dumbest things you can do wrong when cutting a groove into the end of a board on a tablesaw?  Well as I found out, not using a feather board to keep constant pressure on the board. Here is an example of a what happens when you don't use a feather board and things go a little crazy.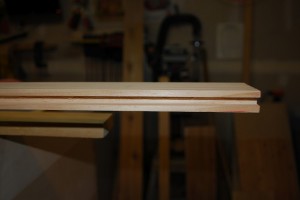 Here is an example of how it should work.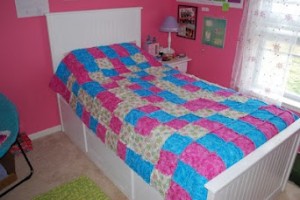 Twin bed is finished, and it turned out pretty nice. My daughter was jumping and down when she saw it.  If you're looking for a twin bed project this was a pretty easy one to do.  Nothing to complicated about it. If you want to see more pics and links to items I used check out my other post over at: www.woodlogger.com
-- Daris, Indianapolis, https://www.woodlogger.com
---
---
---
---