---
Here is a bridle plough I have just completed. It is influenced by the Mathieson plough plane.
There is a record of the build, with many pictures – many! – but thankfully little text, so you can skim through them if you desire: http://www.inthewoodshop.com/ShopMadeTools/BridlePloughBuild.html
The wood is West Australian She-oak, with Jarrah as a contrast. Most of the brass work is mine, although the depth stop came from a parts Mathieson wedged plough. Finish is Organoil buffing oil and wax.
Here are a few images …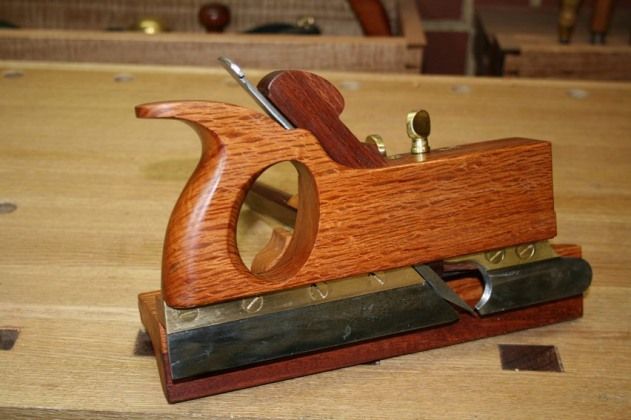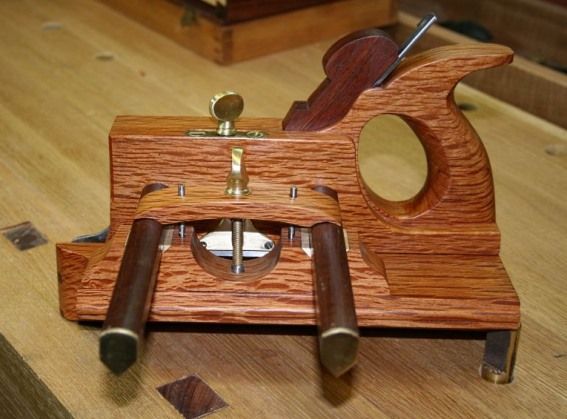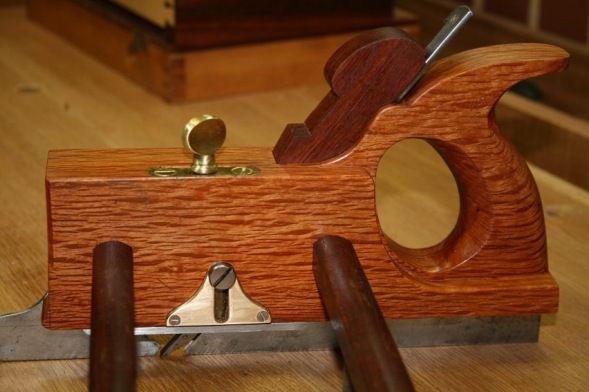 The bridle fence …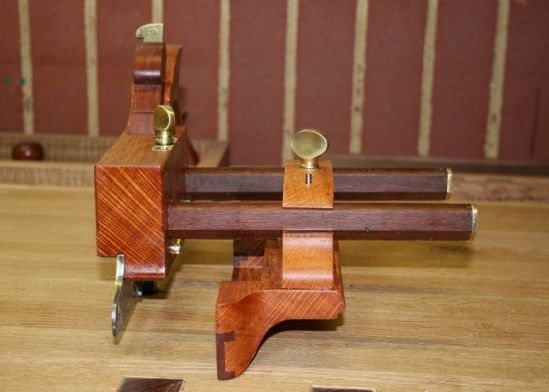 And it creates great grooves as well ..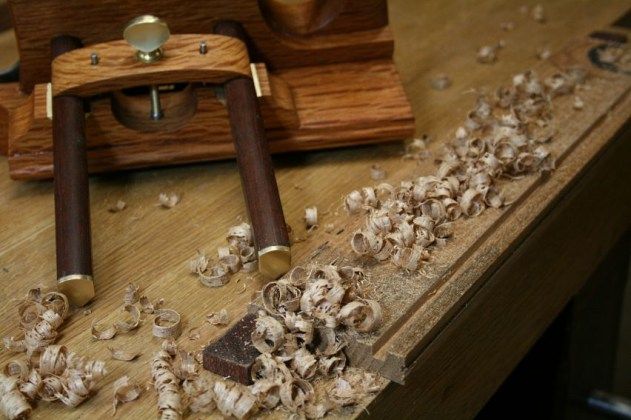 There is a full set of 8 unused vintage irons ..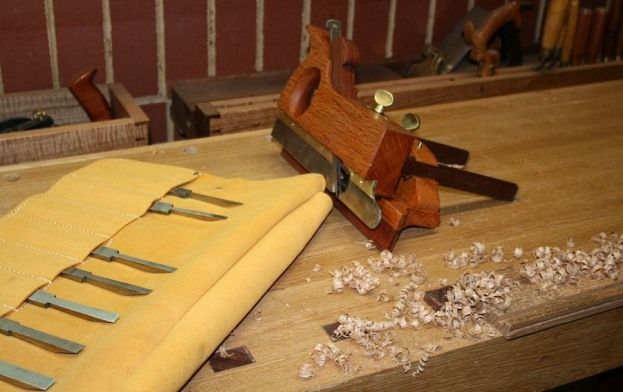 Regards from Perth
Derek
-- Buildiing furniture, and reviewing and building tools at http://www.inthewoodshop.com
---
---
---
---