---
This red oak modern dining table is my first commissioned piece. A co-worker begged me to build him this table. He only had a couple pictures printed off the internet and an idea of what he wanted. I had to work out all of the dimensions and such. Since the table top is a sheet of glass and it isn't attached to the base at all, I had to calculate the tipping force and size the base accordingly to prevent the table from tipping over.
I apologize for the oversized pictures. I can't seem to figure out how to get them smaller. Sorry.
I started by creating a 1/4 scale model of what I thought the table would look like. This gave the customer an idea of what the scale of the table would be.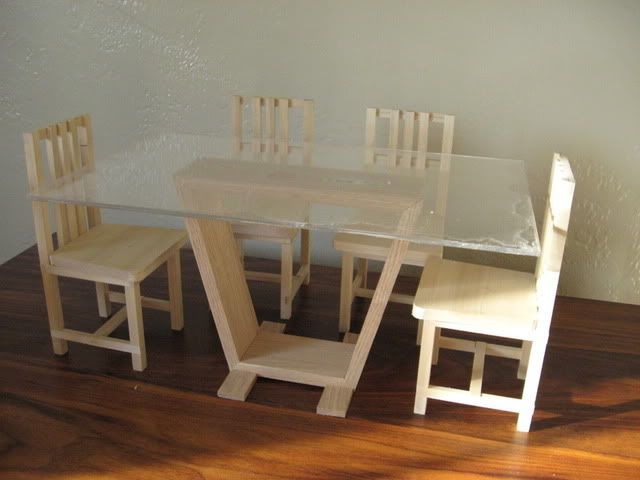 Being the overachiever that I am, I also made scale chairs to go with the table.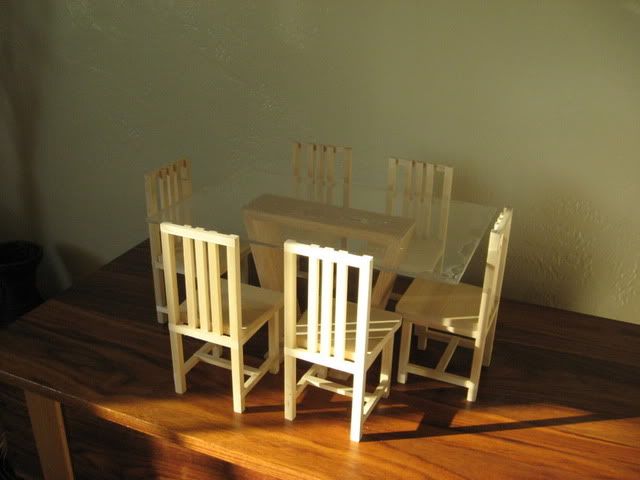 I started by buying two pieces of 8/4 red oak.

I decided the best way to create this table is using full-blind mitred dovetail joints. Removing all that material was quite a chore! It really helped me justify buying a new drill press!

Here is what the finished joints looked like before assembly: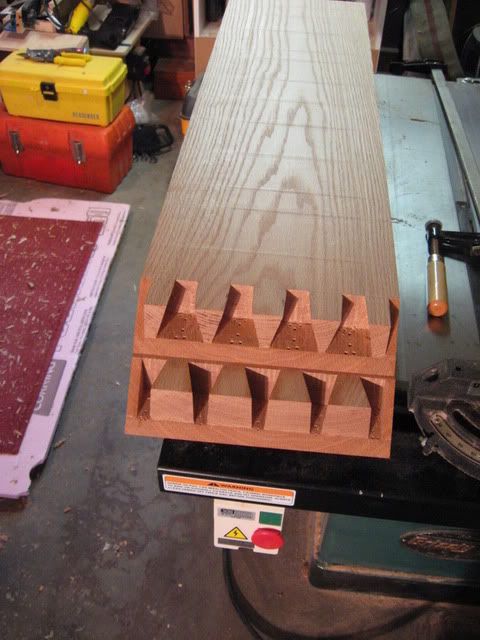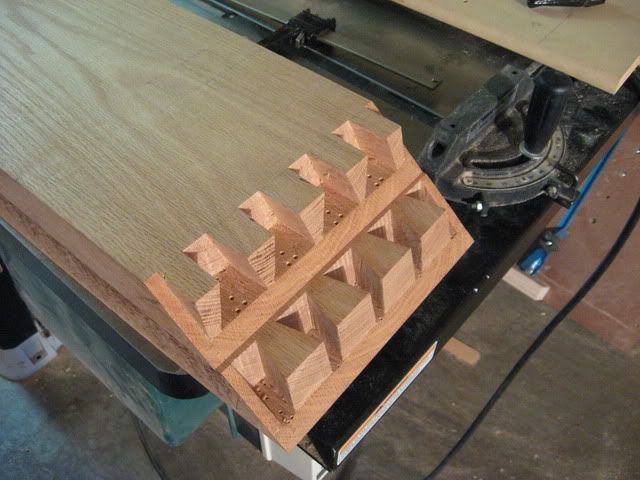 I carefully kept the long board in sequence so the grain ran up the side, across the top, and down the other side.

I think I did a pretty good job of hand-cutting the mitre on this piece!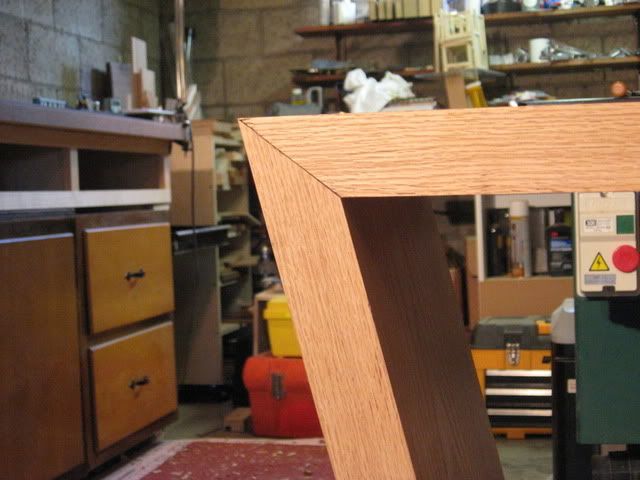 Photo was taken half way through assembly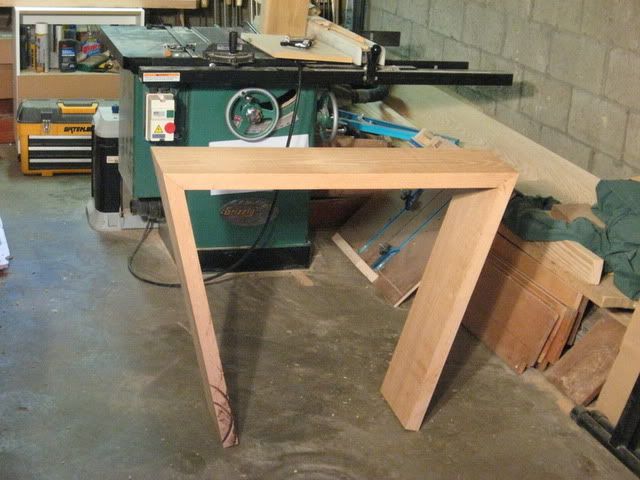 The wings are held on the top with a tapered dovetail. Each butterfly shape wing is in two pieces and slides in from each side.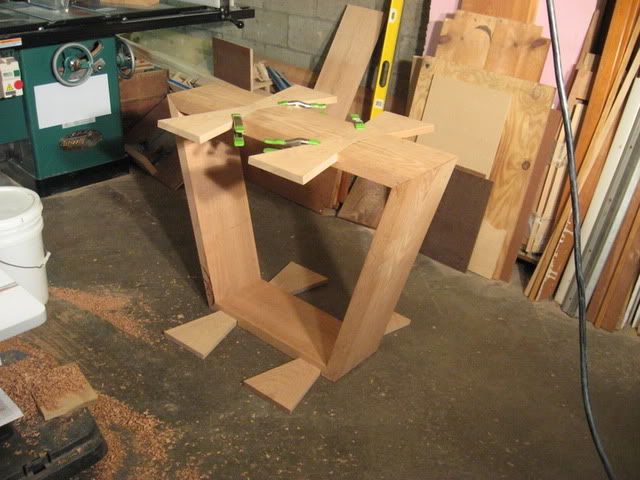 Finish is water based polyurethane.

---
---
---
---