---
So after making my own landing net, my fly fishing partner and Brother in Law also wanted to make a net, so we used some of the materials that I had in the garage from some other projects and proceeded to make his net. This had been some time since I had finished my first net
I had learned alot since then:
1. We had made a thin strip ripping jig very reminiscent of the woodsmith shop version.
2. We ripped the strips thinner to have more laminations than my net, his has 5, mine had 3
3. We steamed them a bit longer to make them more plyable.
4. We attached the mold to a scrap peice of wood to make the net flat (mine has a slight cock to it)
5. We left the steamed wood in the mold for 24 hours instead of trying to glue it while hot.
6. We had no plan what so ever as to what the net would look like.
Some things we did this time, we had intended on making his net look very similar to mine in the "shoulders" would be tapered in to a thinner solid maple handle, but when we put the 5 laminations together at the handle (making 10) we really liked that look so we cut a thin strip of maple and cut the walnut handle in half and trimmed it up to give it its current look. I like it MUCH better than the original plan.
Here are some pics, you'll notice they are reminicent of Greg's style pictures but this wasn't intended, he was taking the net and it was dark outside and our house was a wreck so I didn't want my dirty laundry in the back ground.
Right out of the clamps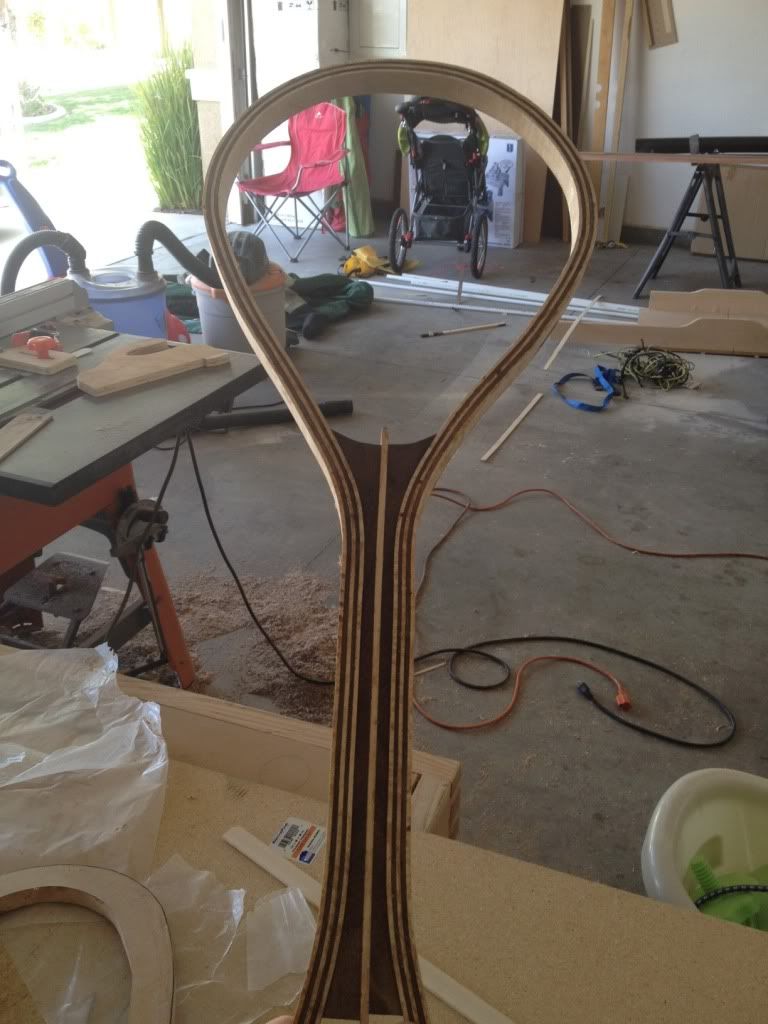 after shaping and sanding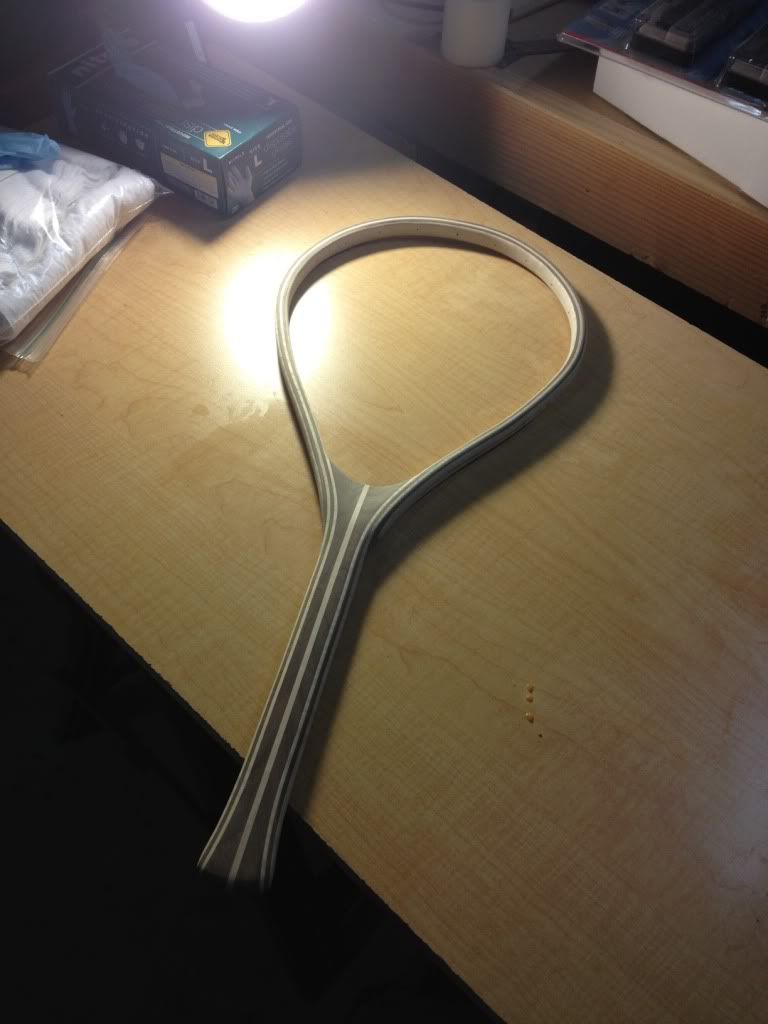 First coat of hand wiped finish

Finished product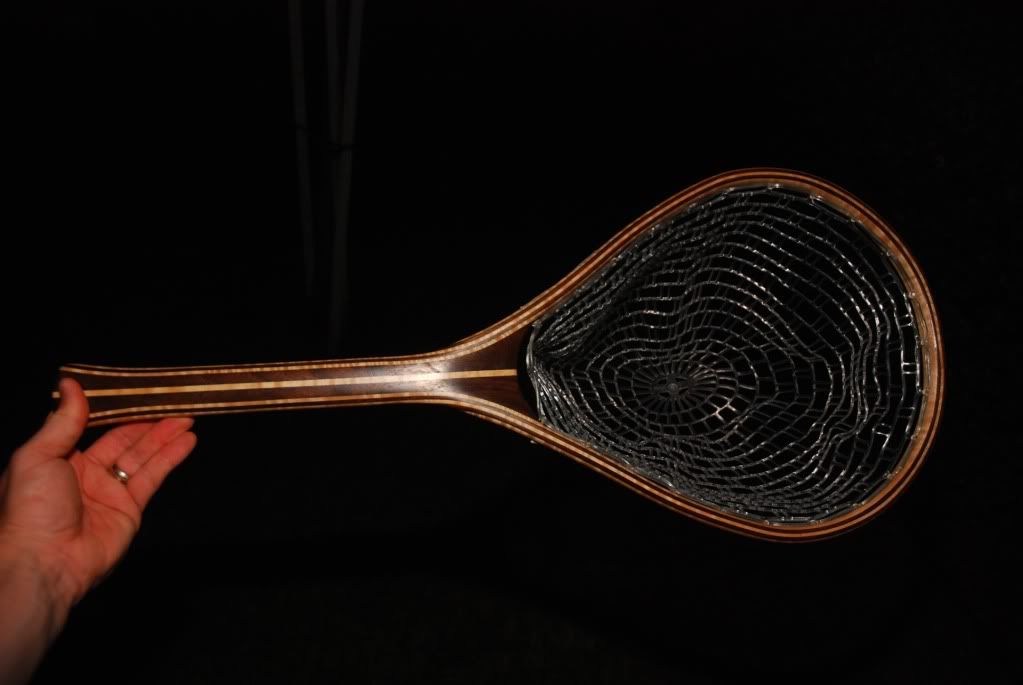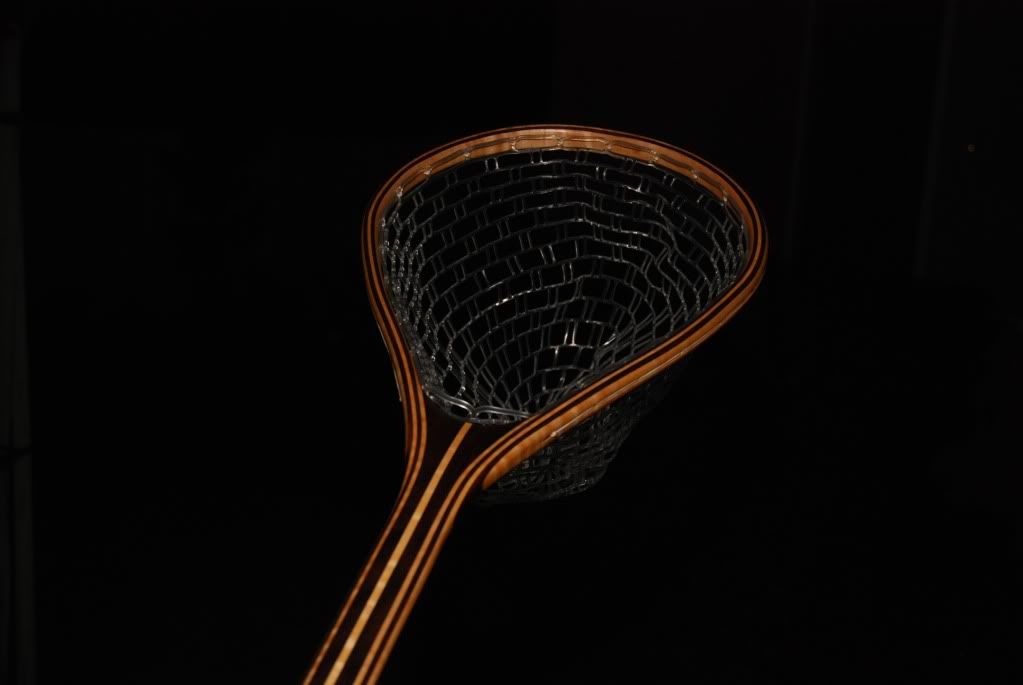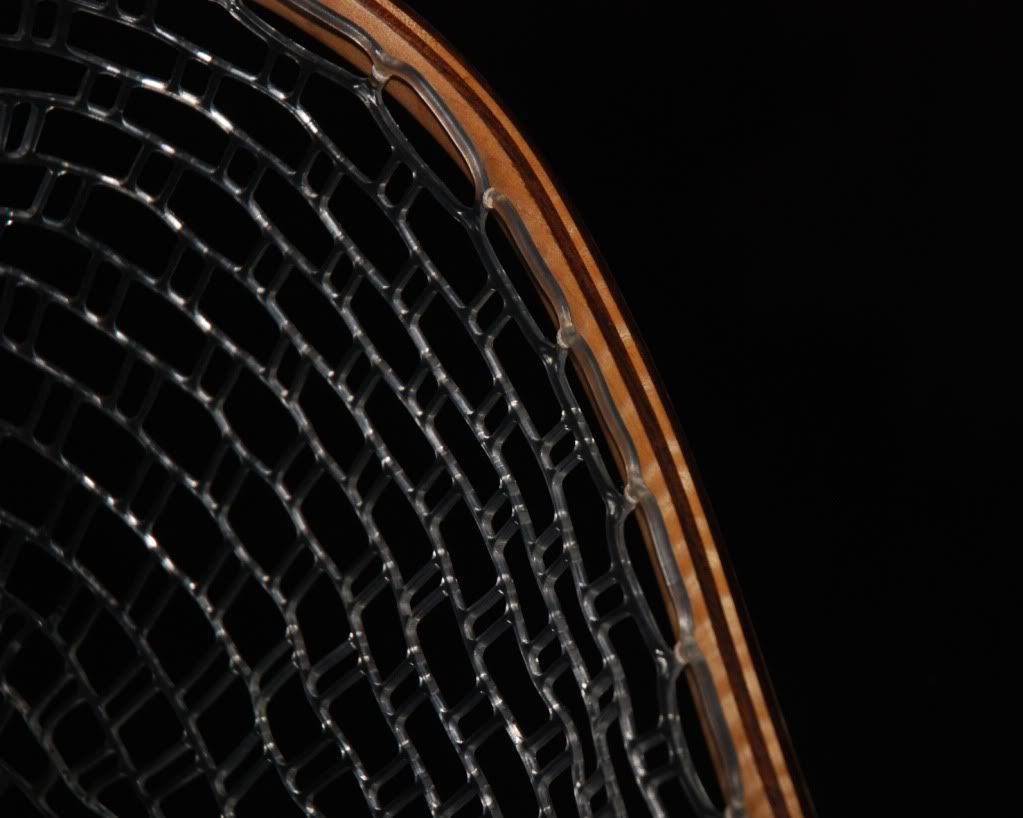 As I told my online friend Greg, I don't do this for a living, I have had a few family and friends request a net, on the books I have one going for my Dad and Grand Dad, thats it… you want to be inspired by figured wood?
Check these out.
---
---
---
---