---
This was my first real woodworking project. I set out in my one bedroom apartment to make some end tables. I didn't have a workshop, so I set up shop in my living room. Mostly hand tools were used in the construction with the exception of a router with a 1/4" spiral upcut bit to make dados.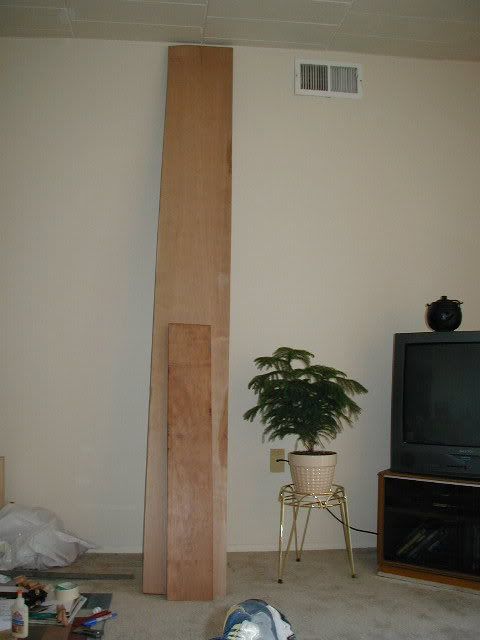 I started with two boards with exceptional character. One is a 4/4 thickness, the other is an 8/4 thickness.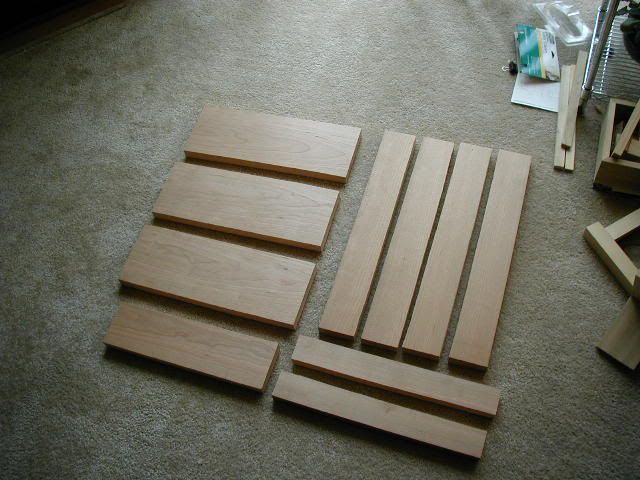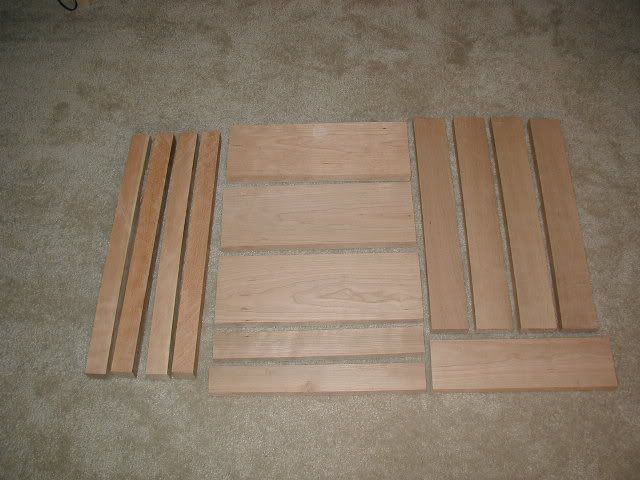 All of the pieces were cut by hand with 100 year old hand saws handed down to me from my grandfather. They belonged to his uncle.


All edges were planed flat and square.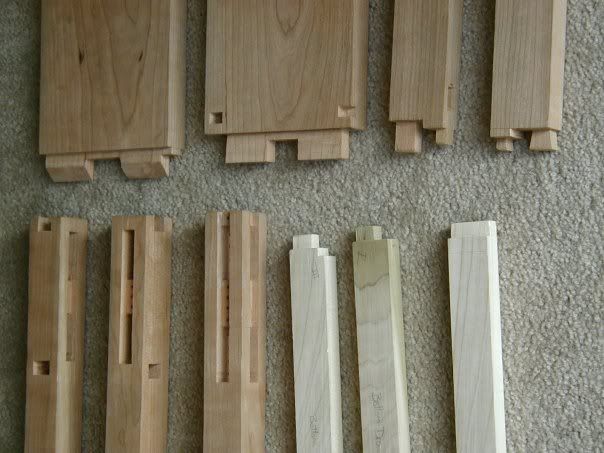 The joinery was quite complex. Most of it was a breeze with my hand tools.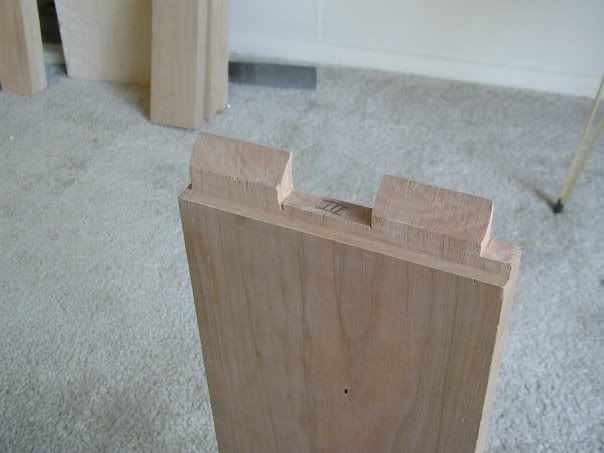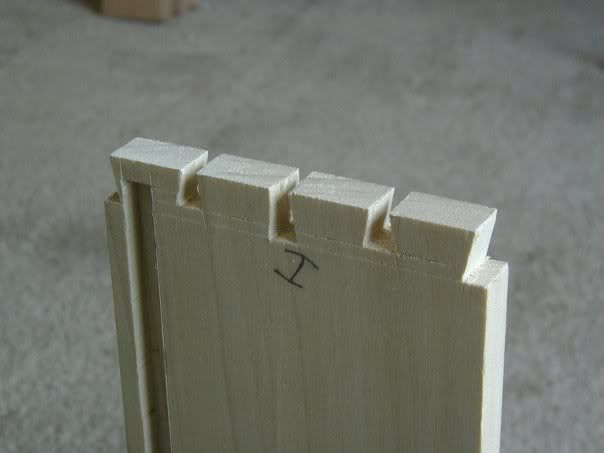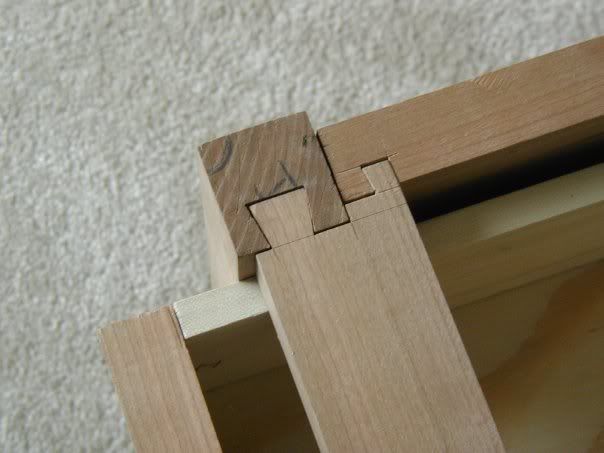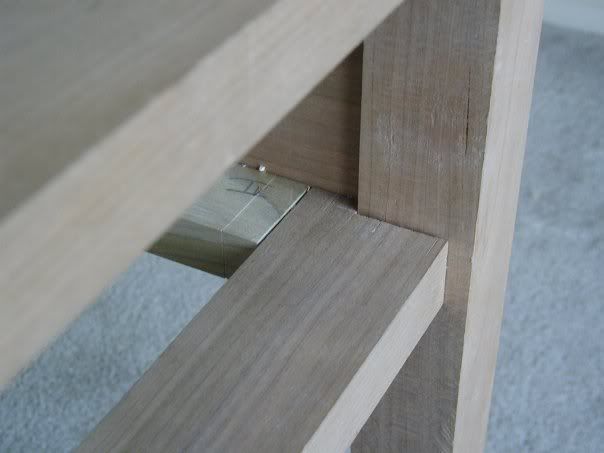 Two tables were eventually made. I did one at a time so I could learn from my mistakes. The second table was nearly identical to the first, except I used my dad's table saw to mitre the table top. Doing that by hand on the first table proved to be nearly impossible.
The finish was boiled linseed oil and oil base polyurethane. I completed the finish with a coat of wax. The tables are now 9 years old and look as good as the day they were made. The drawer slides in and out very easily and the finish hasn't been touched! I am extremely proud of these tables.
---
---
---
---