---
This project is older, but I figured I would post it. After buying a few cheap landing nets in my days of fly fishing, I wanted to get a "Brodin" net. As I went to the store, I scoped out the nets, and realized there wasn't much to making one, and I saw they sold the net bags alone so I figured, I'd give it a shot, and bought the rubber net bag.
I started off by making a mold of MDF and test clamp what would later be the laminations.
I used curly maple and mahogany, I had bult this just as a "test" net to see if it was worth it, and if I knew what I was doing.
I had an old cloths steamer so I cut thin strips on the table saw and made a makeshift steam box and steamed the wood for bending. Here I learned the importance of grain direction in bending as the strips snapped, and I recut some strips and re steamed them again.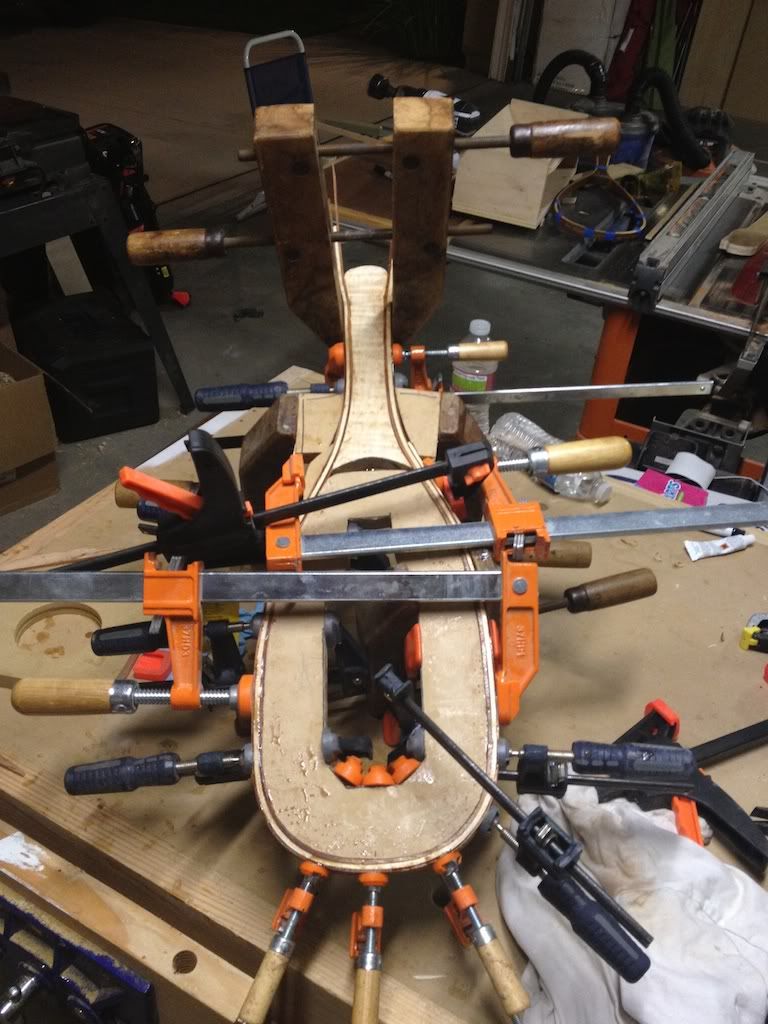 I then glued the net up with a resin glue and left it to dry until the next weekend.
I realized my initial measurements were off as I had intended on keeping the laminations all the way down the handle, but there was no way I could do that, way too big.
So I carefully cut the strips off the handle and shaped the net and handle with a variety of rasps, planes and files.
After sanding the net down I finished it with 9 coats of wiping varnish, and about 5 coats of paste wax.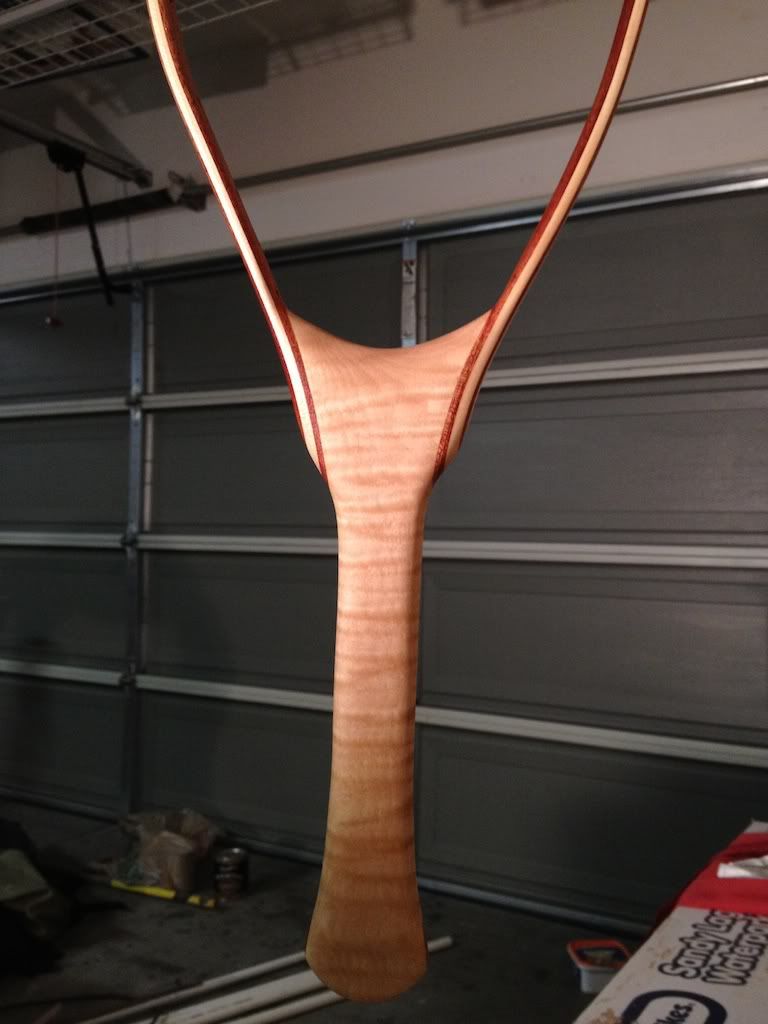 And viola, I had a landing net!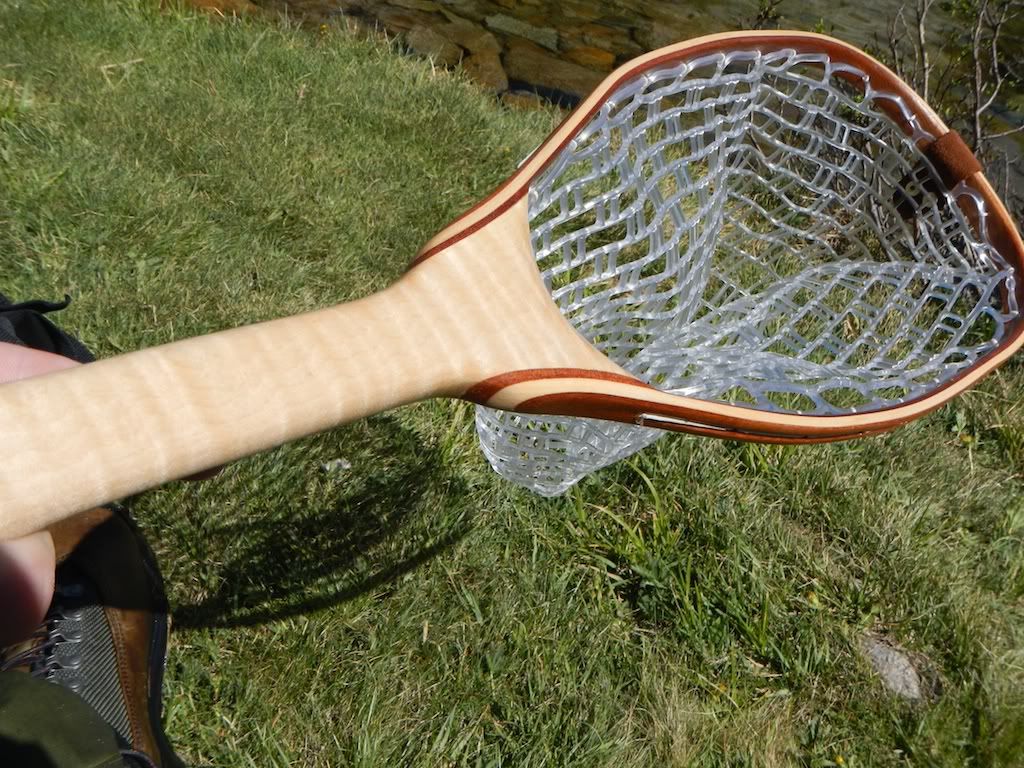 Landing net in the Sierra's on a fishing trip.
If you like this kinda stuff, you need to see http://lumberjocks.com/Fishfreak911 Greg's nets! Amazing!
---
---
---
---