---
A few of you may have noticed my previous posts involving bamboo scraps. This is where they came from.
In the fall and early winter I built a bedroom suite entirely of bamboo plywood for an architect's personal bedroom. The bed incorporated LED strip lighting just about everywhere and is 11ft wide by 8ft high with the canopy. There were tight dry butt joints between the individual panels, each hung on a Z-clip.
The curtain wall separating the bathroom was done in 8/4 alternating chunks suspended from the ceiling and tied together with anodized aluminum angle and a 6" top plate. We put it up with car jacks. Not to everyone's taste I'm sure but kind of pretty in a Star Trek sorta way.
As mentioned in rdlaurance's comment on my cutting board, http://lumberjocks.com/projects/52205, have a look at David Farrelly's "The Book of Bamboo" http://www.shakuhachi.com/CM-Farrelly.html. Take it out from the library; you will have a new appreciation of this marvelous material.
I managed to work in secret compartments in the night tables below the tissue box holders, but there is no secret in how difficult this was to build and install as everything had to be removable in case of future lighting failure.
About 225 hrs. Lacquer finish.
Build on LJ's
gene
Additional views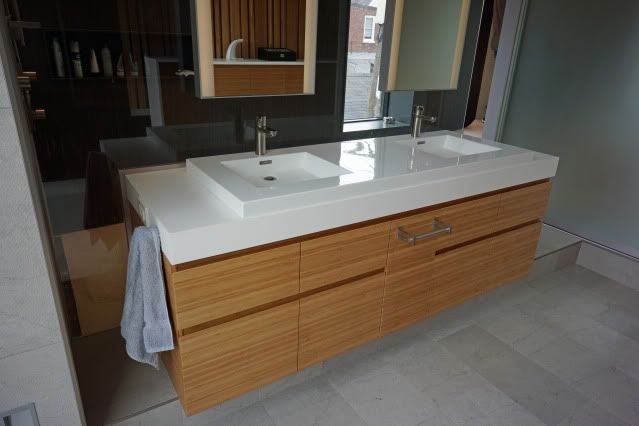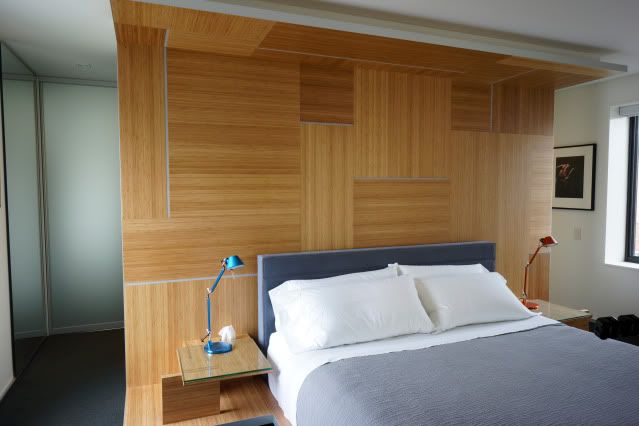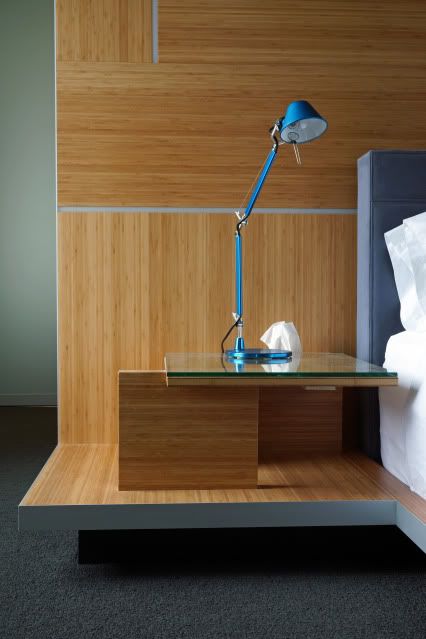 -- [email protected] : dovetail free since '53, critiques always welcome.
---
---
---
---