---
This is a bed that I recently finished. It has 6 drawers and 3 operational doors. This bed had several challenges: The first was creating a bed with inset drawer and door fronts while creating a frame strong enough to never sag over time. The second was making the headboard and footboard removable. I needed to be able to remove them so that I could get it around a corner leading into my bedroom. The third was creating a hidden compartment to lock and store a few items (guns). I was contemplating building both a bed and a gun locker when it hit me that I could combine the two projects into one.
Here is the model I drew in Sketch-up: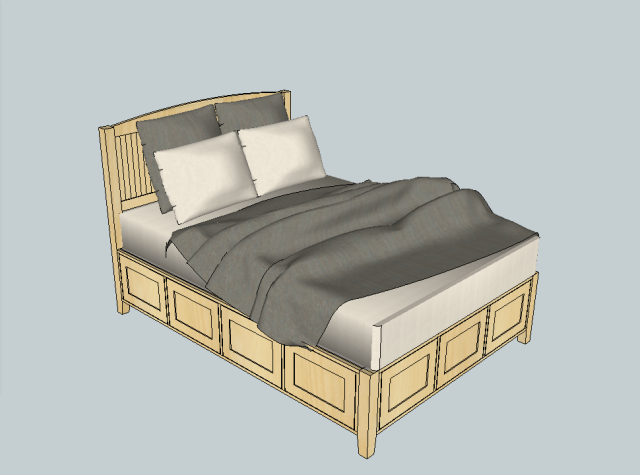 Here it is in X-ray mode to show how the frame is basically constructed. The frame is dado and rabbeted together for more strength.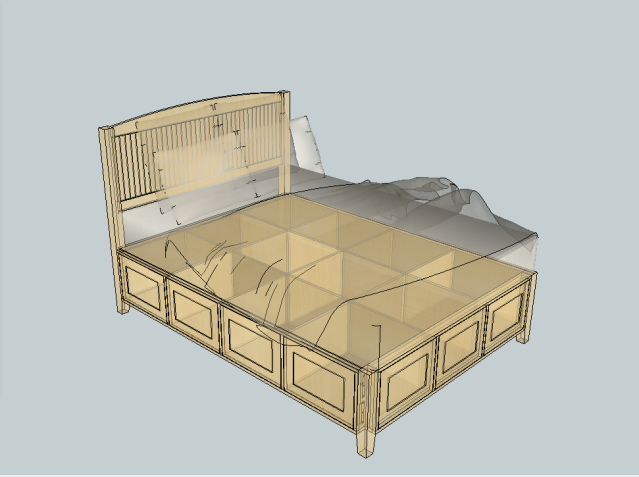 The drawers are all the same size and all have soft closing drawer glides. Here's a shot of the drawers: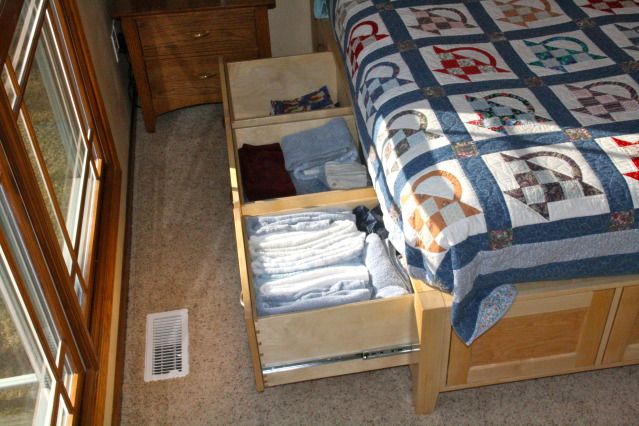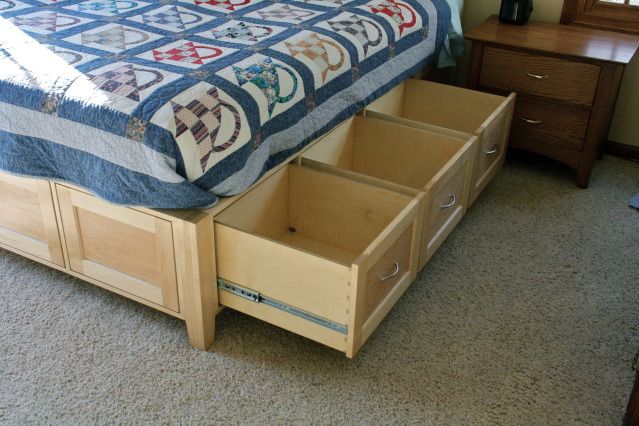 Here's a shot of the headboard, it's made with solid maple bead-board. The camera makes the maple look like it has fairly dramatic color differences, but in reality you hardly notice.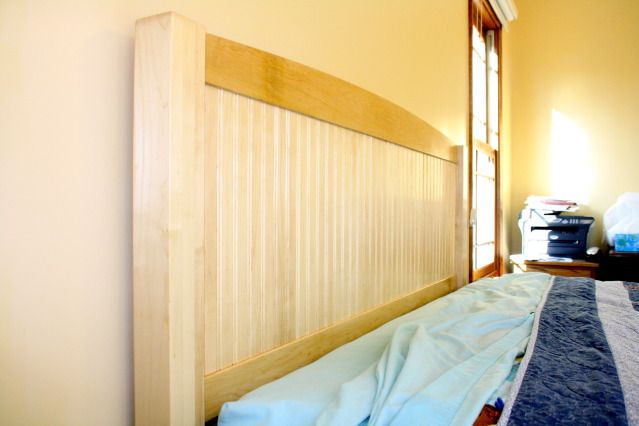 Since I am always going to have nightstands next to the bed I didn't see the point in making the front bays into drawers, so instead I put regular doors on the openings. Maybe someday I'll put a mini-fridge in there! but I ran the idea by my wife and she said no way :(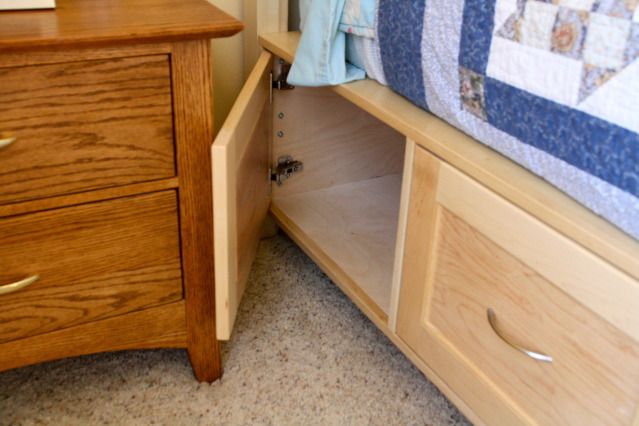 Here is a shot of the "Secret Compartment" It's really only a secret from my young daughters … but it has a locking door and you wouldn't find it unless you knew it was there. I am storing a few guns I own in there.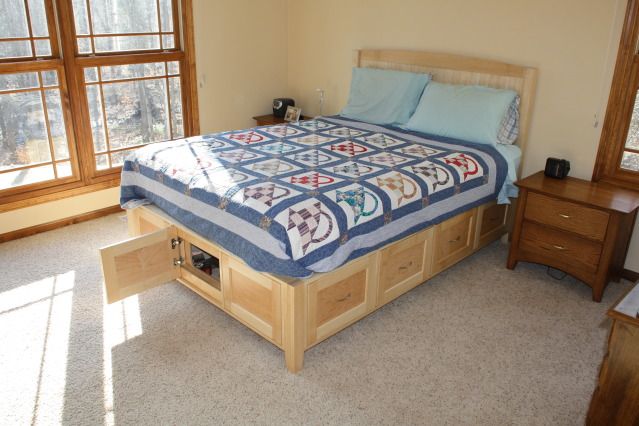 And here is the real reason I built the bed, the wifey wanted a place to store bath towels.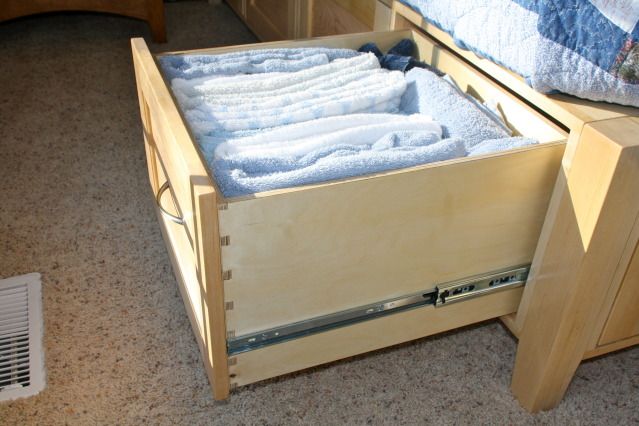 What do you think?
---
---
---
---