---
Ebony sole, back plate and cross pin block, Veritas Norris style adjuster, initialed Kingwood wedge, Hock iron.
Padded on shellac and Godard's wax.
My homemade version of HOYD.
9 3/4" x 2 7/8" x 5 1/2". About 40 hrs.
Build on LJ's.
gene
Some details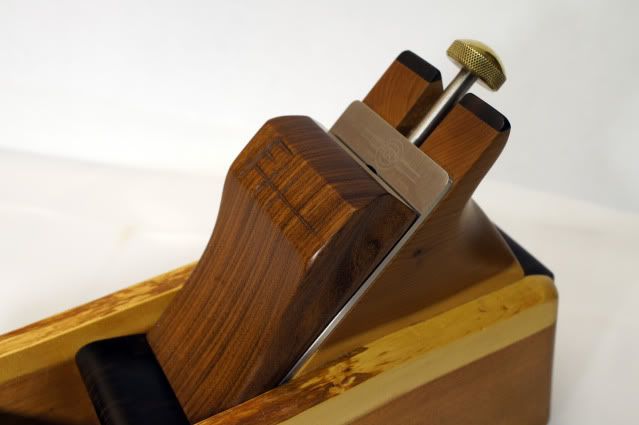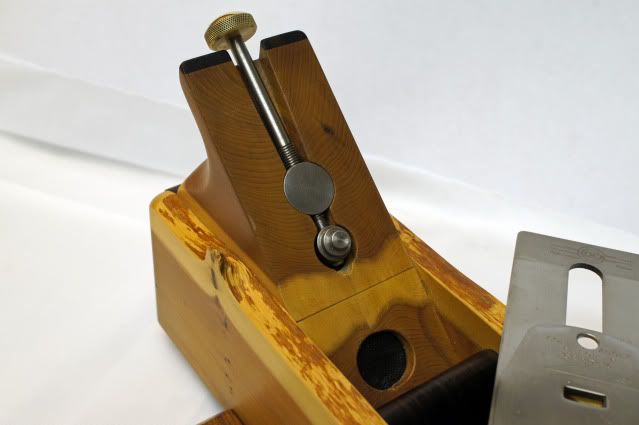 The obligatory mouth opening shot

Sorry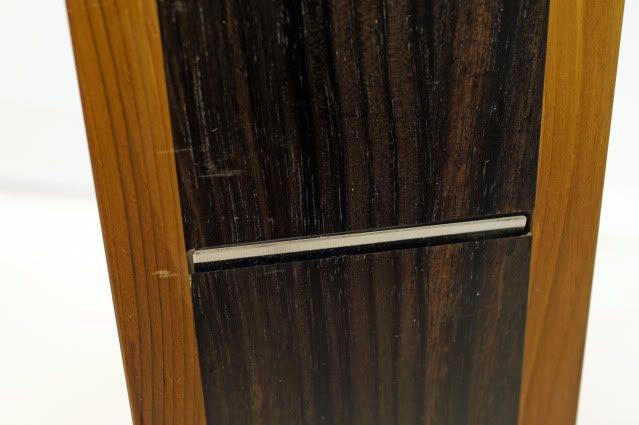 -- [email protected] : dovetail free since '53, critiques always welcome.
---
---
---
---