---
There is a soft spot in every man's heart for his daughter and mine came a week after my 50th birthday, my first and only child.
I knew she would have many toys, trinkets and games from me, a woodworker who loved his craft and loved her; so when she came of an age that imaginative play kicked up a notch into realism, I made her this playhouse.
In a bit of a departure for me it is a riot of 15 different woods, for I know kids really don't get subtlety, they just like variety (though I still patterned matched everywhere, had to). She chose the floor tiles from free sample boards fished from the garbage at work – to decorate each room, and had only one request, that there be some bright blue somewhere.
There is a fold up front porch released by a brass pin and with a child's face for a handle, a cedar storage box/bench for spare carpets and to hide little treasures (with brass escutcheon pin hinges and joinery), and a removable carpeted staircase held by magnets to either side of the rear dividing wall.
Most other construction is pinned rebate, grooved, or big brass careful screws.
To make it truly hers I framed 16 pictures of all her cousins, friends and family as well as a shot of the house she lives in. These will fade in time and perhaps be replaced by shots of her own daughter, but the memory will never fade of the times we had playing here.
29"x 18"x 24" About 80 hrs.
Build on LJ's.
gene
Some details:
The happy new tenants.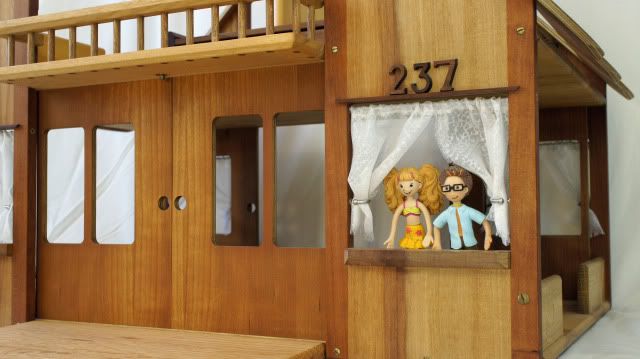 Chimney pots from lamp parts.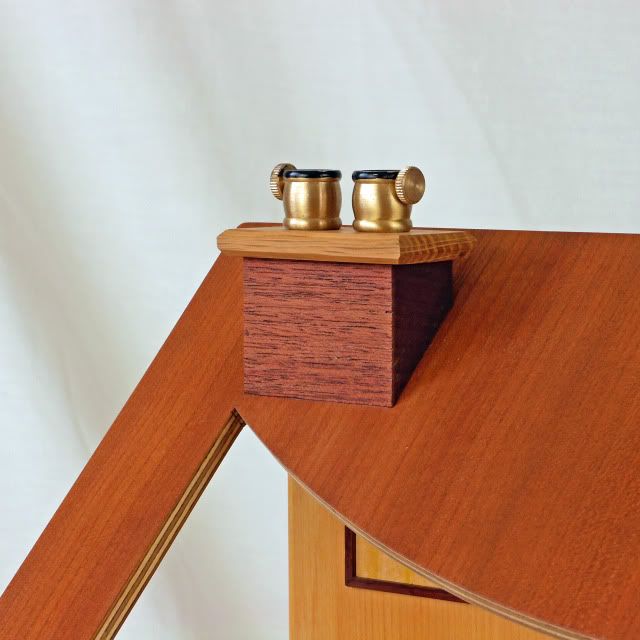 Open sesame.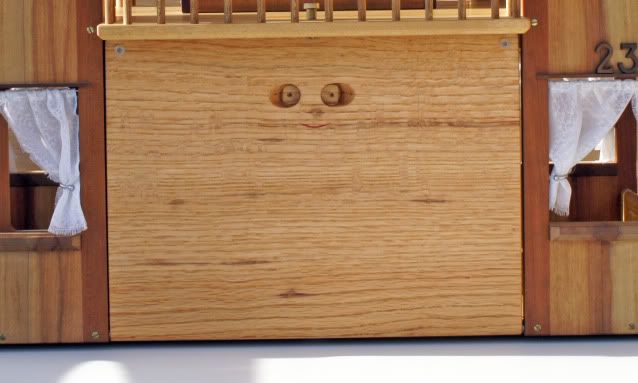 Second bedroom construction site with sidewalk superintendent.

The ever burning fire.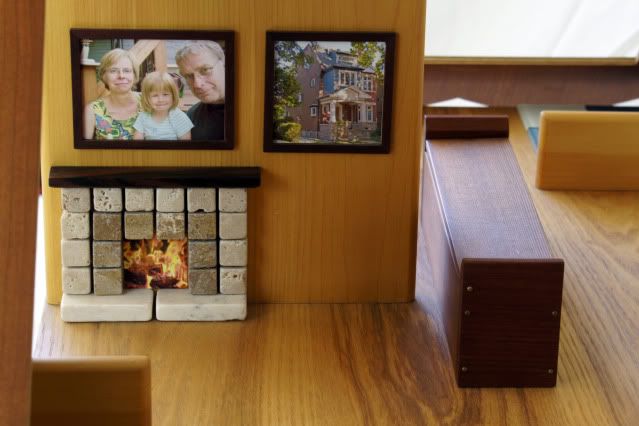 Jes folks.

Materials list.

-- [email protected] : dovetail free since '53, critiques always welcome.
---
---
---
---