---
Being that next Monday is St. Patrick's Day, I made this Box for my Little Irish Lassie.
It's made out of Silver Maple, a tree we had removed from our backyard,
because it was getting to large, & we were afraid it would crush our house someday.
As I mentioned once before, this is very expensive wood. It cost us about $750 to have the tree removed.
The dimensions of the box is 7 1/4" X 7 1/4" X 3 3/4".
You can see the construction process in My Blog series.
So HAPPY ST. PATRICK'S DAY, & The Top of the Morning to Yee!
Cajunpen (Bill) Reminded me to put a felt lining in the drawers, So I did it today.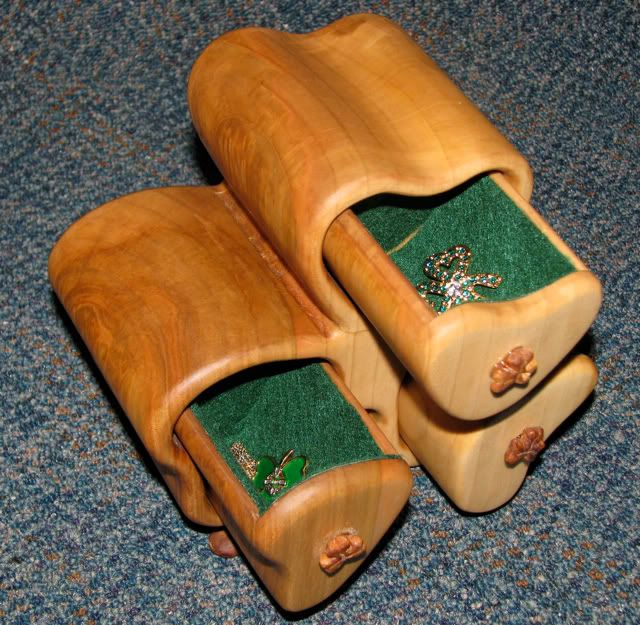 -- -** You are never to old to set another goal or to dream a new dream ****************** Dick, & Barb Cain, Hibbing, MN. http://www.woodcarvingillustrated.com/gallery/member.php?uid=3627&protype=1
---
---
---
---