---
This is a desk i built for my parents christmas present to replace the crappy glue and sawdust one haha.
36"x20" cherry center biscuited from a single 10" wide board. with a 1"x2" walnut border and walnut legs.
everything is a 1/2" round over.
General finish water based varnish gloss 7 coats.
Because i work at a cabinet shop i sometimes get to work using works tools so projects this size are much easier. also means I get access to lots of clamps haha.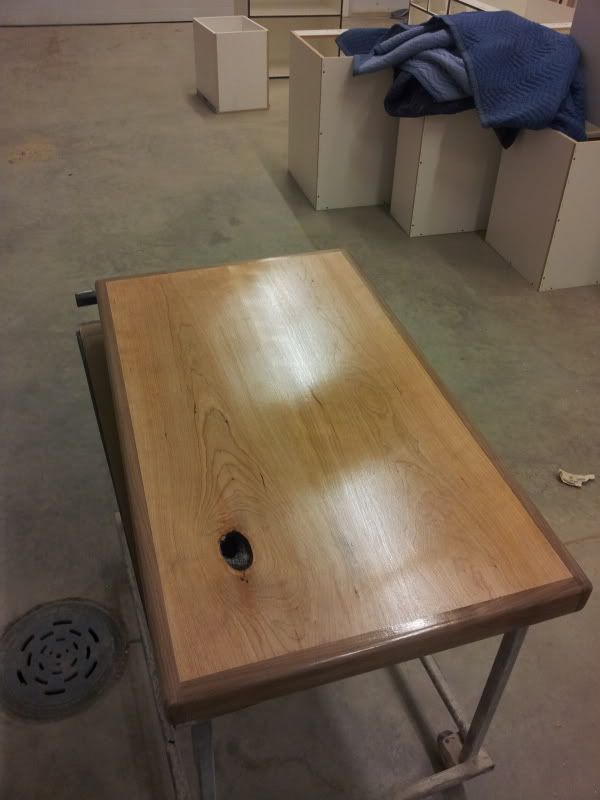 I purposely left the knothole so that i can run monitor power cords up through it.

and the final product. still working on a keyboard tray pullout for it and some walnut shelves for on top to organize stuff.

also 3 photos of my next project for myself 48"x27" walnut desk I got a bit overzealous when i found a 14" wide board originally. Working on a design for maple legs to hold it up.
Its honestly a small kitchen table haha.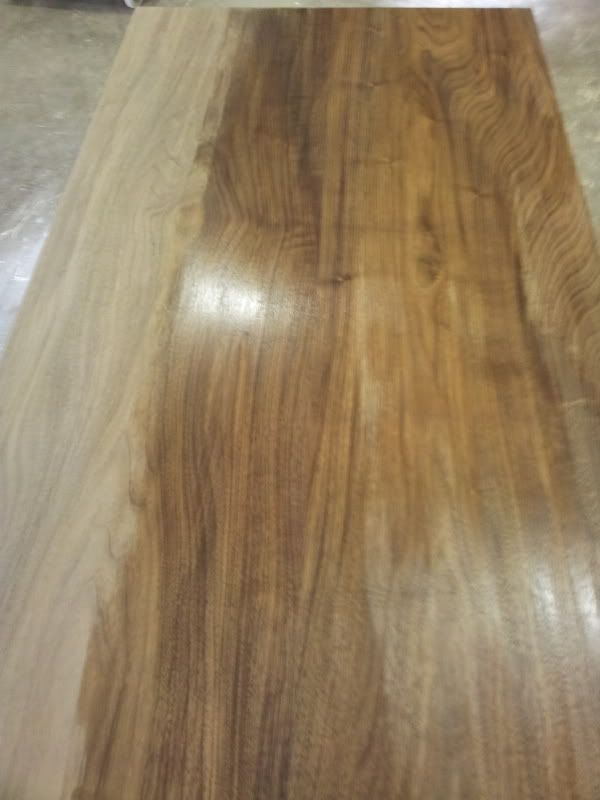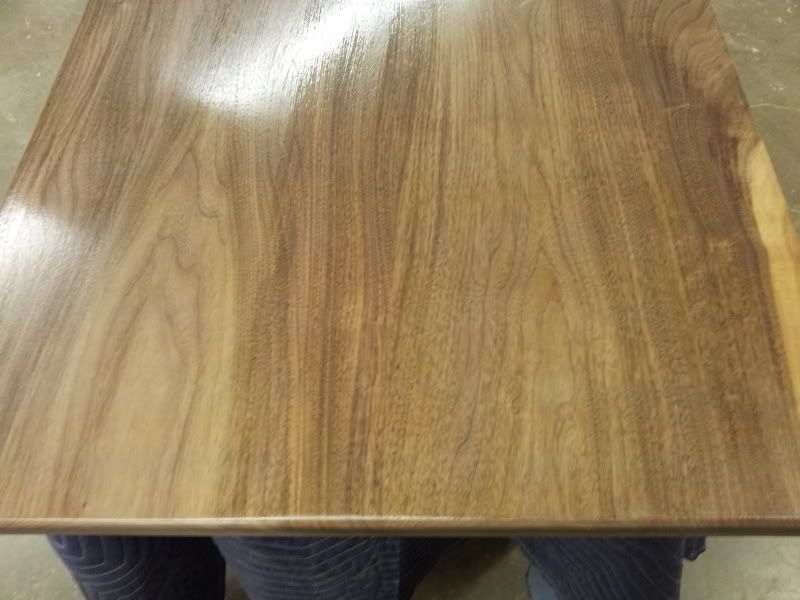 -- nate.
---
---
---
---