---
This is a pen I finished this afternoon. Worked on it on and off during the day as I needed a break to rethink how I was building my thickness sanders frame. Hopefully that Project will be finished in the next few days.
Eventually I will get a good camera again but sadly so much wood and tools to buy and my phone seems to do well enough for the moment So till that time I hope this is good enough.
Anyways here it is
.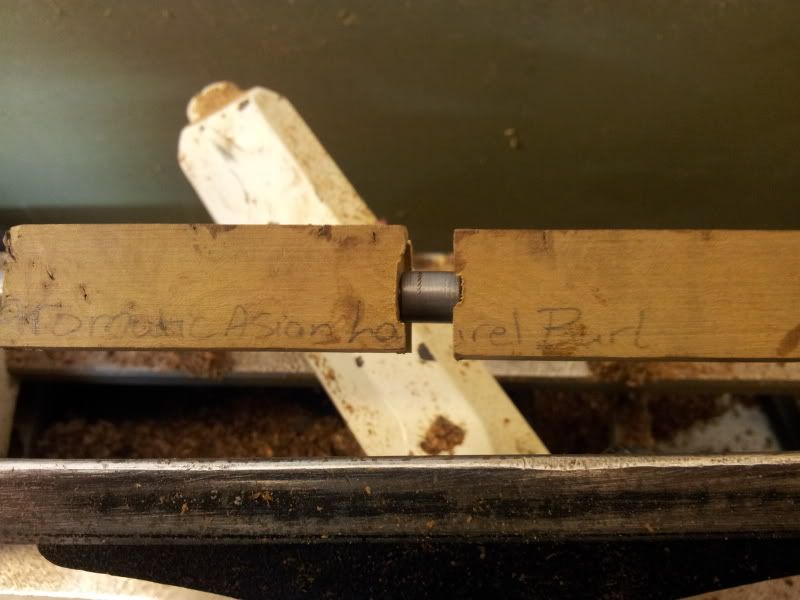 It had a very faint smell but nothing to exciting unlike scented camphor blanks… now those smell amazing.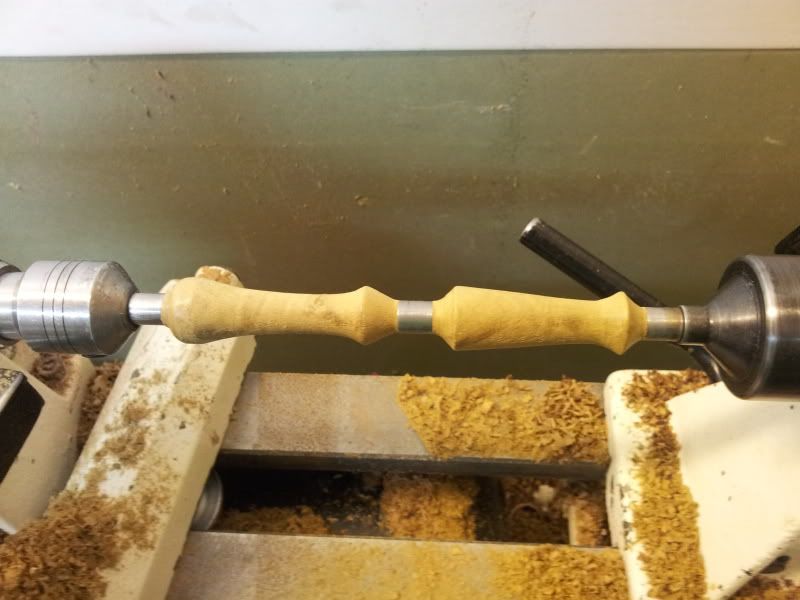 I used a two part finish, first 3 coats of general finish sanding sealer sanded with a 500/600 superfine sponge between coats.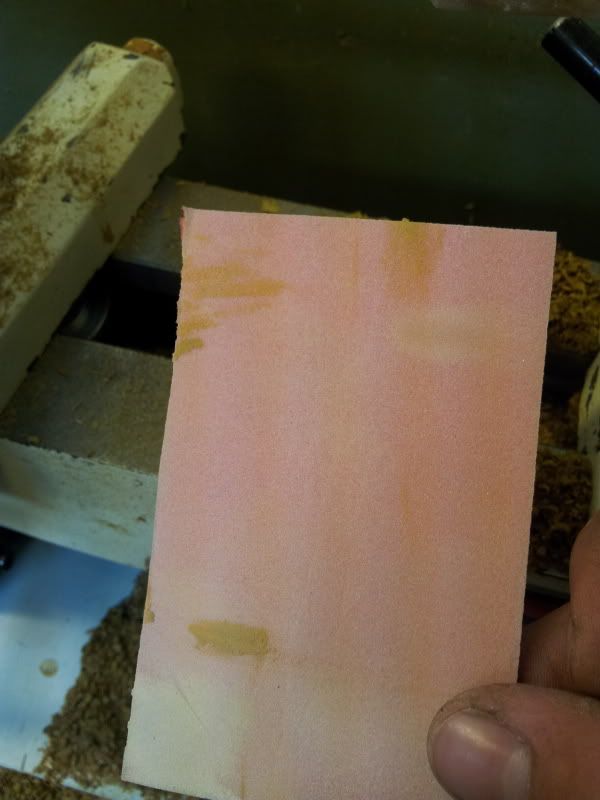 Then I used 2 coats of general finish varnish. Which was then sanded/buffed with micromesh from 1500-12000. Creates a rather nice shine I think and good hard finish. plus Almost zero chemical type smell being all water based.

Also first project post here yet. Hopefully many many many more to come in the future yet.
Also I apologize for the rusty stove in the background. My father and I only finished the work/shed (8×12) as winter hit and we didn't get a chance to clean up the old wood stove for heating. likely a summer project.
-- nate.
---
---
---
---