---
I had posted under Woodworking Skill Share originally; http://lumberjocks.com/topics/33128but unfortunately had no response posts. I certainly wouldn't hold that against anyone as I assume no one had anything to offer.
In my research after the post I came upon some tools that could help with making wood rings on a lathe.http://www.cooltools.us/Essential-tools-for-Ring-Making-p/ringskit.htm?1=1&CartID=0
But these just were not exactly what I was looking for. From my original post I wanted bushings to make wood rings on a lathe. So I made some prototypes previously and now this is the finished project.
I have made a full set (half and full US Standard Sizes) of wood bushings.
I started with (2) 1-1/4" x 48" poplar dowels. I cut these into approx. 2.5" units. I squared the ends and drilled holes in the center. Unfortunately my drill press isn't concentric or I cannot mark centers properly, as I then had to turn every piece (28) down till they were cylindrical.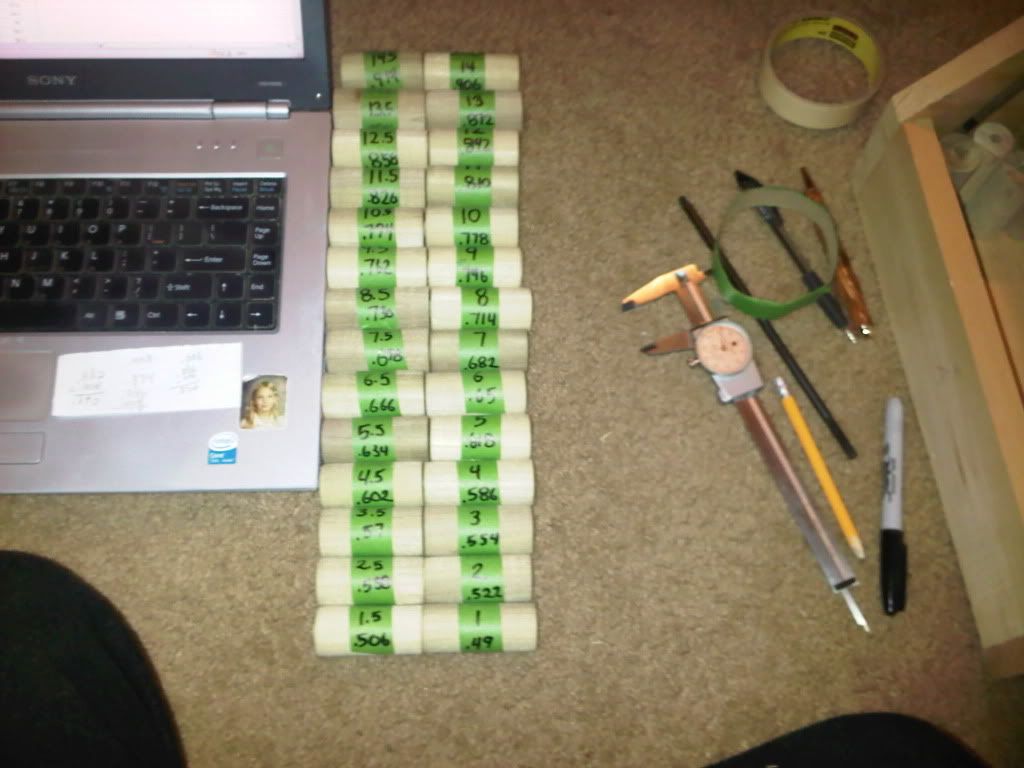 My only real concern with tolerance was on the OD of the bushing that mates to the ID of the wood ring. I marked an approx. center on the bushing then turned down each bushing using the Easy Wood Tool Chisel to the matching US Standard Ring Sizes. (For example Size 6 Diameter of .650"). http://i1199.photobucket.com/albums/aa480/Jaime_Rietheimer/IMG-20111229-00555-1.jpg!
After I ensured the dimensions were almost exact (+- .002) using my calipers, I took them to the band saw and cut them in approx. half. That creates my match set stepped bushings. My wife and I burned the Ring Sizes in the top and sides.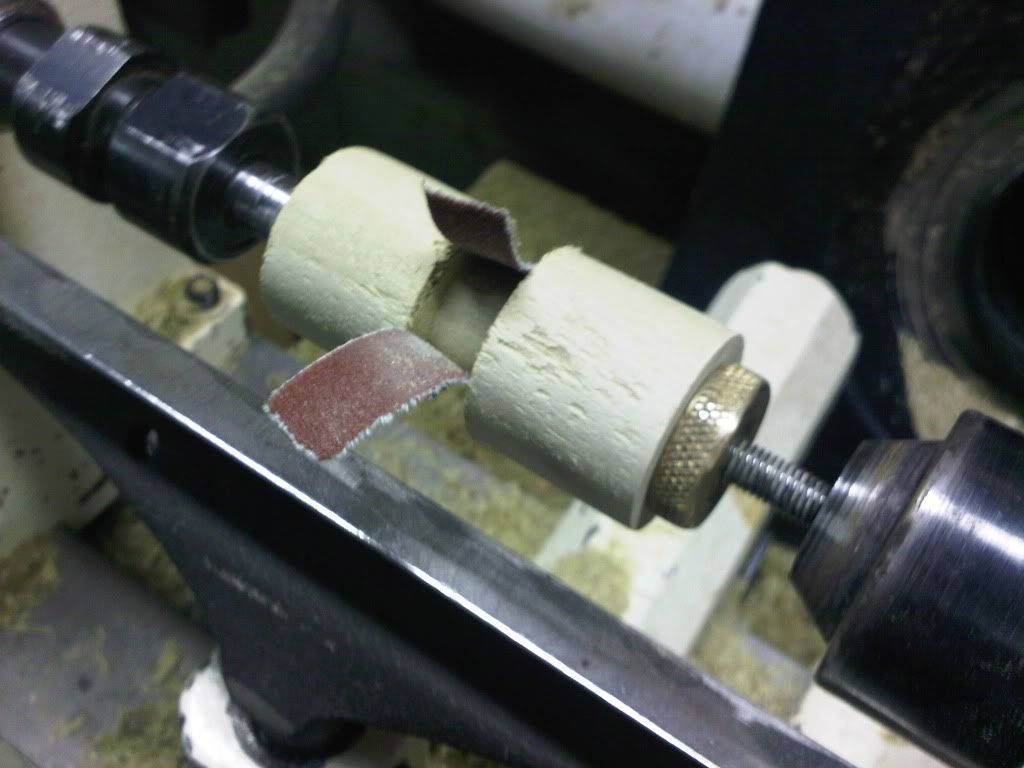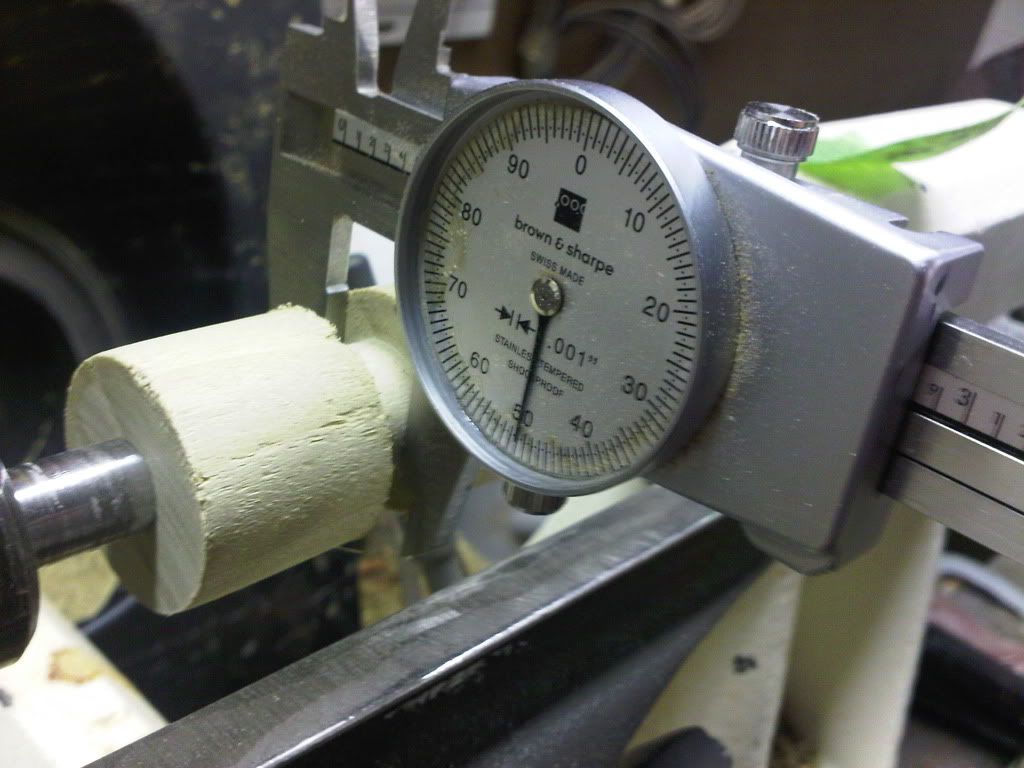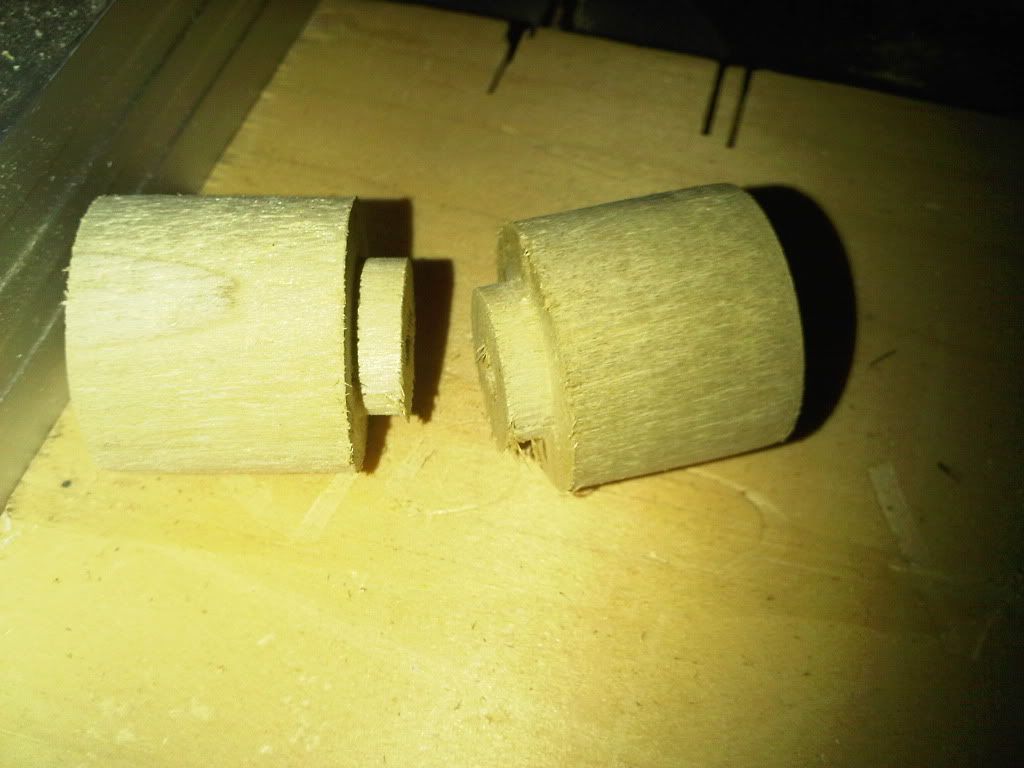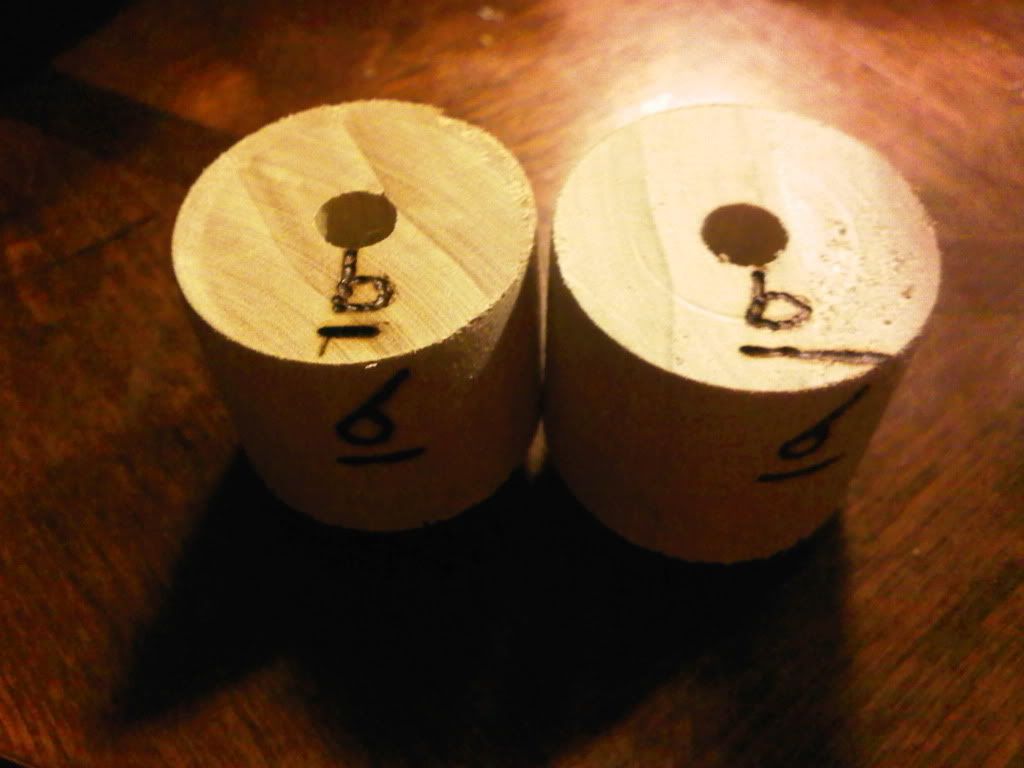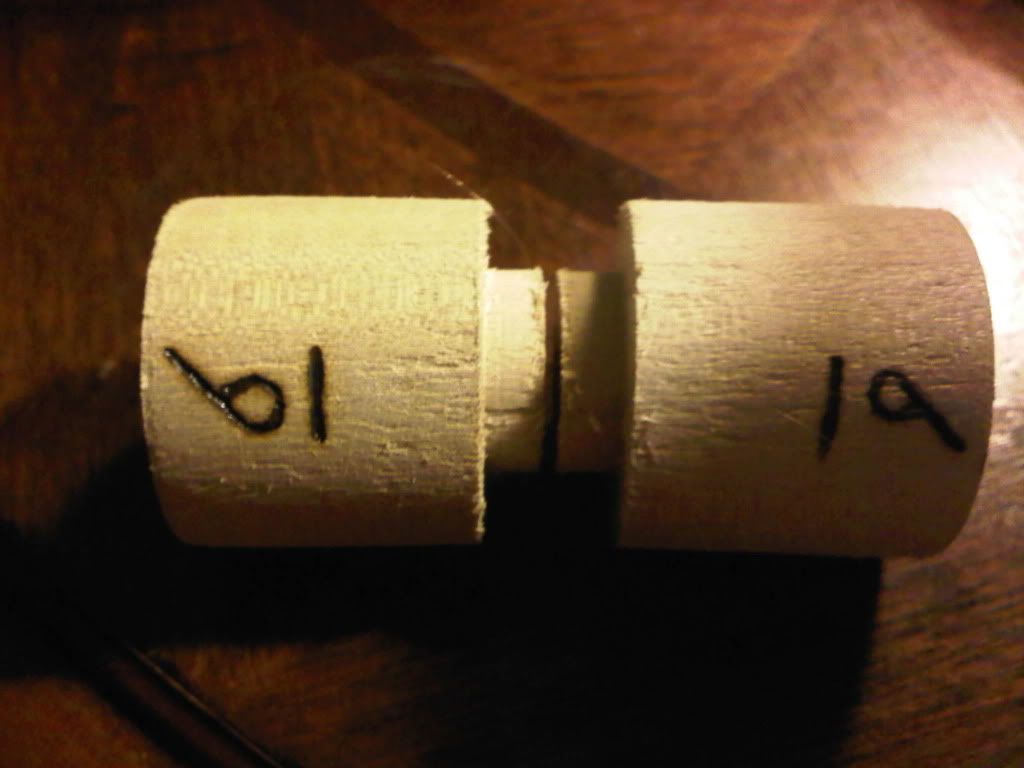 And alas my set of bushings. The project technically is 99% done. I have to finalize the box/storage solution for the bushings.
As I was mentioning in my original post I was hoping to find these in metal. I presume I would have to make them myself. I suppose this is a future project!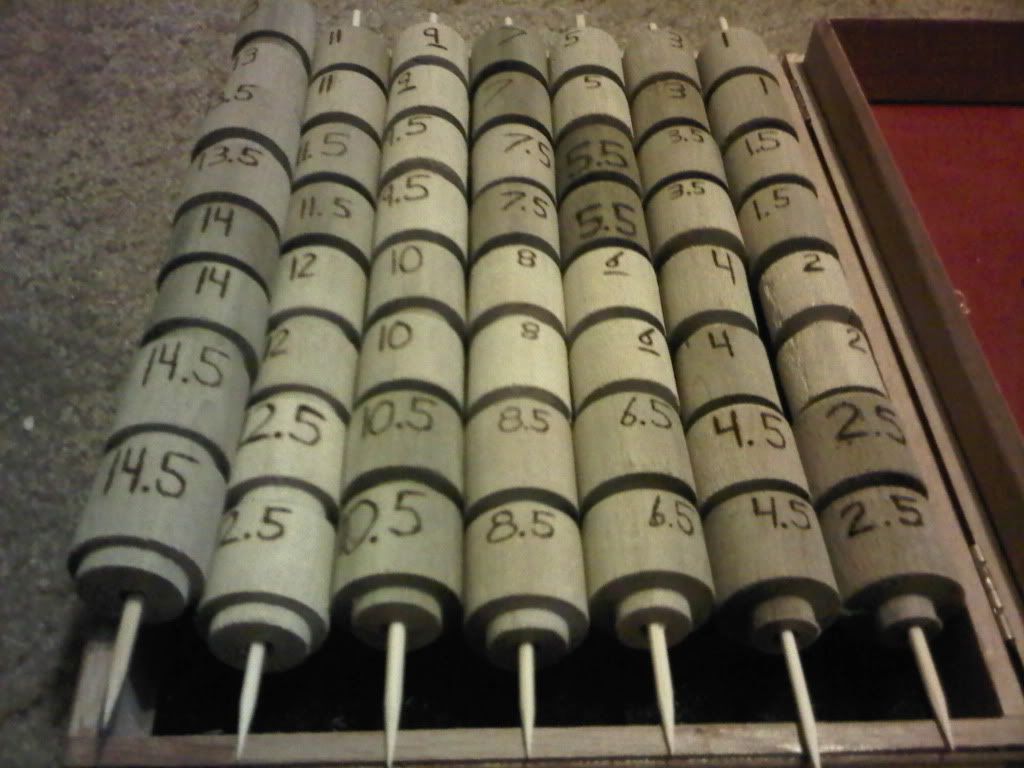 Note the picture below shows my previous prototype and how I intend to use the bushings for turning down the rings. By the way I drill my rings center using Forstner bits. I realize now I need a much larger set of bits. Still working on the process of making rings though. I wanted to start with the bushings first.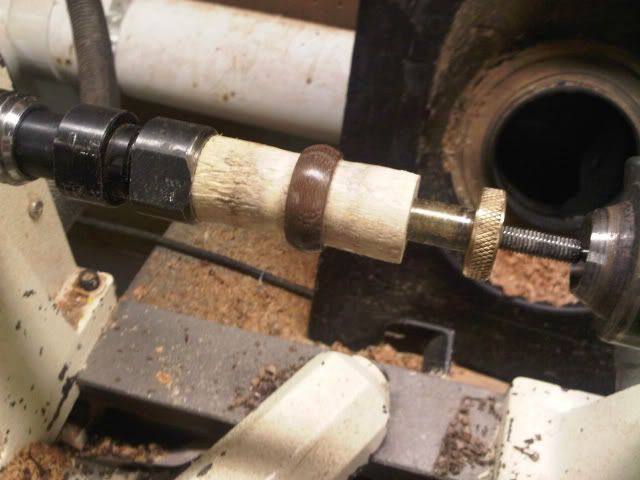 -- "There are no gains without pains." -Benjamin Franklin
---
---
---
---