---
Several years ago…. I had the idea of creating a family project for my sister. I sketched out building that would capture something about each member of her family.
My eldest niece, was a natural for the 'feedstore' barn since she's into animals and critters.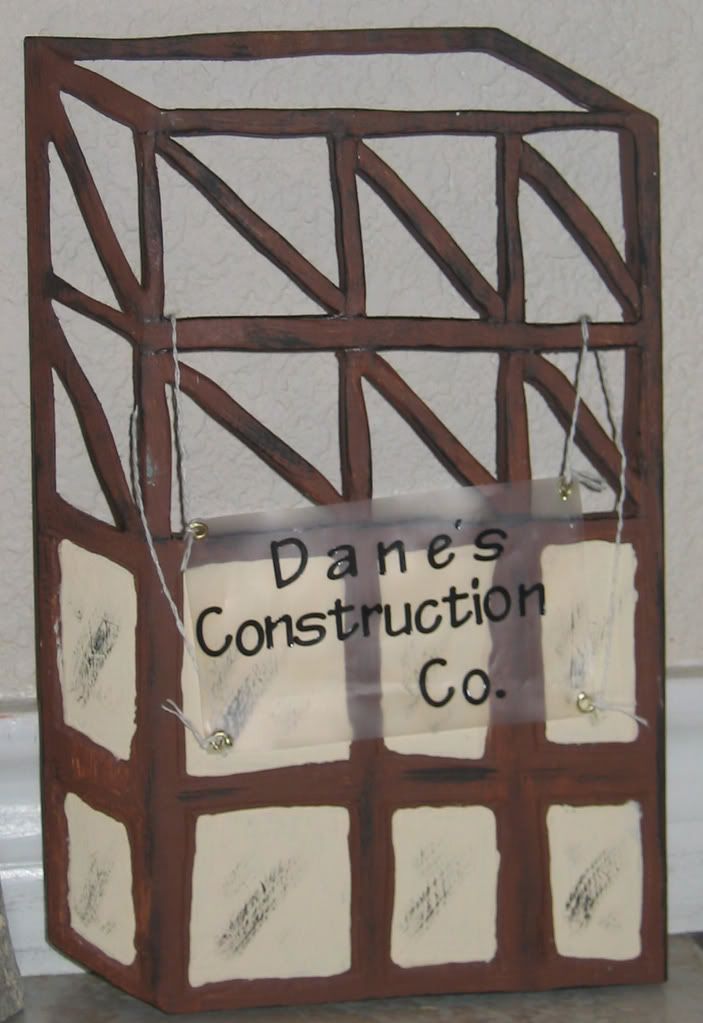 My nephew was a construction site.
My younger niece was a flower shop.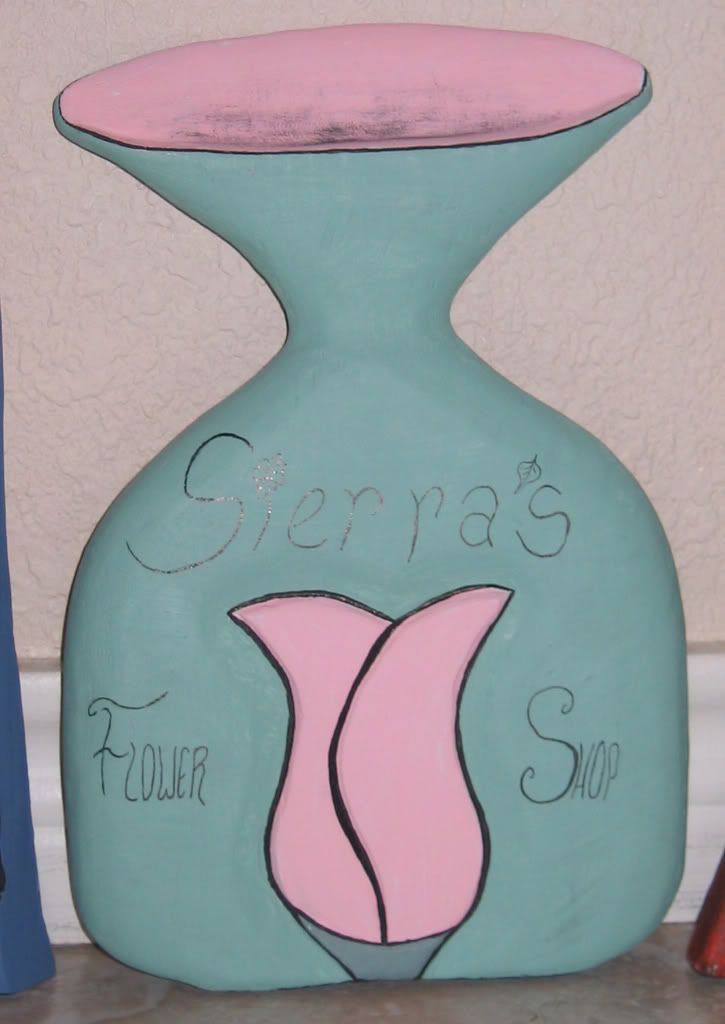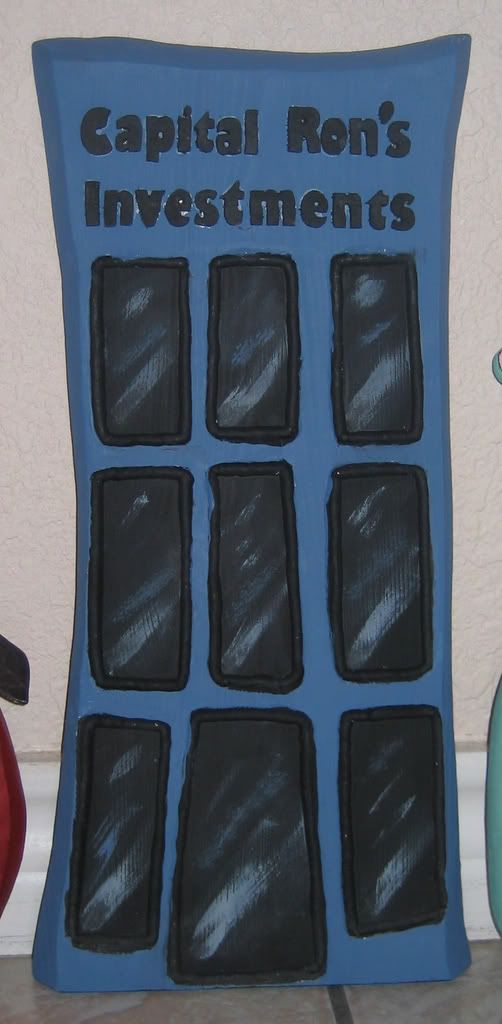 My brother-in-law was the highrise tower financial institution,and my sister was a book shop.
I got started on the project with plank of pine and used the dremel primarily to shape the pieces. I also used the bandsaw and scrollsaw. I finished the pieces with craft paint. Even though I started this project 'years ago', I just finished it this last thanksgiving and was finally able to give it to them. It had become the running joke of the gift that never was.
-- Michael, Fort Worth, TX. "I wood if I could!"
---
---
---
---