---
Finally got around to updating our living room.
Before: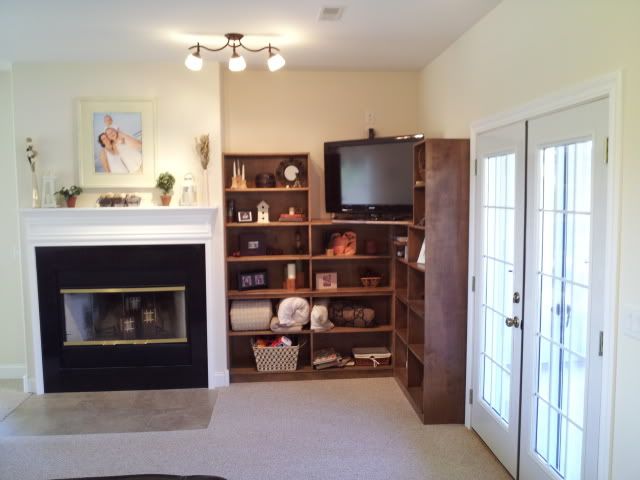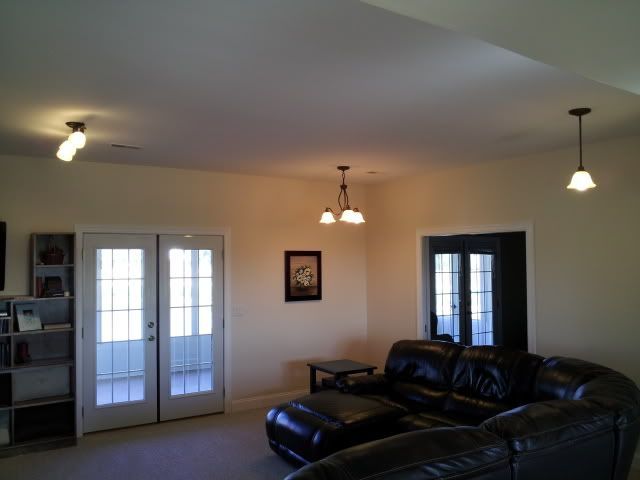 After: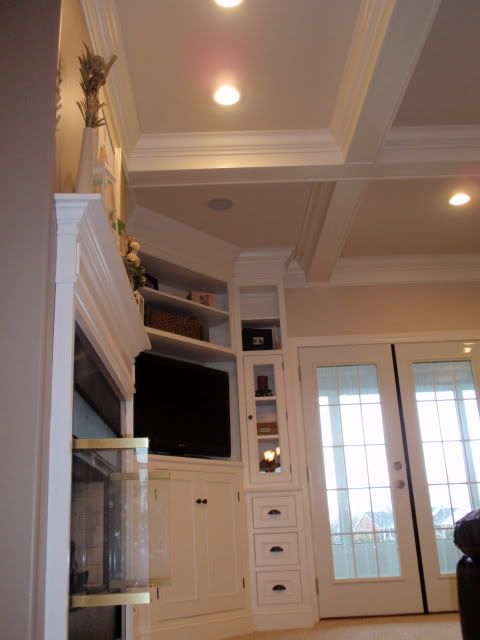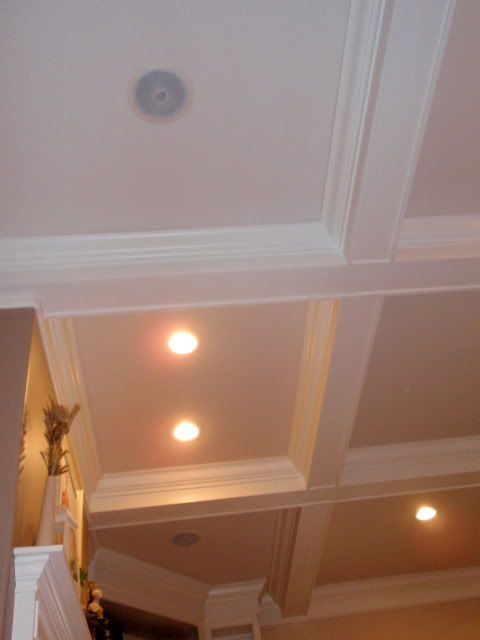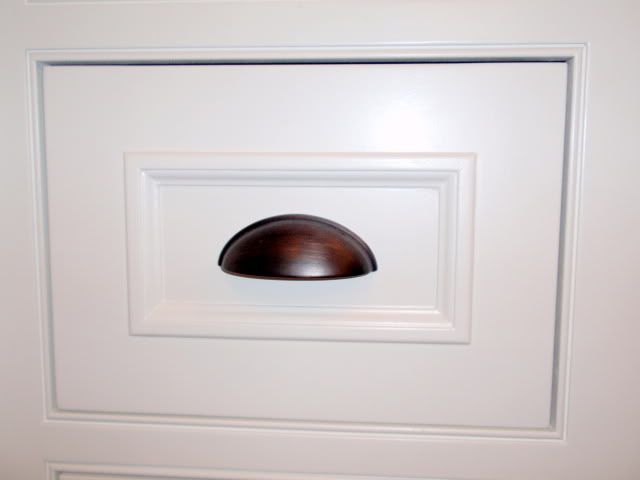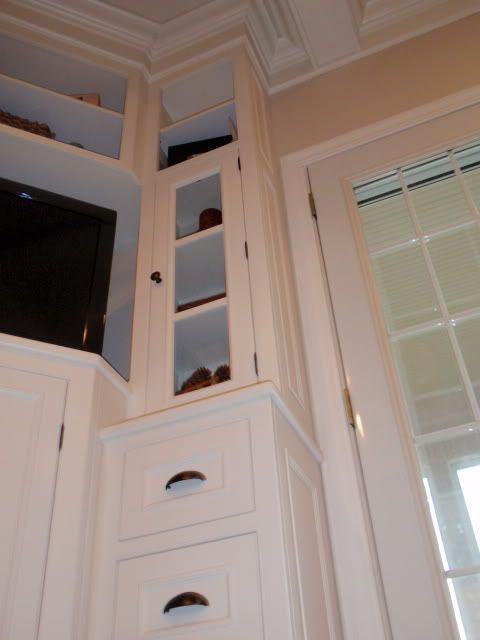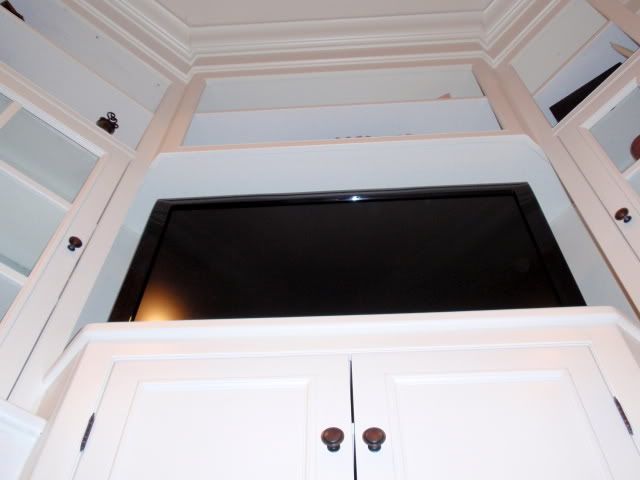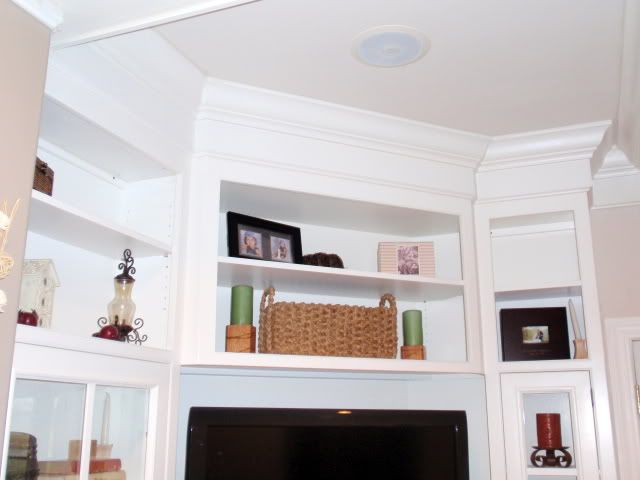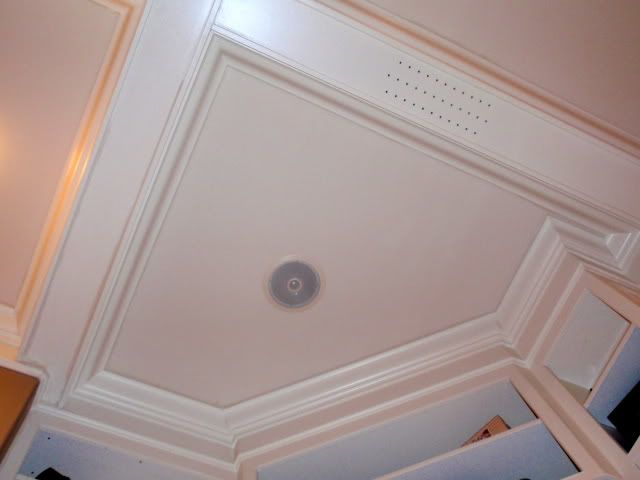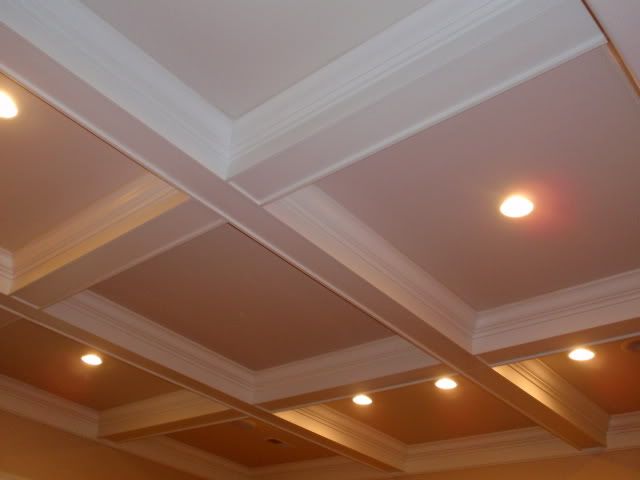 Removed the existing entertainment center that the home builder built and replaced with new one. Floor to ceiling, beaded face frames, full inset drawers and doors, dovetails, divided light glass doors, crown molding.
For the entertainment center style, I mostly followed the New Yankee Workshop kitchen series that Norm did.
Also added a coffered ceiling to add some character.
Changed pendant lighting (they all seemed out of place) to recessed lighting. Added surround sound speakers. Changed wood burning fireplace to gas. Painted all the walls.
Entertainment center is made out of birch. Ceiling beams and crown are mdf.
Took about a month to build and another 2 weeks to install everything.
Just for size reference, ceiling height is 9'2", room size is about 17' x 16', 5 1/4" stock crown, and it's a 40" tv.
The biggest problem with putting an entertainment center in the corner is that its very difficult to get a large tv to fit in the space. I can probably fit up to 42" or 46", but no larger. The larger the tv, the more the corner cabinet has to extend out from the wall and the more floor space it needs.
Some construction photos: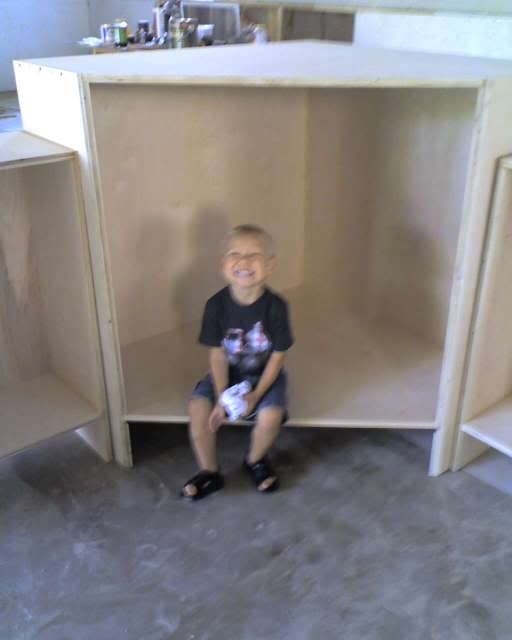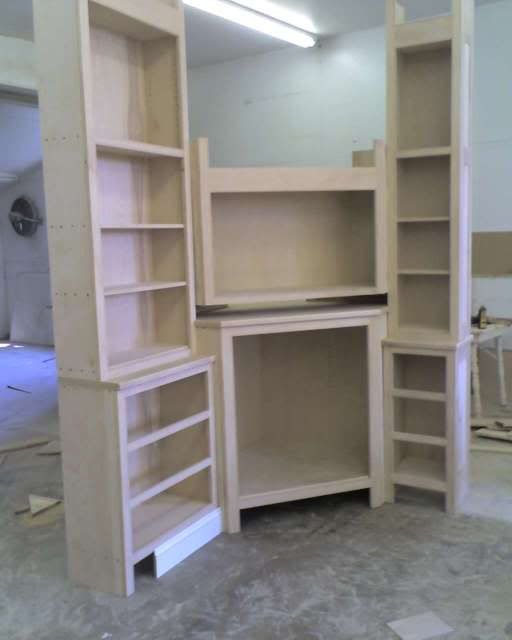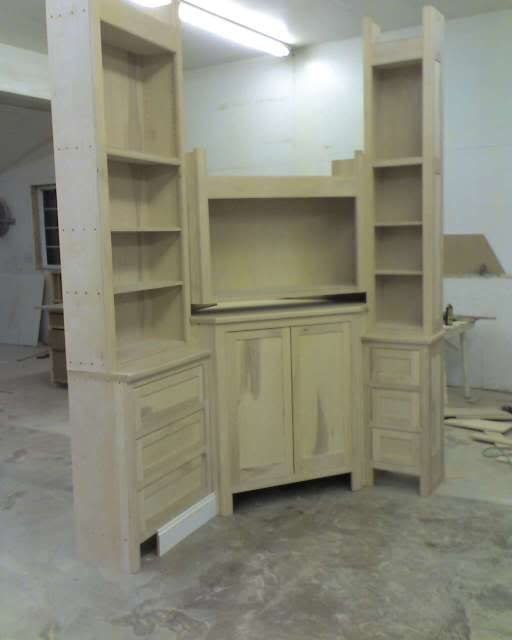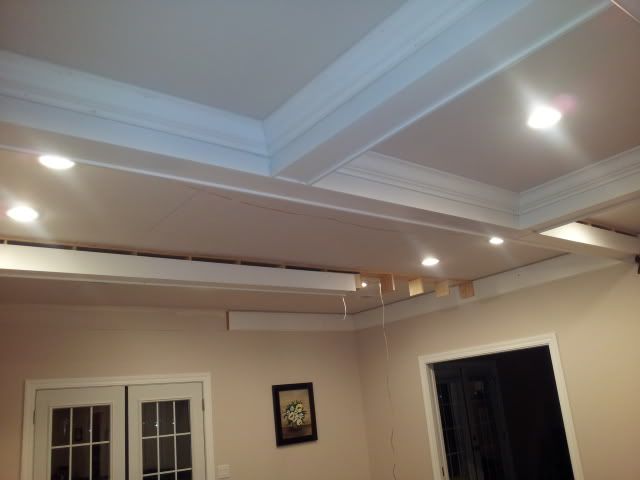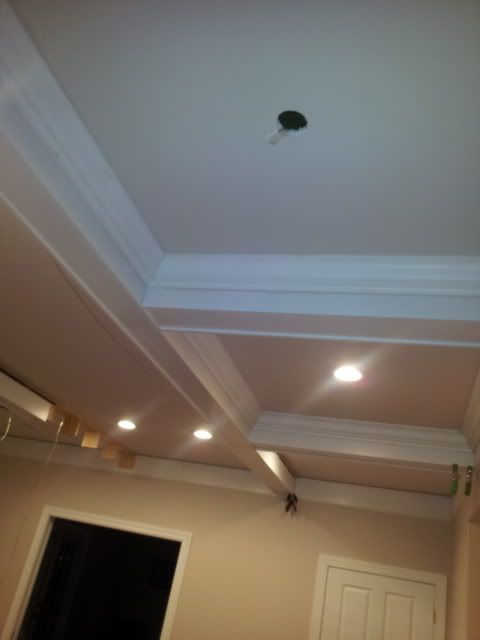 Thanks for looking!
-- Thepps - Freeburg, IL
---
---
---
---