---
The table is made out of white oak. It was hand planed and distressed to give it some age ( hopefully a 100 years or so). The feet are made up in layers so that all the shaping can be done before they go together.
If you look close at the pictures there is a leaf that goes in at the end of table. The banding on the end of the table pulls out to accept the leaf. it comes apart at the miter, the leaf is mitered on both sides of the banding and slips into place.
This was built a number of years ago as well, but if I remember correctly it was around 60" wide and 12" long with the leaves in place.
Again the finish is a combination of dye stains and glazes to give it that aged look.
Sorry I could not seem to find a picture of the whole table.
<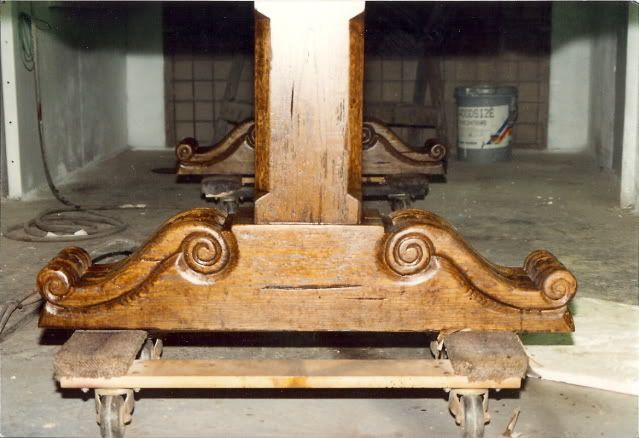 <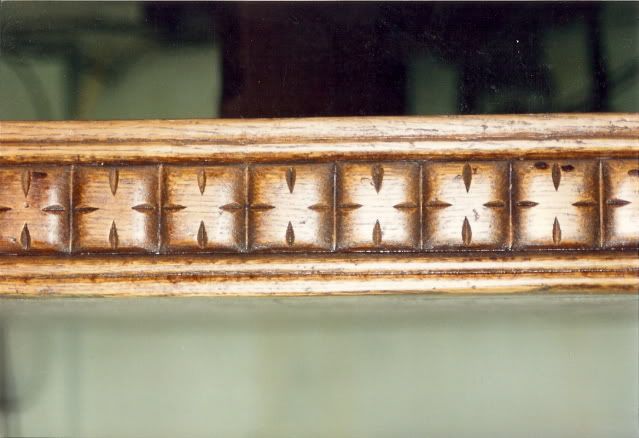 -- Les, Wichita, Ks. (I'd rather be covered in saw dust!)
---
---
---
---