---
A few weeks ago I blogged about a deck overhaul/patio project that didn't quite fit into a "woodworking" category. This one's not exactly fine woodworking, but it is wood, and it's been a good project. It's made from pressure treated lumber. The main columns are 12' 6×6 buried 42" in concrete, the main beam is two 20' 2×8's, the large stringers are 16' 2×6, and the cross members on the upper tier are 1×4's. The stone at the base of the columns are just some pavers that are held in place with construction adhesive. Still have a lot of landscaping for the whole area, and some stain to put on the pergola and deck rails, but is otherwise a done deal.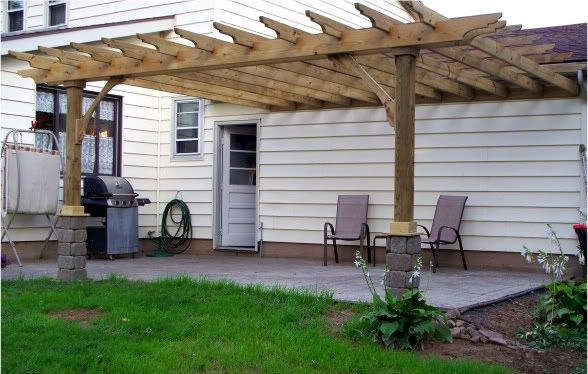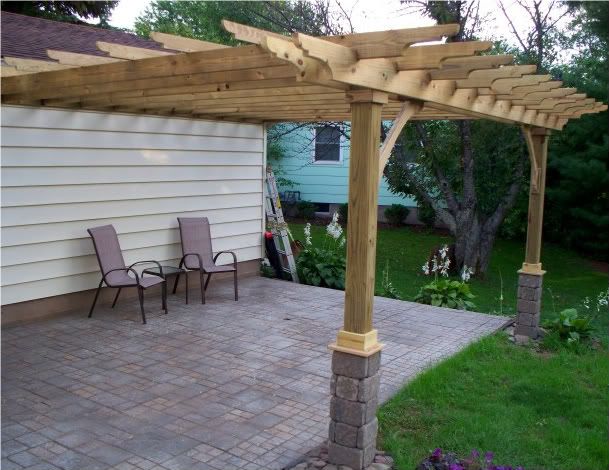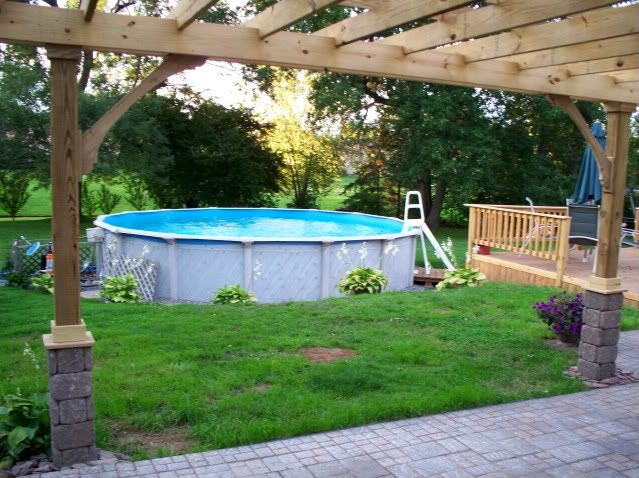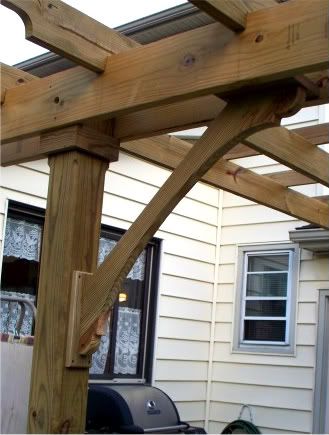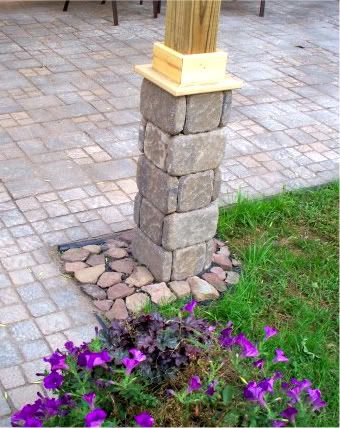 Here are the before and during pics: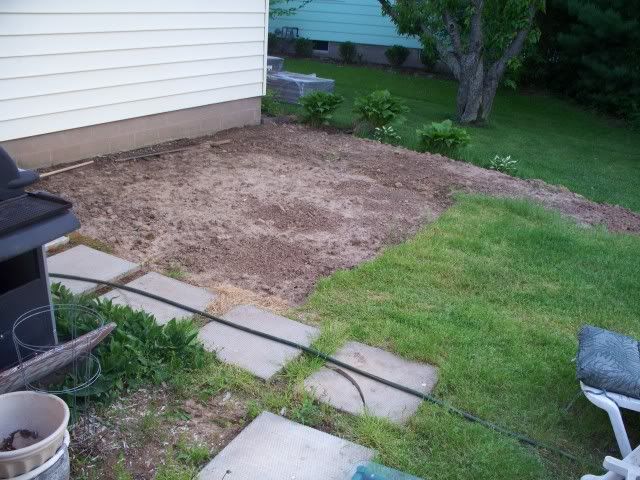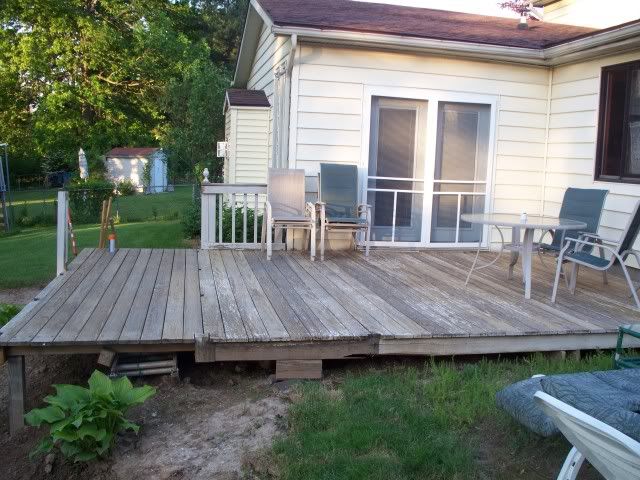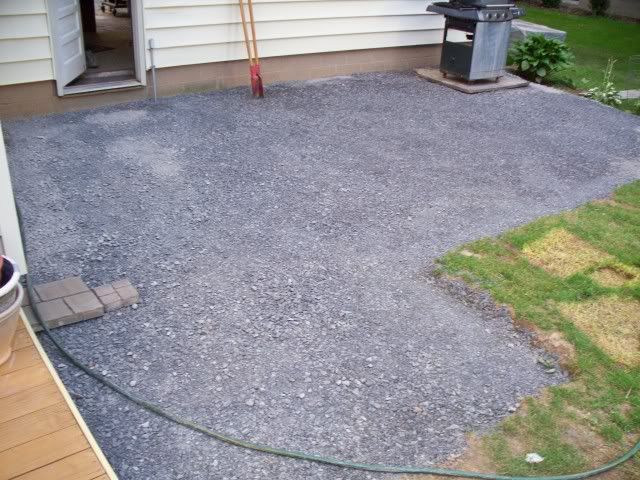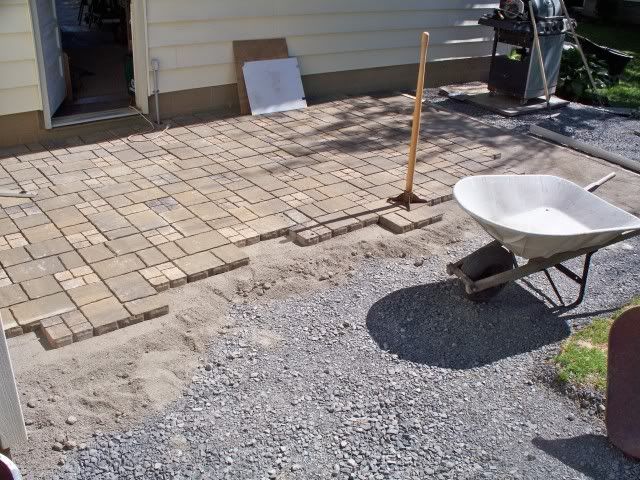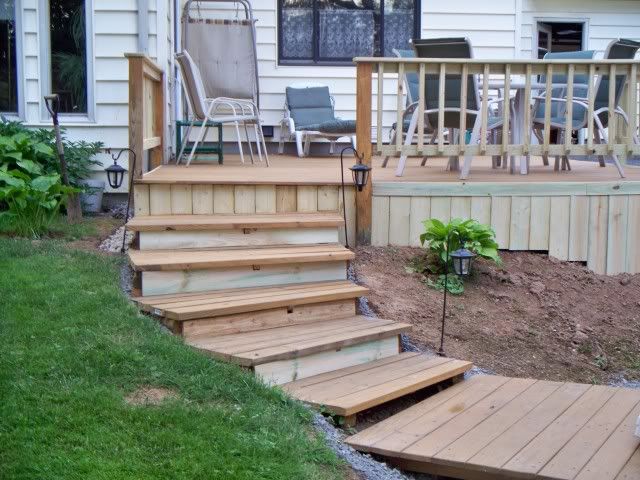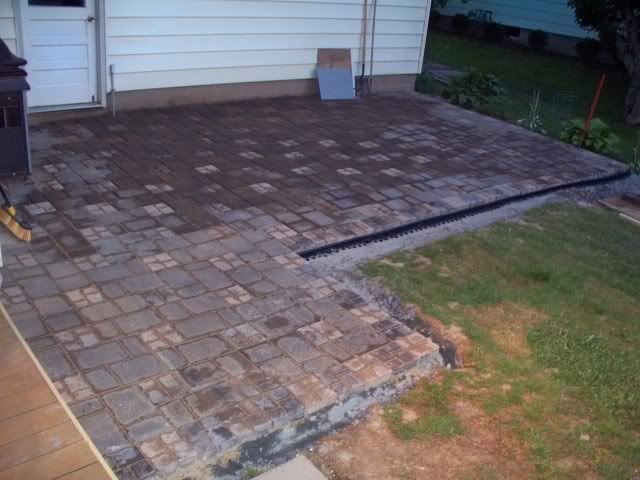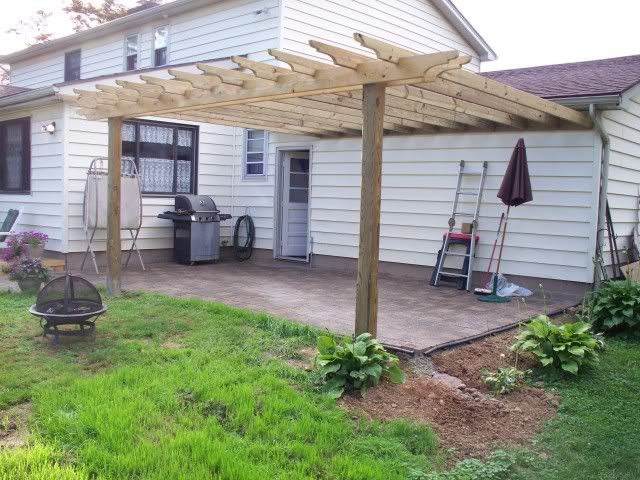 -- Happiness is like wetting your pants...everyone can see it, but only you can feel the warmth....
---
---
---
---