---
A while back Sam20650 posted a project on a butcher block she made for a kitchen island project we were working on. Being a bit of a slacker I am just now getting around to posting the picture of the finished project. Actually, we delivered the project with the base unfinished because the owner wanted to paint it to match the other cabinetry, so we had to wait to get good finished pictures for a while.
This was an interesting project, the owner had a specific idea of what they wanted, we were sceptical at first, but the idea panned out wonderfully.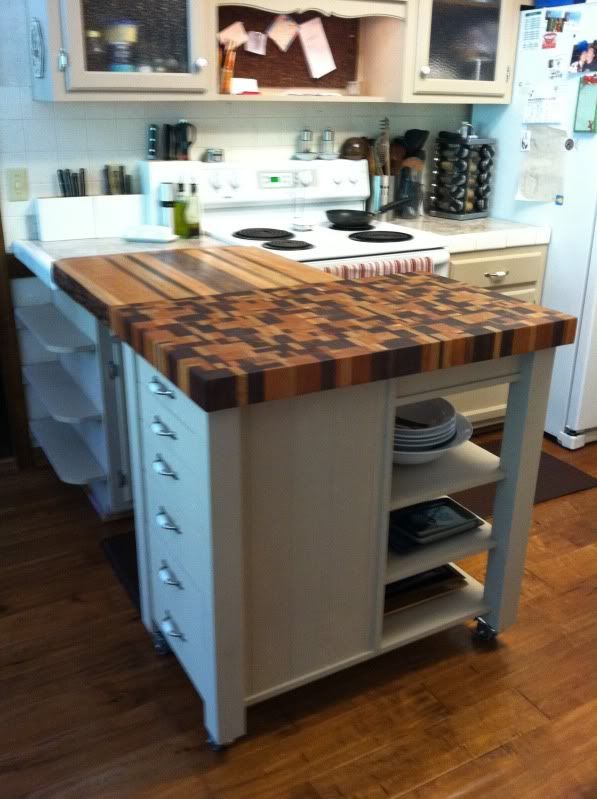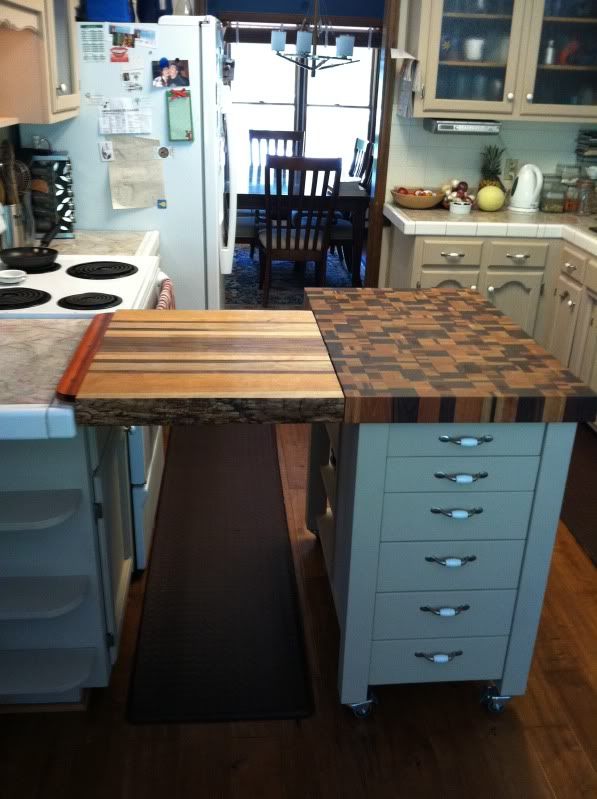 You can see in these pictures that the island attaches to the kitchen counter via a bridge. If you look closely, and in later pictures it's more clear, the bridge has live cherry edges on it, which are beautiful I think!
The brige however needed to be movable. We used Soss hinges and designed the brige to swing back onto the butcher block top when needed.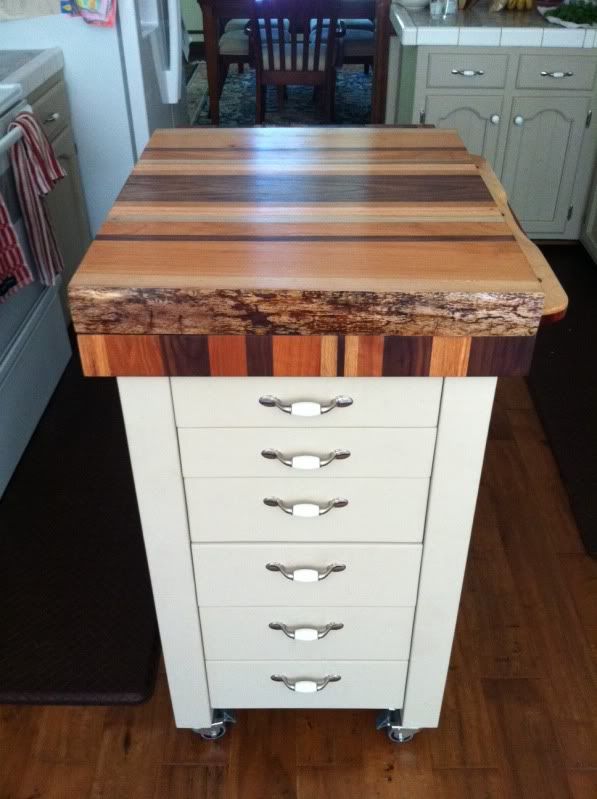 And here are those Soss hinges, they were interesting to install, but they function and look great!



And here is how the bridge sits on the kitchen counter, with a bloodwood/maple handle, a good view of those live edges too…or is the term wany, either way I like em!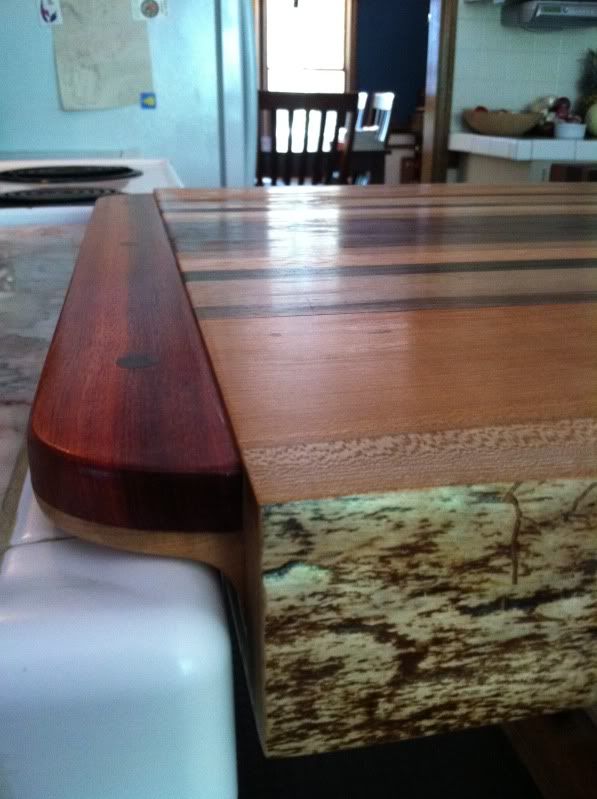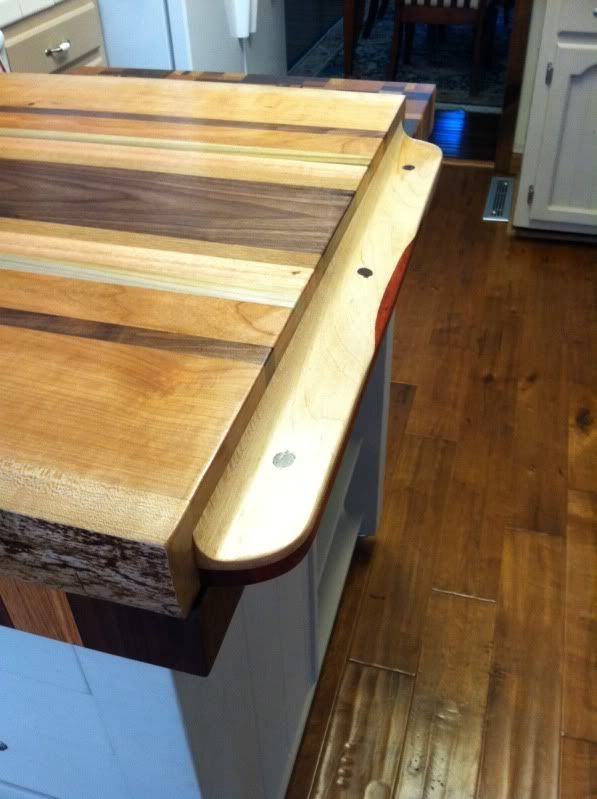 -- Jay, http://www.facebook.com/porcupinedesigns
---
---
---
---