---
I built these lockers to replace the shelves that the previous homeowner built. They were quite 'contractor grade' even though may not look like it from the picture. Screws and nails were visible. Everything was quite rough. But, probably would have been perfectly fine for anybody other than a woodworker. :)
Before:

After: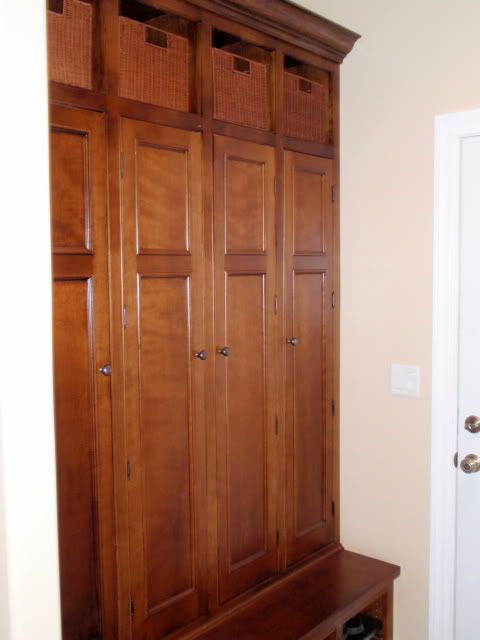 These lockers stand at the entrance to the garage to hold coats and other miscellaneous items. The garage entrance is very close to our front door, so, my wife and I wanted something 'nicer' since it is easily seen from the foyer and kitchen.
Built out of Birch with a gel stain, toner, and glaze applied for color and three coats of lacquer. Stands about 8' tall and 5' wide. Beaded face frames milled on the face frame, not nailed to it. Applied ogee moulding added to the doors. The doors are very nice since they conceal all of the mess.
Beaded Face Frame: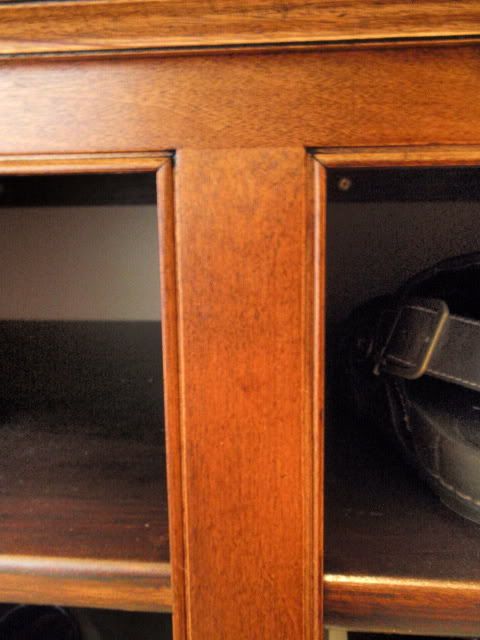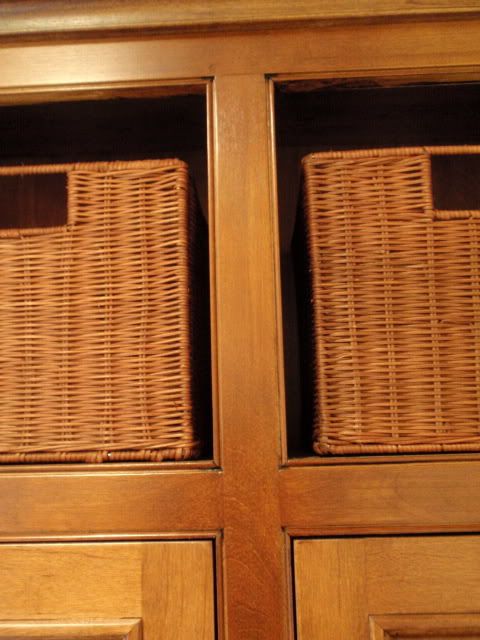 Applied ogee moulding with glaze left in crevices and corners:
It is built in two sections. The base unit and the upper cabinet (lockers). The base unit holds shoes and serves as a small bench to sit and put your shoes on. It fit in the space quite easily. The upper cabinet was not so easy. First of all, it's very heavy. It is one unit, too. I could have built it in two sections, but then I would have a butt joint or seam on the face frame. I feel like that takes away from the 'furniture' look. I scribed both sides to the wall and 'slid' it in place. (I found out I had to remove the garage door molding and the light switches on the wall to get it to slide in place.
Coat Rack:
Also built a coat rack for the opposite side of the entrance. Same finishing technique as the lockers. Made the cove moulding on the table saw with an infeed angle of 30 degrees and the blade tilted at 35 degrees.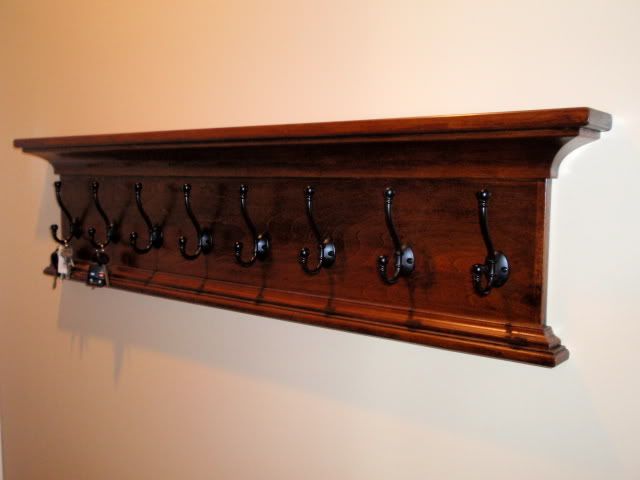 -- Thepps - Freeburg, IL
---
---
---
---