---
This is one I built for me. :)
The center section has torsion box construction bottom and sides, and the face frame is removable for the TV installation and for future resizing to fit a future TV. The upper frame hinges up to reveal the center speaker and amps that run the subs and seating vibrators.
The upper side equipment sections pull out to ease wire hookups.
The crown was attached to a piece of trupan and put on top in one piece.
The interiors are vertical grade black laminate applied to trupan. ( to keep the weight down as opposed to using black melamine )
The finish is natural Watco to ad some amber color, and after curing for 72 hours a topcoat of lacquer was applied.
Here are some additional pics of the setup.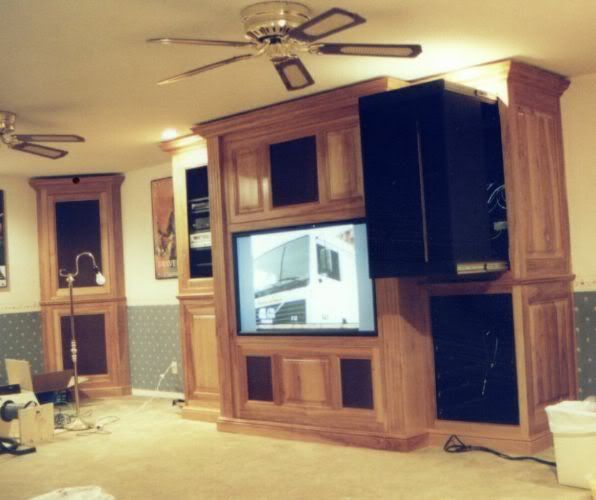 The torsion-box assy.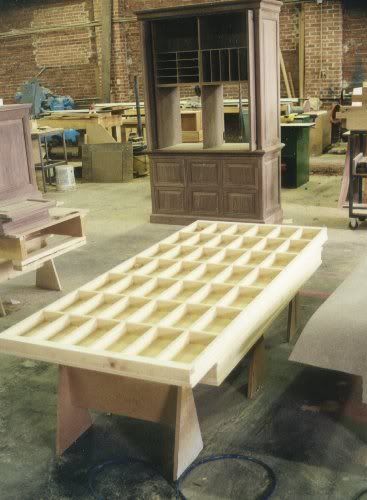 The vacuum press may look innocent enough, but a 4' X 8' bag can apply more than 32 tons of pressure. :)

The corner units are to cover the home made subs and provide a shelf to hide the left and right main speakers. The subs are 4' tall and each weigh more than 200 lbs. they have spikes that couple their mass to the cement floor. Each has it's own 500 watt amp.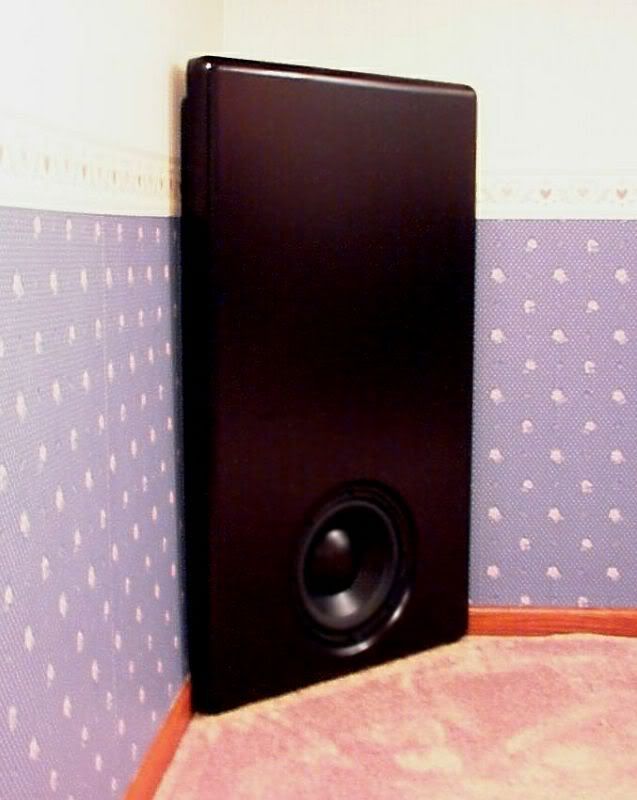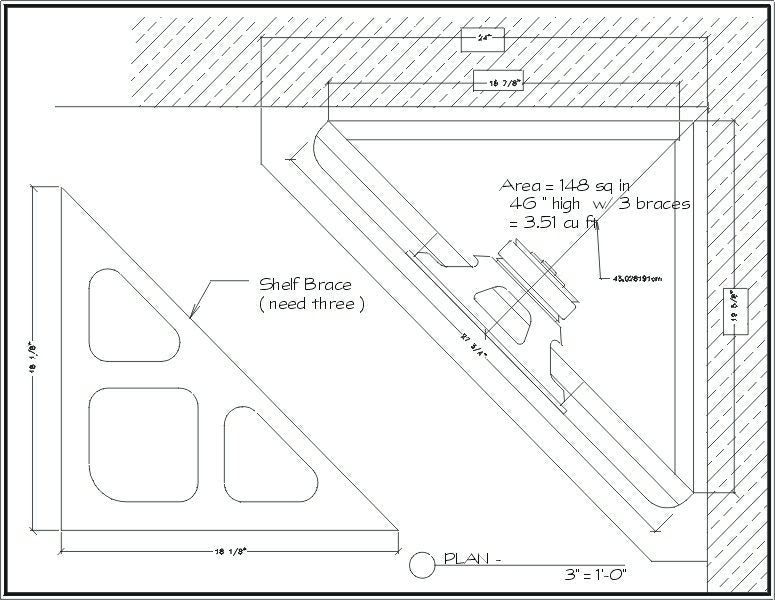 A shot of the corners with the fronts off.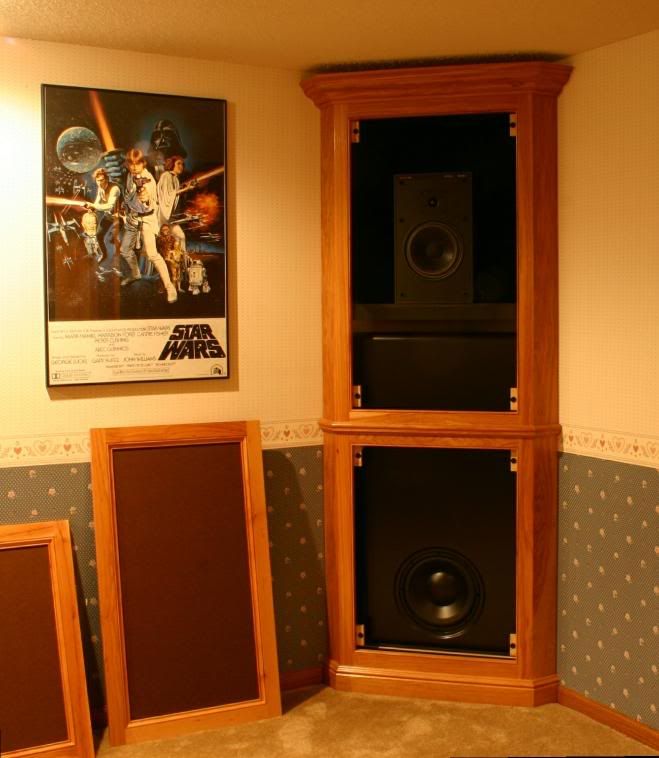 -- Marshall _ Wichita, Ks _ "Growing Old is Mandatory - - Growing Up Is Optional" :)
---
---
---
---