---
I had a friend ask me if I could make a coffee table and this is what I made. I started off with some 4×4 posts and 2×4's directly from a local saw mill so my pieces are true sizes (4×4 really equals 4" by 4" in dimension). This actually took me a long time because I hand ripped the table top from extra 4×4's and then I hit a long holiday shut down. Regardless, I wanted to have the table legs incorporated into the table top. The rails' tenons were simply the lower half of the 2×4 making it effectively 2×2 and then mitered to fit the corner.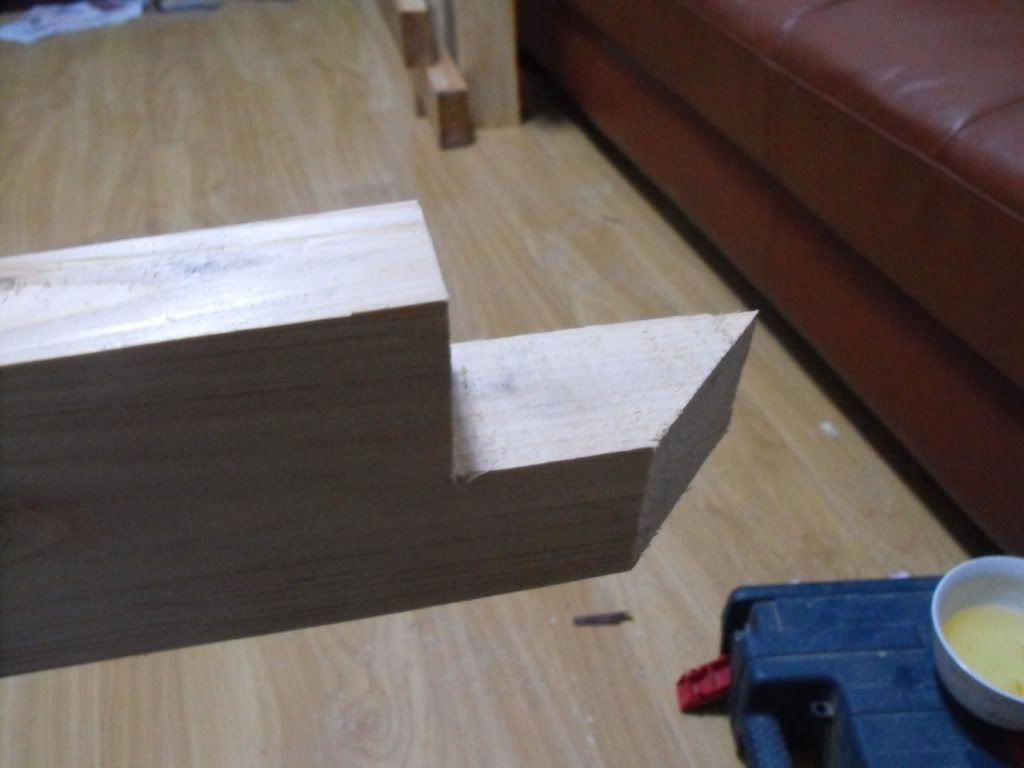 This is a finished end of one of the rails. I mitered the rails by hand by sighting along exterior edge as my main reference and taking the cut really slow and easy on my all purpose hand saw.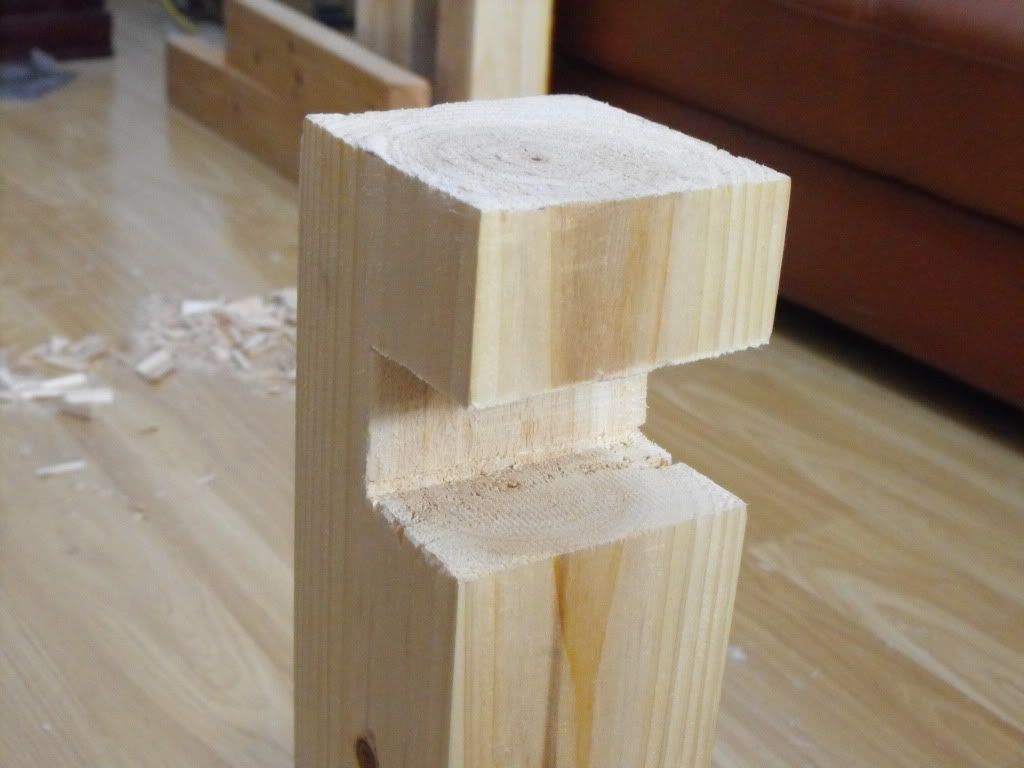 This is a leg half finished that can only fit one of two rails. Having a chisel/rasp combination was worth its weight in gold at this part. Until this project, the rasp on my chisels annoyed me a lot, but now I see their use. It was really nice to get a good tight fit.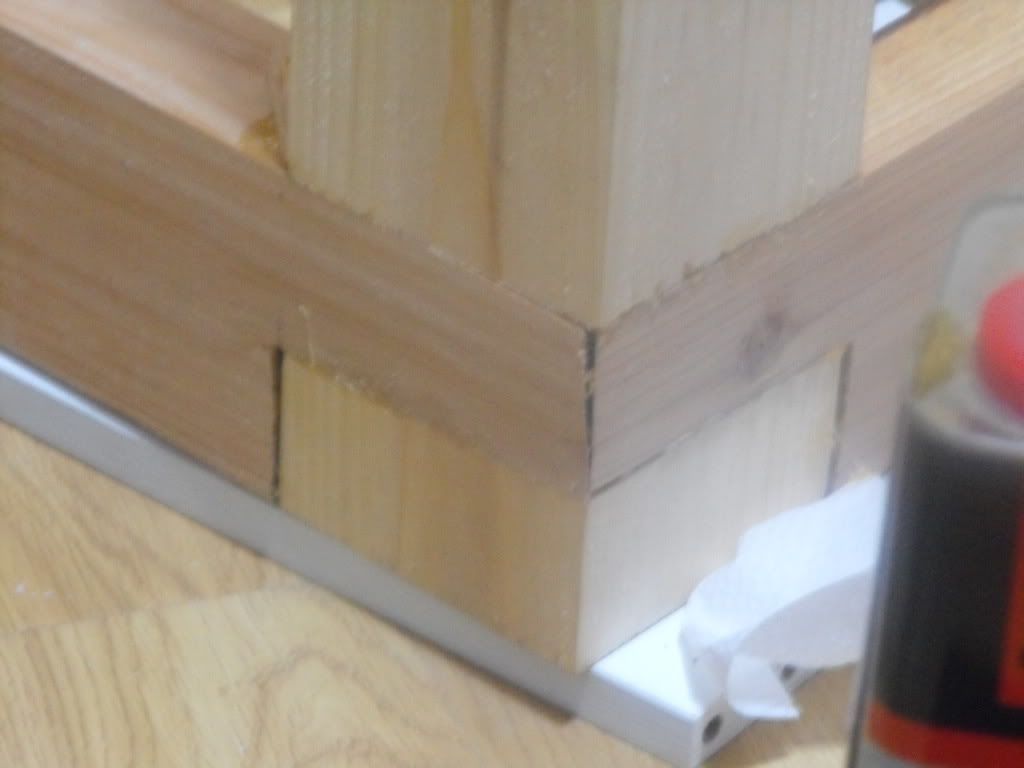 Here is one corner of the coffee table being glued up. You can see how the mitered tenons mate up. It is a whole lot easier gluing it upside down.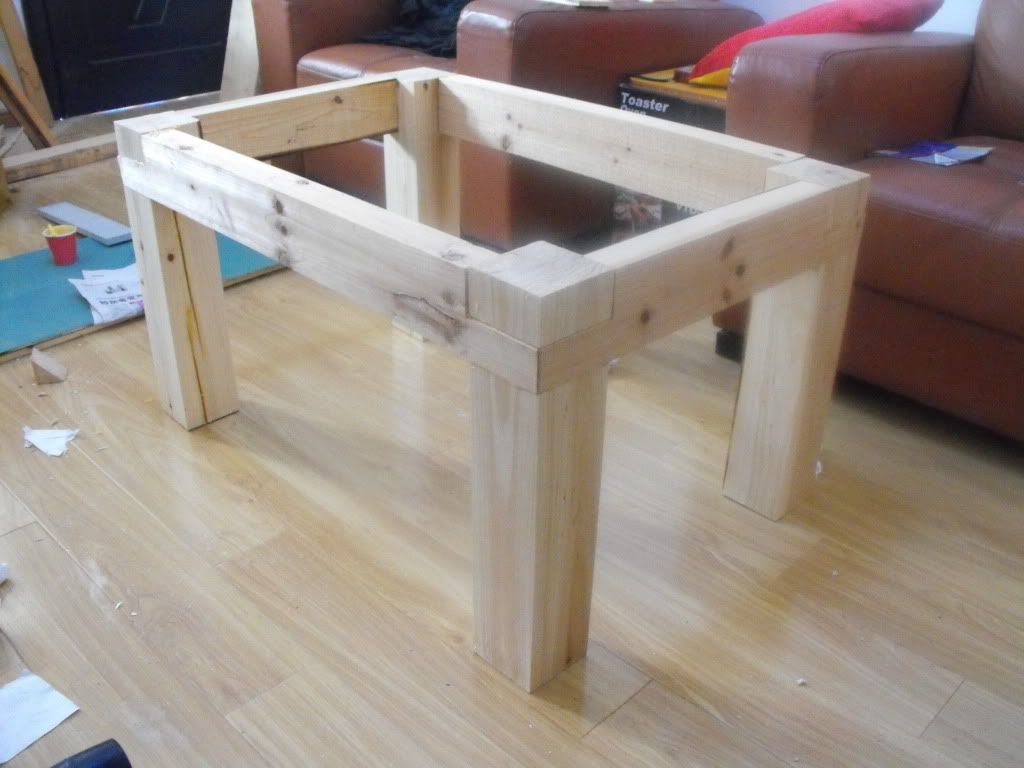 The coffee table frame all glued up and assembled. This is extremely strong and rigid and way over kill for strength considering it is just a coffee table.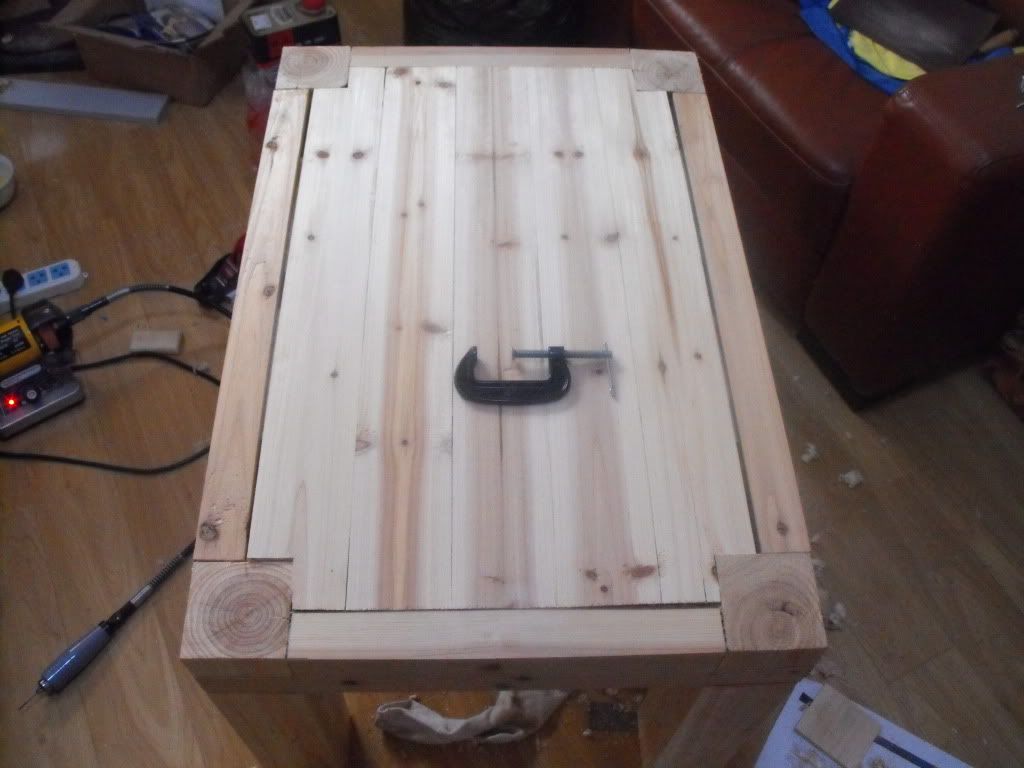 The table top has been fitted to the frame with two cleats holding it together underneath. I made a slight miscalculation in my coffee table width that gave me a gap that was too small to cut another piece and too large to really ignore, so I split the difference and found out that the lengthwise gap actually helps to keep pencils and pens from rolling off.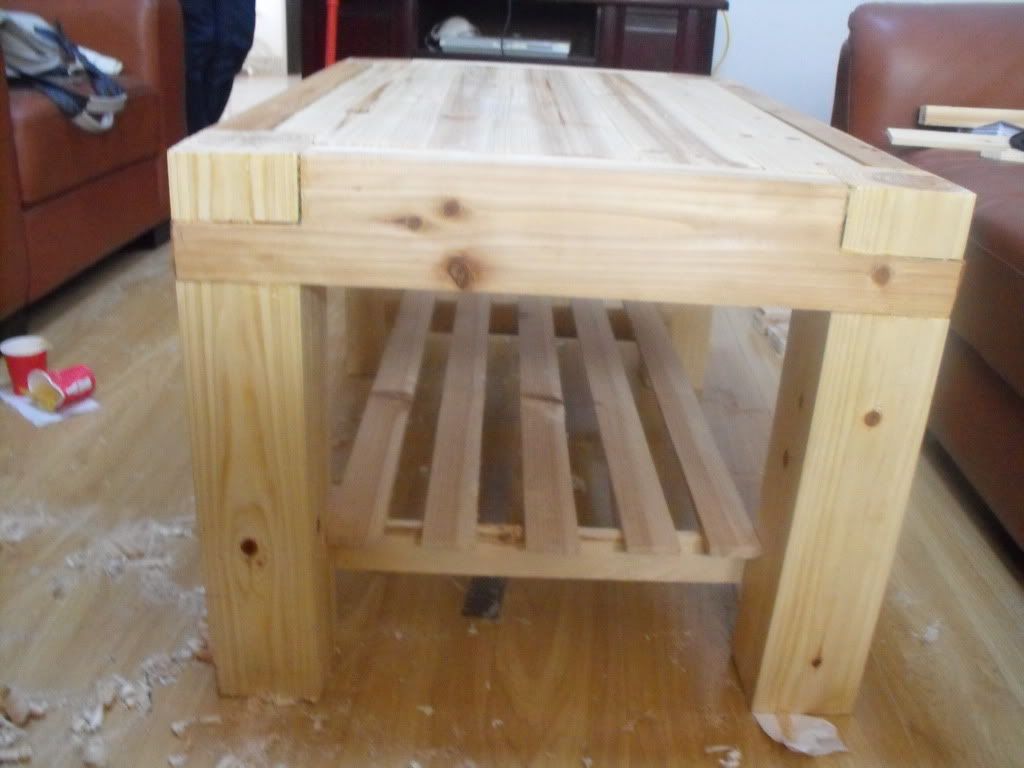 The magazine rack was really rushed and one thing that I wasn't really proud of. It was a request from my friend that I totally forgot about until about an hour before picking up the table, so I whipped up a really simple and weak magazine rack.
---
---
---
---