---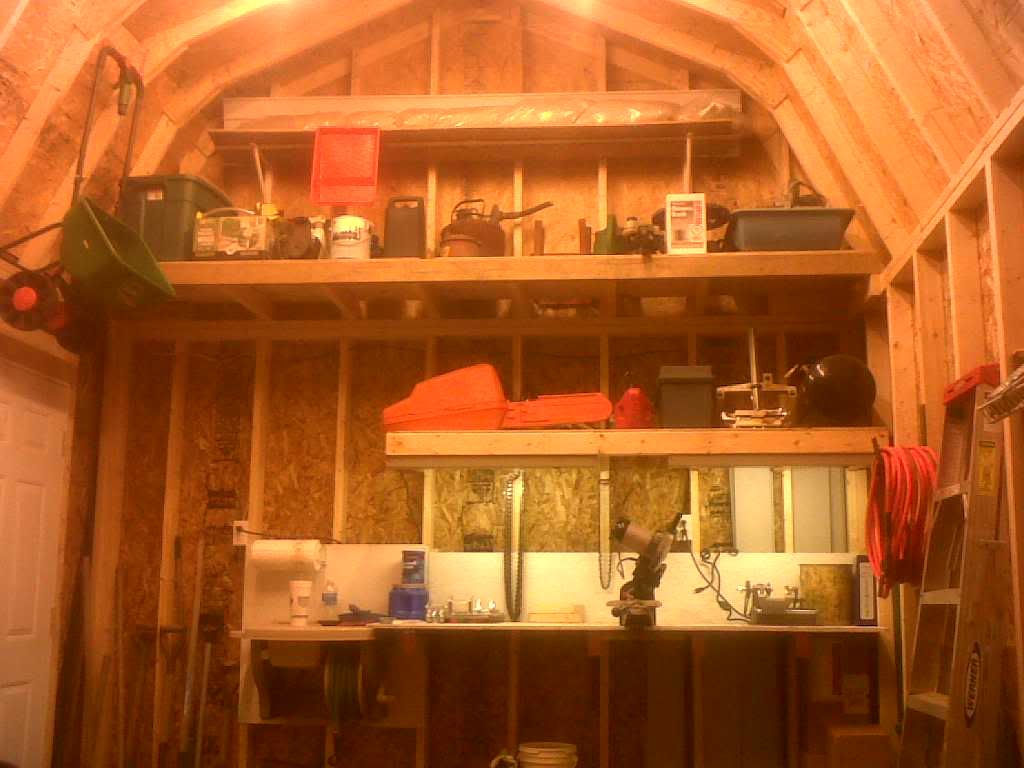 This is my new 12×20 barn with drying kiln. The set of dbl doors will serve as my mower/yard tool/ saws storage. The other single door will be the 6×12 kiln. This has been years in the making and im finally getting close to drying my own lumber. I still have to add my interior wall to seperate the kiln from the rest of barn. the ceiling is roughly 14' tall at the peak. above my kiln- the ceiling will be just high enough to allow that single door to open.) framed with 2×6's for support will allow me a total walk pad above the kiln. Up there is where i plan to rack store the lumber that is dried in the kiln. I figure on drying 1 maybe 2 loads every year for personal use, and maybe some close friends needs.
She sits on 8 pylon footers 36"-40" deep. 4×6" outside beams, with 2×6 floor joist on 12 in centers! (dont worry- shes SOLID!) My 1st floor layer is 1/2" treated ply, followed up with another layer of 1/2 B.C. ply.
I am especialy proud of the gambrel design. I have studied many diferent types/styles. This is one that i figured was well proportioned and super sturdy for the 2×4 gambrel framing. (MANY ANGLES!)
Originally, i wanted a "mini barn" look, but in the end it made more sense to build her to match my house. 4" reveal siding, and grey in color. I went with top of the line materials on this baby. My trim is PVC plastic lifetime gaurentee, steele doors (still need painted), and certinteed concrete brd wood grain siding.
Power will be 40amps 220v, just to supple a 4 space panel for lights, few outlets, and the kiln itself.
Wish i could post more pics, and this was a great experience and i took many lol
hope you all enjoy checking it out.
Thanks, James Lango
---
---
---
---