---
This is a board I was commissioned to make to replace an under the counter slide out style cutting board. The person I was building the board for had seen a few other cutting boards I had made and liked Purple heart. So I decided to make bread board ends out of Purple heart and then make the rest of the board predominately Maple with Purple heart and walnut (1) stripes. I dont do to many boards under 1 1/2" thick (I love the Butcher Block style boards) and I was a little worried about it warping being so thin so I thought the bread board ends in conjunction with over 20 separate lamination's in the piece would help keep it flat…plus the purple heart side grain will look so much better than end grain sticking out of the cabinet.
Here is the initial glue up..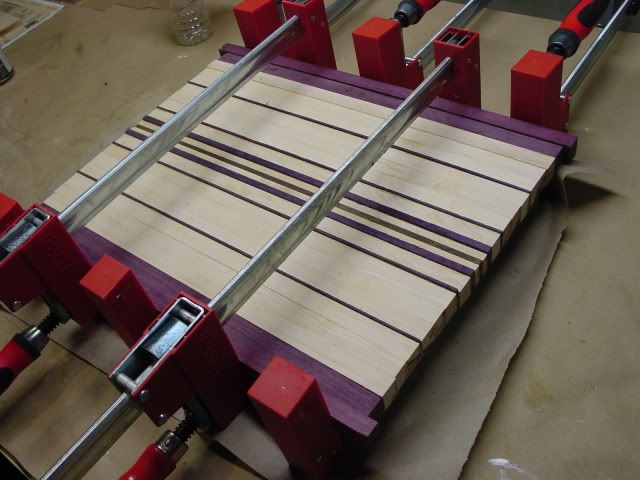 And the finished product..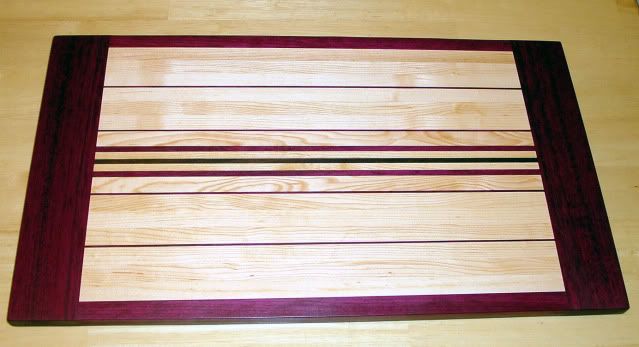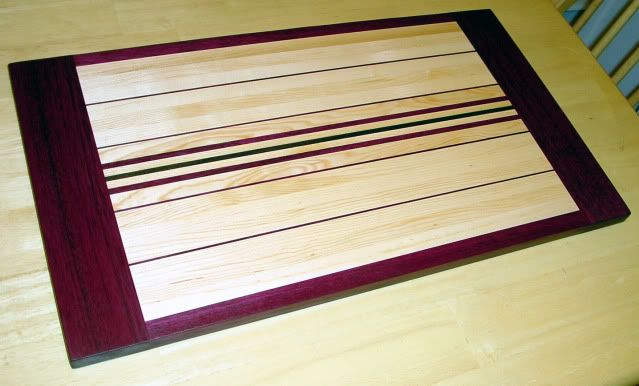 I used Tight bond 3 and it is finished in a mix of Mineral oil and bees wax. I think it came out nice and I am sure the future owner will love it!
-- http://www.facebook.com/pages/DSO-Designs/297237806954248
---
---
---
---