---
I haven't just been making tools you know, although it must seem like it. I have been doing some scroll-sawing from Steve Good's online patterns. What a great guy!
The first pic is a sign for outside my shop, it says Beware of monkeys. They like to come out at night and move all my stuff around. At least I think they're monkeys if not they must be gremlins. The second pic is a pair of napkin holders with the Grace prayer. The third and fourth I made for my darling bride, she just graduated with highest honors 3.9 GPA and received her associate's degree in education Then pick 5 is a set of 4 sushi serving platters and chopsticks, I still have to apply the finish and rout out the soy sauce and pickled ginger trays. the next 2 are cat trees I made for our 6 darling (sometimes) cats. Hmmm, I wonder if they are the ones messing around in my shop at night! Next is a bow saw I finished 2 weeks ago, and the last 3 picks are of my horizontal slot morticer I built from the plans I got from Woodgears.ca. What a great tool! I had a bit of trouble making the box joints on this due to a bad piece of wood, thank goodness for wood putty. It like paint covers a multitude of sins.
I've been pretty busy in the shop lately and having a lot of fun doing it!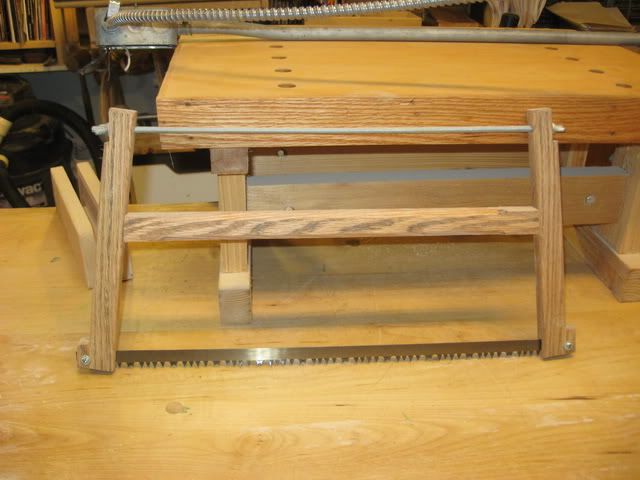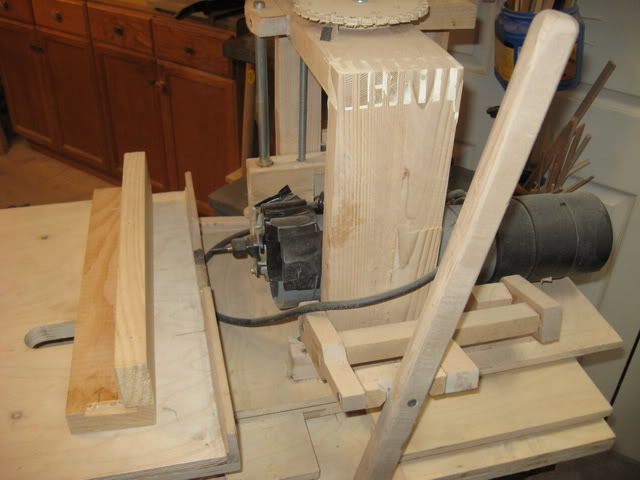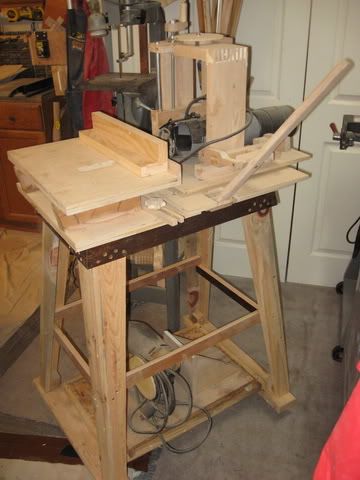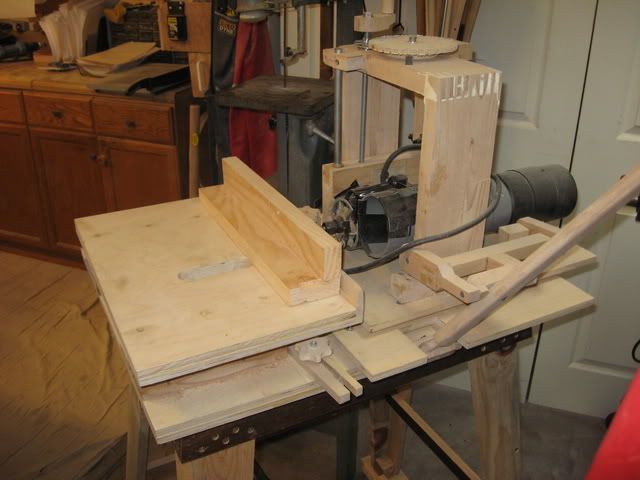 -- Ted, Browns Mills, NJ http://www.twhgrafx.com/blog/ Darn! I cut it 3 times and it's still too short! I get ideas for things that I can make to make things easier for me to make!
---
---
---
---