---
What an great lumberjocks challenge to get the creative juices flowing! I had been mulling over what I could pull out of a 2×4 and the rocking chair idea gave me a sleepless night playing with dimensions in my head. The next day I started cutting…..

It almost looks like a rocking chair even in its rough format. Some curves were needed so with the rocker bottoms and the head rest I cut the curves and then reglued them to the oposite surface. This turned out better than I could have planned!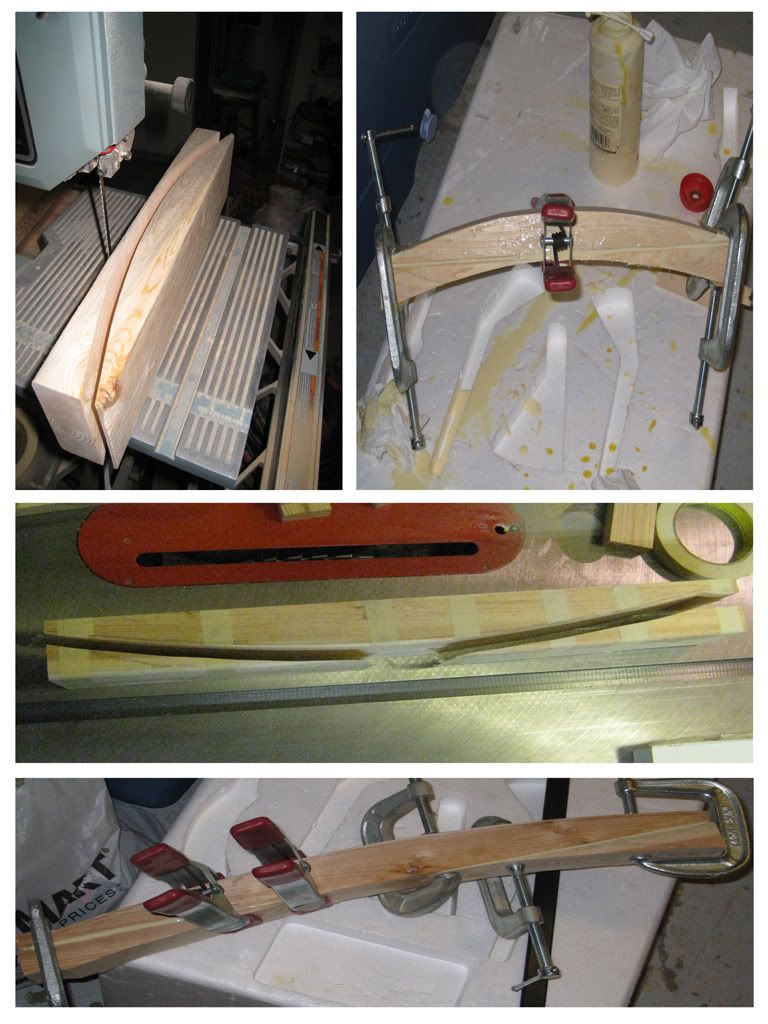 The seat started out with two pieces 13 7/8 with one cut in half and the other cut with a partial angel then rabbited and glued. The angle jig below allowed me to drill into the seat with 5 degrees to the side and ten degrees towards the back to get the seat back tilt. The same jig in a different formation allowed me to get 15 degree angles for the rocker leg supports.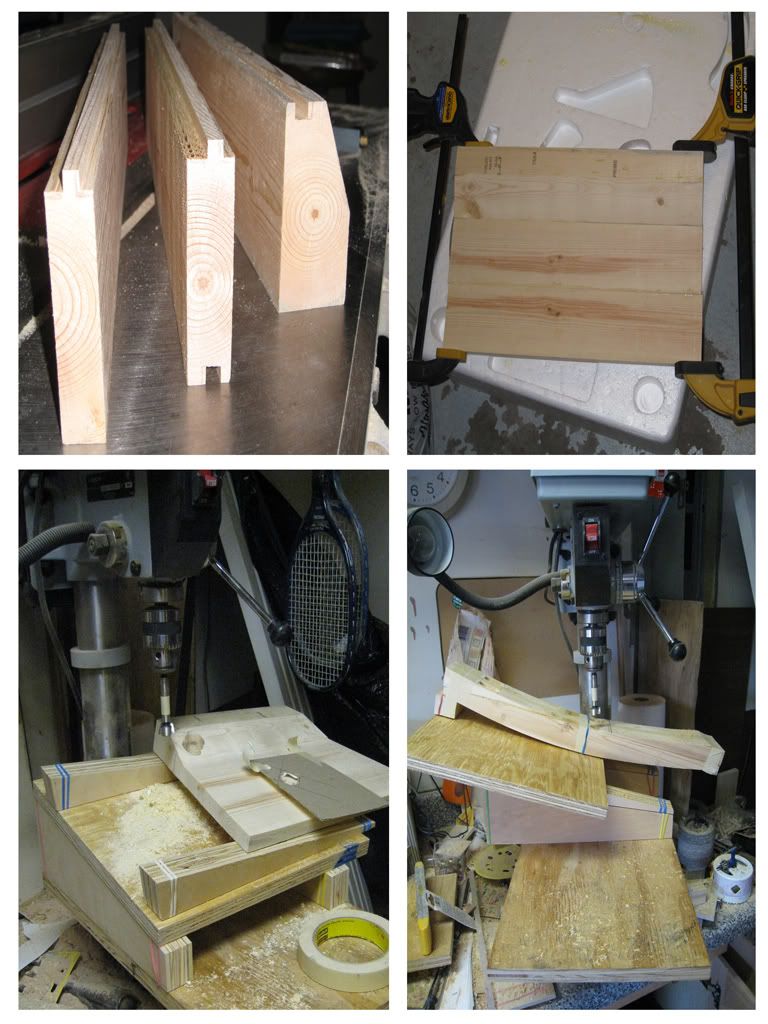 It seemed no tool in my arsenol went unused!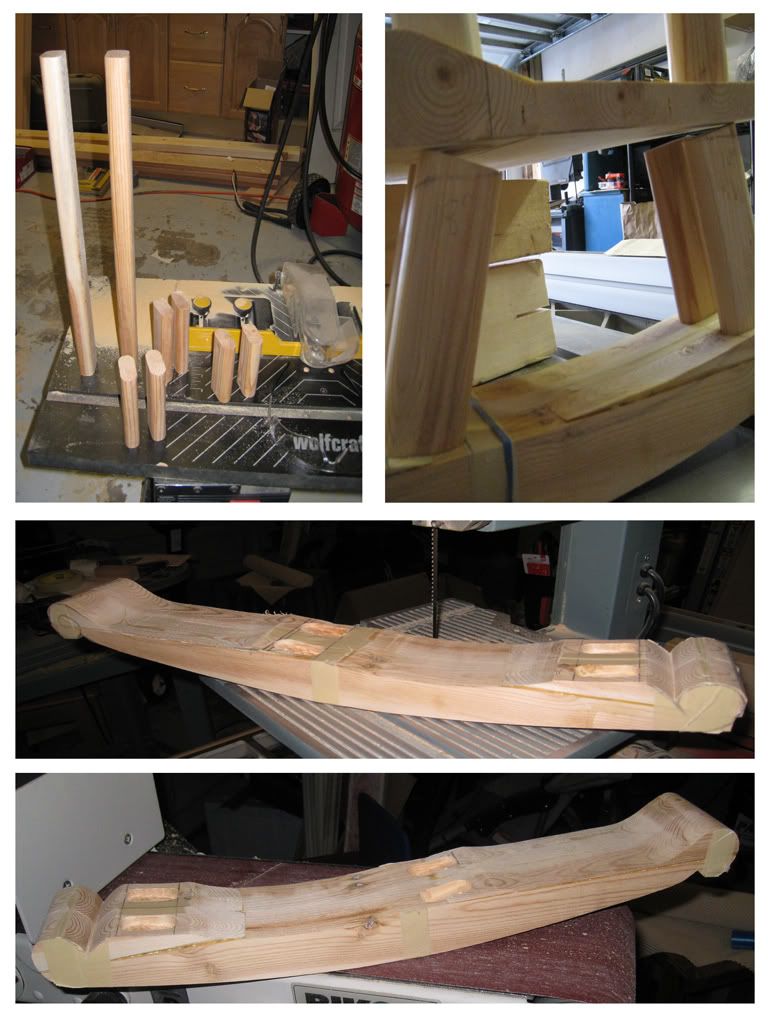 Things are now taking shape and more detail is being added like roughing out scrolling on the rocker bottoms and shaping the armrests.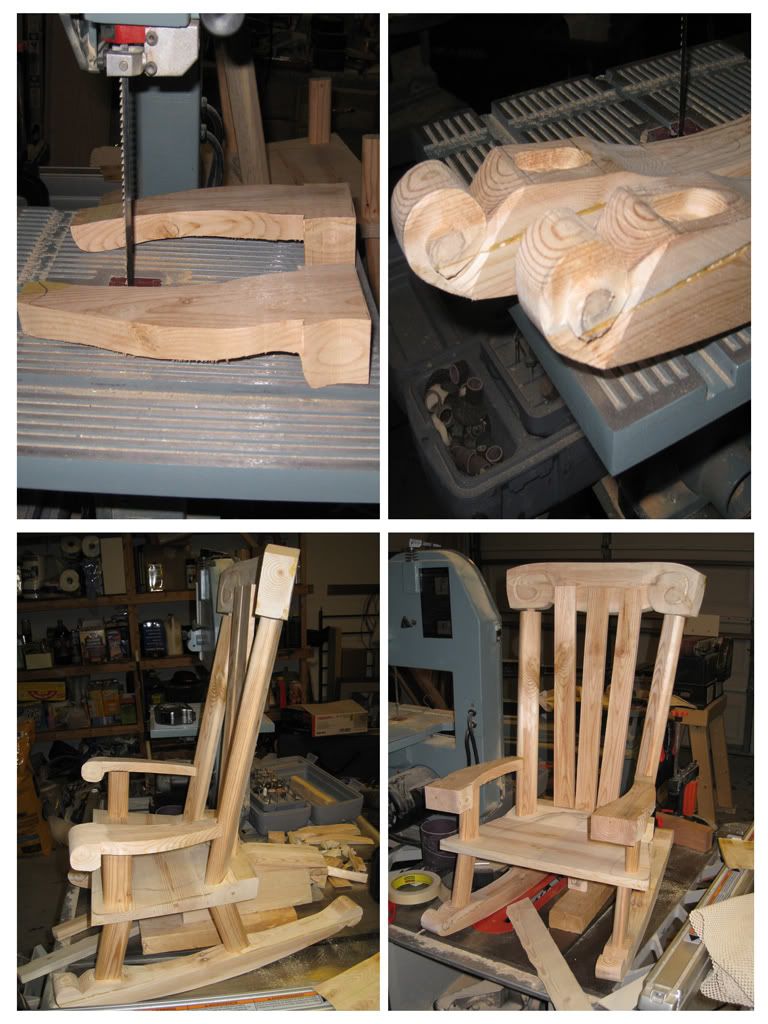 This illustrates the transformation of the seat. I have always admired the dip in a chair seat and the definition it brings to the chair. I outlined the pattern with scotch tape and used a 60 grit hand sander to tear up the wood.

It's fun to compare the progress from one stage to the next. The final product has two coats of minwax rosewood stain with the edges 'worn' away and a semi gloss on top. The seat has one layer of ipswitch pine and three layer of gloss. I used screws to secure the seat to the front legs then wood glue and my air nailer for the rest.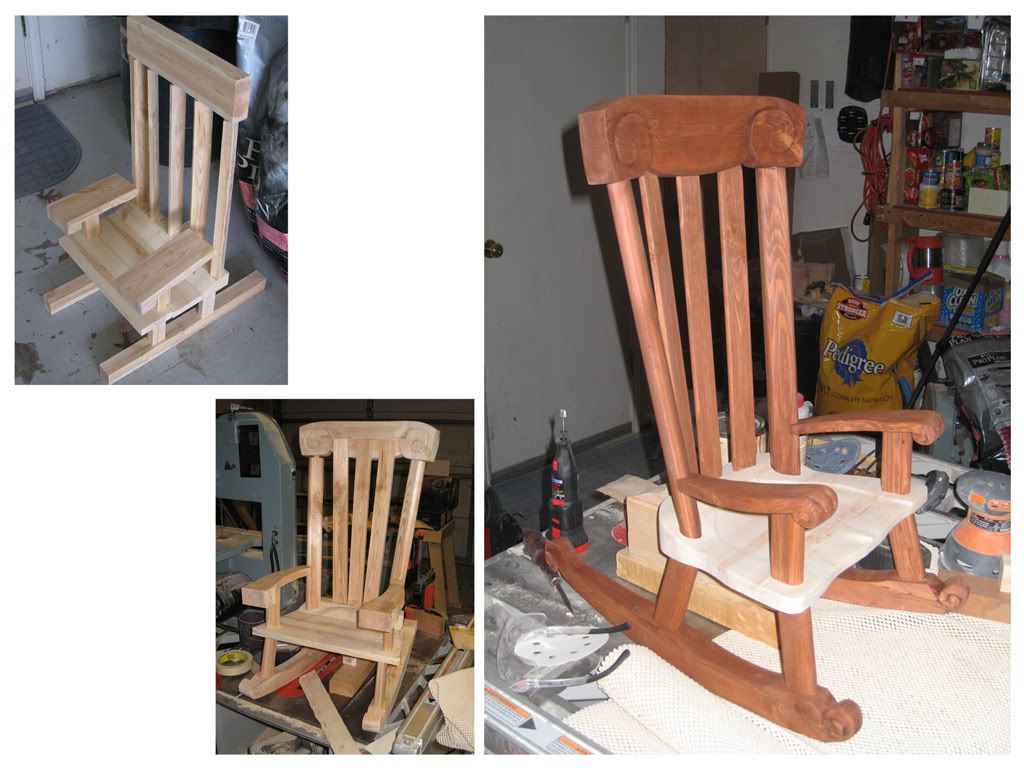 I have never made a chair before let alone a rocking chair! This was a great challenge and the finished product is very rewarding. It seemed that for every hour of actual work there were at least two hours of trying to problem solve on the next step.

For this project…
Favorite big tools: Belt Sander (birthday gift!), Band Saw.
Favorite small tools: Masking Tape and Protractor.
Favorite jigs: 10 degree, 5 degree angled blocks.
Casuality: multispeed dremel finally bit the dust.
Thanks Yous: mi esposa for her patience during all my 'garage time'.
-- Michael, Fort Worth, TX. "I wood if I could!"
---
---
---
---