---
Ok I just have way too much time on my hands, What a great thing! JasonD and Karson posted their versions of the scraper shaves from ShopNotes issue #112 and being the copycat that I am decided that I needed to make some of my own. I used oak for the insert and some mystery wood for the handles, brass 10/32 screws and brass knurled nuts cut down one of my cabinet scarpers to make the blades and danish oil to finish it. I'm very pleased at how they turned out. The chamfer scraper is fantastic for breaking the edge of the wood. the other scrapers are going to work very well with my draw knife, spoke shave and the shave horse I'm building.
Truth be told I am still new to the idea of making tools of this quality. When I was working as a tinnocker if I needed a jig or a special tool I just cobbled something together and usually after it served it's purpose it went into the scrap heap. Now that I'm disabled and on a fixed income material and tools are harder to come by and so I want to build to last and be proud of my work. This is something I learned since joining LumberJocks and looking at all the fine things that are made here.
Patience is a hard thing to learn for me but I've had to try try again and it has been paying off big time.
I have also been working on a 2 stage gizmo for my dust collector a rack and pinion setup to raise and lower my drill press table. When they are done I'll post pictures here.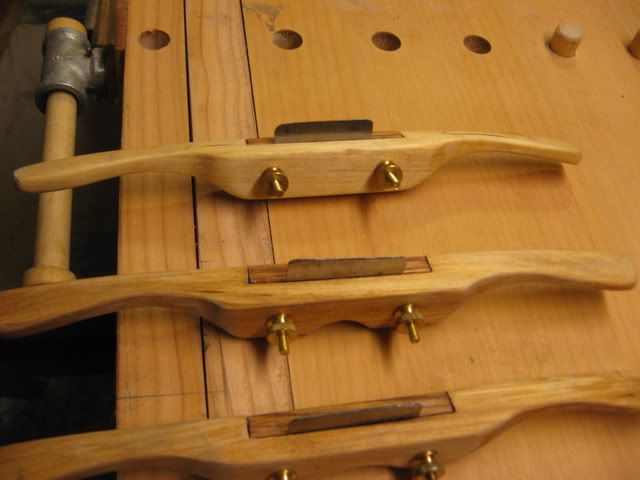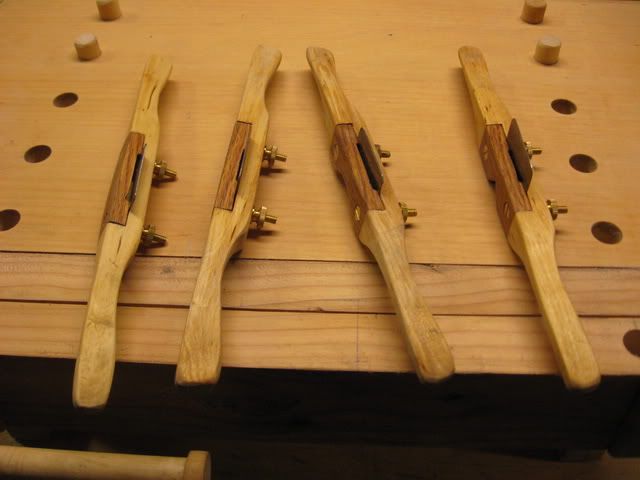 Here's my 2 stage filter for the dust collector so far, I still need to get a gasket and 3 more 4" hose clamps to finish it. I hope it works. I am so tired of having to empty the bag, what a pain in the butski!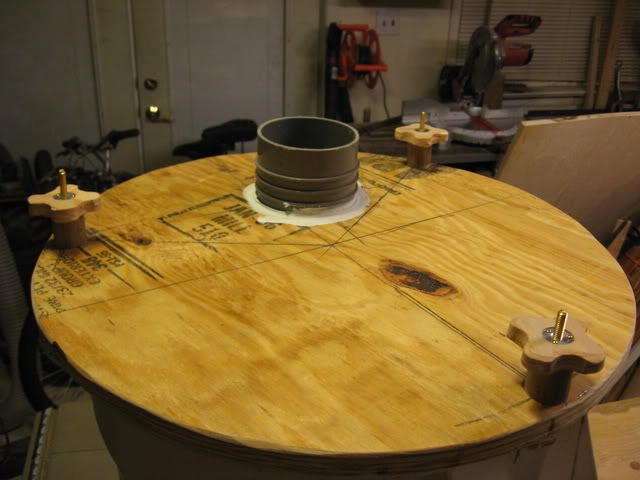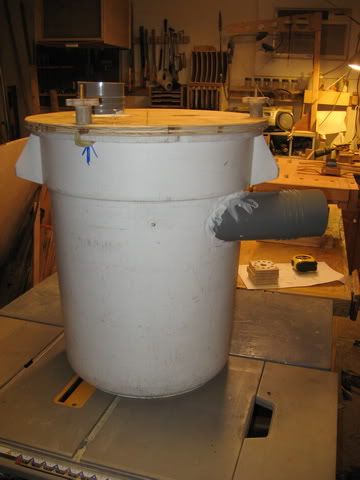 -- Ted, Browns Mills, NJ http://www.twhgrafx.com/blog/ Darn! I cut it 3 times and it's still too short! I get ideas for things that I can make to make things easier for me to make!
---
---
---
---