---
Just completed this playset for my 20 month old son (Benjamin). It's a little big for him, but he'll grow into it. Made completely out of treated pine. Skim planed to remove surface imperfections that are common with treated pine, then all edges rounded over and sanded. Built completely from scratch. Found what I liked from several different playsets and combined them into what I wanted. Stained with a translucent deck stain (Cabot – Pacific Redwood).
Stands 13' tall. Platform height is 5'6" and about 5' square. About 20' long total. Built heavy duty. Platform should hold about 800 pounds, so adults can play as well.
Includes slide, rope ladder, rock wall, deep sandbox, two swings and a glider.
So far, the little guy likes it. :)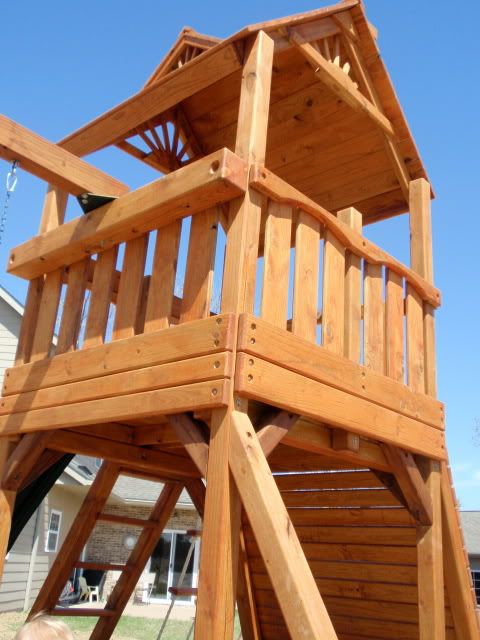 -- Thepps - Freeburg, IL
---
---
---
---