---
A few weeks ago, I saw a really cool miter spline cutting sled in a catalog, and worked out a design based on that sled to make for myself. I blogged about it here, and posted screen shots of my sketchup model


Here is the finished sled…
I stayed with the MDF, and I ended up using 5/8 Baltic birch for my runners. I glued everything together and shot it with a combination of 1" and 1-1/4" brad nails.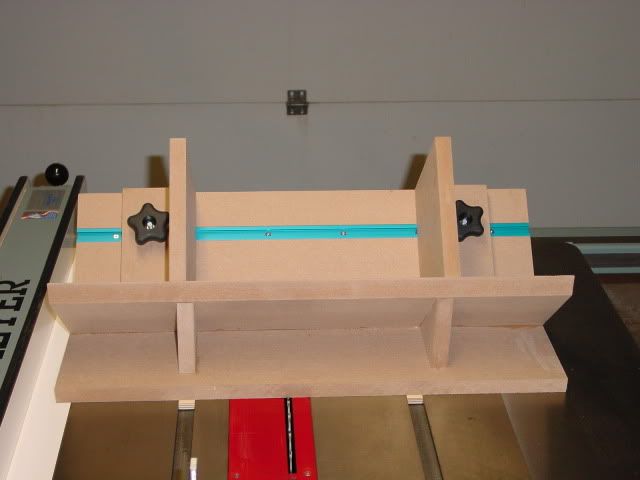 The T Track is from Rockler, and I bought a set of bolts, washers and star knobs on sale at Woodcraft for $4.99
It came out real nice…everything is perfectly aligned for spline kerf cutting. I am going to use an outside saw from my dado set to make a 1/8" kerf at 90 degrees and one at 30 degrees as well. I want to use the saws from my dado set so I get flat bottomed kerfs. The sled in the catalog was priced at over $100.00. I think out of pocket, for the T track and knobs I spent $12.00-$15.00. Even if you add in the glue, brads, and MDF it's still gonna come in at under $40….not bad..I can't wait to try it out!
-- http://www.facebook.com/pages/DSO-Designs/297237806954248
---
---
---
---