---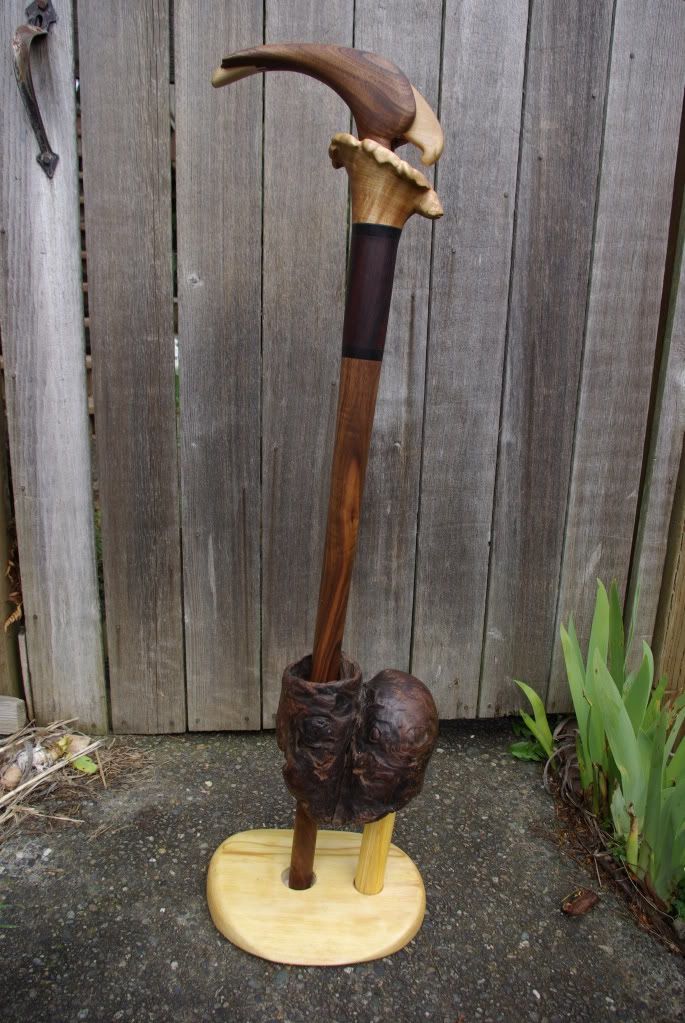 Wasn't planning on working on another big project so soon, but it's been raining a lot lately, soooooo.
Been wanting to make some Eagle canes that don't take so long…...... This is not one of them….........but I started by making the Eagle fairly quickly. That was what I was going for initially. Then I got carried away, because I wasn't really happy with the first fishing eagle cane. I decided to try for something closer to my idea. This ones closer. Still learning.
Think I'll do without the fish from now on and just have the eagle go into a cane shaft. Want to make a few for some Veterans. Good friend of mine volunteers at the local VA hospital and she has some great stories and meets great characters.
Thought I could use some purple heart spacers, and maybe figure a red, white and blue design.
Any blue wood out there? Probably have to dye some holly or maple or something.
Thanks for looking, hope you enjoy…..........................
-- mtnwild (Jack), It's not what you see, it's how you see it.
---
---
---
---