---
This is the second part of my baby furniture project I started here: click me!
The design is from Wood magazine, November 2006 issue.
This piece is also constructed out of Mahogany. I finished it up just in time; the baby is expected to join this world within the next few days!
The stain went on much better this time. I bought some Bartley's gel stain, taking the advice of Marc, the Woodwhisperer, and though I'm anxious to use this on my next project, it was too late to use it for the crib. After a couple different mixes and experiments with color, I just couldn't duplicate the deep red tone of the dresser (that I finished with polyshades), so I had to give up the idea of a better, easier finish and just use the "Bombay Mahogany" polyshades after all. However, I threw out the directions and thinned it with mineral spirits, wiping on just a light coat with 3 applications. It brought out the color without all the streaking that the dresser has. It was still a pain in the hoo-hah, but atleast it's over with! Wipe on poly finished it up.
I would have to say the biggest pain in the butt of the whole project was bolting it together! I didn't realize until it was too late that my channels for the bolts and cross dowels were just ever so slightly off center, so actually bolting this thing together was a process I'm not anxious to repeat.
Also, the slats were quite a hassle. Thankfully, i had worked with the wood on the dresser, so I was aware of the natural stress some of the wood was under. I could literally see it relaxing and warping as I ran it through the table saw. As a matter of fact, it almost caused my first kickback. Luckily I was holding the wood pretty firm, so I didn't have any mahogany missiles. Anyway, I purposely cut all the slats over sized and let them relax and warp, then re-jointed and re-planed them, let them warp again (less this time) and then finally jointed, planed and cut them to size. So far there have been no more twists or warpage, so I think it worked.
It was fun, but I think I'm going to take a step back and make some small boxes and shelves. Big furniture takes alot of work and the reward is great, but it's very stressful at times, so a nice couple of small projects should get me motivated to take on the new modular office desk I hope to build soon.
Anyway, enjoy the pics. I took photos before I stained it so you could see the natural color of the mahogany. It's a real beautiful wood in it's natural color. I think I'm going to make a mahogany jewelry box out of some scraps and just put on a seal coat to see how the color changes naturally.
David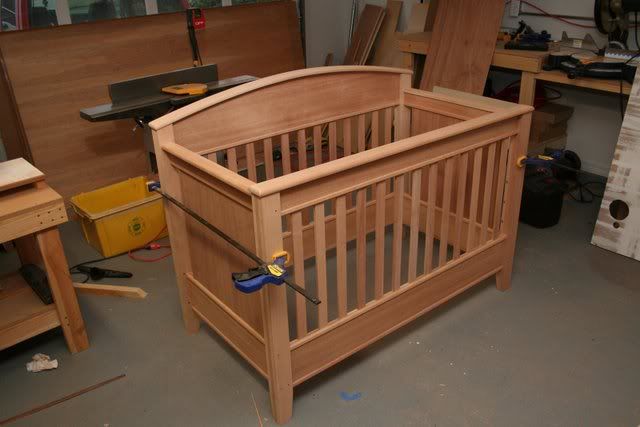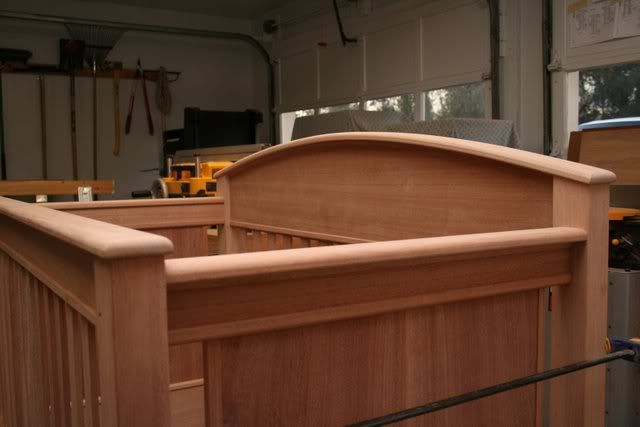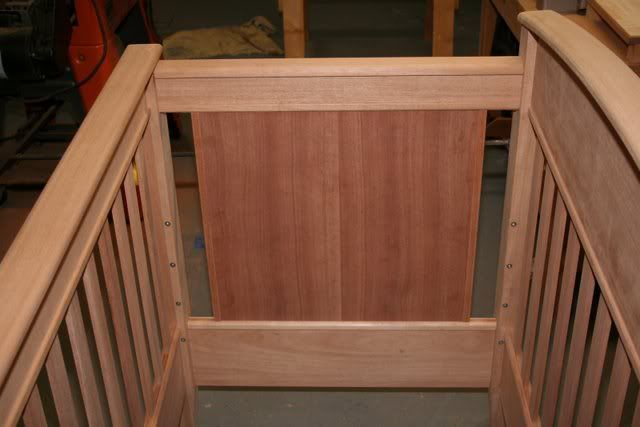 -- David, Lakeland, FL - GO BOLTS!!!
---
---
---
---