---
Our church pastor asked me if I could build him an open pulpit because he wants to be seen instead of hidden by the traditional boxy pulpit. After some research I came across this one design that he and the trustees like.
The arcs of the circular top and bottom are not concentric which makes the middle part wider than the ends. The tops and bottoms are made of 1" thick red oak with an 1" spacer in between the two tops. The two legs are 1 1/2" thick. Since the pulpit will be moved regularly so the joinery must be strong enough for the task. I decided to go with the tenon and mortise joints for both top and bottom. The top is angled 15 degree up from back to front and about 4 degree from side to the middle. The cutting of the top tenon was somewhat complicated which involved compound angle cuts.
After the initial 15 degree cut, the following sequence of pictures show how I cut the top tenon for each leg. The blade is set at 4 degree from vertical throughout all the cuts.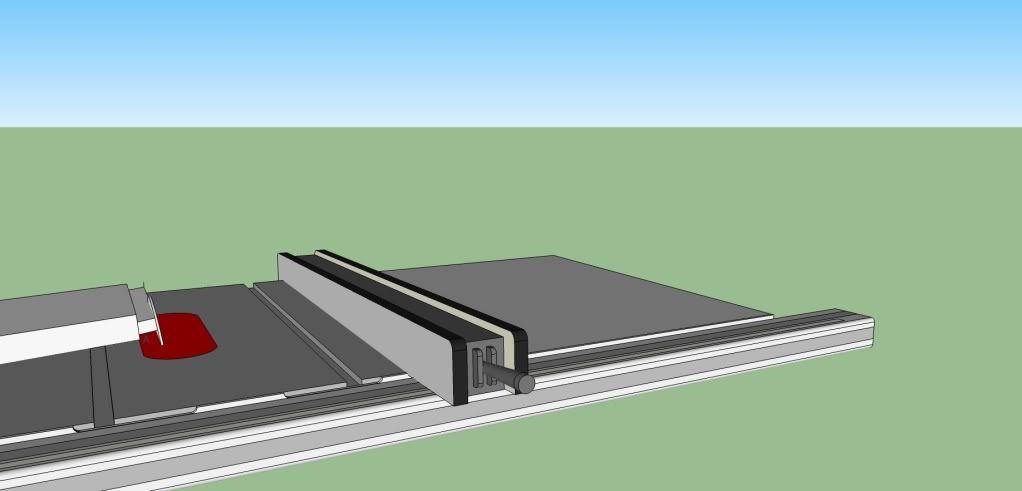 This is the final outcome of the cuts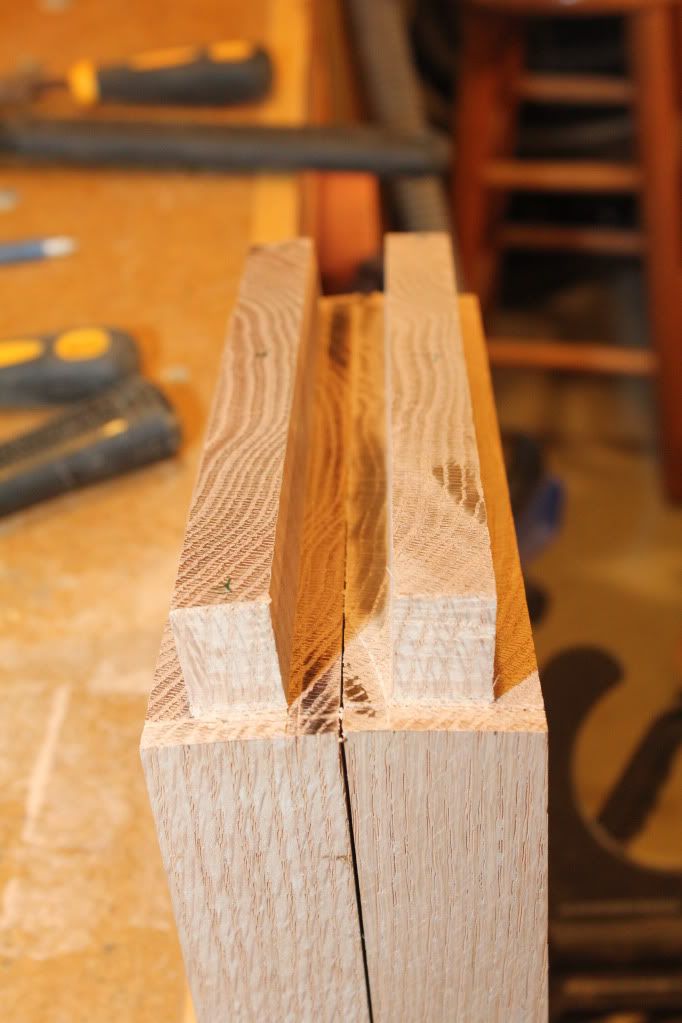 In order to hide the microphone wire and to allow the cable to be replaced in the future I cut a channel in the back of one of the legs and used a 1/4" strip to cover the channel (see picture #5).
Finish is 3 coats of waterbased stain and 3 coats of Polycrylic semi-gloss clear coats.
Thanks for looking.
-- Simon, Danville, IL
---
---
---
---