---
I have always wanted to build a cross cut sled for my table saw, but I always thought it was a pain to get it properly aligned to the blade…that is until recently when my buddy Cessna Pilot Barry posted a great how to blog on how to build a crosscut sled. It was everything I like in a jig/shop fixture. Simple, not fancy, but accurate and useful..and you didn't have to invest a ton of money or time to make it. I followed his instructions and ended up with this..

It's made of 3/4" MDF for the floor, with hard maple for the back fence and Spanish cedar for the front fence. the runners are made out of 5/8 Baltic Birch.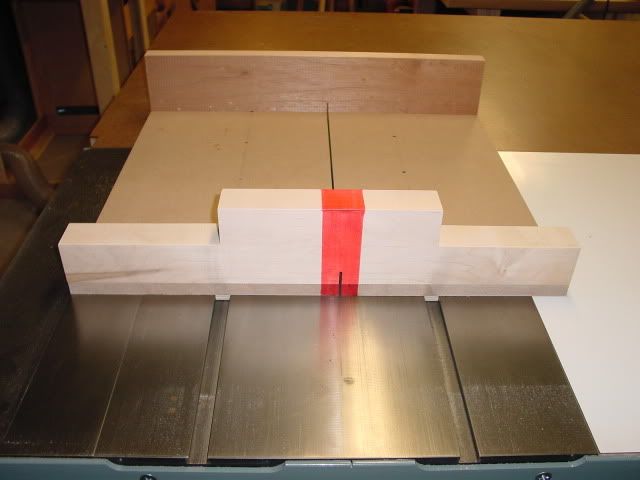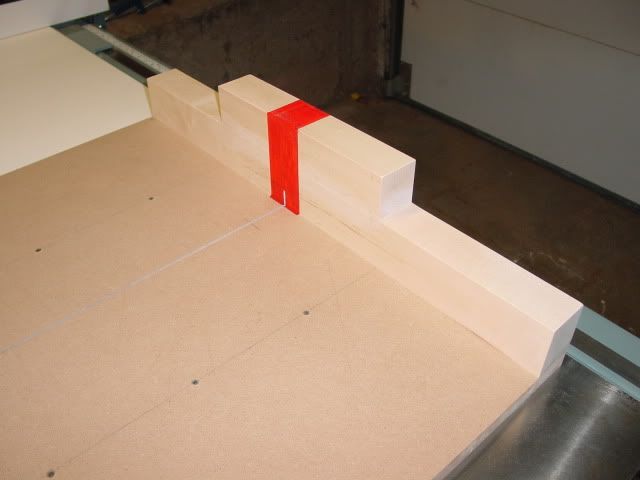 It was really easy to make. Everything except the maple was scrap..I didn't have anything 8/4 long enough so I bought a piece out of the scrap bin at my hardwood dealer. I was going to make the runners from rift sawn oak, but I read a FWW blog about building a sled and the author suggested using Baltic Birch for stability and I thought it made allot of sense. I cut the runners following Barry's suggestions, sneaking up on the final width a bump at a time. I did find that they went from snug to a tiny bit loose after a while once mounted to the floor, and slid back and forth on the saw a few hundred times!. It was real easy following Barry's method to square up the fence to the blade..worked perfectly. After I completed the sled, I measured the side to side movement with my caliper. My calipers smallest graduation is 1/64". The indicator moved less than a quarter of 1/64".....so that would be less than 1/256" side to side movement?...Not bad I think!. There is more slop in the miter gauge that came with my saw, and that is pretty tight. After a good waxing it slides like silk through the saw.
I also had to route some grooves in my outfeed table so I could use the sled. That was pretty straightforward, until I realized I had sunk screws in the plywood top, and then covered it up with hardboard! I had to set my router depth to leave a skin of hardboard then cut it out with a sharp chisel, to make sure I wasn't going to slam a screw..that would have been ugly!
So, I am thrilled with my new sled. I think I will add some custom accessories to it like hold downs for small parts. That is one of the main reasons I built this sled. I have a really nice cross cutting setup, with a Kreg stop fence. ....but it's a little limited when working with small parts, or anything over 16" wide.
So I recommend anyone procrastinating about building a cross cut sled…go to the blog….build it!
-- http://www.facebook.com/pages/DSO-Designs/297237806954248
---
---
---
---