---
This week I managed to finish the Sewing Box for my wife Ines. Fortunately I was able to overcome the hardware issue I had with the one built for my daughter´s birthday.
I replace the rivets of the pivot arms, with a kind of screw and nut used to bind pages.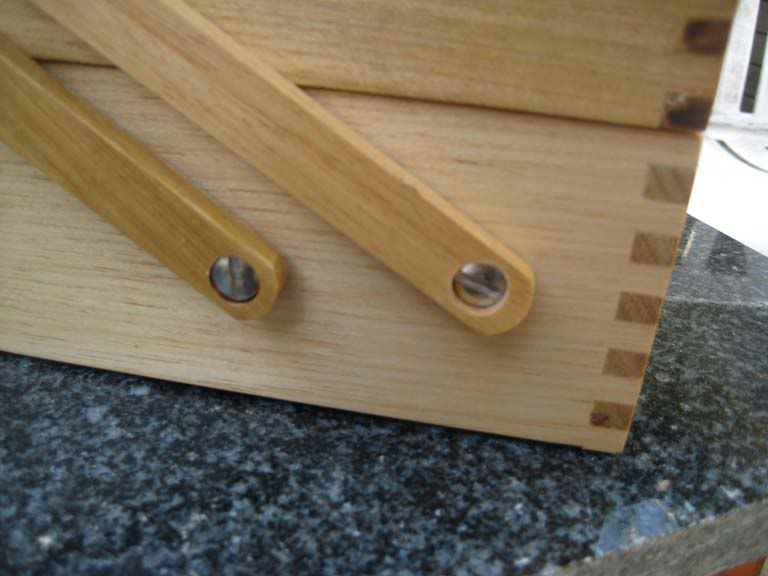 Indeed the lids are different. She participated in the lid design and opening. One of the lids with hinges, opens backwards. While the other one opens freely, and can be taken apart. (Yes , this time the box is square)
Ines made pin holders for both lids, as seen in photo 5.
A couple of months ago I made the inlays as a practice, not knowing what to do with them.
Fortunately I almost used all of them in this sewing box.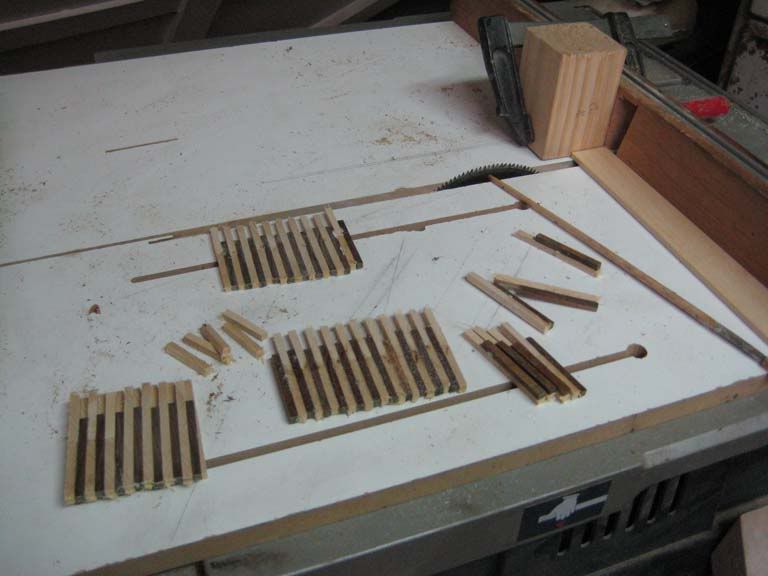 The checkerboard is not perfect,. I learned that is best to apply scotch tape to the back of the small pieces before gluing. That will prevent sliding during gluing.
Boxes are made with flooring scrap, and the lids and handle are bolivian cedar . Finished with buffed sealer.
Thanks for passing by.
-- Back home. Fernando
---
---
---
---