---
My wife and I moved into a new house a few months ago and with it came a 2,000 square foot detached shop with 12' ceilings. What a dream shop! I constructed this table saw outfeed table which will also double as an assembly table. I used six leveling feet to offset the sloping floor and support the heavy cabinet.
The top is about 4' x 8' and it's a torsion box based off of Marc Spagnuolo's design. It is dead flat and should always remain flat. It's basically a 1/2" mdf sandwich.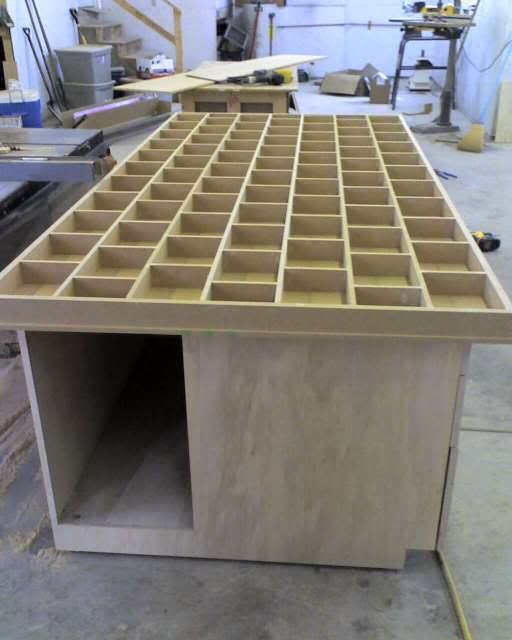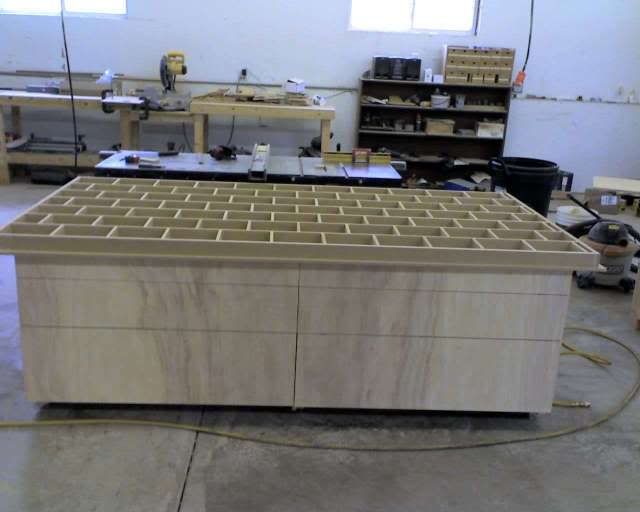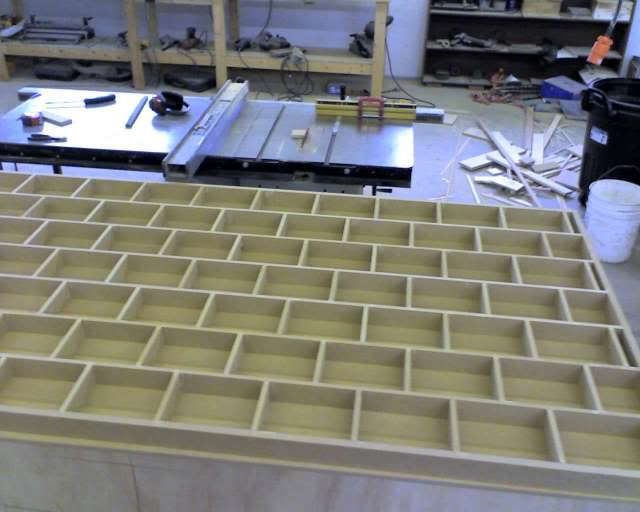 A 1/2" mdf sheet covers the grid and over that is a replaceable 1/ 8" hardboard.
All of the drawers have full extension slides.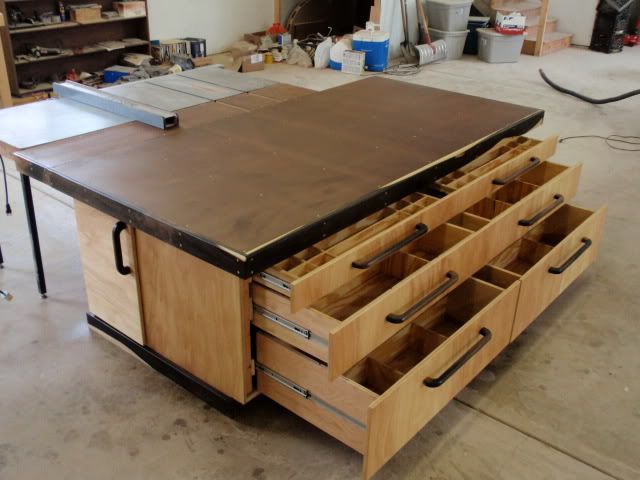 I also built a 12" 'bridge' to extend from the saw to the table. This way I didn't have to cut miter slots into the main top and it extends the width of the table. The bridge also allows me to fine tune any height adjustment I may need from the saw to the table. The outfeed table is just slightly lower that the saw. The bridge is removable and just sits on a cleat on the side of the table and a piece of angle iron on the saw. The bridge is also a torsion box.
The entire cabinet is made out of 3/4" birch ply with tulip poplar for trim and handles.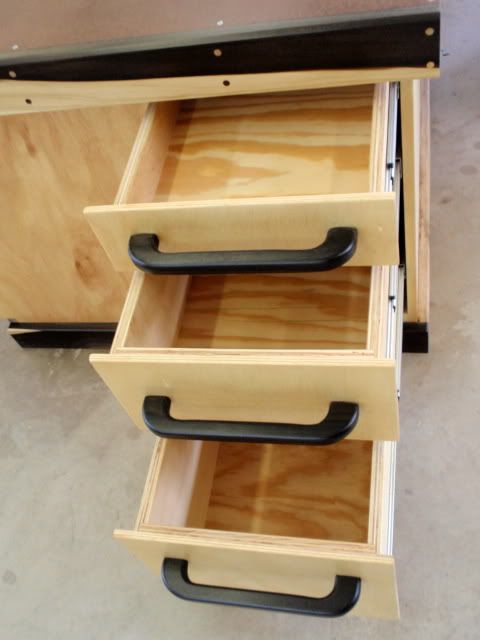 I have moved all of my tools into the cabinet and everything is now organized and dust free.
The table is a joy to use. Just knowing that it is flat and level makes all the difference. All I have to do now is build a similar cabinet for the left side of the saw.
-- Thepps - Freeburg, IL
---
---
---
---