---
I made a name plaque for my neighbor. The wood is African Teak (Afrormosia).
The wood was a salvaged cut-off that was severely twisted. I used hand planes to create a flat reference face: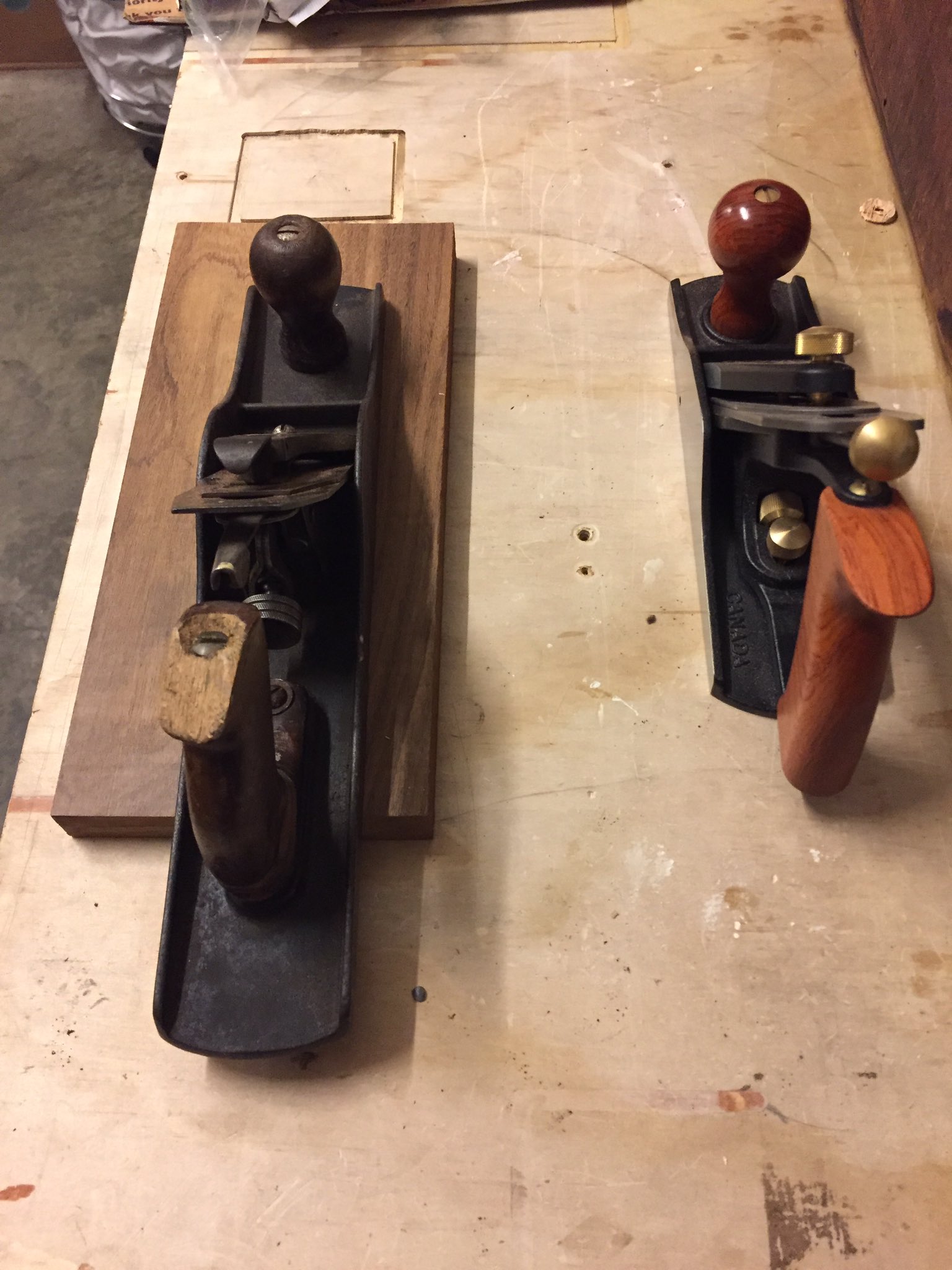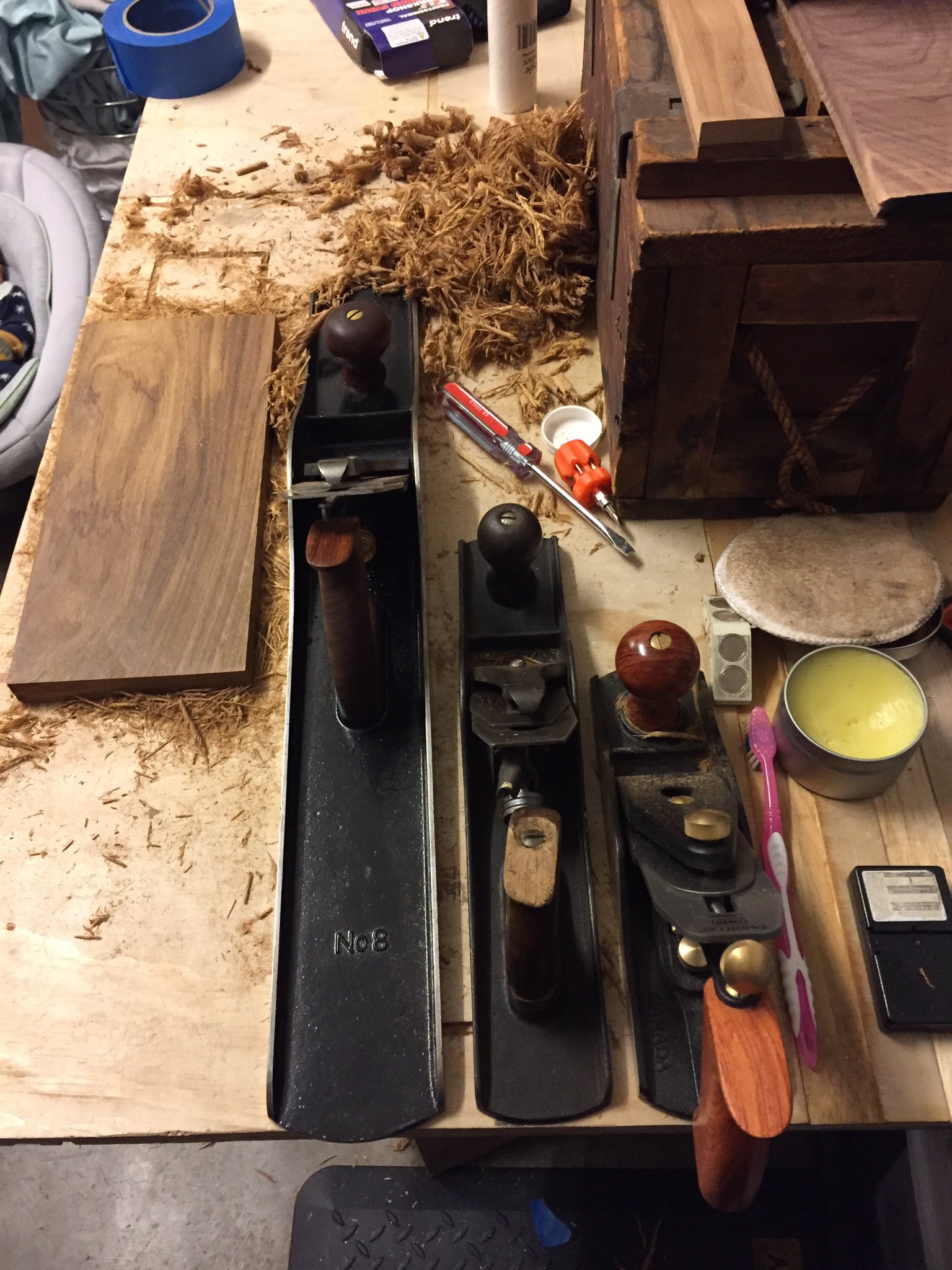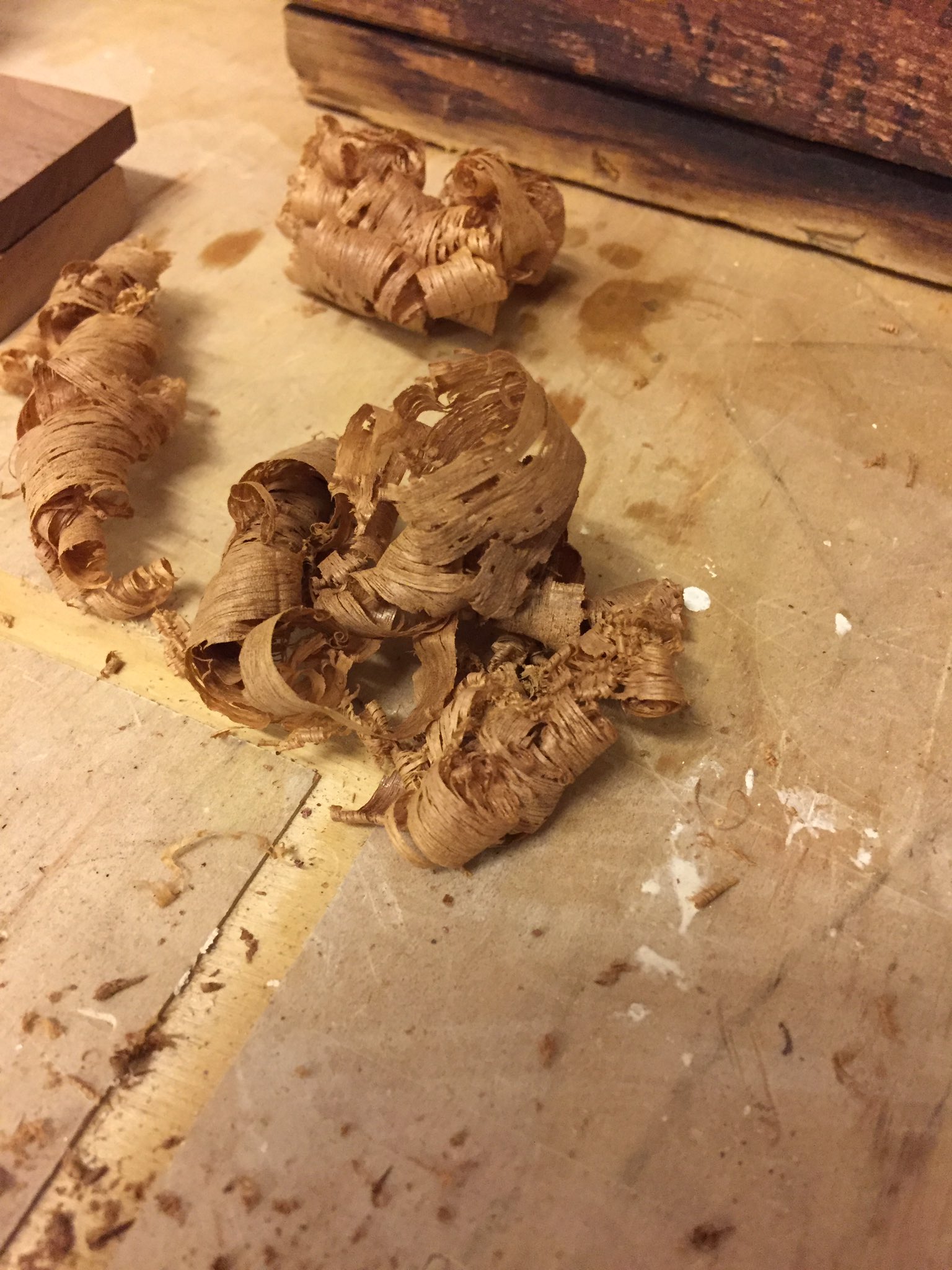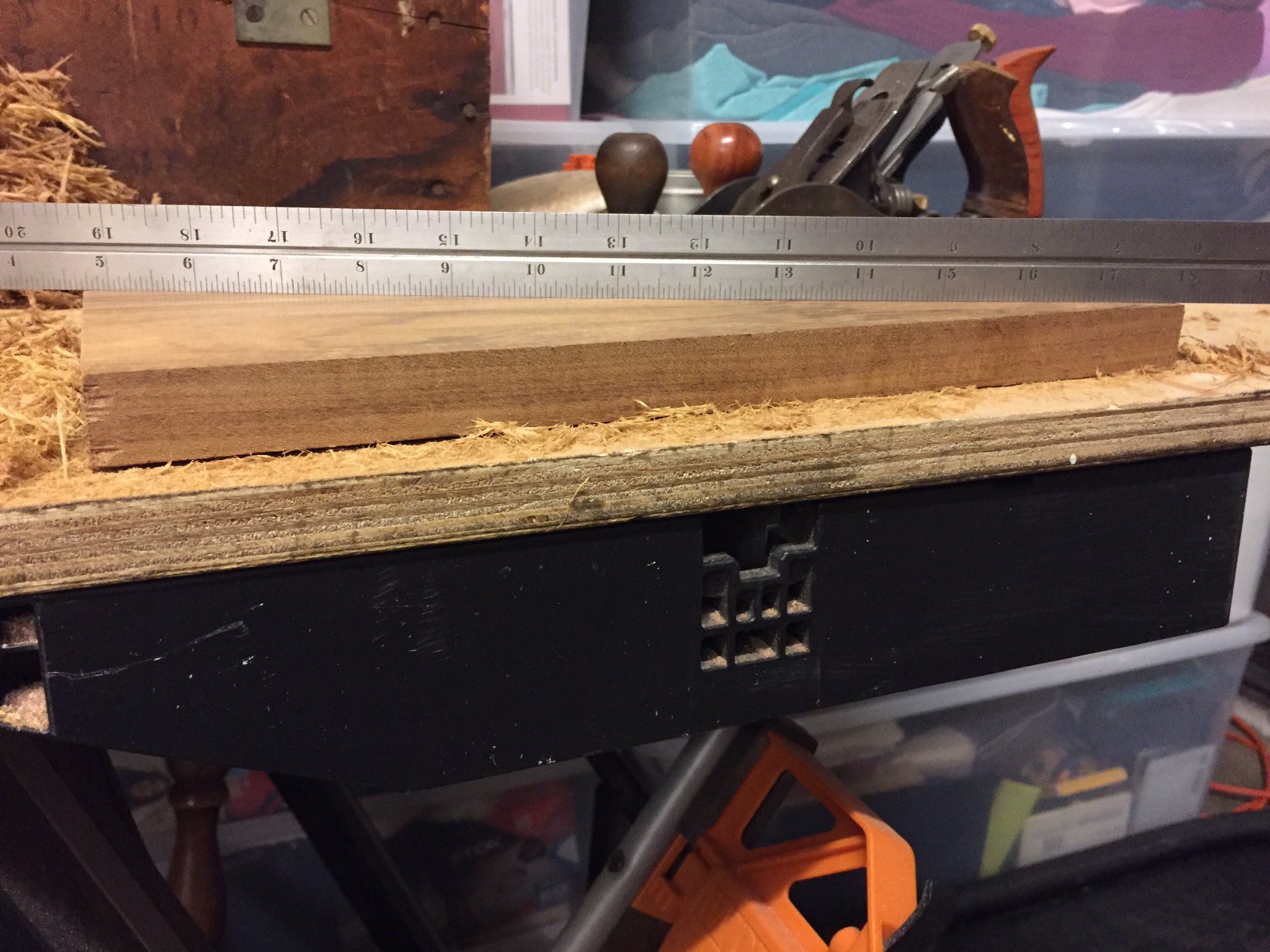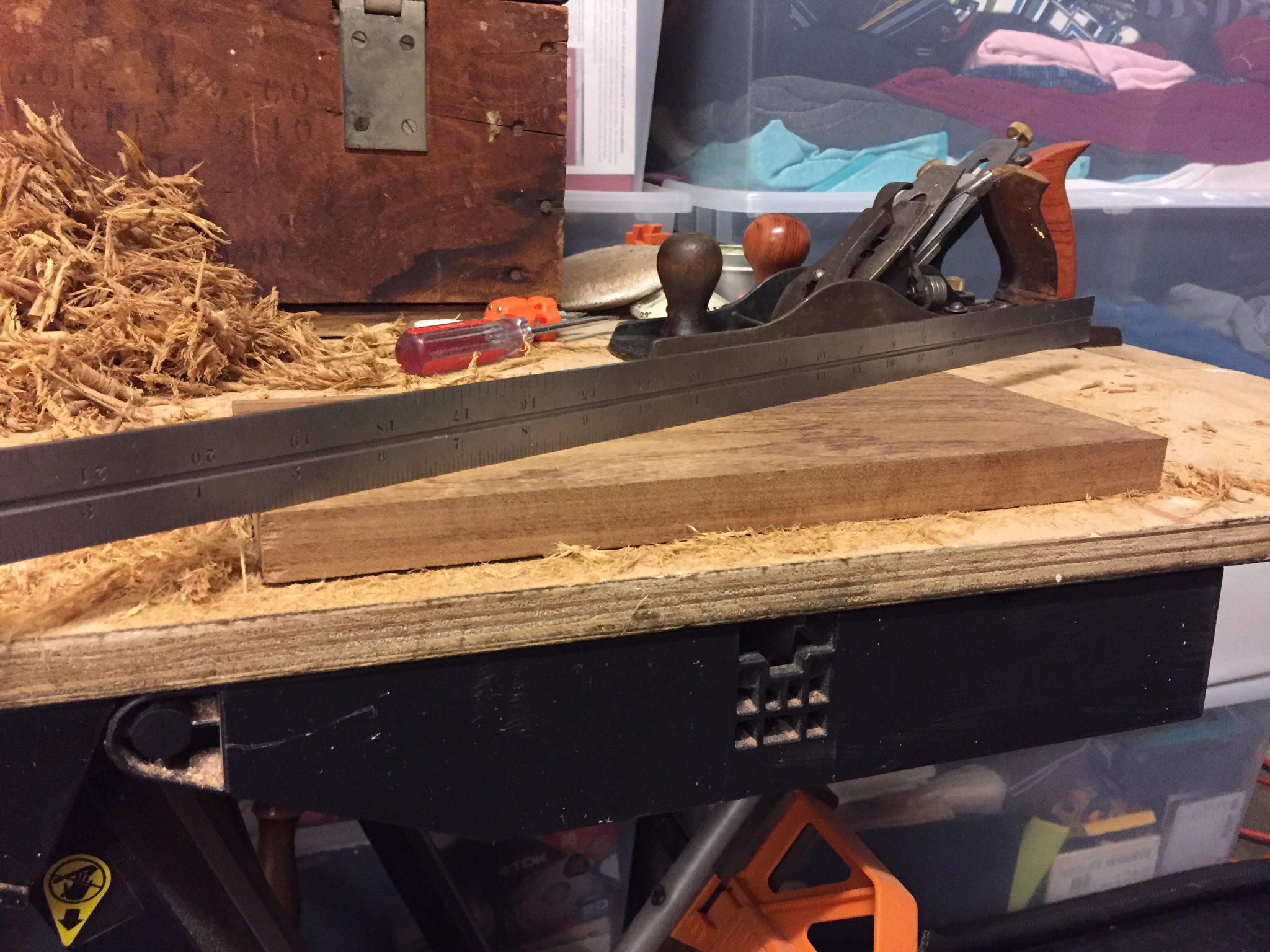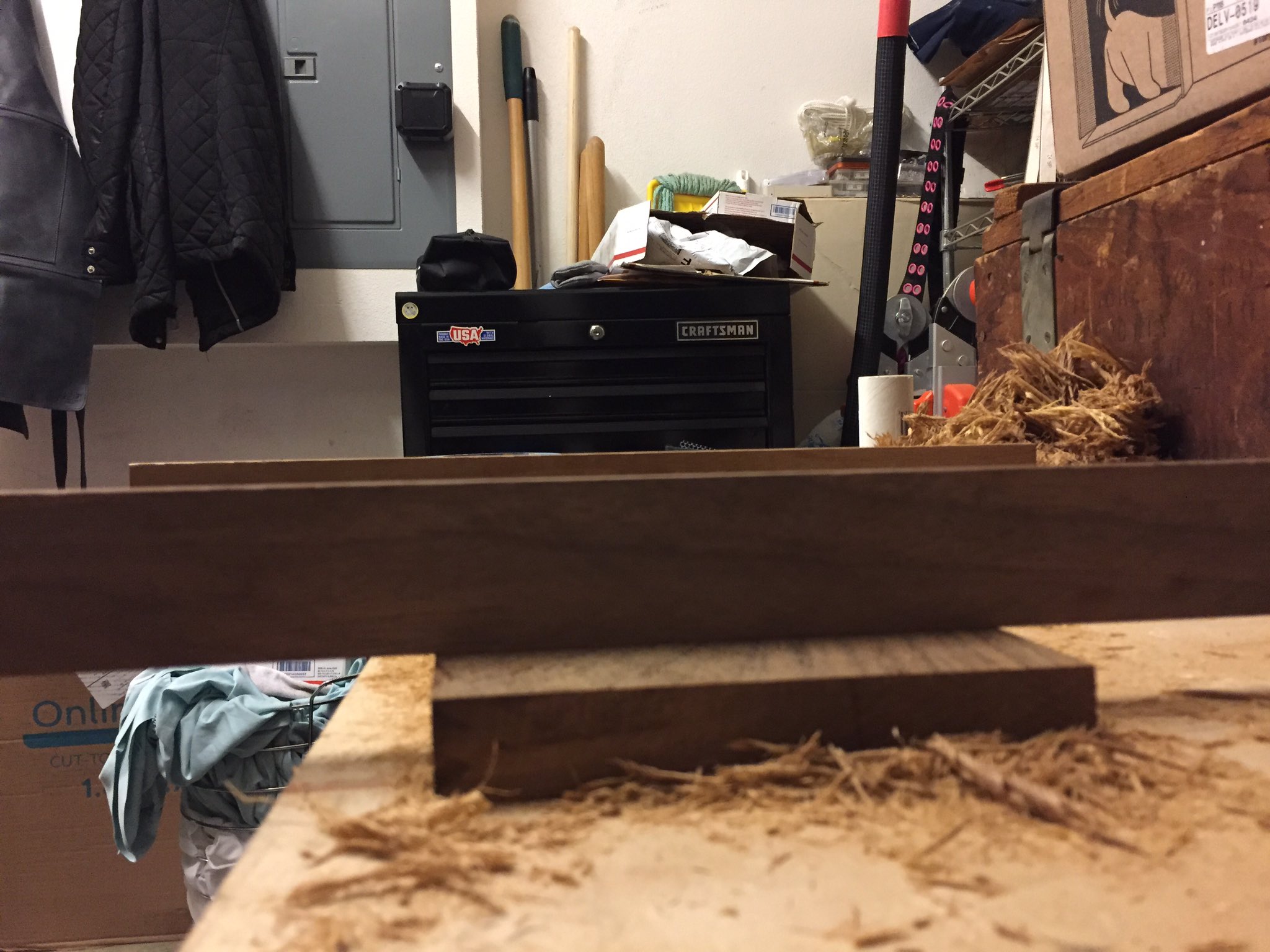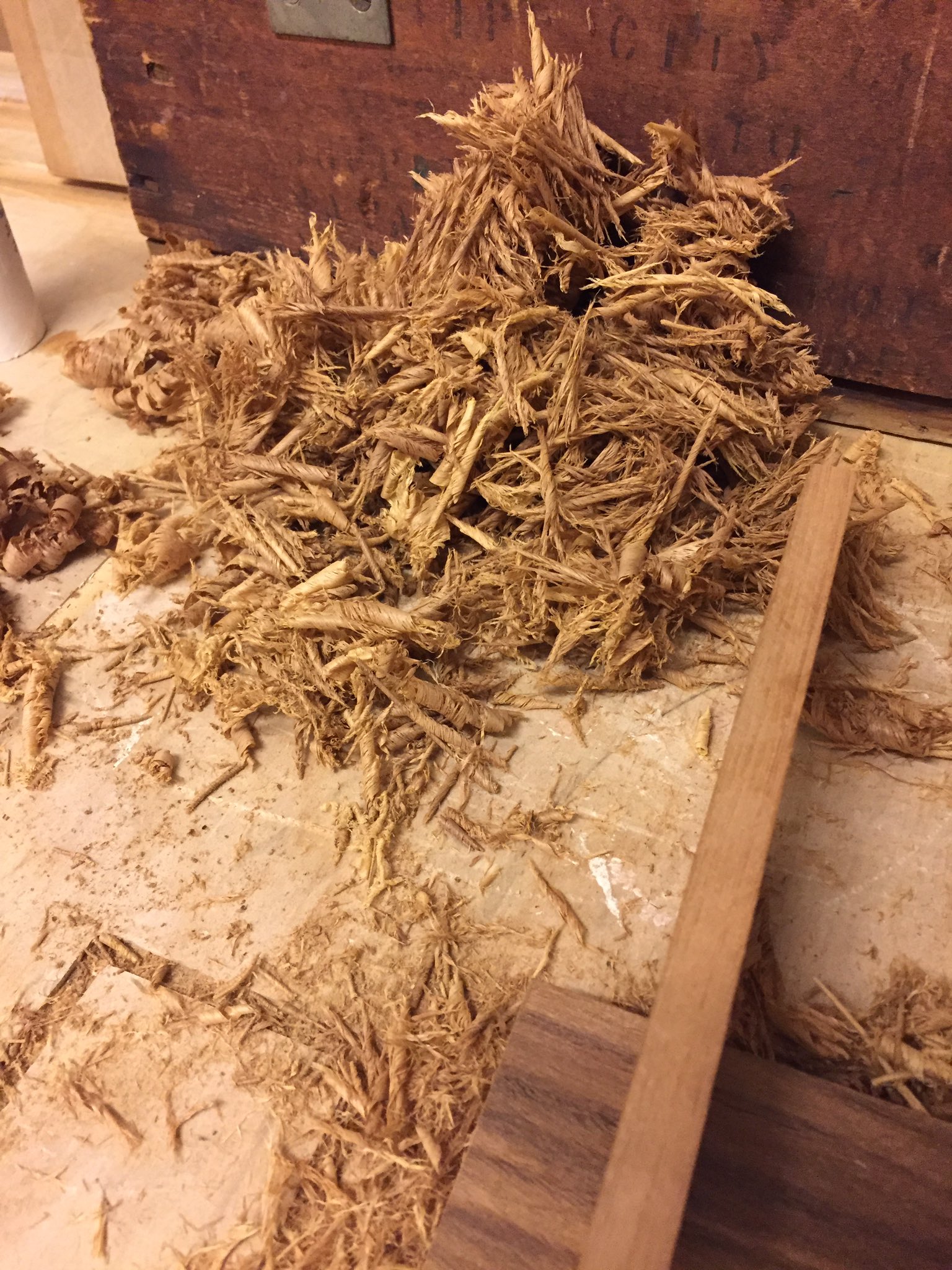 It is flat, but not smooth. Time to get it smooth.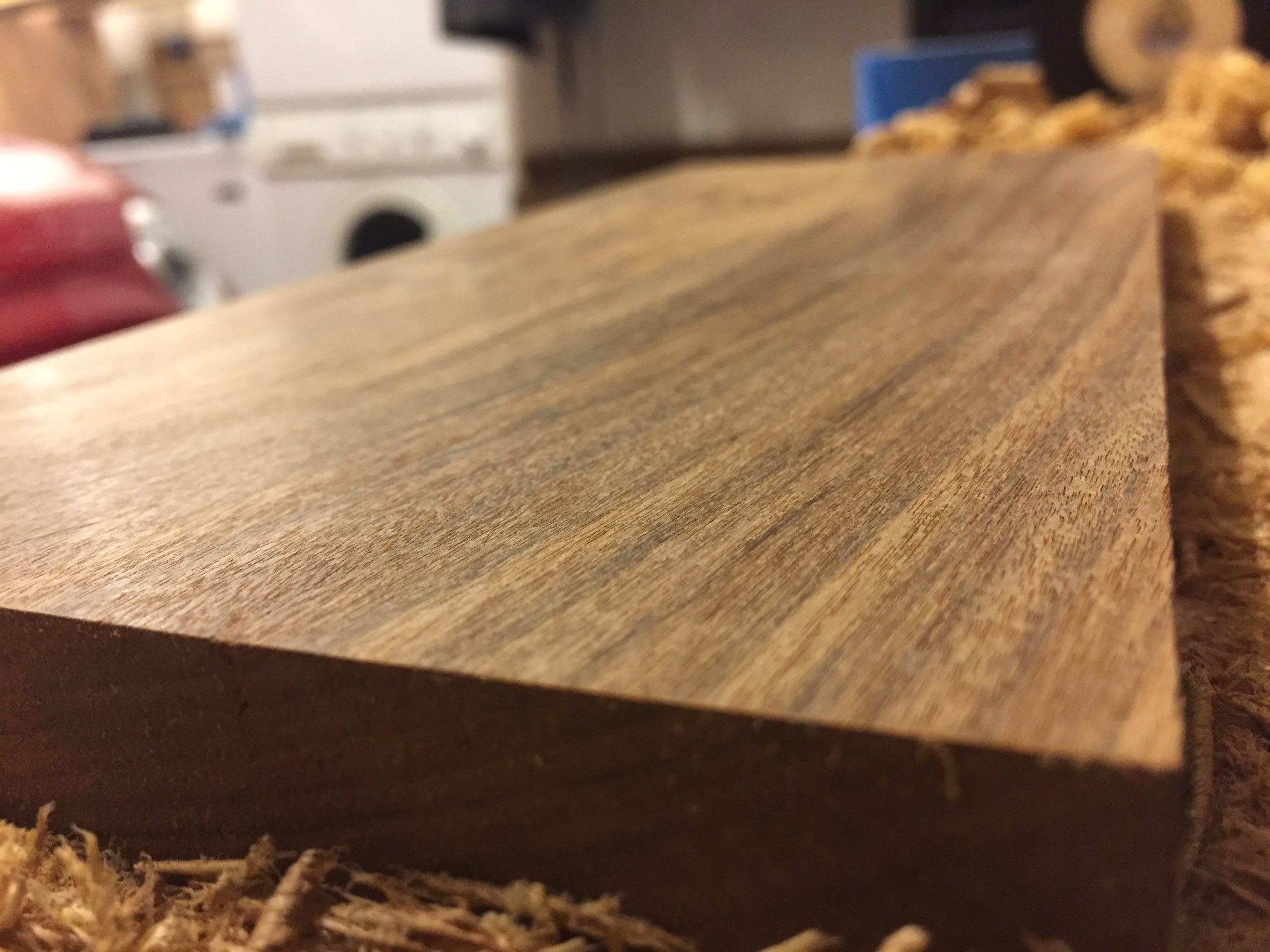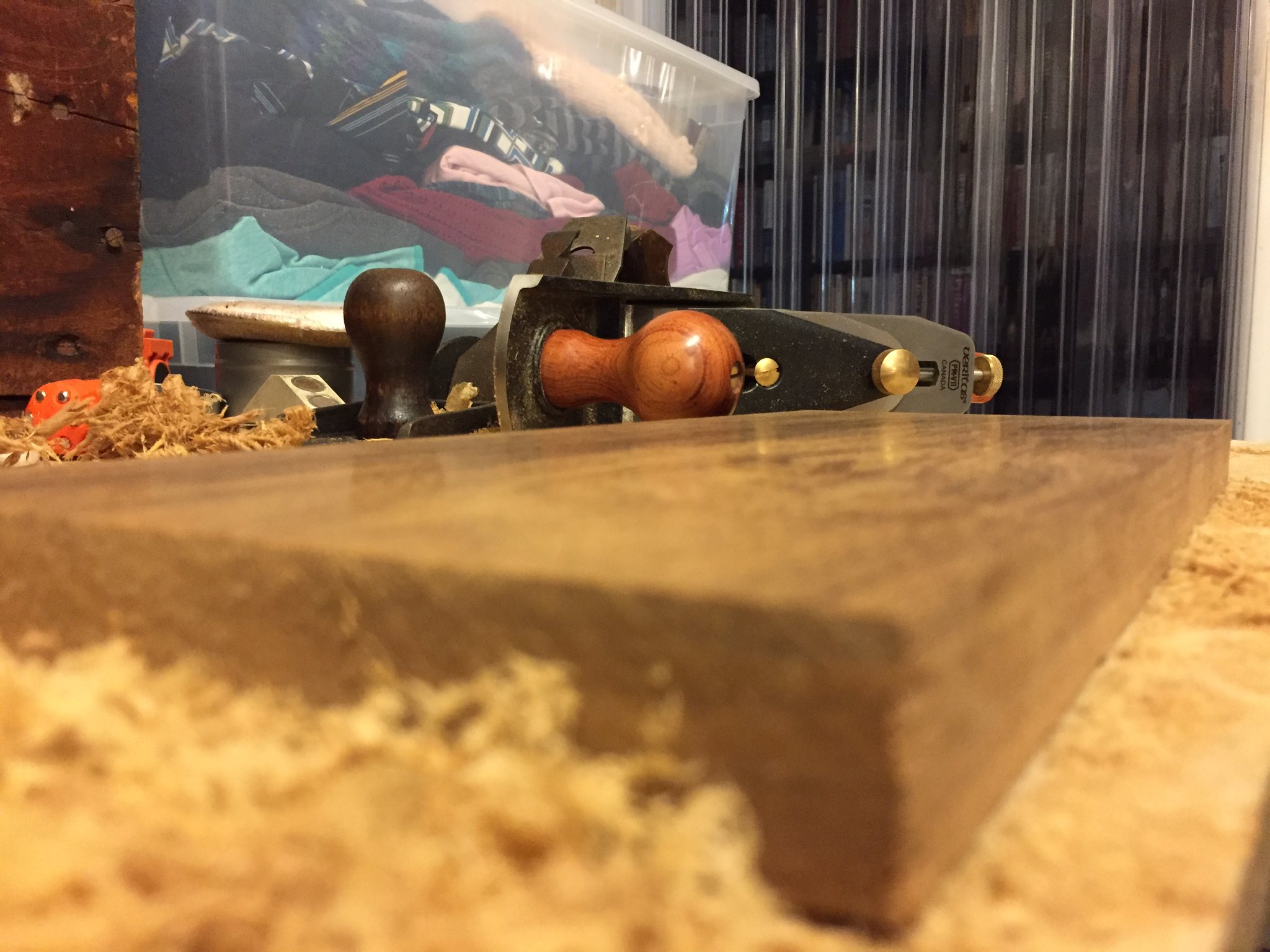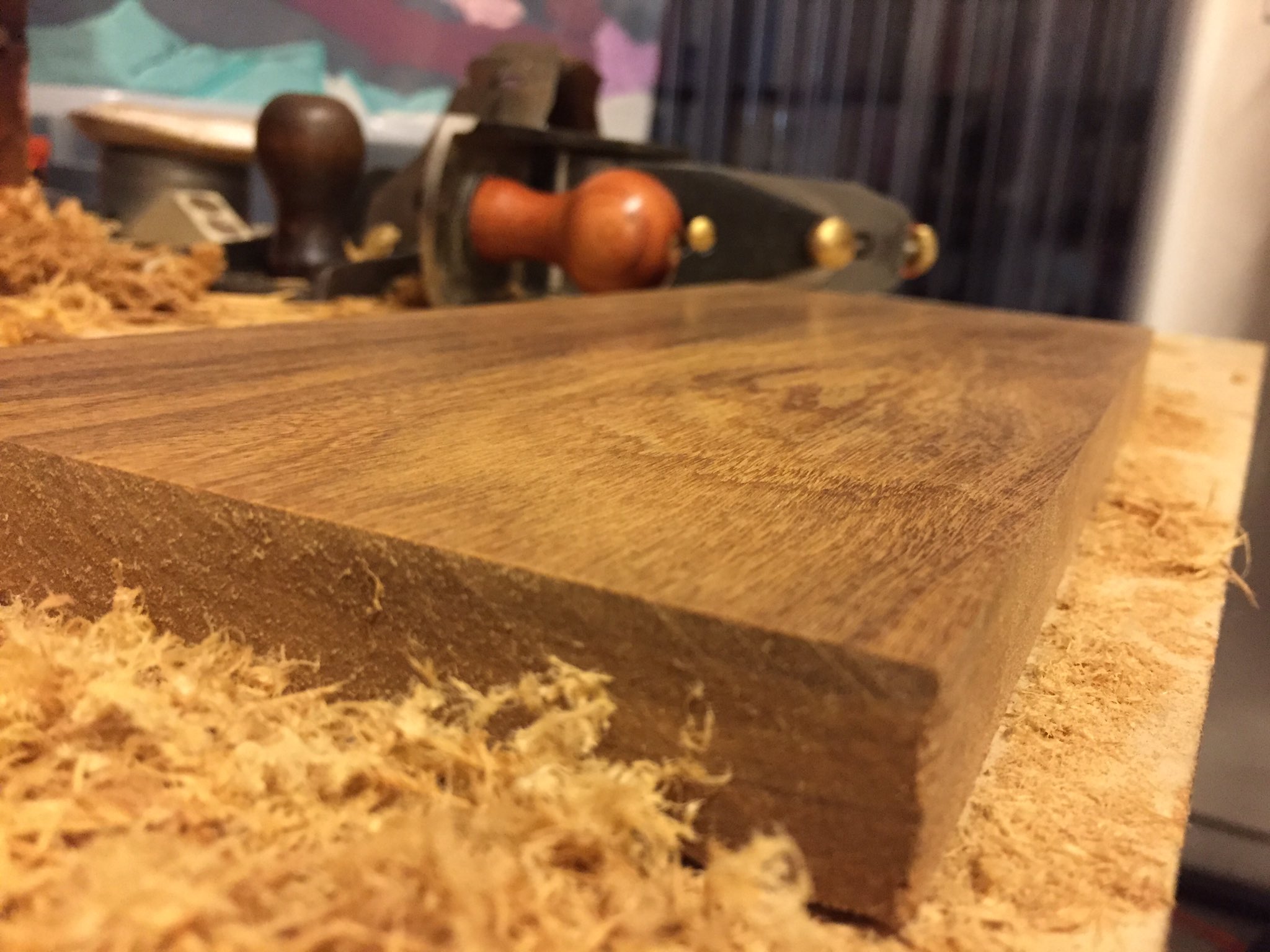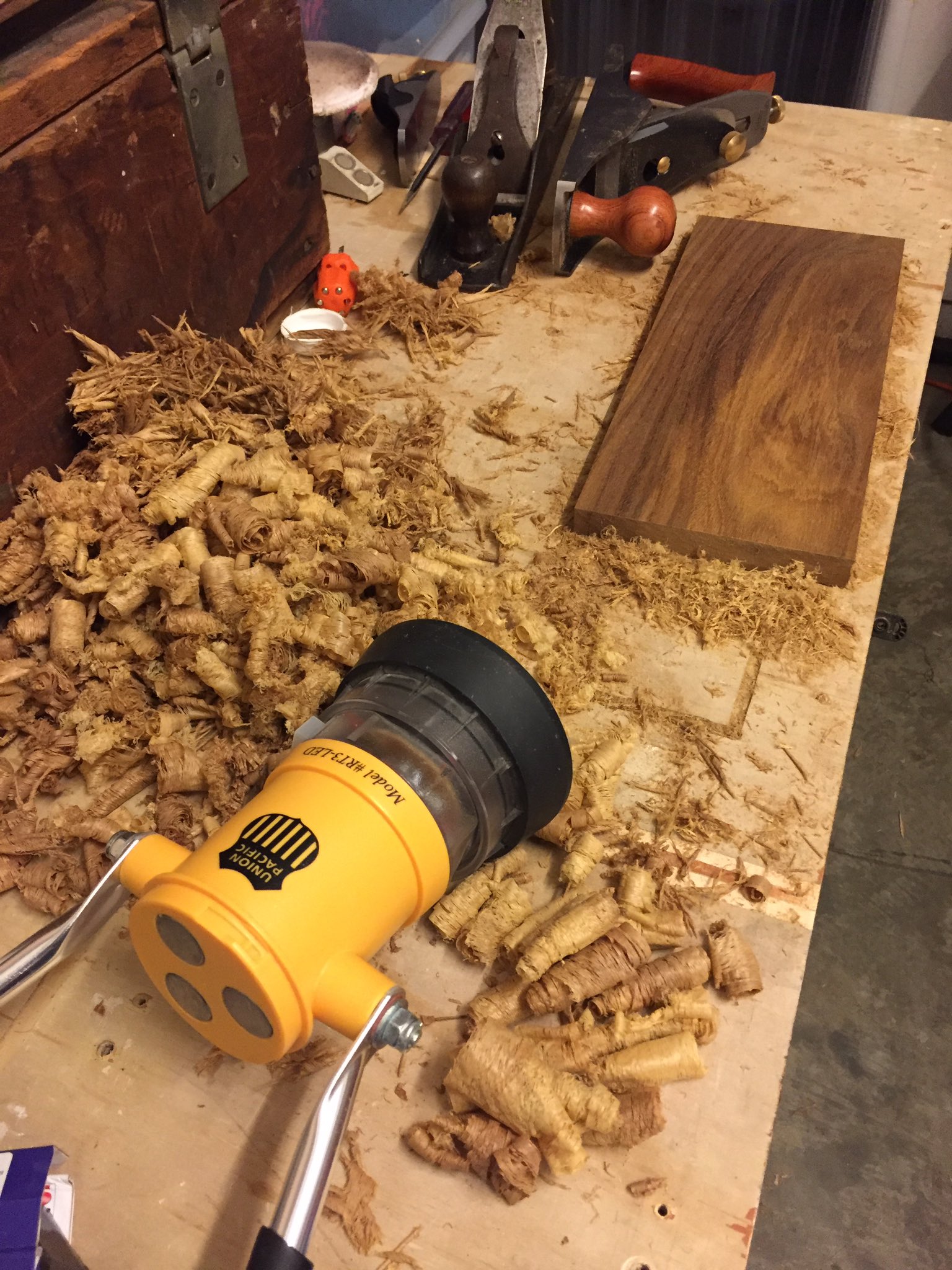 This is how I kept the wood still during planing: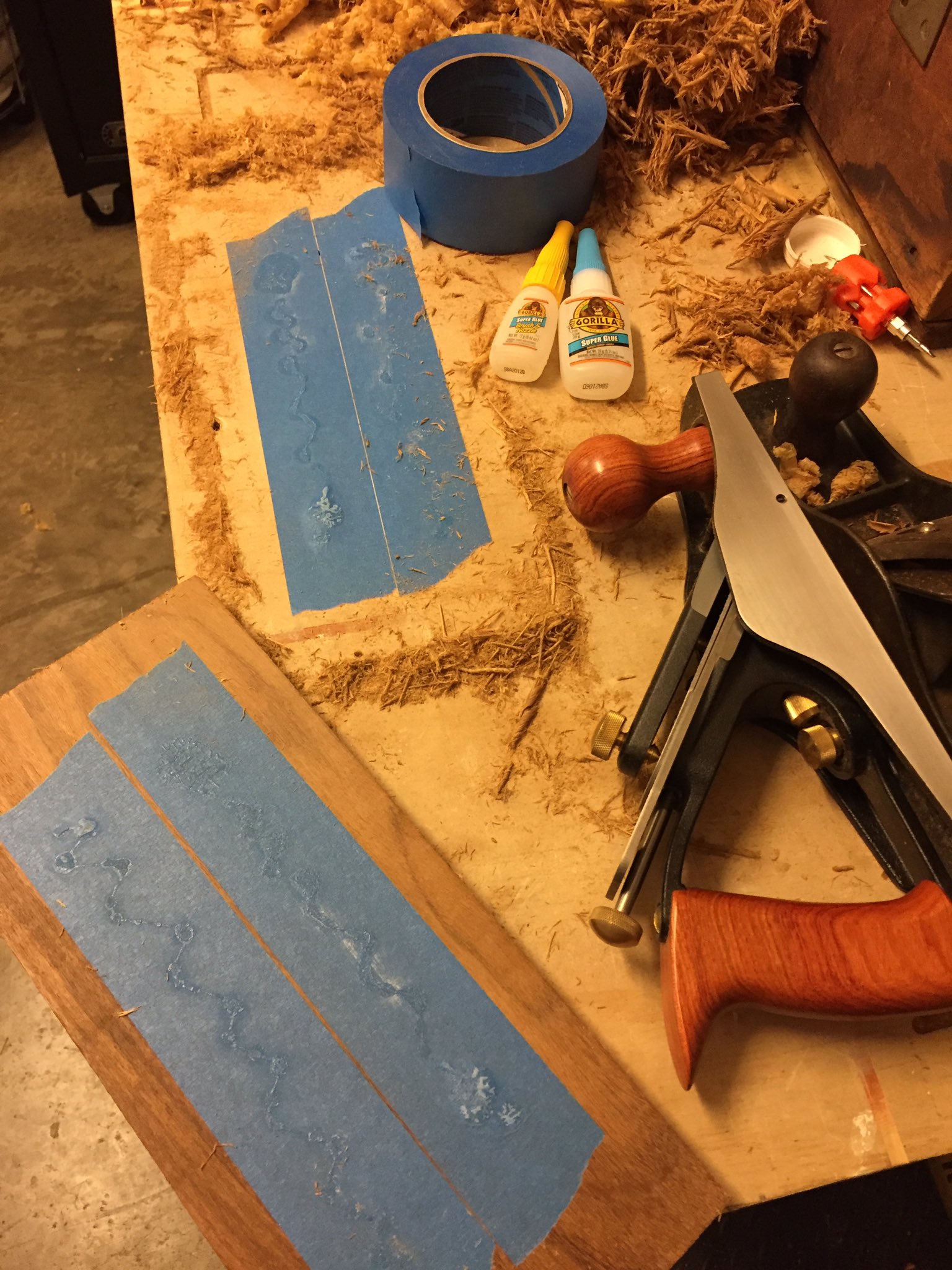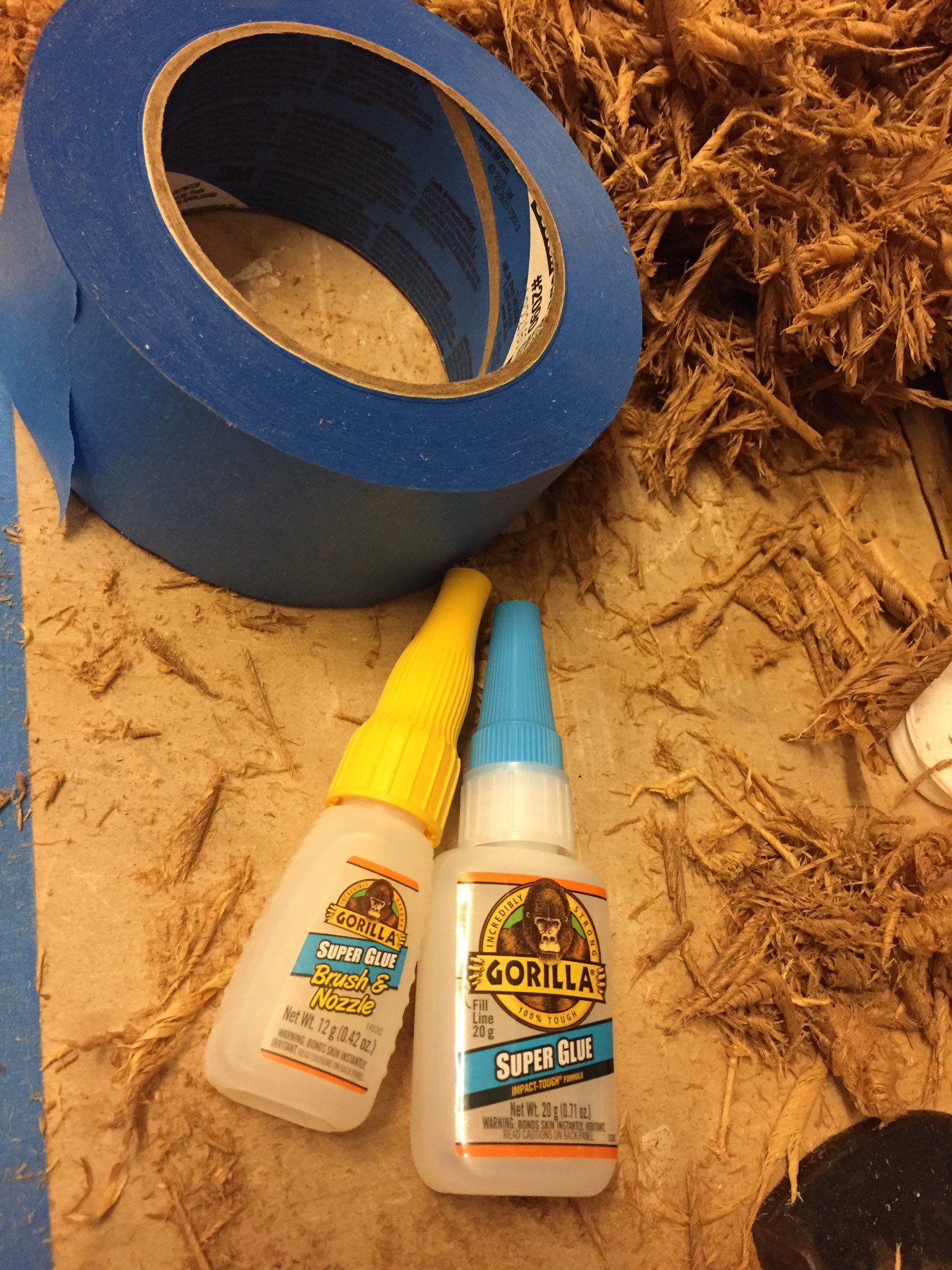 I bag up the shavings: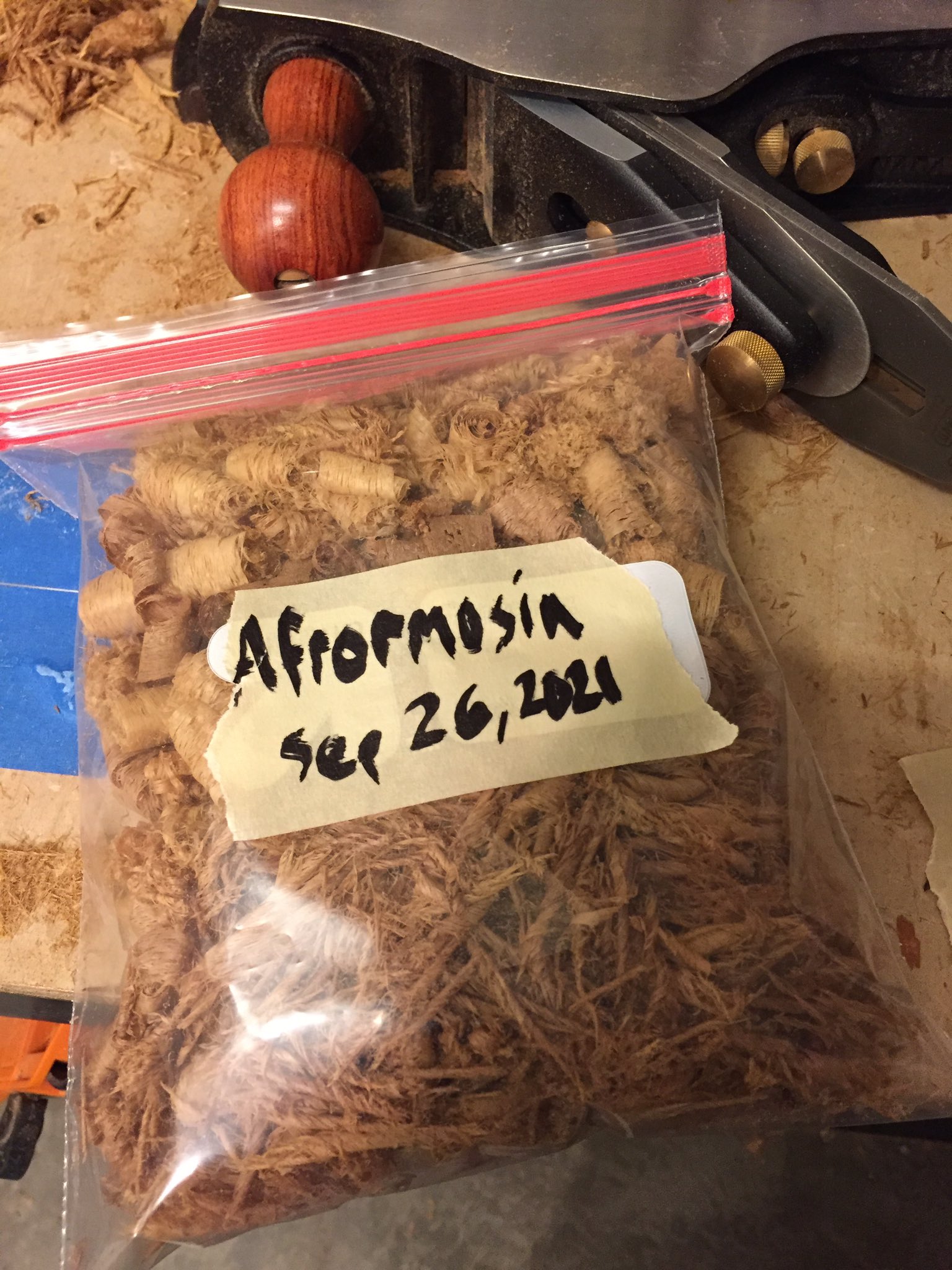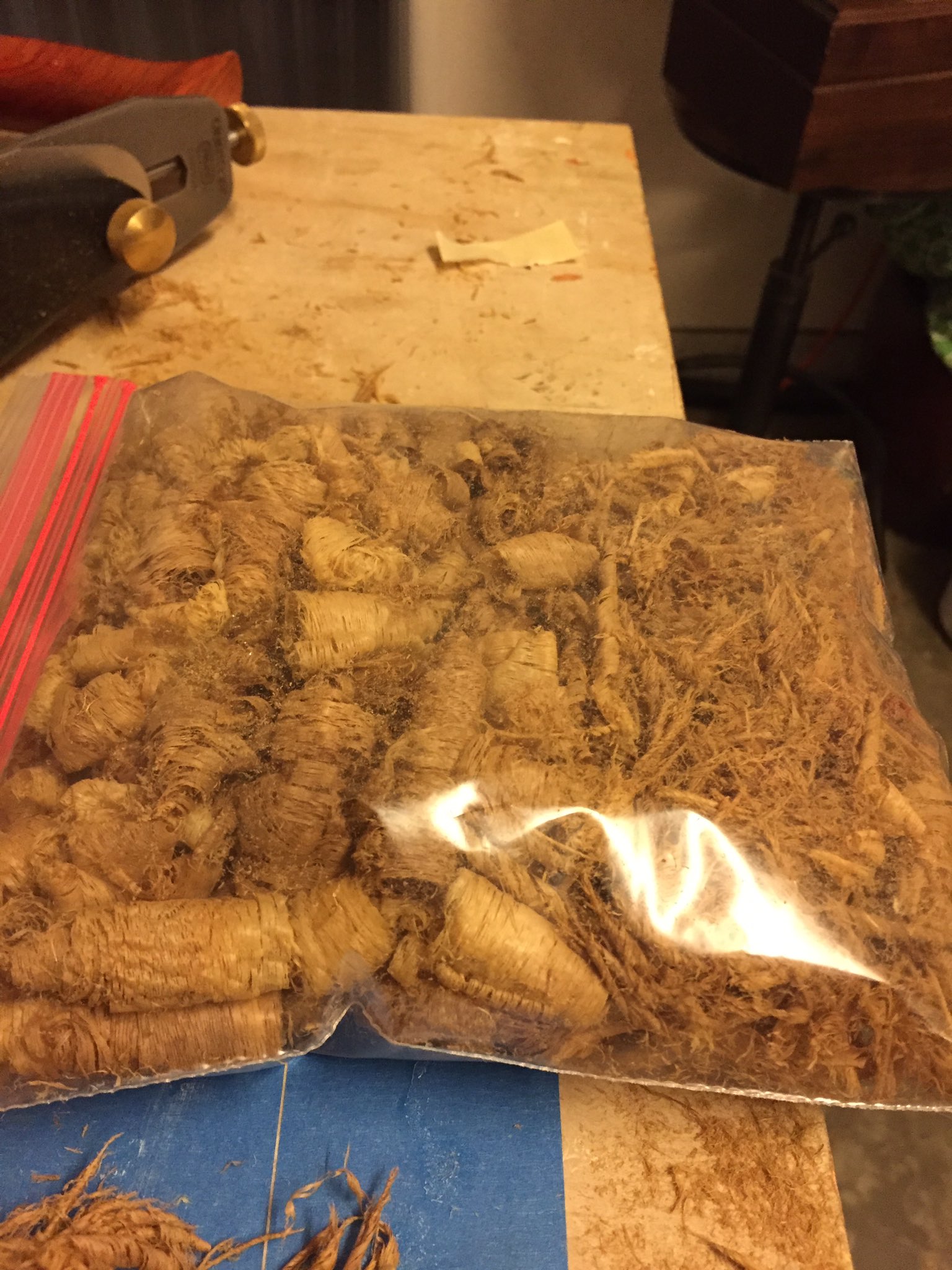 I add some of my favorite shavings to my keepsake box: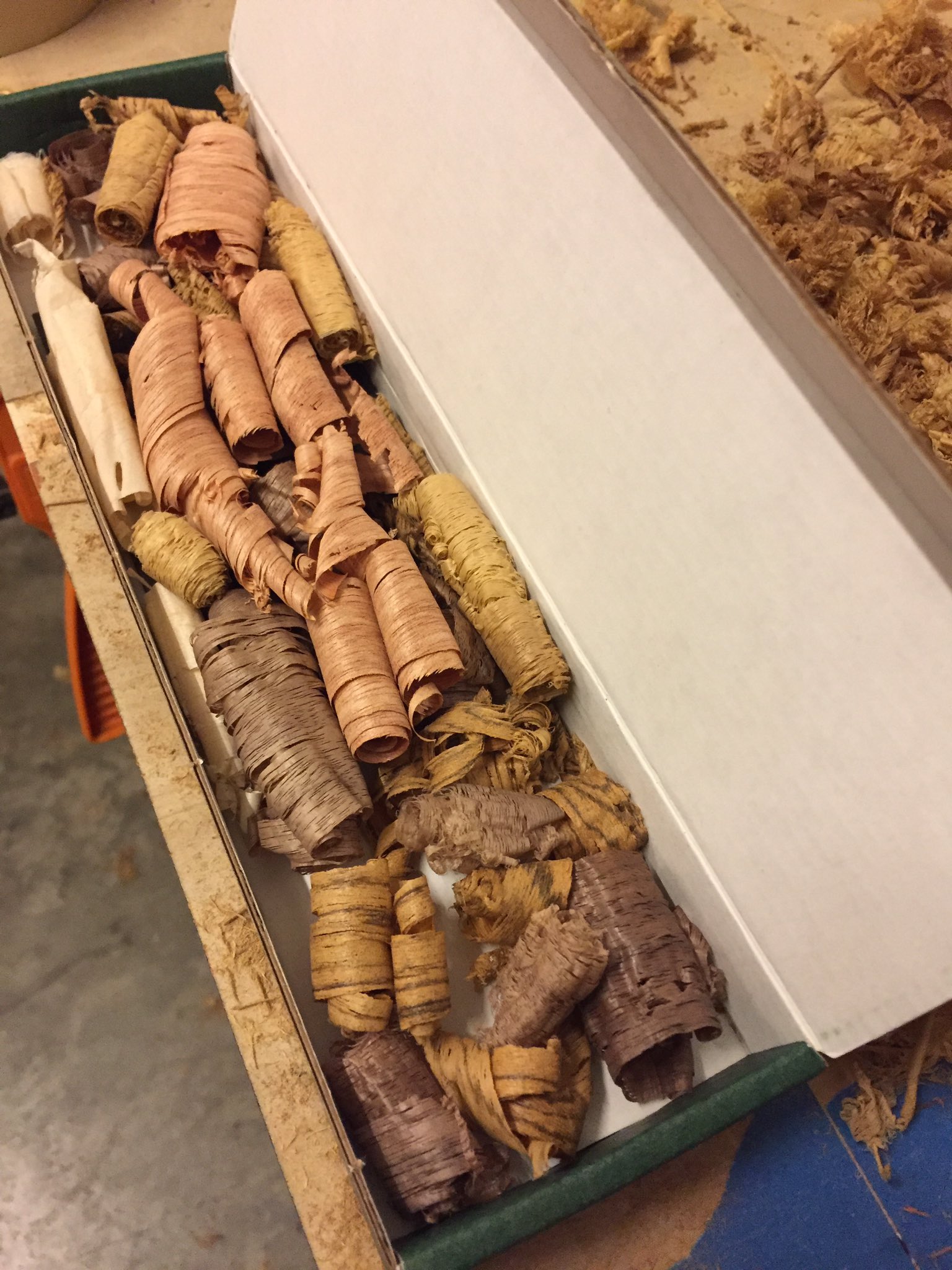 Can now create a flat face parallel to the reference side using my surfacing jig: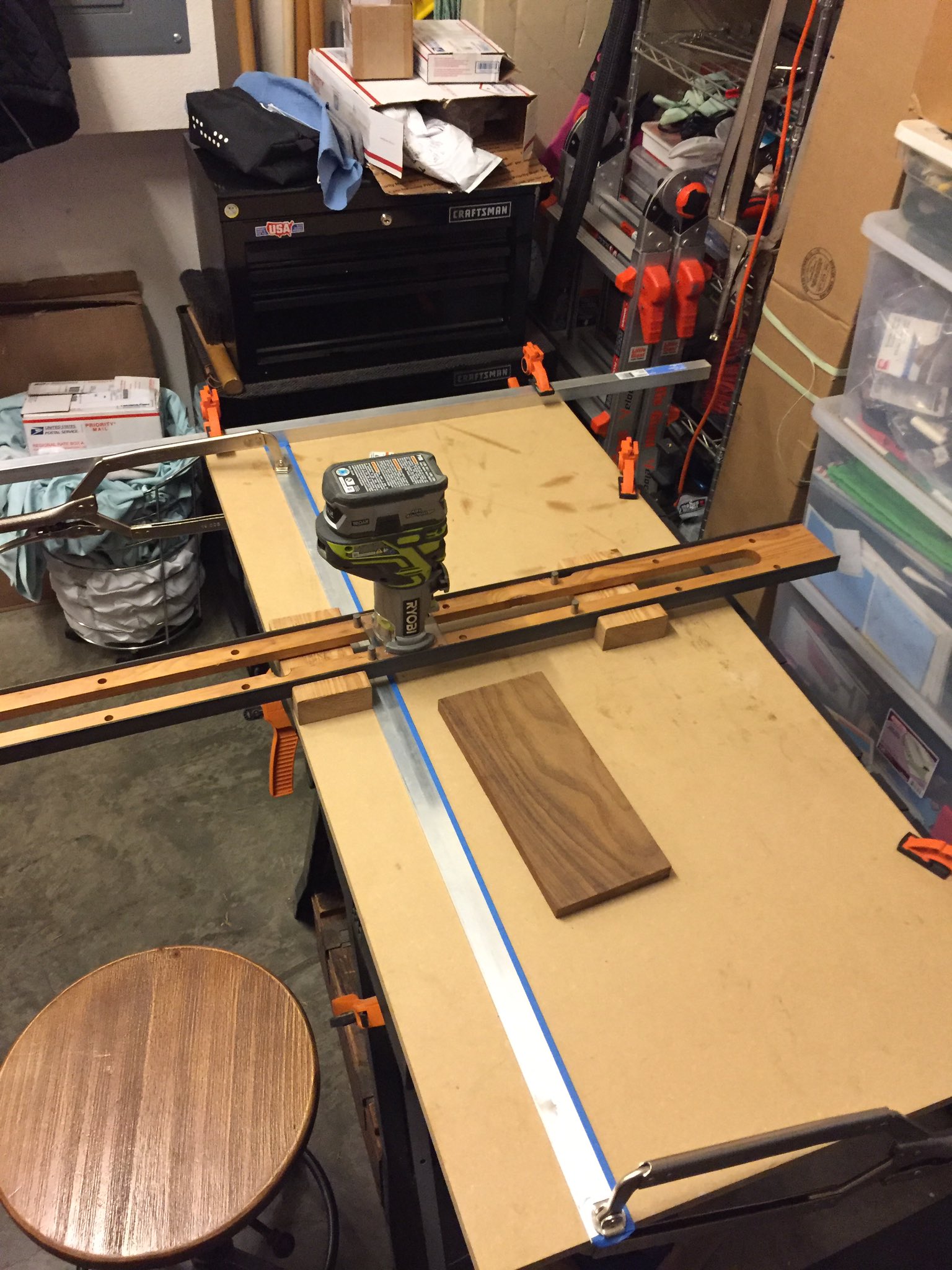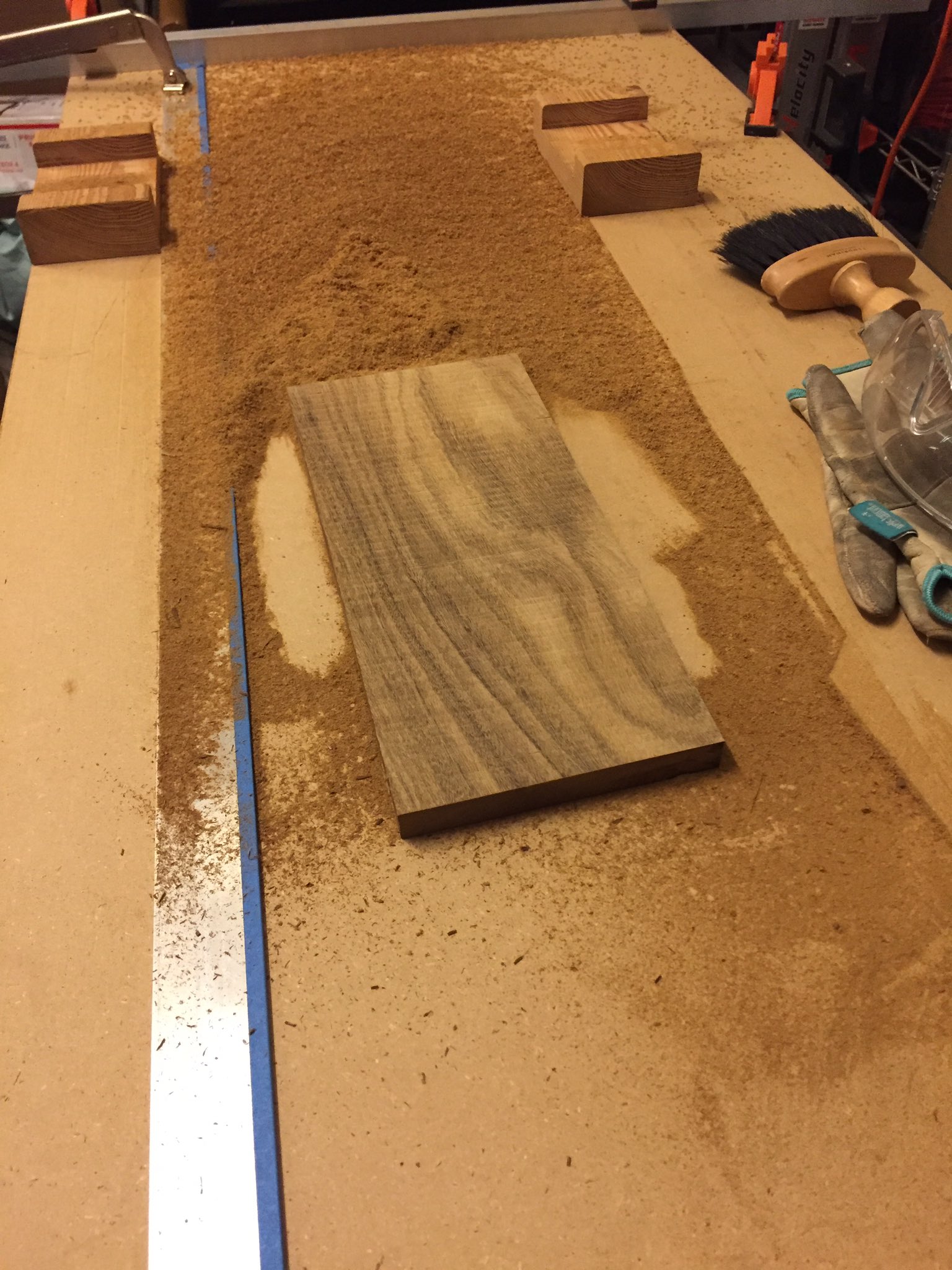 No twist: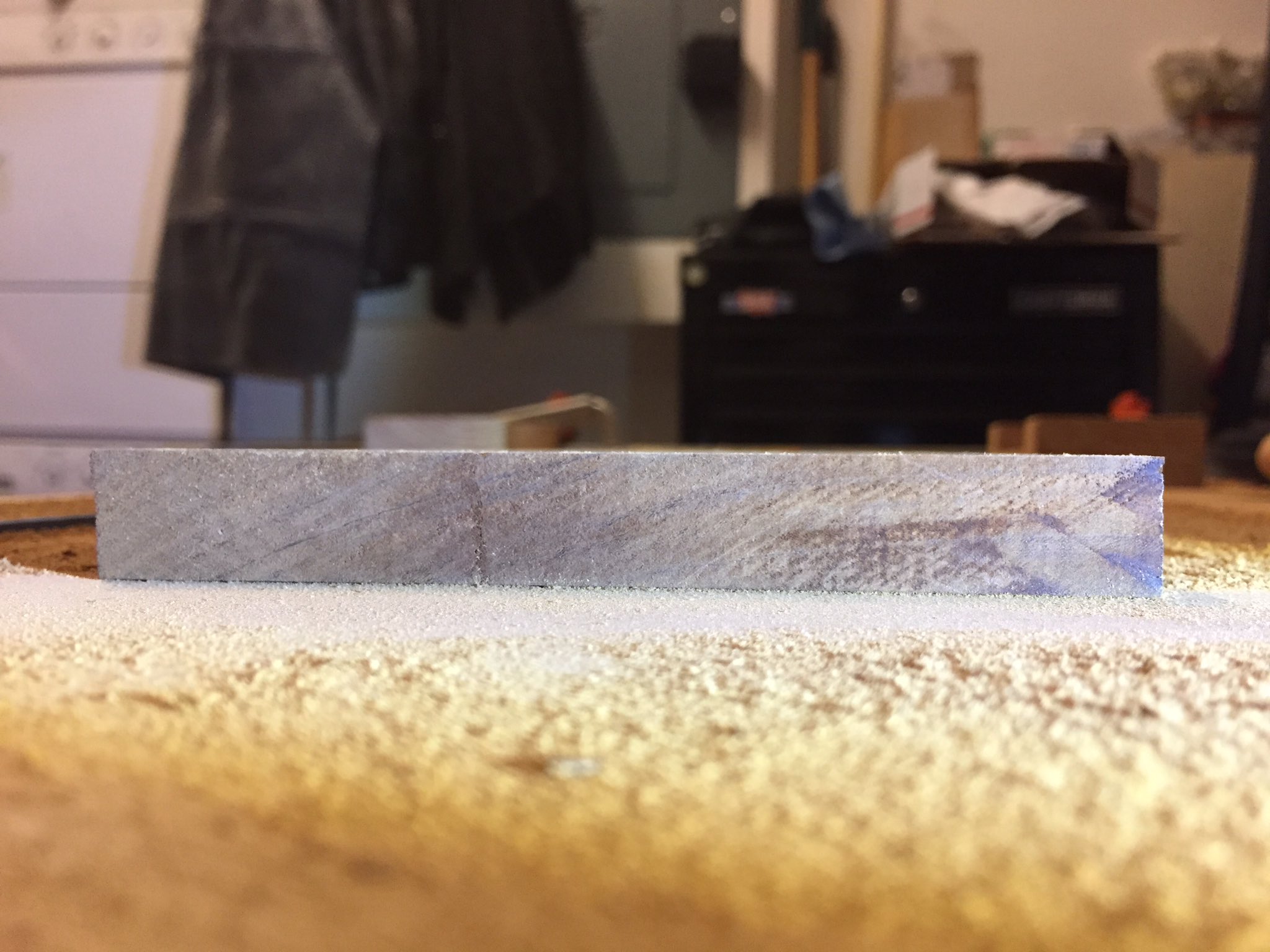 Time to plane out the grooves from the surfacing jig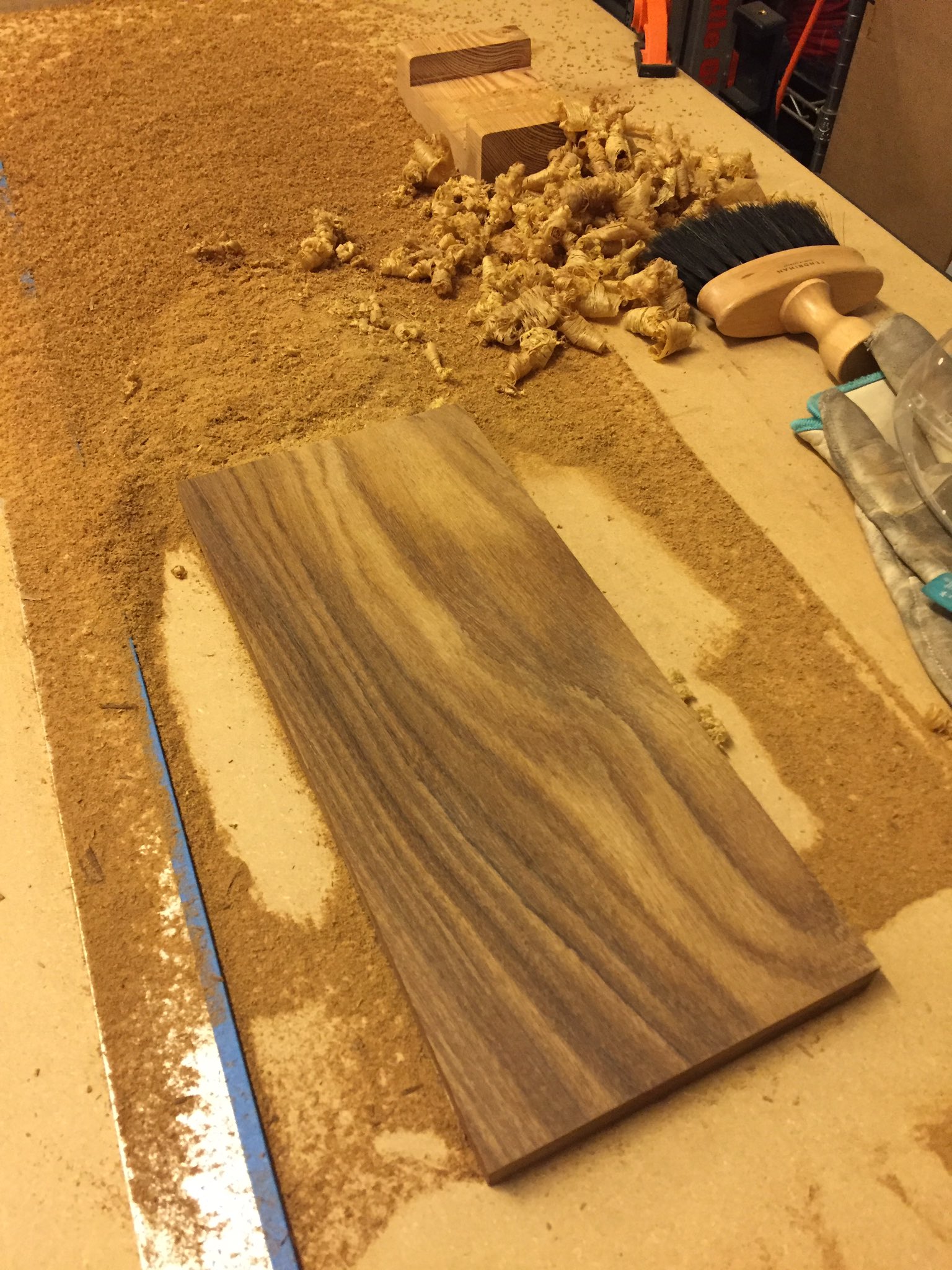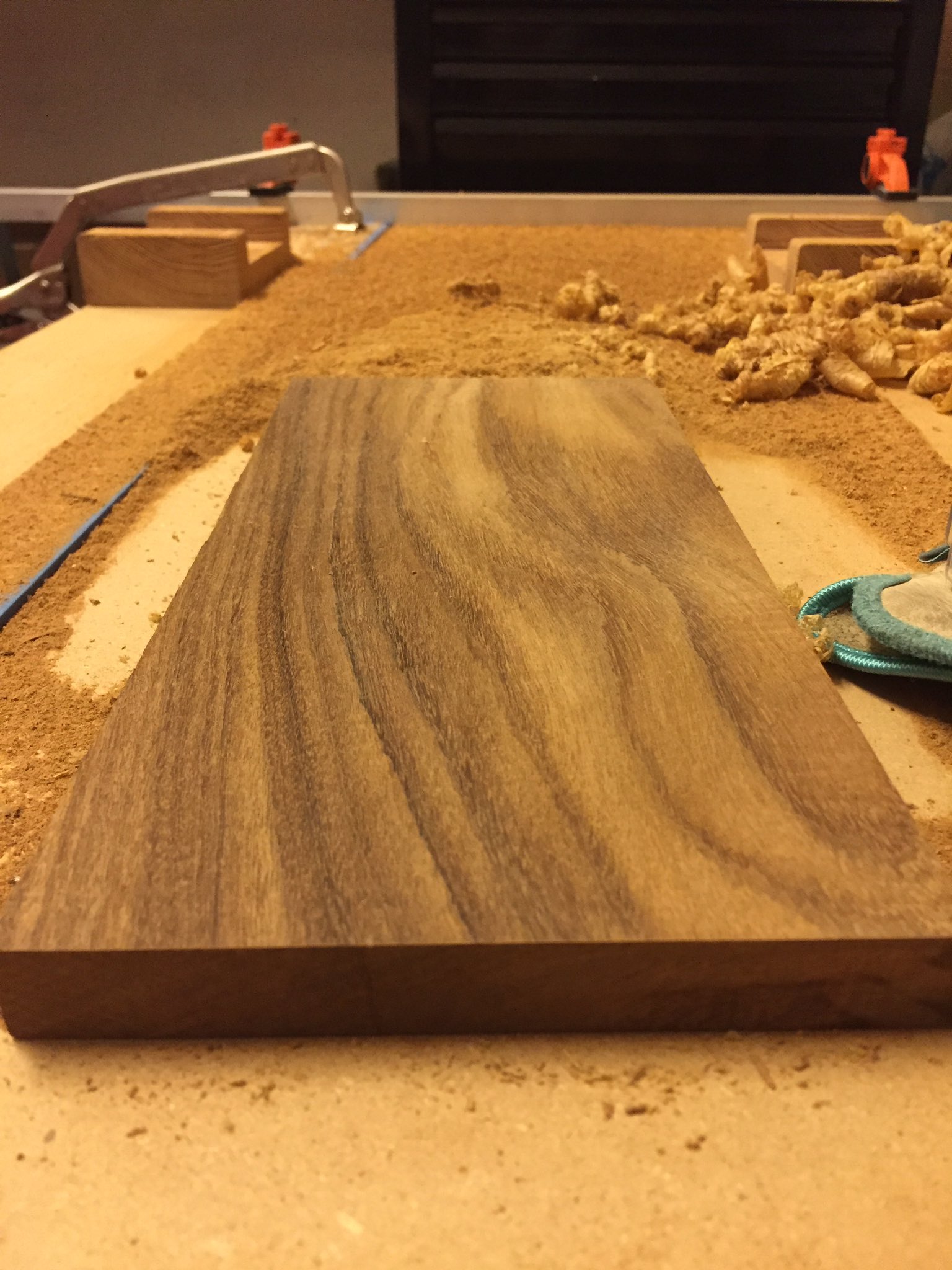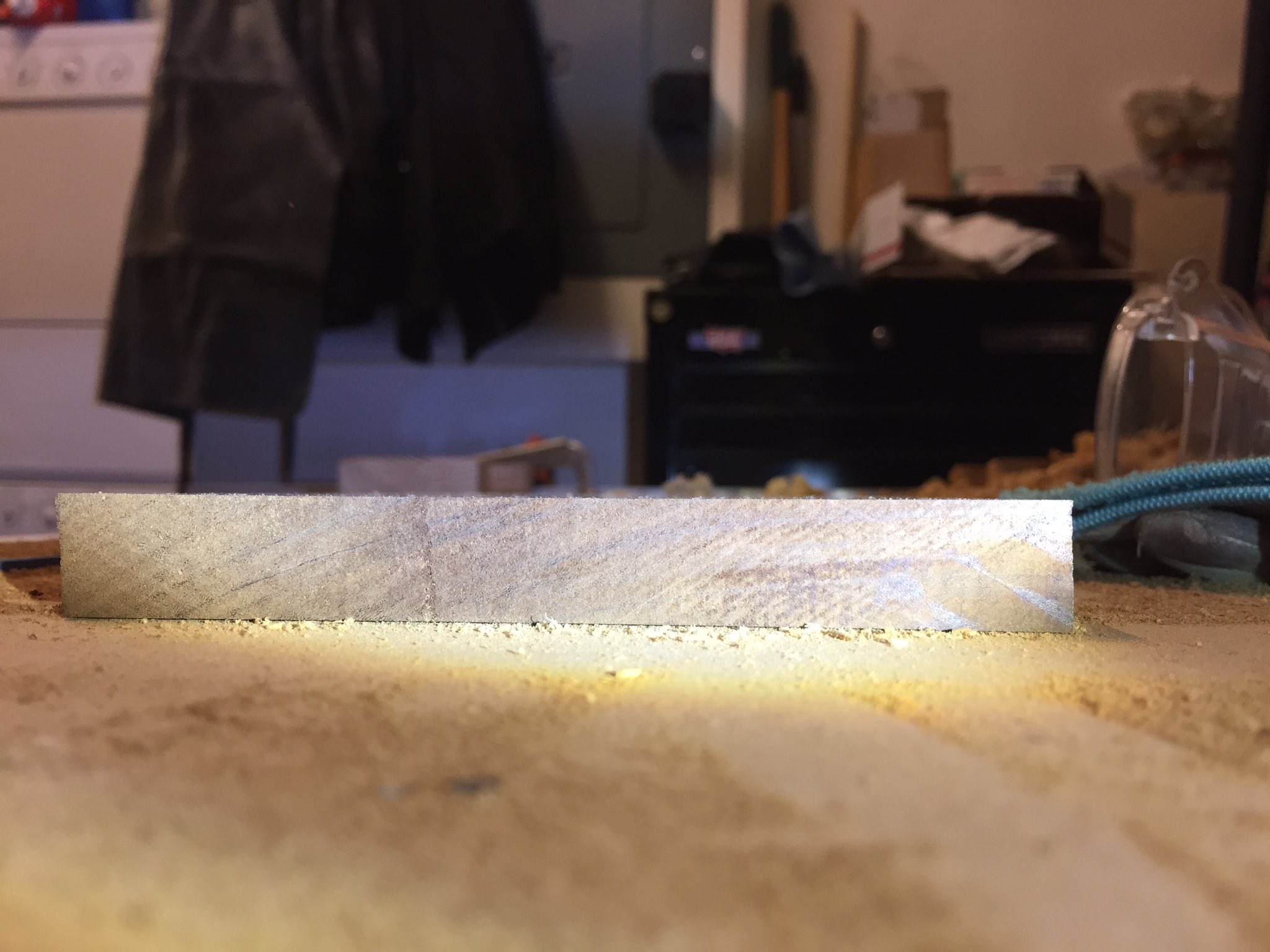 Furniture grade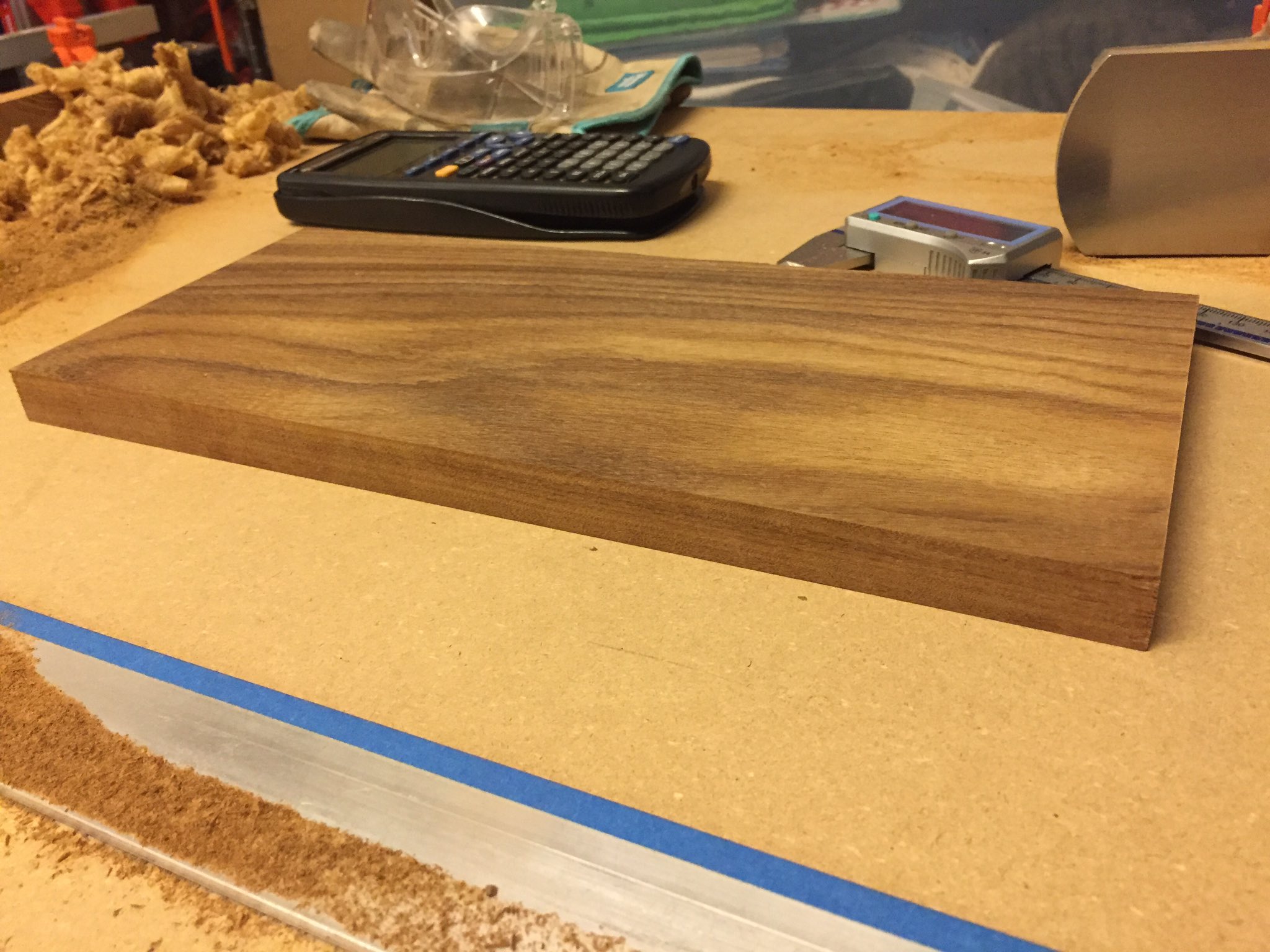 Time to work it with the Origin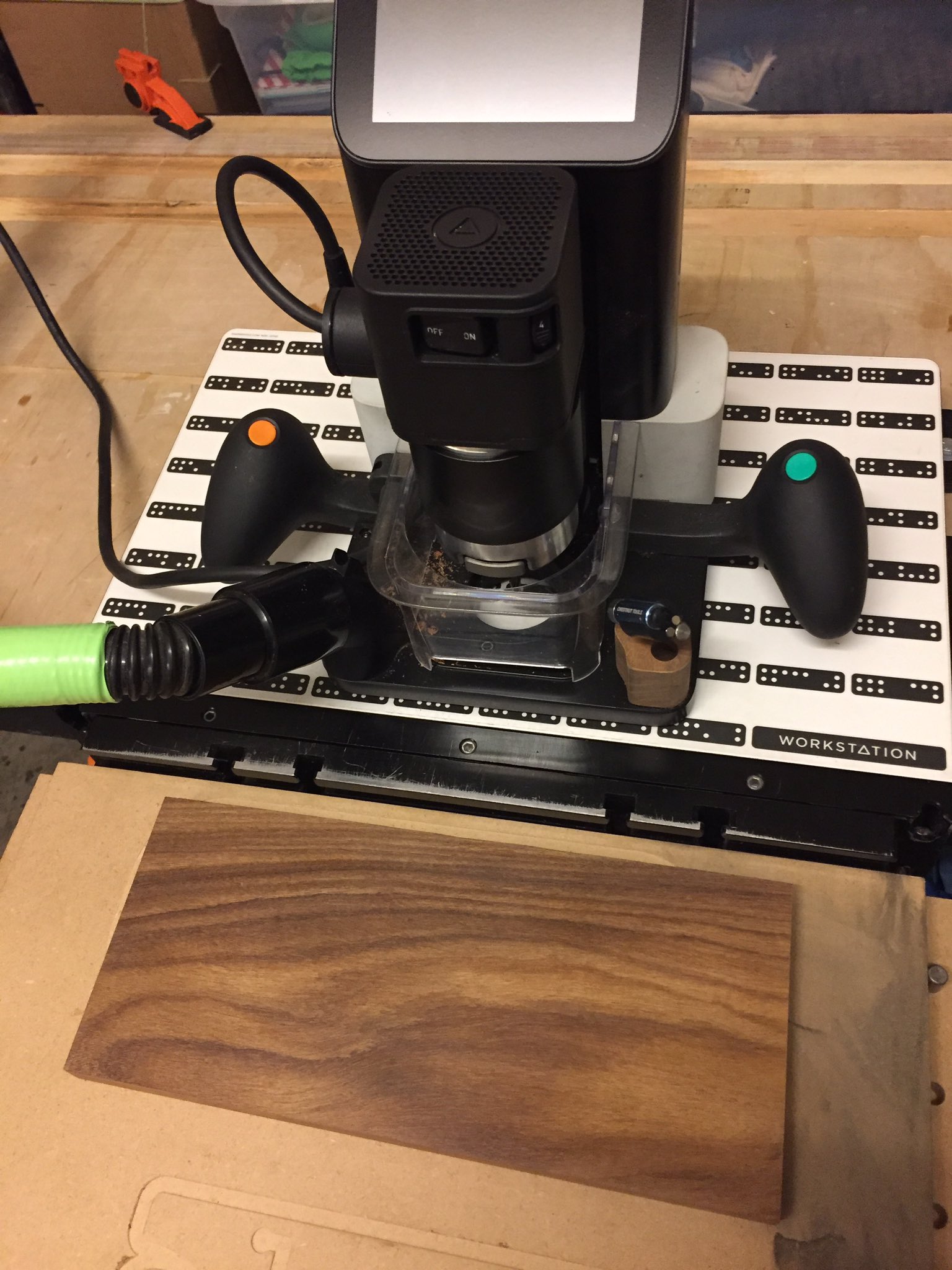 While milling it, a piece broke off the corner. I pulled out the spokeshave and made it look intentional and then matched the feature on the opposing side to make it look symmetrical.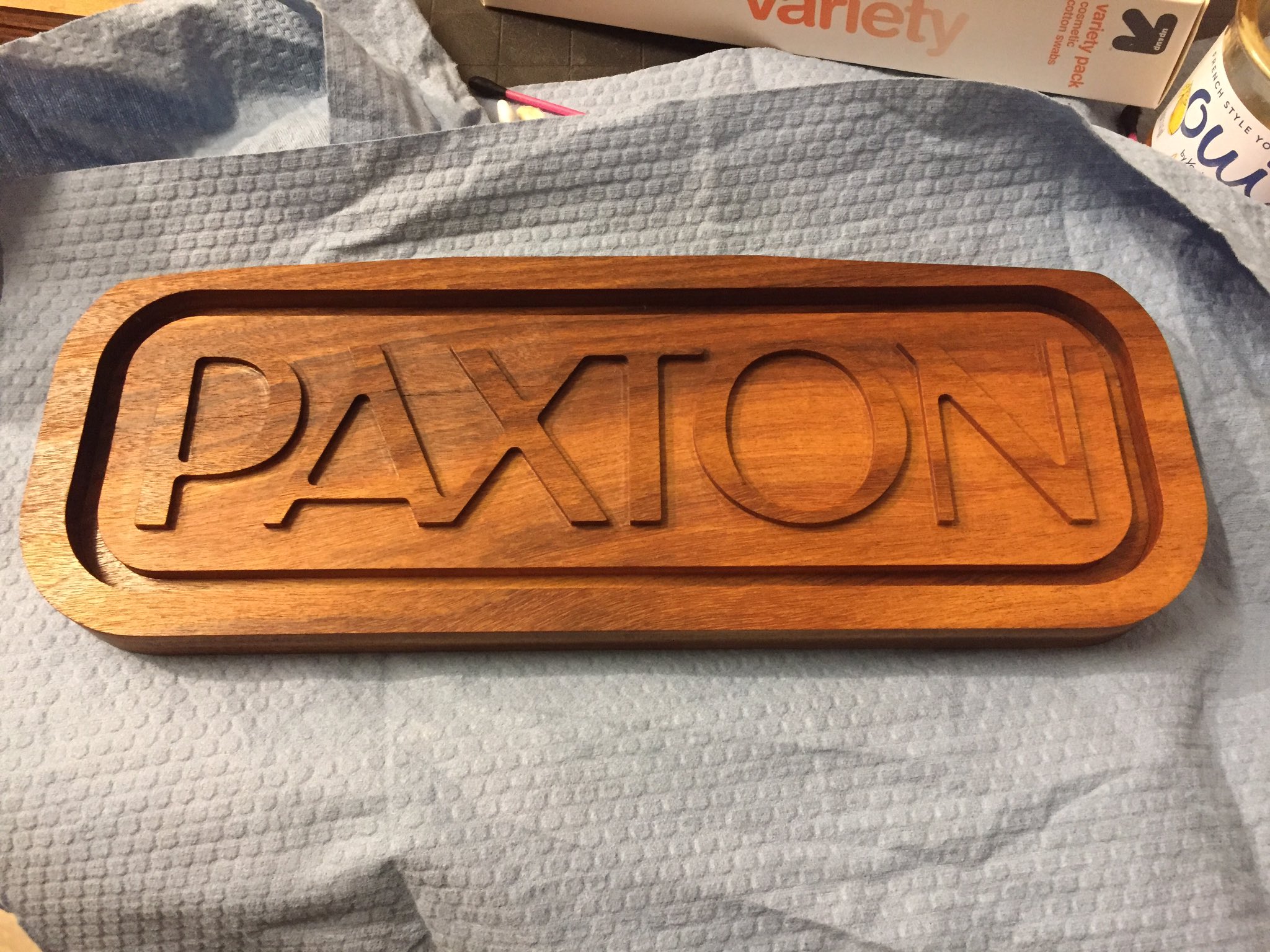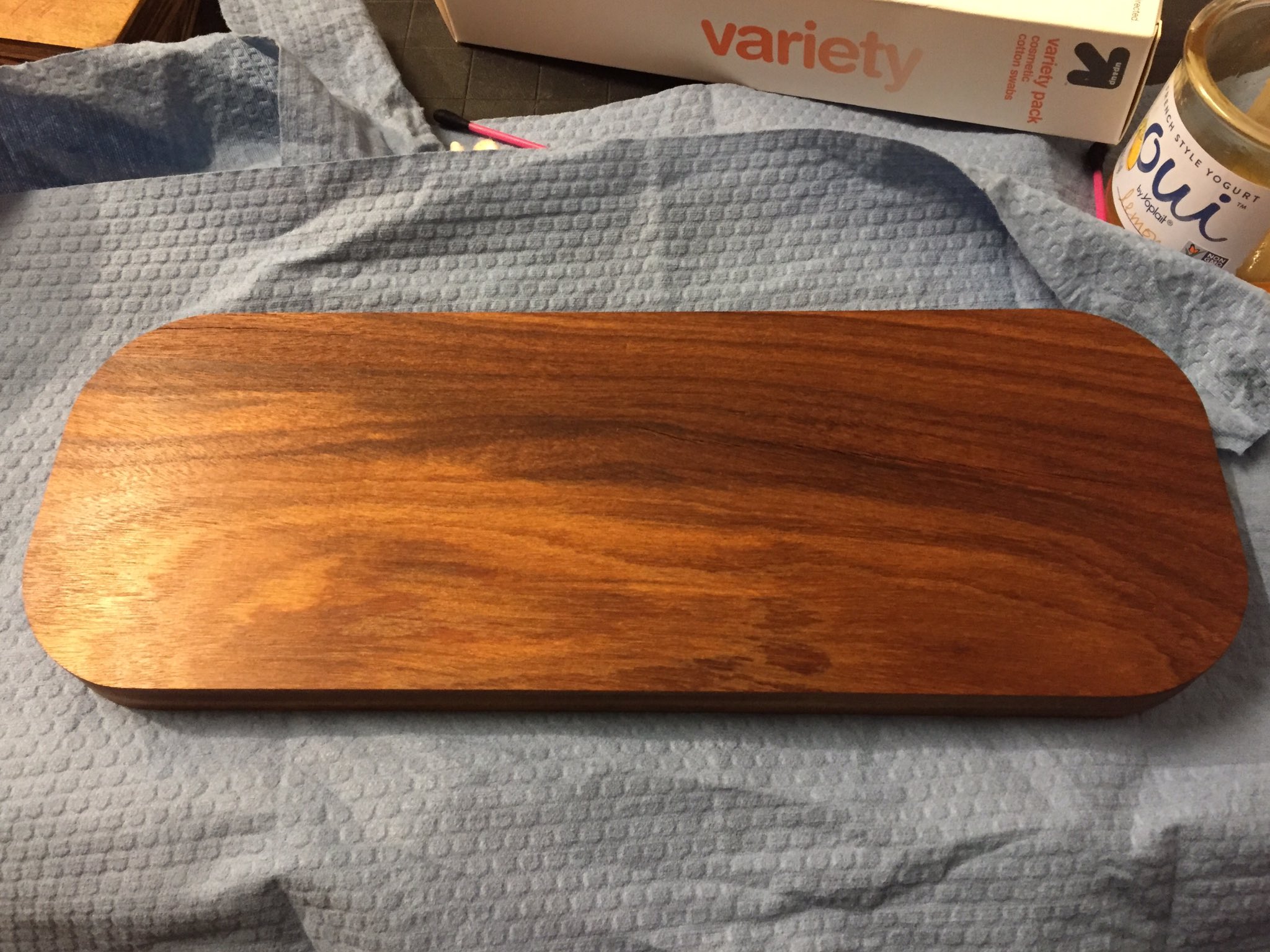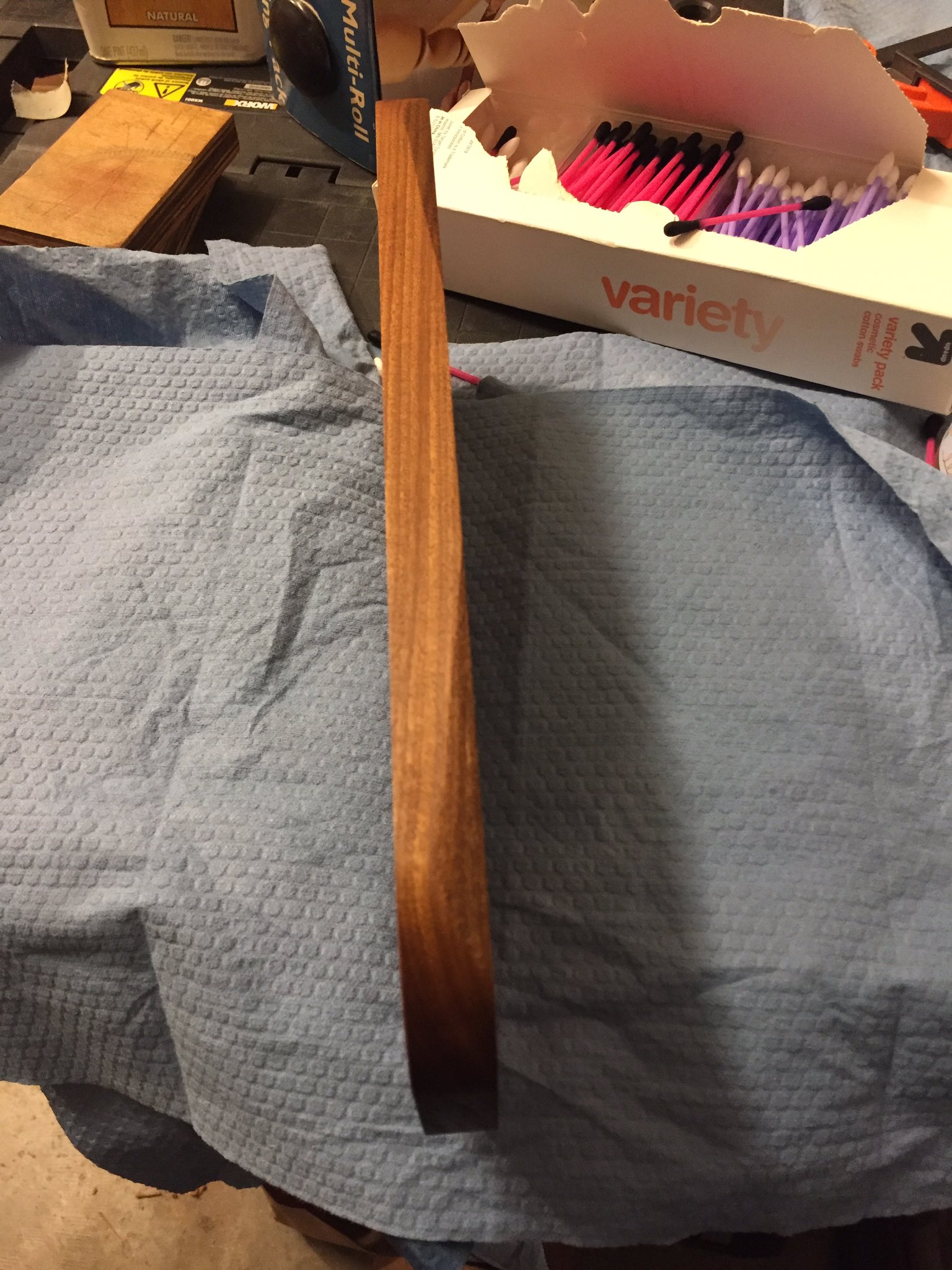 -- Devin, SF, CA
---
---
---
---