---
I needed a sanding block with a specific design feature. It had to form a right angle and have a relief in the corner to allow swarf to gather. The specific purpose is for sanding and polishing the edges of stock (wood, metal, plastic).
I decided to put a ruler on the fence to make it more useful. I routed the numbers on the ruler backwards so they would appear correct when viewed through the clear surface from above. There is no concern over parallax when taking measurements because the markings are on the side that makes contact with the surface you are measuring.
I put a decorative scroll under the handle which doubles as a center-mark ("X" marks the center) on the handle face.
The width of 4" was chosen so that it can accommodate a full-width strip of sandpaper. I can get about 18 such strips out of a full-length sheet of sandpaper.
Last, but not least, it also works as a saddle square for scribing a line from one surface to an adjacent one.
Made out of plexiglass (chemcast acrylic) and accented with Restoleum glossy black enamel paint for easy reading.
The whole thing cost about 10 cents to make.
Enlarged photos: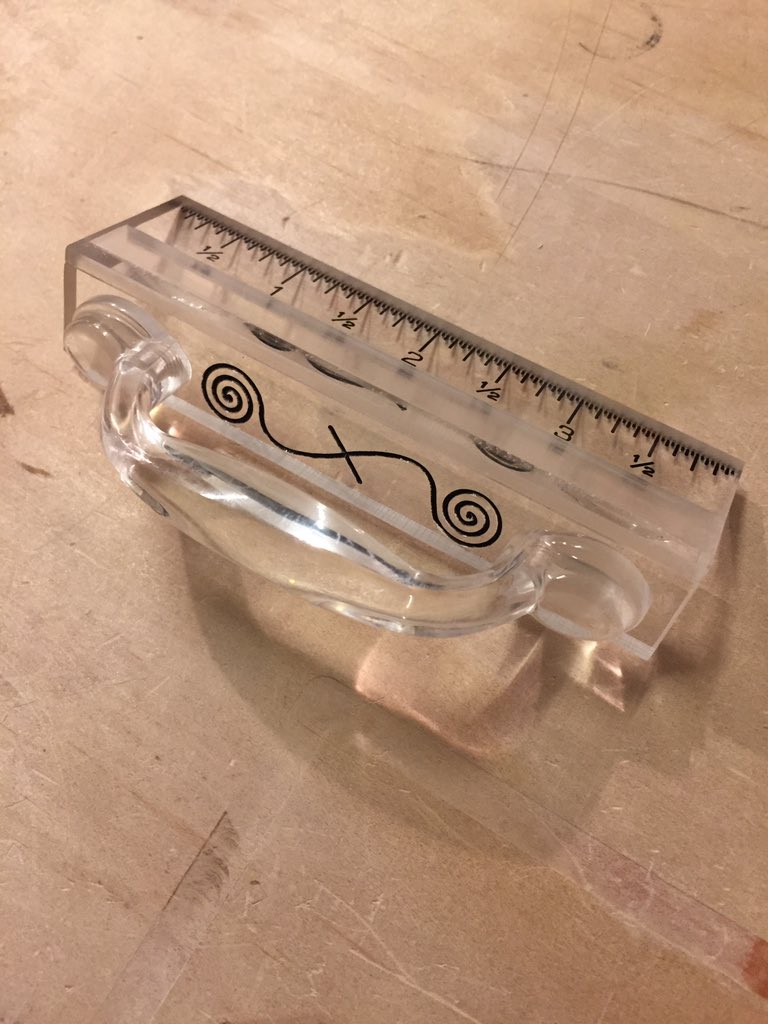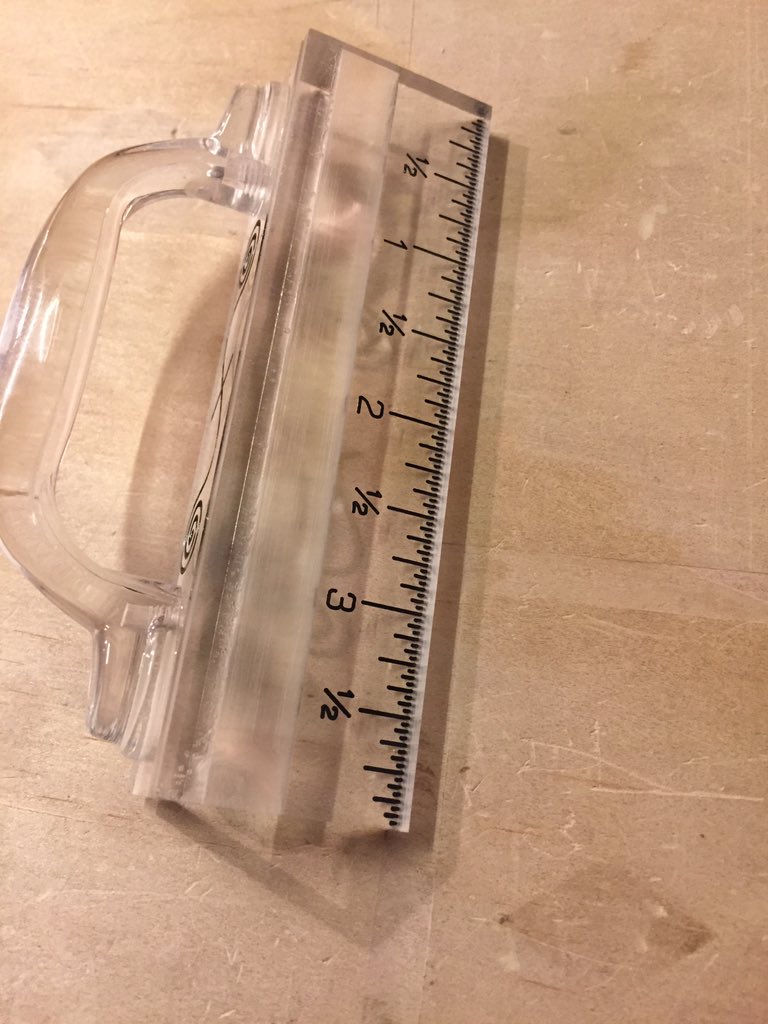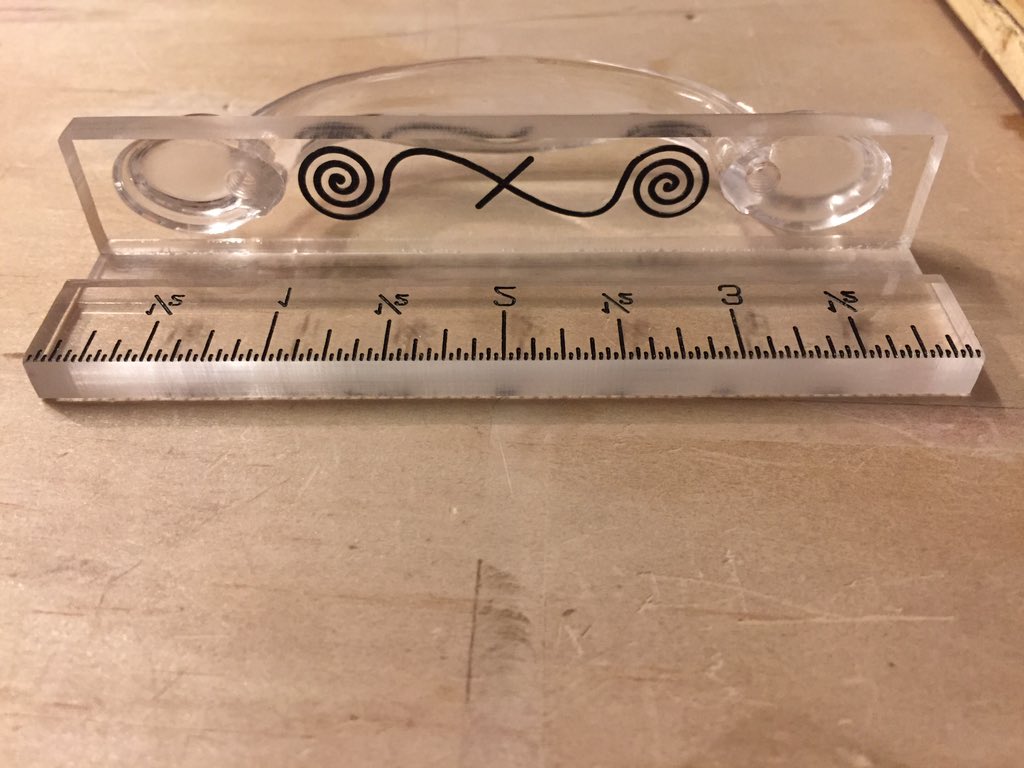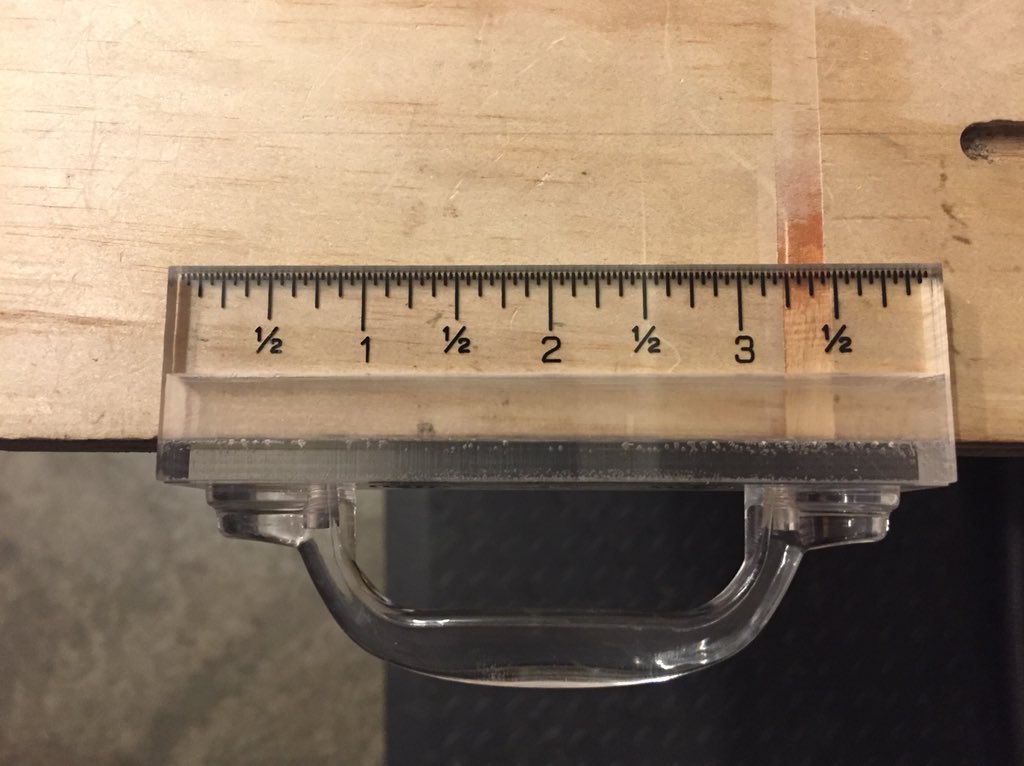 -- Devin, SF, CA
---
---
---
---