---
A Harlequin is a comic figure, a jester, and fun. This side table is intended to convey a sense of fun.
"Harlequin" refers to the mix of timbers in the drawers. A harlequin design is often thought of as a diamond pattern, but does also include a rectangular checkerboard.
Timbers
The case is Hard Maple from the USA.
The drawer fronts are Black Walnut, figured Hard Maple, and pink Jarrah.
The drawer sides are quarter sawn Tasmanian Oak (for stability), and the drawer bottoms/slips were made from Tasmanian Blue Gum (some contrast).
The drawer pulls were carved from some type of Ebony.
Finish
Finish was, initially, two coats of dewaxed UBeaut Hard White Shellac (the very faint amber adds a little warmth to the cold Maple), followed by three coats of General Finishes water-based poly (this remains clear and does not yellow the Maple. It also provides some UV protection. It is hard wearing, which is necessary for a side table).
Construction
The construction features mitred and rounded through dovetails, and a bow front and back.
Eight drawers featuring compound dovetailing to match the bow front.
The drawers are traditional half-blind dovetails at the front and through dovetails at the rear, with drawer bottoms into slips.
About 2 months to build, mainly on weekends.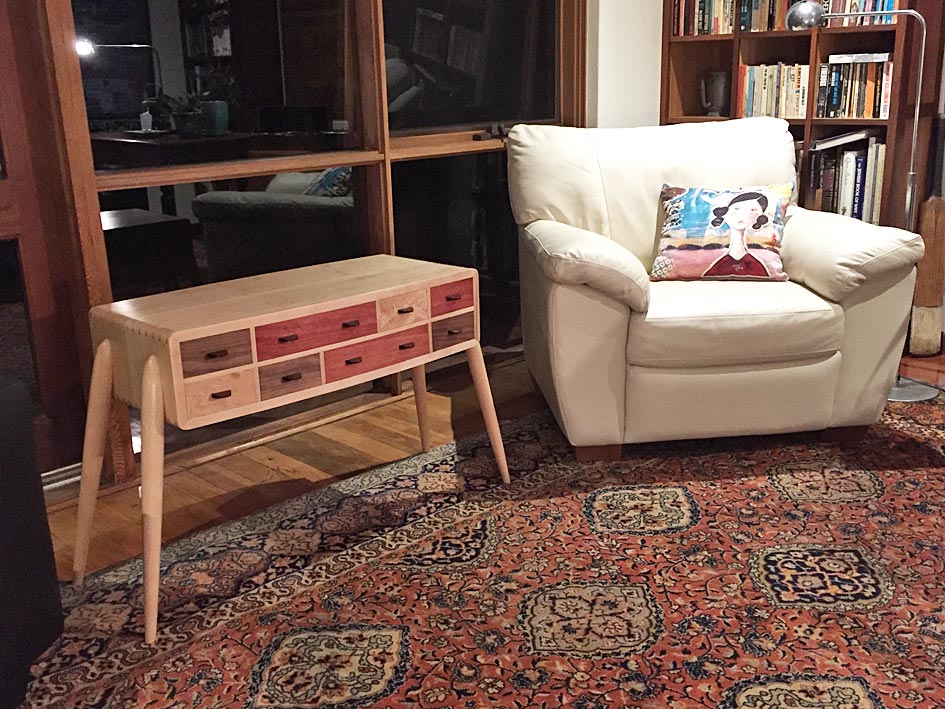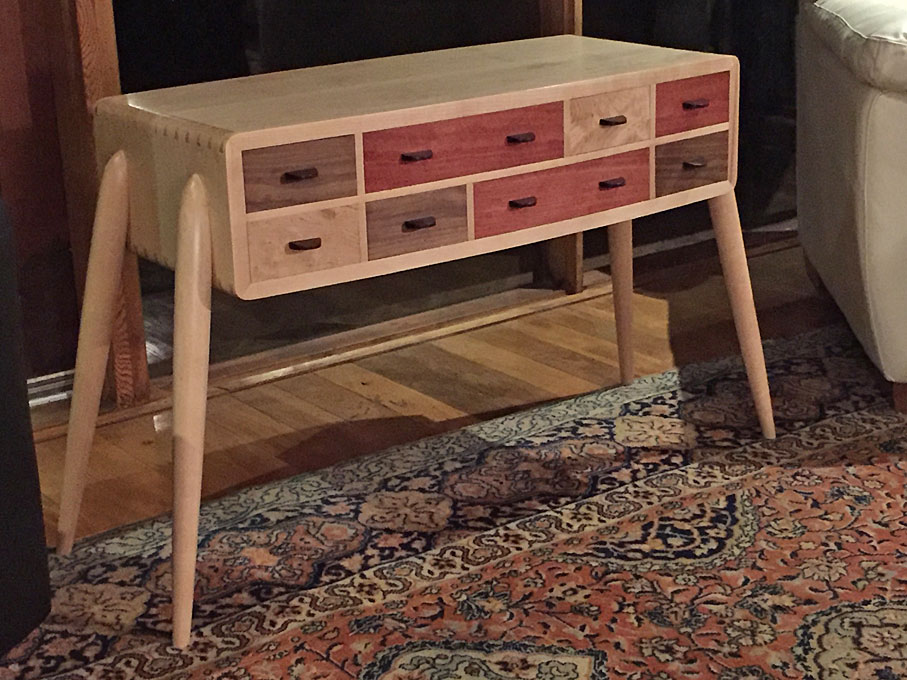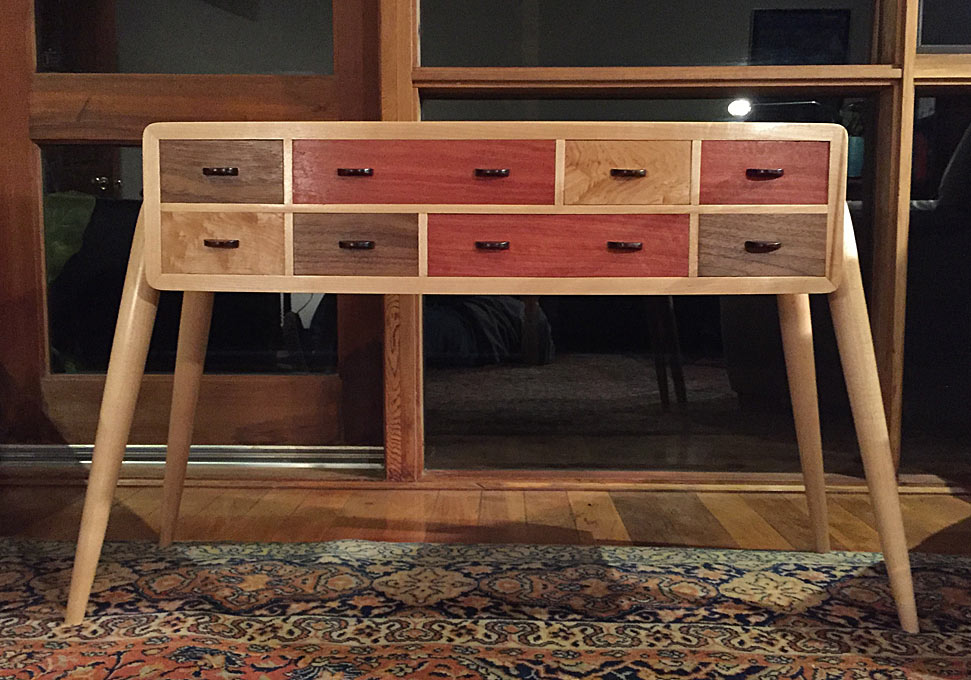 Here is the rear of the table (which will be seen through the windows, which run floor-to-ceiling along the family room …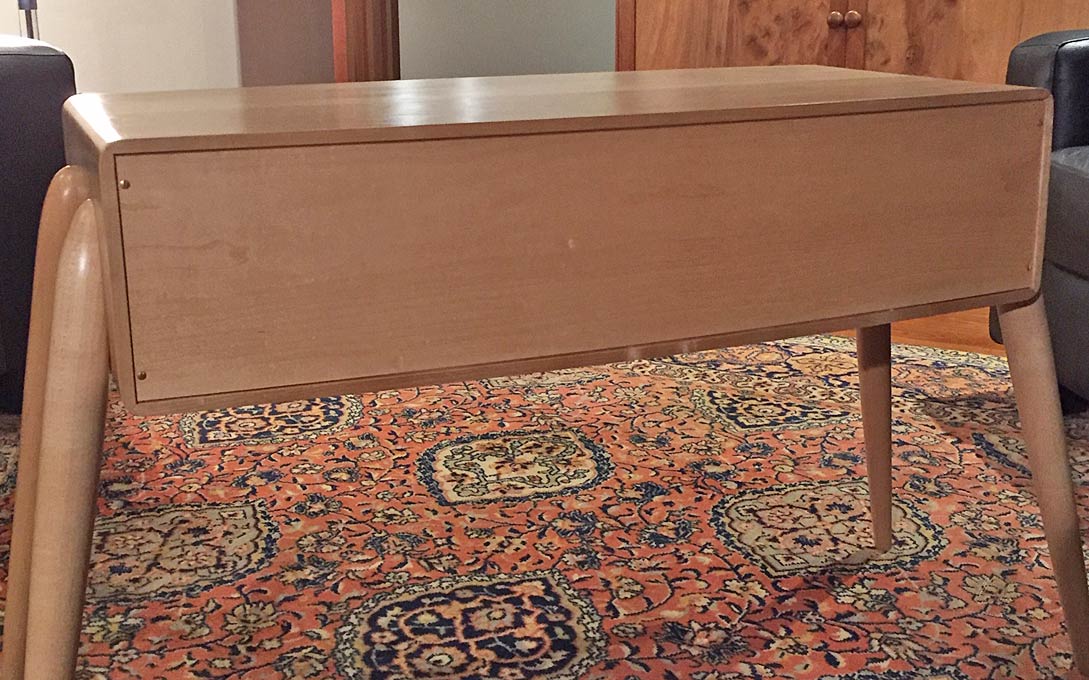 The pulls were shaped from what-I-believe-to-be-some-type-of Ebony …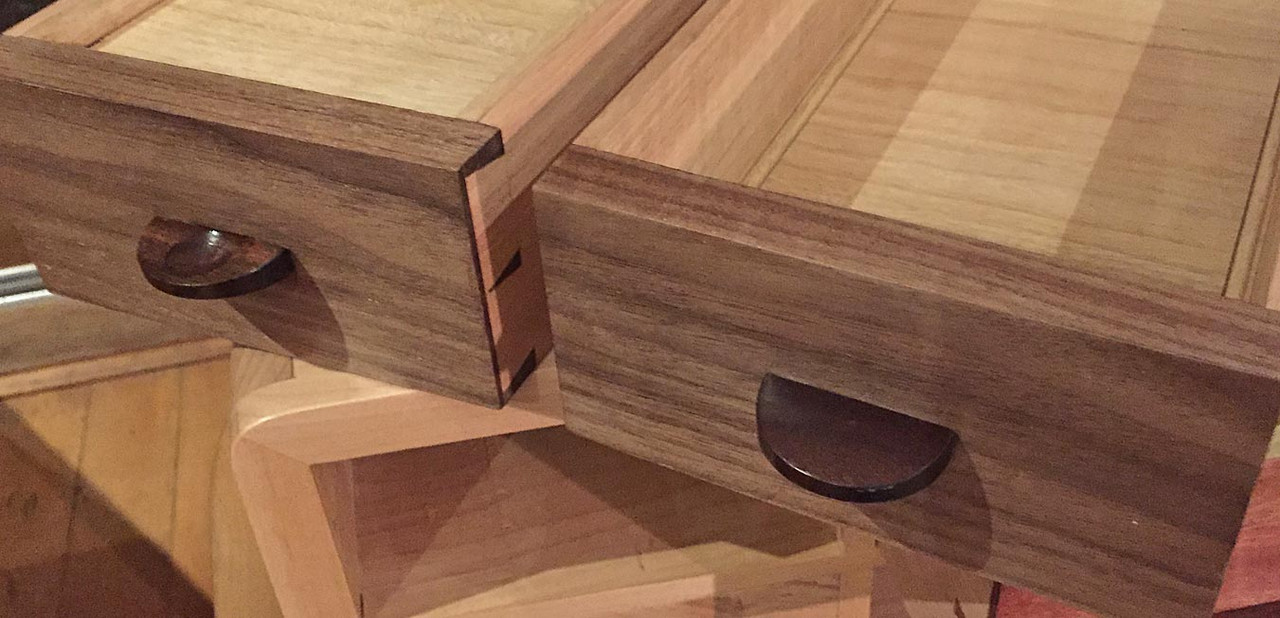 The obligatory dovetails …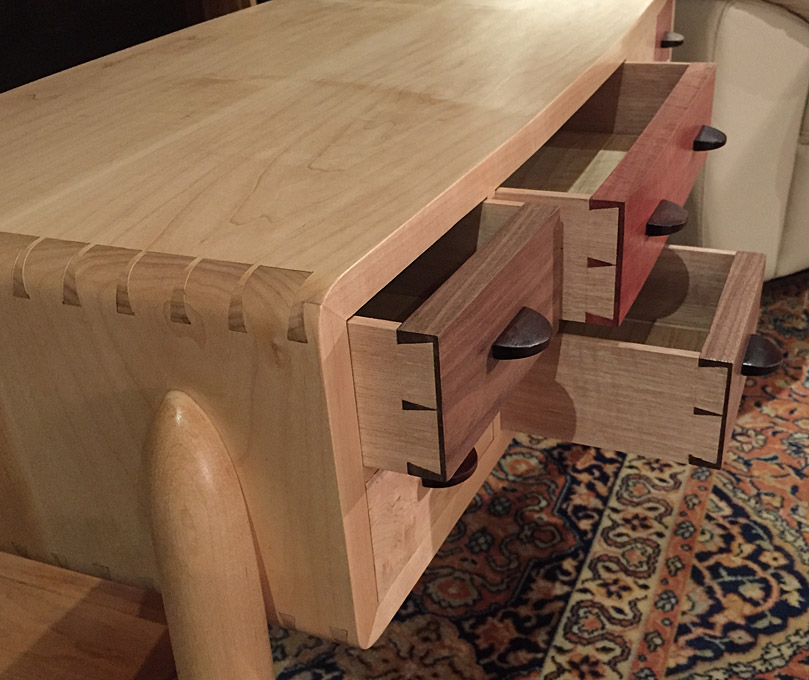 Do you think that anyone will notice that the drawer bottoms run sequentially? :)
And this one is for Bill, who was concerned that the chamfers at the end of the drawers (to ease entry into the case) might impair their extension …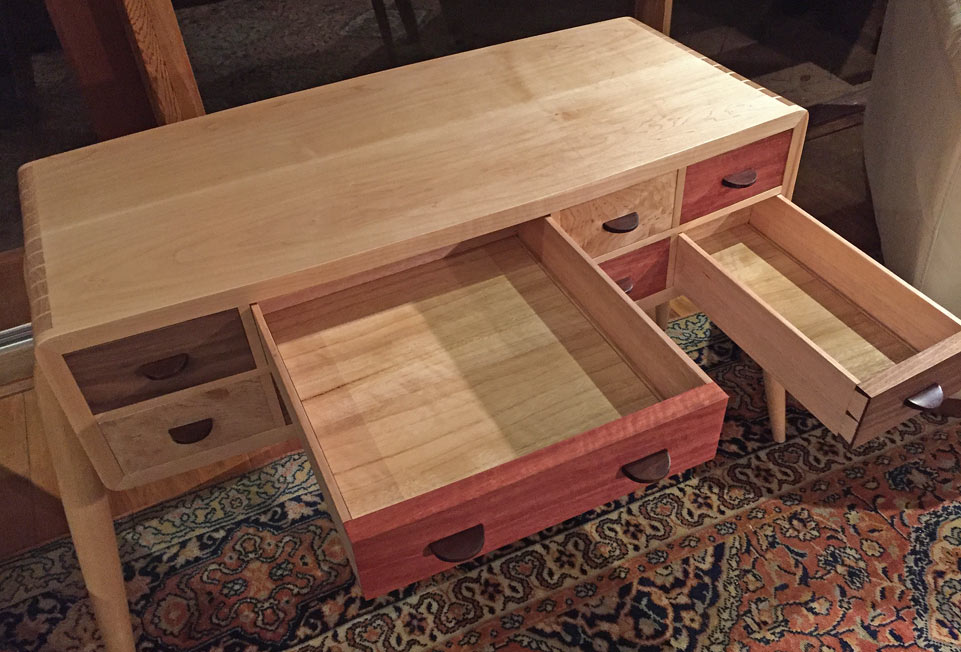 A last look …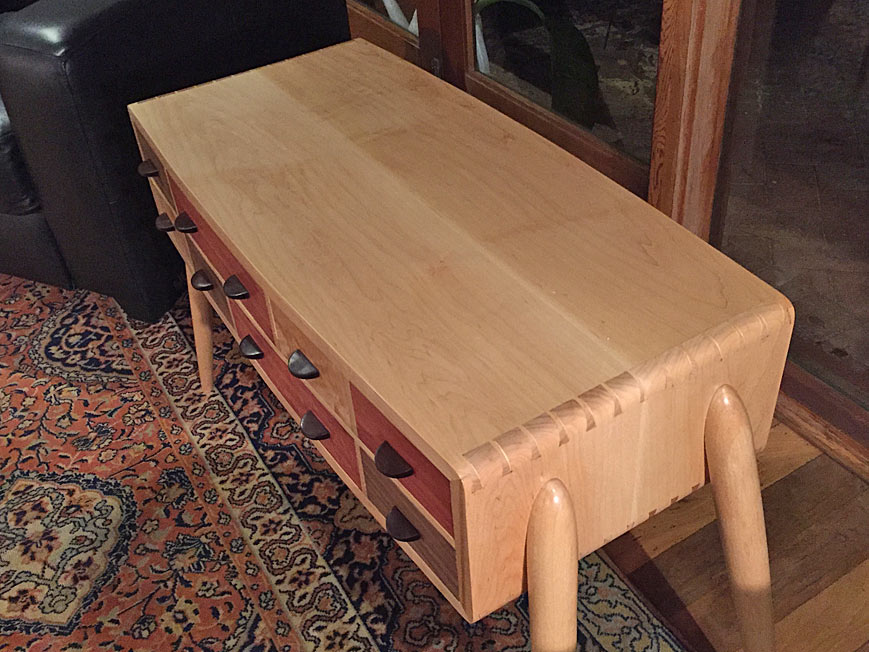 Thursday morning I haul the table to the Perth Wood Show for the annual furniture competition. Wish me luck.
The full build is on my website. Scroll down to "Harlequin Side Table": http://www.inthewoodshop.com/Furniture/index.html
Regards from Perth
Derek
-- Buildiing furniture, and reviewing and building tools at http://www.inthewoodshop.com
---
---
---
---