---
Guitarlet, Telecrapper, Johnny-Rocker, Poo-caster, Stratocrapper, Fannypack, Eric Crapton signature, The Hamerrhoid, Less Paul American Standard, Gibson #2 ….whatever you want to call it, I'd think twice about doing a guitar lick on this thing!
This is a Christmas gift for my younger kids. They watched me build a real guitar for their older brother last summer, and made several comments about wanting a guitar too. The problem is that none of them play, so it's hard to justify the time and money of building a nice guitar…the Poo-caster was just the ticket. Guitar builds don't get much simpler than this….one pickup wired straight to a jack. We already had the neck, the pickup, and saddle, so I only had to buy the tuning pegs, toilet seat, strings, and a jack cover. Fitting the seat, and spacing the bridge saddle and neck are the most critical parts, and I wasn't overly fussy about it. I've probably got 4 hours and ~ $40 into it. I just got it strung and fired up this week, and it seems to work fine. Still need to add a strap. We're going to wrap it in toilet paper and put it under the tree. It's a far cry for fine woodworking, but hopefully they will all have a good time with this.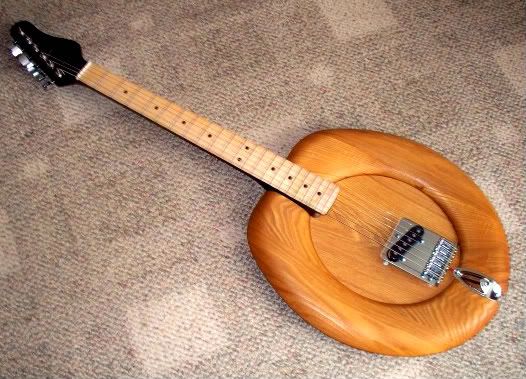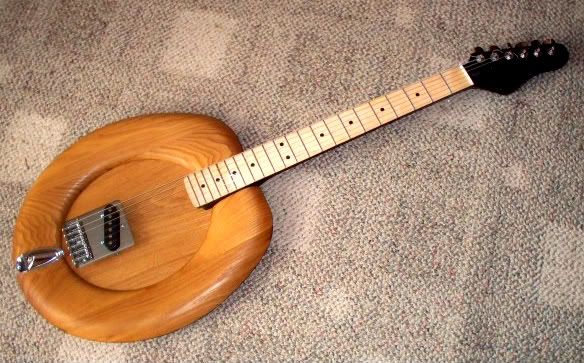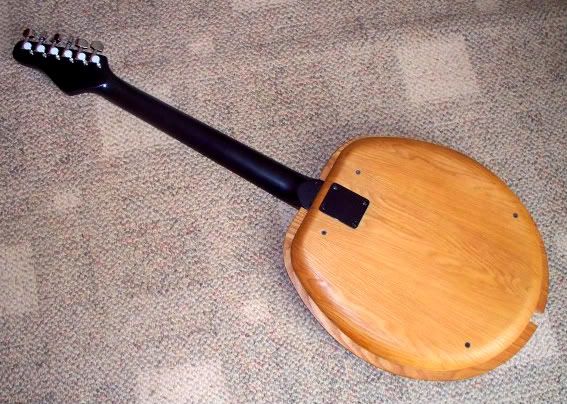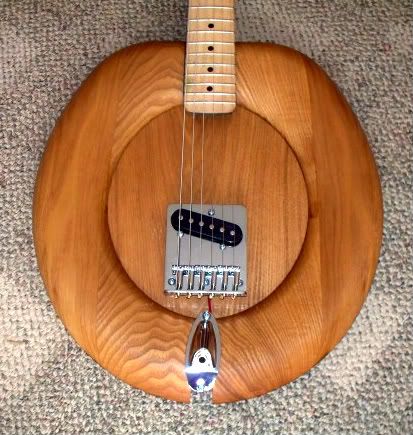 The build:This was as simple as an electric guitar can get. I bought a cheap oak veneered toilet seat, removed the hardware and spacers, split the seat, and located the neck and saddle, then mounted them to the inside of the seat cover. I wired the pickup directly to the output jack (no knobs), and used an inverted Strat style jack cover bent over the space where the seat splits. The wood is poo-dook, the finish is wiping varnish. ;)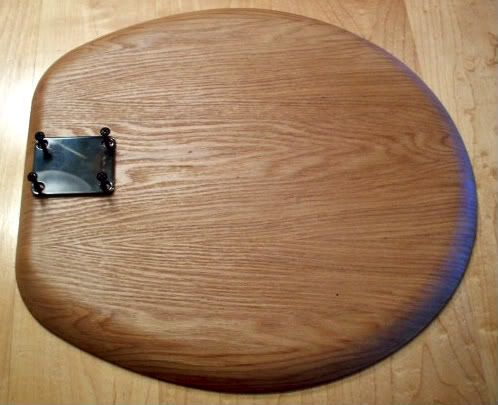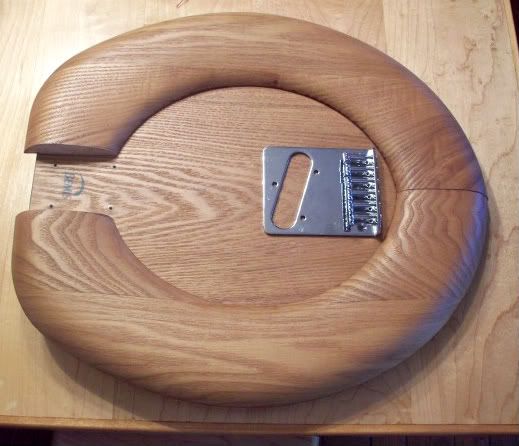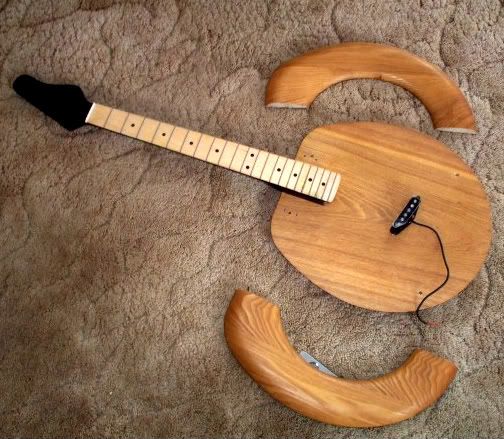 -- Happiness is like wetting your pants...everyone can see it, but only you can feel the warmth....
---
---
---
---