---
Hi over there,
I´ve been out for a time taking care of some family issues which are hopefully under control.
During the last month my mind kept thinking about the EZ miter technique depicted by Martyn somewhere in LJ.
Quite frankly, when I saw that blog I thought, this guy is out of his mind. Trying to build a wooden box as if it were a paper box !! Why? Is that necessary?
At some point I realized that depending upon the drawing geometry of the box , EZ miter is the easiest approach. That doesn´t mean is easy. At least for me.
So thank you Martyn for opening our minds in that regard. (Well, in some others too)
BTW, let me also tell you that this was the second attempt to make, not the box, but the stripped board.
Getting exact measure on such thin strips can only be handed with the sander. Once again after reading a lot of posts about the Drum sander, I made one of those before attempting the second board for this box.
The wood is bolivian cedar and guatambu. Finished with clear Poly aerosol.
I will not describe the building process since Martyn BritBoxmaker has already made a wonderful job in this respect. Just inform that the miters were cut at the router table with a 45° bit. (edited 3 months later: meant a 90° bit) I tried using the TS, but won´t tell you the mess I made.
Made a couple of mistakes during the cuttings.
In the third photo watch the brown line, and the groove.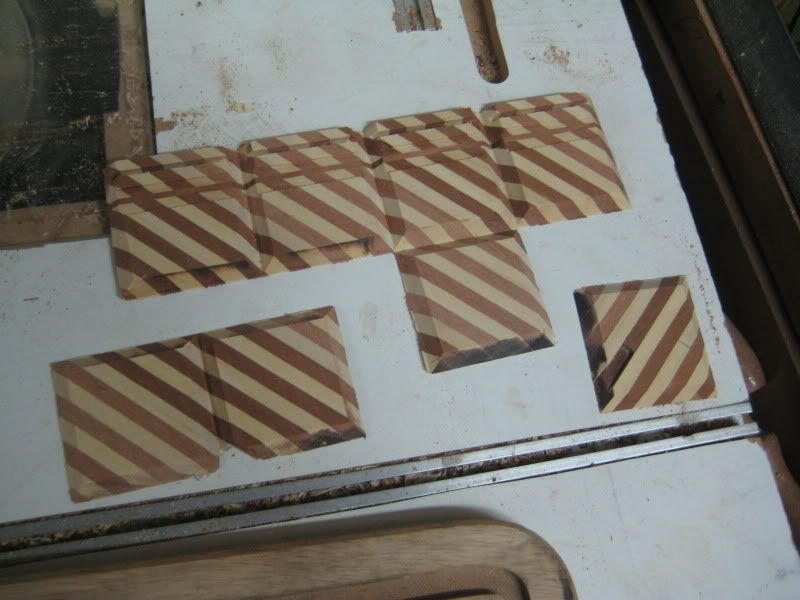 Both shoud be in the opposite side. What I´ve got was a very tall lid, and almost no box. (It could be worse)
That is why I made after a second box.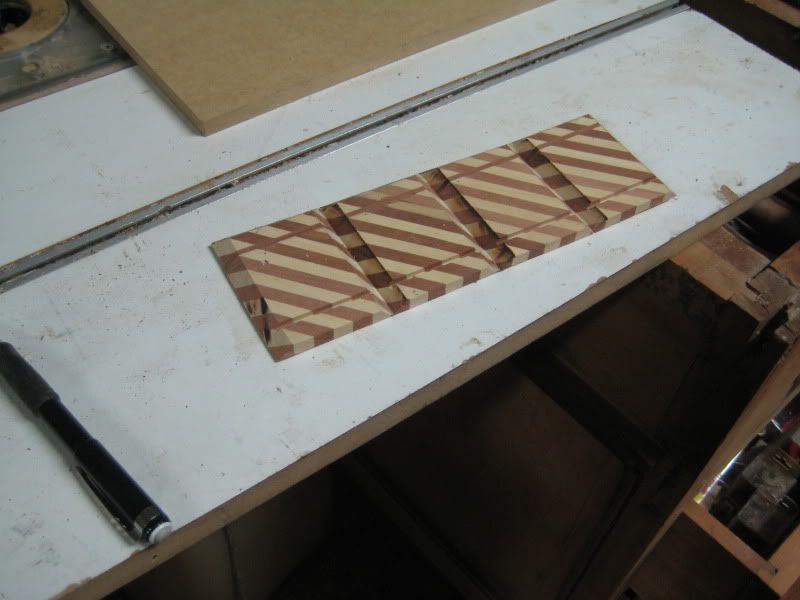 Stupid of me, forgot to make the routing groove for the lips of the lid. ( I managed to put the lips in the lid as Martyn did in his tiny box Atom
I will also address some doubts, that my lazy mind at this stage doesn´t allow me to understand:
If you look at the boxes, all stripes concurr. Yes, only in the sides shown. But the mistery of Geometric Godness, show the hide side of the wrapped box where two sides mismatch the stripes. I don´t know why, nor how to avoid that. To lazy to continue thinking on that. So if someone wants to take the challenge, let us know. I can still sleep.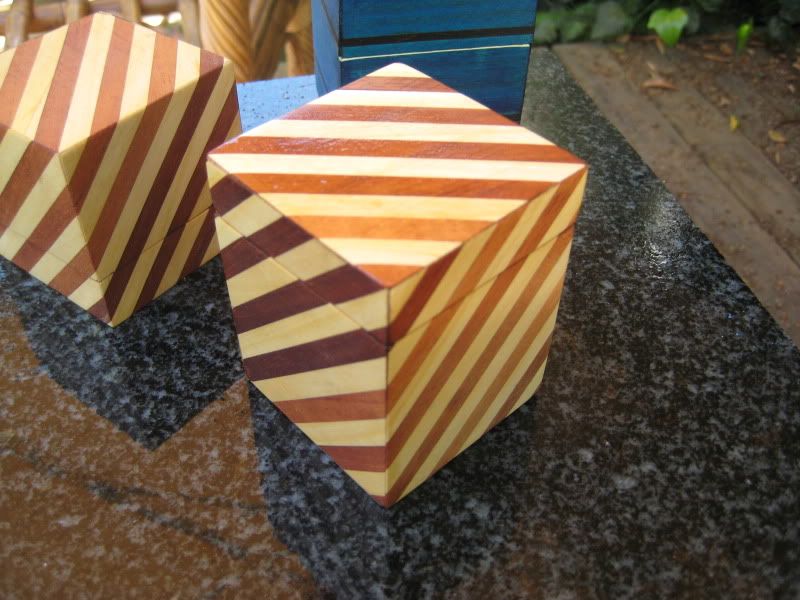 Finally, one of the unbelievable moments of this process, was to fold the box as if it was paper made. So I made a video of that.
Hope you enjoy as I did.
Take care
-- Back home. Fernando
---
---
---
---