---
My neighbor has been watching me woodwork for years and recently commissioned me to build a custom box of my design for him to have for holding loose coins.
I started with a recently obtained wood gift from a fellow LJer, Ron at Tule Peak Lumber. He gave me a beautiful Q-sawn Sycamore slab to try out. Thanks a bunch Ron! When my neighbor saw the grain, he had to have it. So I combined the snakeskin-like Syc with some exotic snakewood I had. There are 7 different woods in all: I used Syc for the sides, Solid Bird's eye maple for the bottom, snakewood for the top panel & latch mechanism, curly maple for the top frame, cocobolo hinges (with brass pins) and walnut pegs along with a single hand carved ebony peg to hold the latch onto the front.
The hinges were a PITA, but I got one pair out of 3 to work. Aligning the holes through the 5 tongues was the hard part. I pegged them in place with 3/8" flush cut walnut dowels. The latch was simply designed to be decorative and functional, but strangely, it turned out looking like a hummingbird when closed, with the lid portion of the latch forming the wings. The box owners are hummingbird freaks! They were thrilled! I pegged the latch to the box front with a pyramid shaped ebony rivet that was carved with a chisel. (that was after my wife said, "oh, cool, what's that? CRACK!" She pulled too hard on the front latch and it popped off, so I figured a rivet would hold 'er. I sanded all to 400 grit. The finish is teak oil, then a few coats of B.L.O. mixed with turpentine & spar varnish. The snakewood polished up beautifully at 400 grit. It didn't even feel like wood because it was so smooth.
Post Amendment: The front latch is only glued below the ebony rivet. That way, the latch flexes to catch the lid appendage. It works very slick, but you have to play with it to get it to work just right. When you do get it right, the lid snaps closed with a positive "CLICK" and hold very well.
A close-up of the latch mechanism:
The aptly named snakewood reveals why…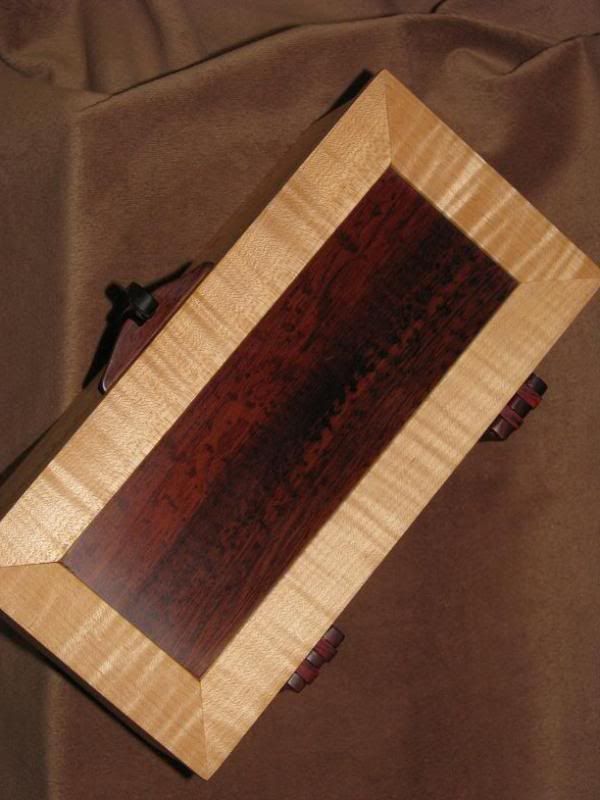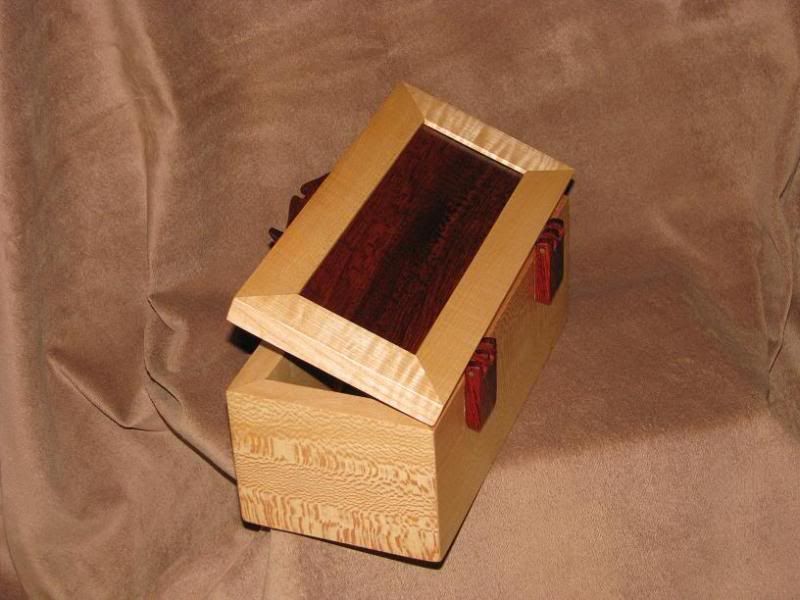 A close up of Ron's beautiful sycamore, and the ebony rivet: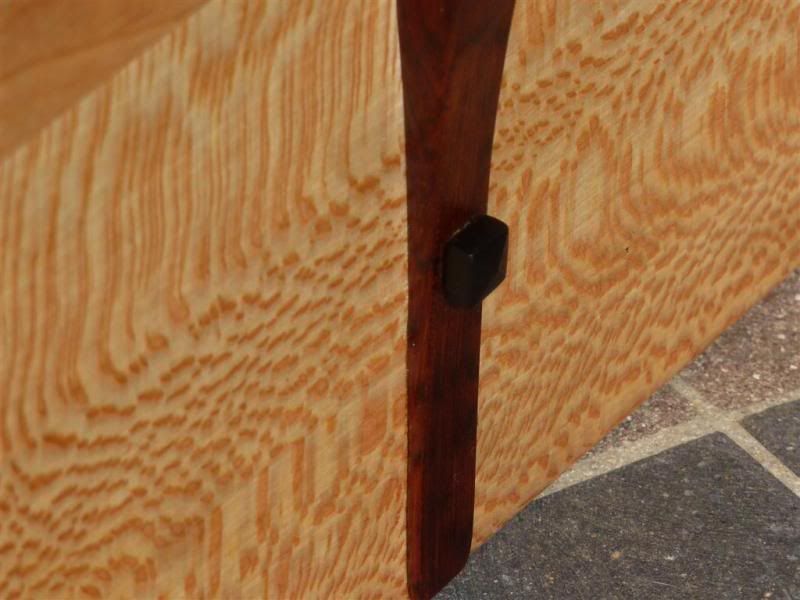 A closeup of the 7/32" (Did I mention it was hand carved?) pyramid head ebony rivet: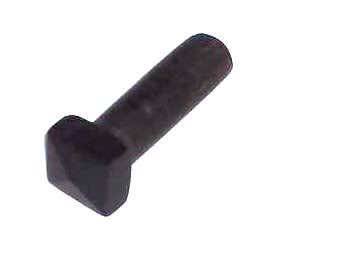 -- You don't have a custom made heirloom fly fishing Net? http://www.Sierra-Nets.com
---
---
---
---