---
A friend commissioned me to build a kitchen breakfast bar that needed to match their table made of an unknown tropical species. It measures roughly 10' x 10' and 21" wide. I used a 3 step dye process where I artistically wet sand through the layers using 50/50 spirits and wipe on poly as the lubricant (sand a little then wipe off excess, like a toning process). Only the first coat of poly is wet sanded (toning) which also binds the dye. Add additional topcoats then wax to desired sheen.
Existing table I had to match: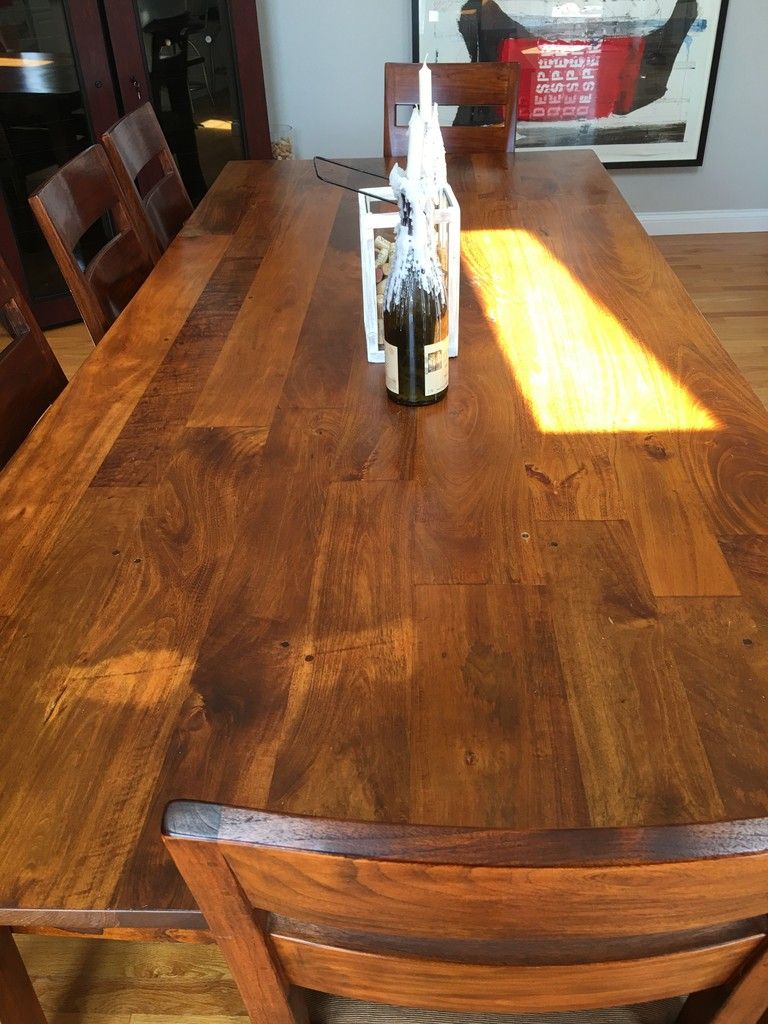 Since I'm seeking 8/4 lumber I soon found my selection was slim and quite pricey. I found some Honey Locust from a tree trimmer on Craigslist, which I deemed a perfect fit (and I was running out of time). Below are pictures of what I was working with and had to go back for an identical load.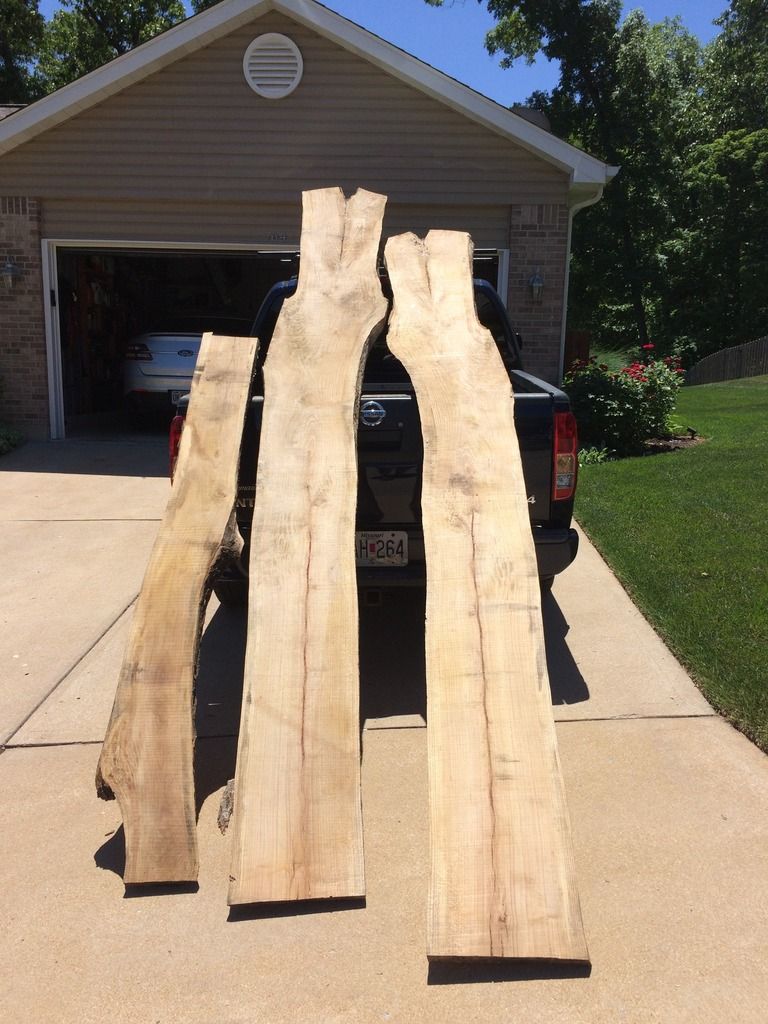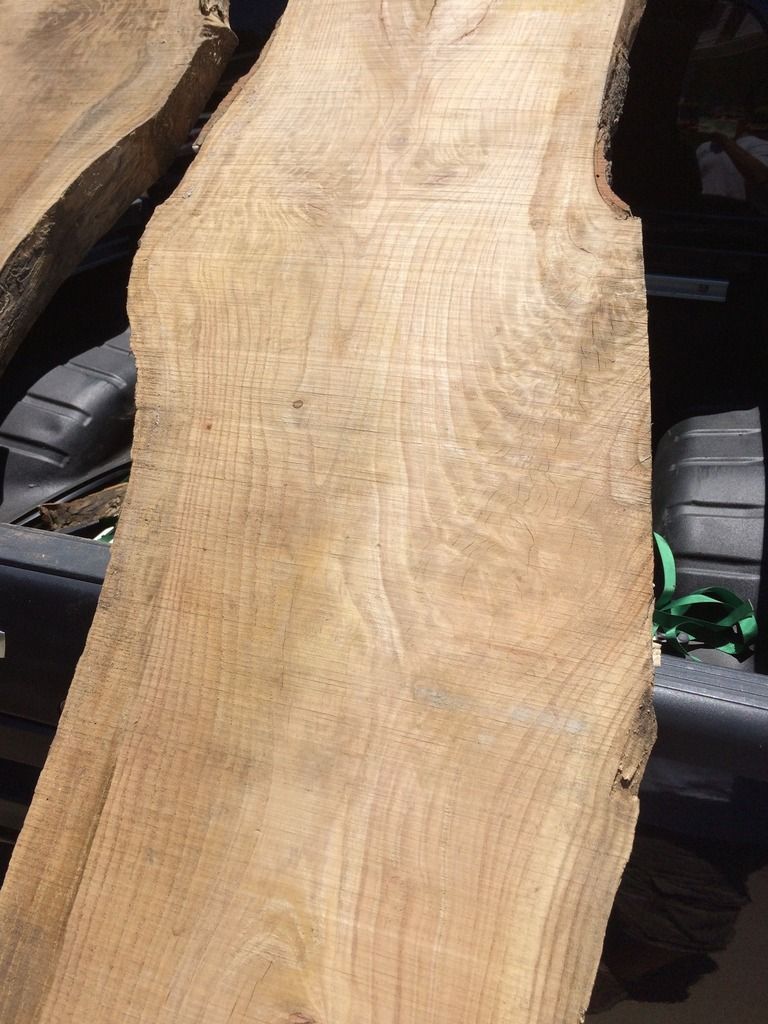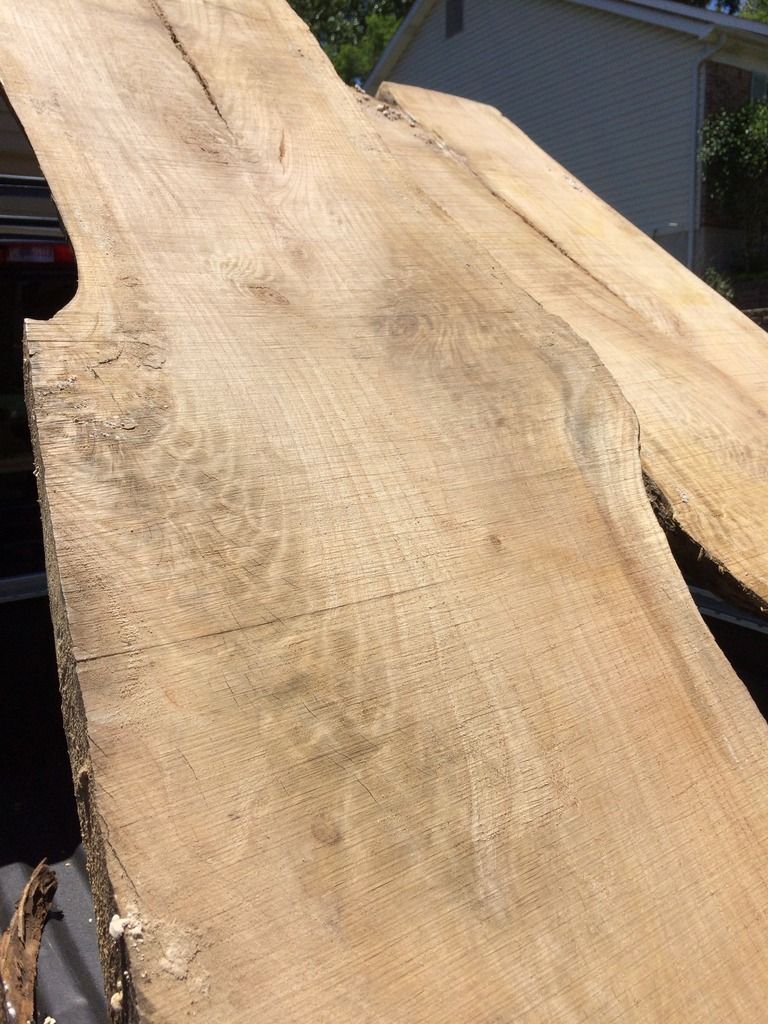 First step was to rip them, crosscut them in random 24"- 48" pieces, joint and plane them to rough size then stack them outside in a solar kiln for a week to let them finish drying. Just covered with a tarp in full sun and had a small fan running to help move air. The outside temps were nearing 100*F each day that week so it did a great job. They were already air dried for 8 months and measured about 16% moisture in the freshly cut heartwood which I reduced down to 7%.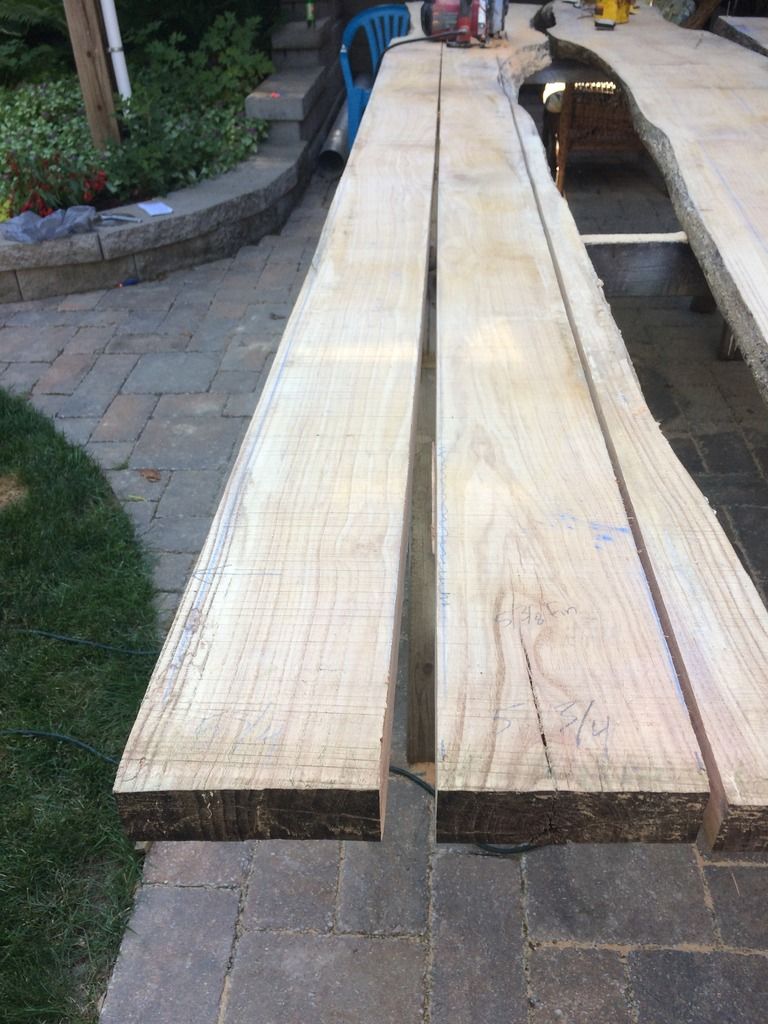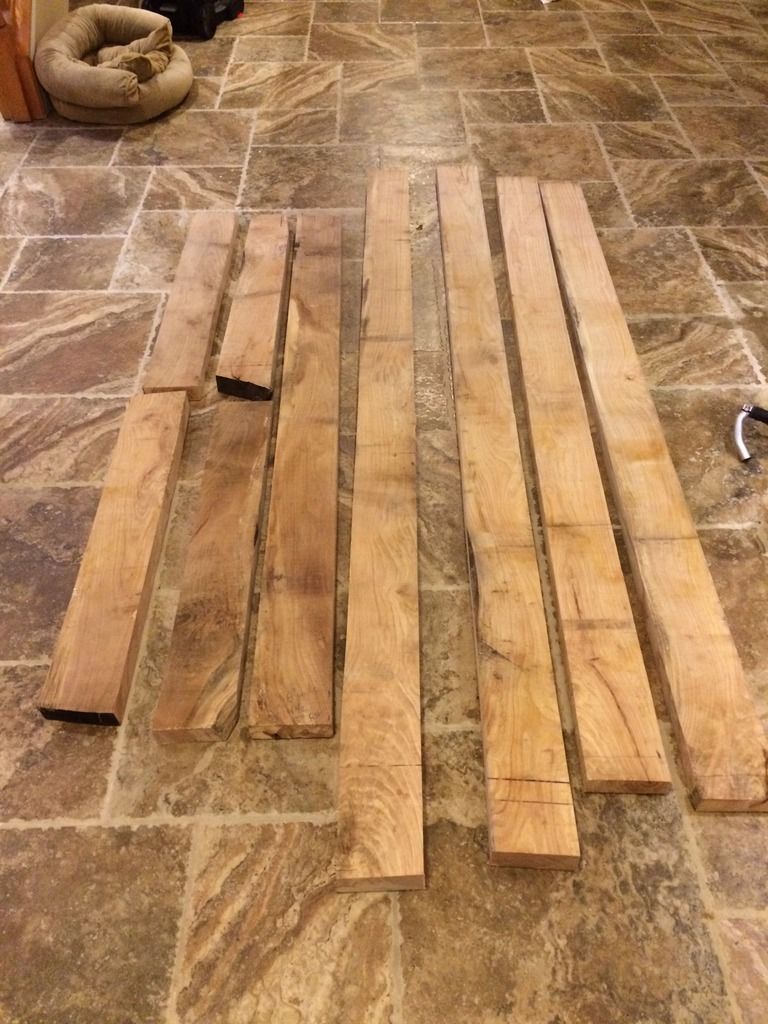 Final layout, milling and glue up.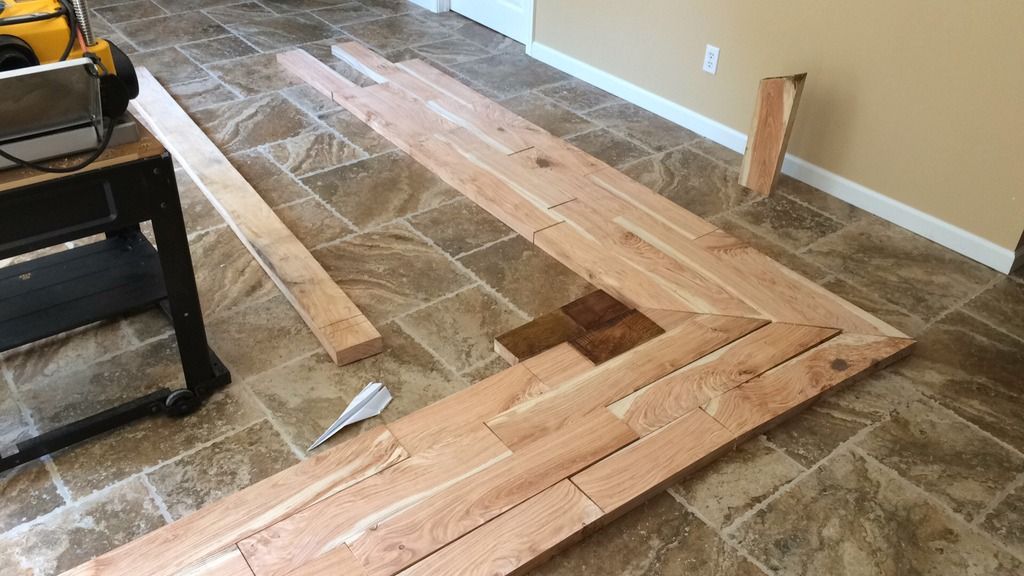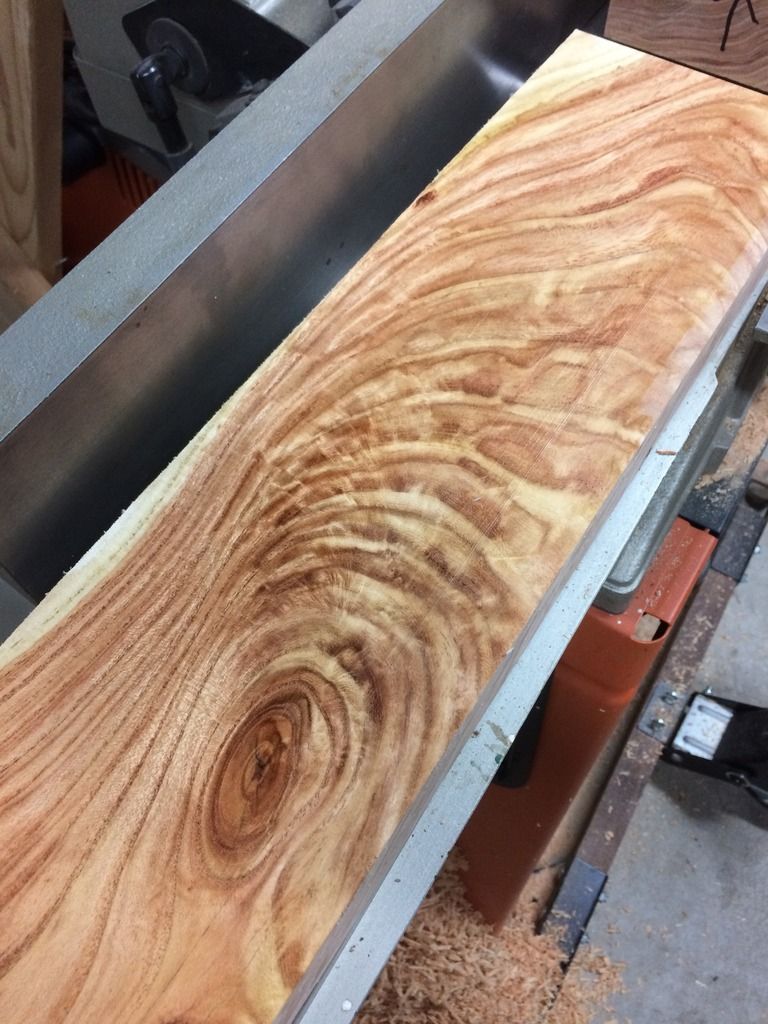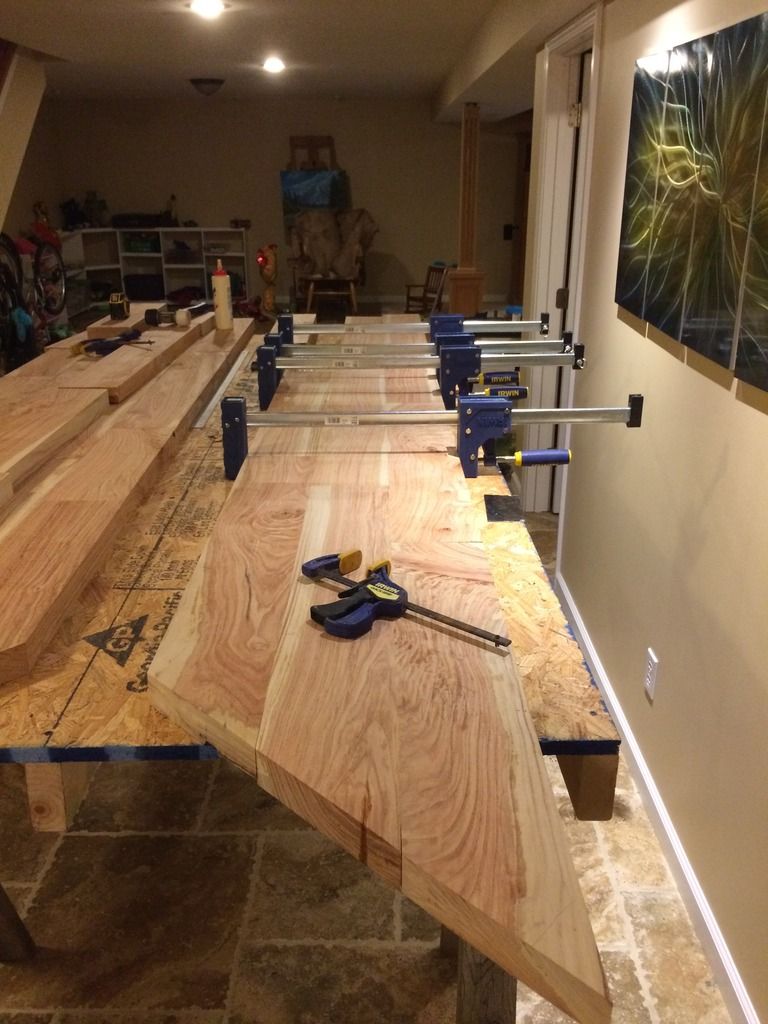 Cut and fit the miter then mill for the connecting hardware.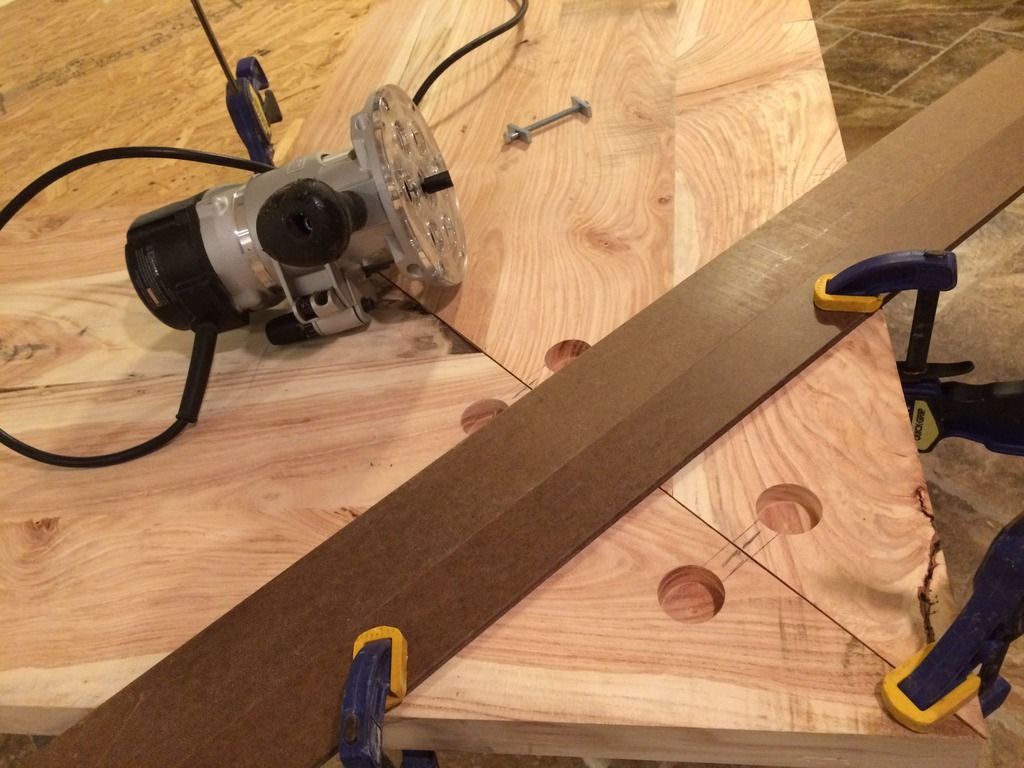 Finishing process was several stages:
Transtint Lemon Yellow Dye
Transtint Honey Amber Dye
Transtint Medium Brown Dye
Wetsand with diluted wipe on poly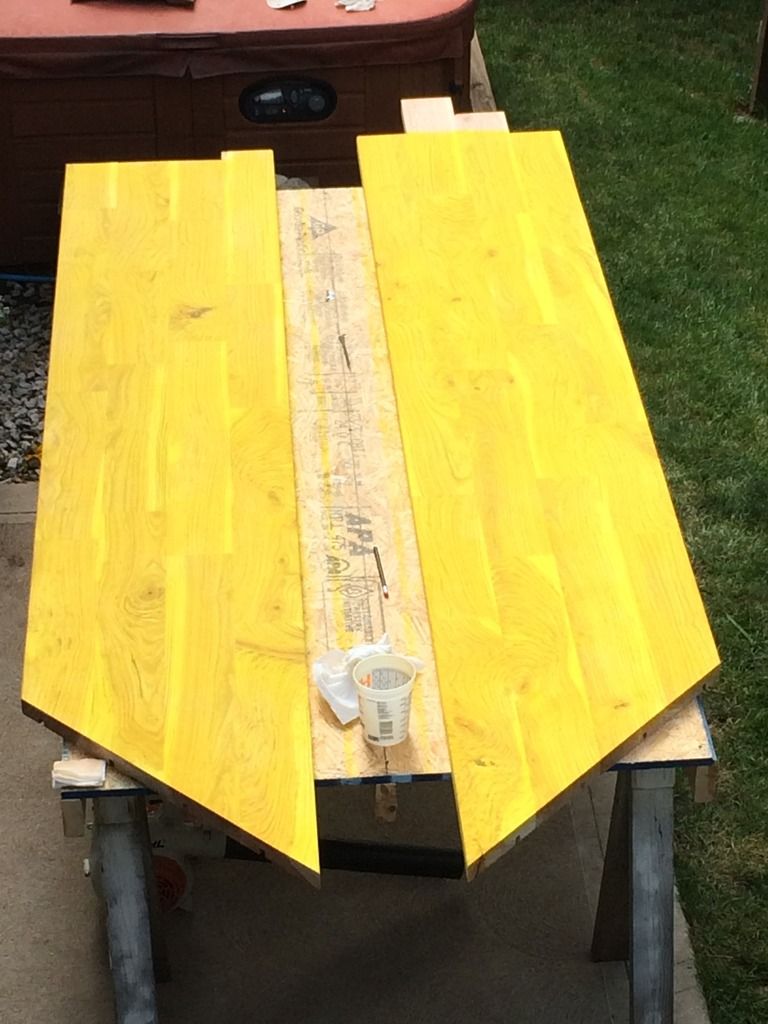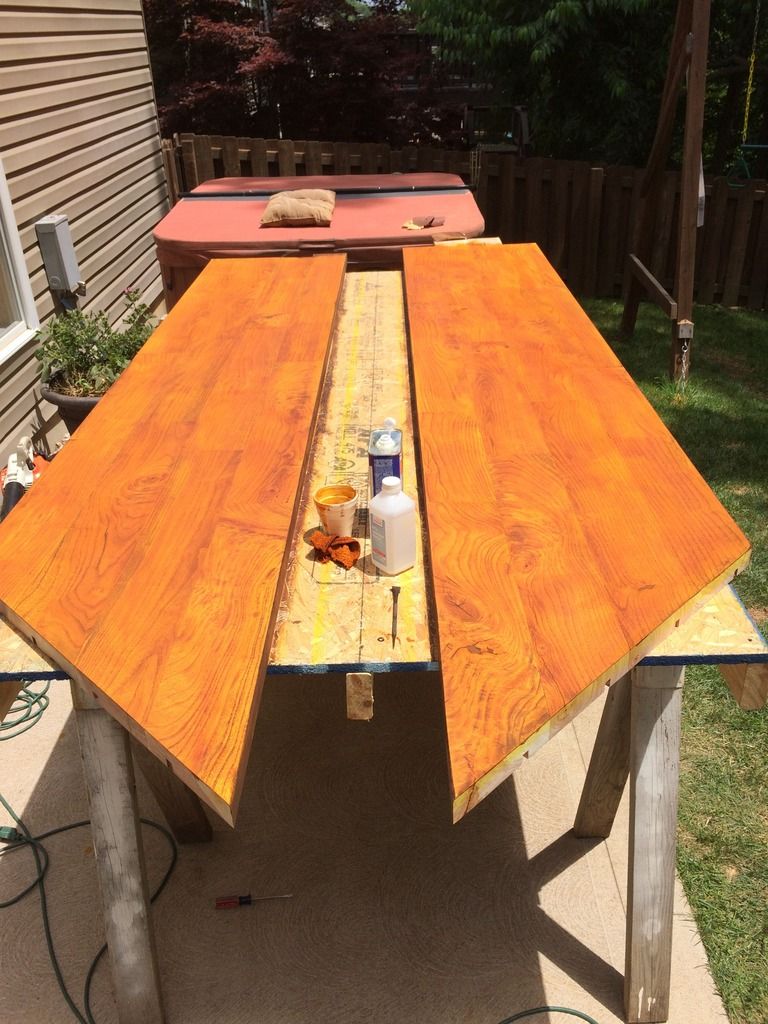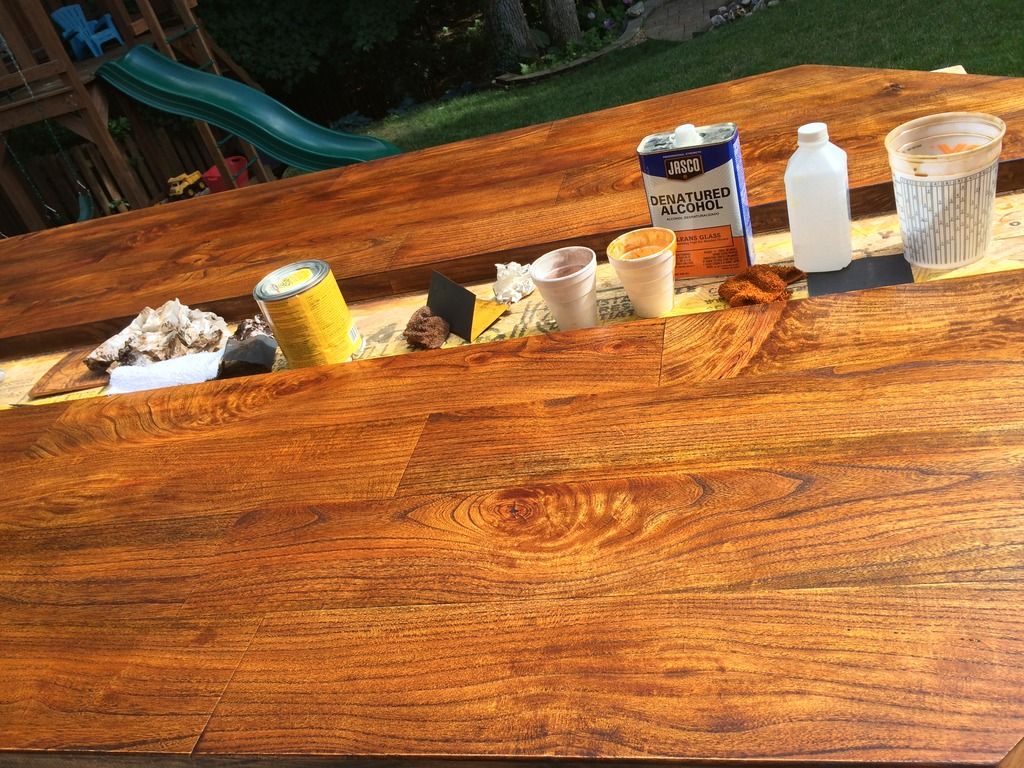 And the final product…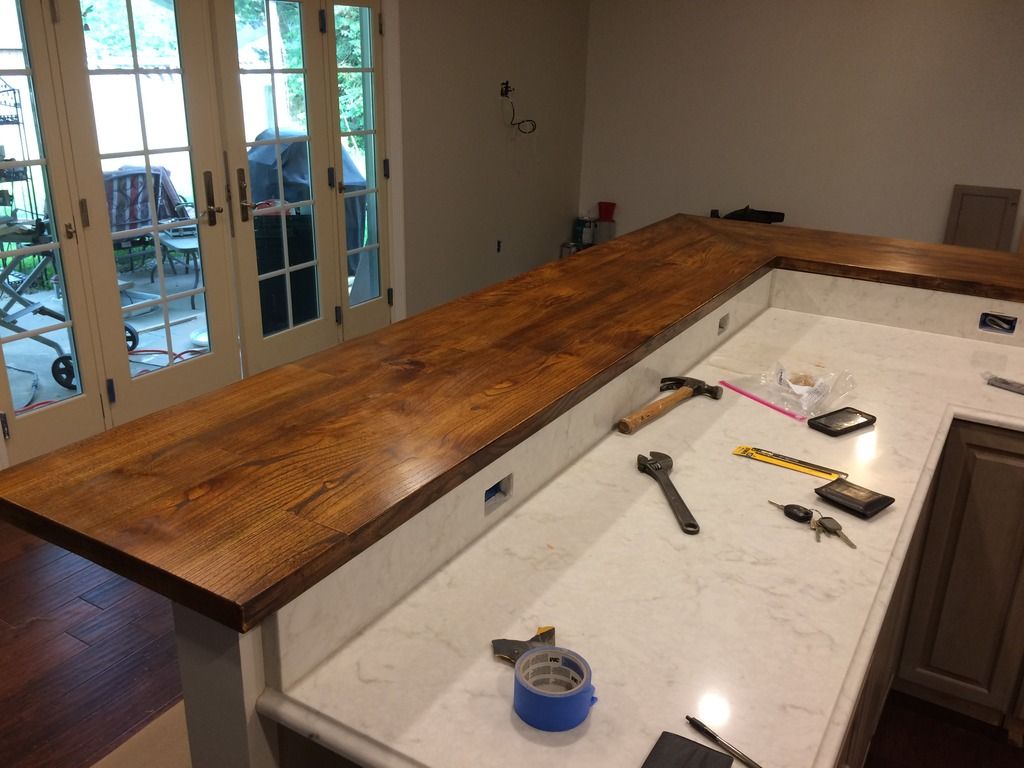 ---
---
---
---