---
This is my 3rd project in the shop and my first with anything other than simple square cuts. I learned a lot with this project and (after some minor frustrations) I'm pretty pleased with the outcome.
Thanks to Tom Angle who saved my finish on this frame!
I used maple for the frame front and trimmed the inside with twisted rope trim, the subframe is aspen. Most of the joints were pretty tight, the twisted rope was tricky to line up as the pattern was reversed at each cut.
Mistakenly, I thought that 'stainable' wood filler meant that it would blend with the wood – not so much. Lesson learned.
The finishing on this was the tough part, the first stain was orange – very orange. Tom suggested I shellac, sand, gel stain and seal. I followed this and got the finish to a nice brown. I like the way it turned out but I see room for improvement for sure.
All in all, for my first 'real' project I'm pretty happy with it.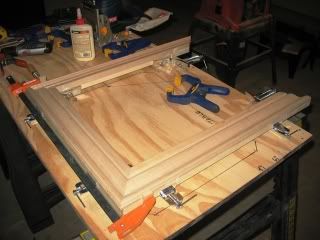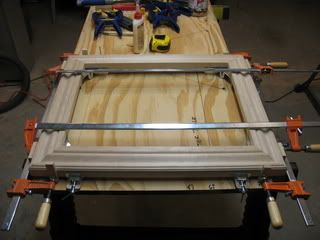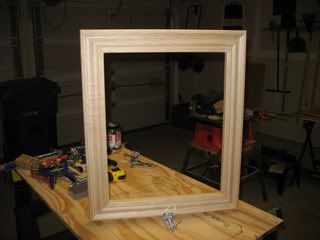 Here's the first attempt at staining, doesn't quite show the true orangeness of the stain.

Ta-da!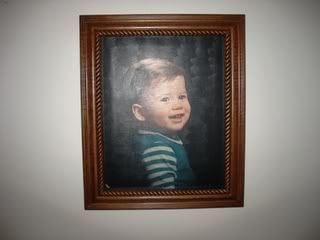 Close up of finished frame.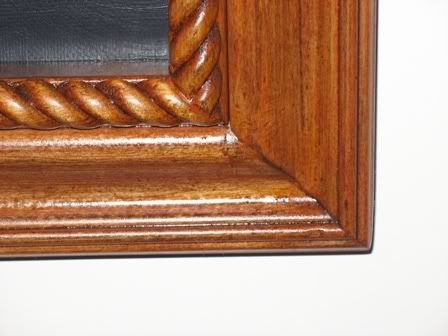 Kudos, comments and constructive criticism are welcomed!
-- Tim D. - Woodstock, GA
---
---
---
---