---
While I was building the chessboard, and studying woodworking as much as possible, I built the Small gift box with the lid method as explained in StevinMarin´s youtube video. That is routing a groove in the inside of side pieces, and after gluing and assembling the box, routing a groove in the outside to finally form a lip for a fit of the lid. A fool proof explanation from Steve!
Since this was my first box being mitered with a lock miter bit, I decided to use some firewood to make a try. Unfortunately everything came OK, and a get a worm mark in the top of the box.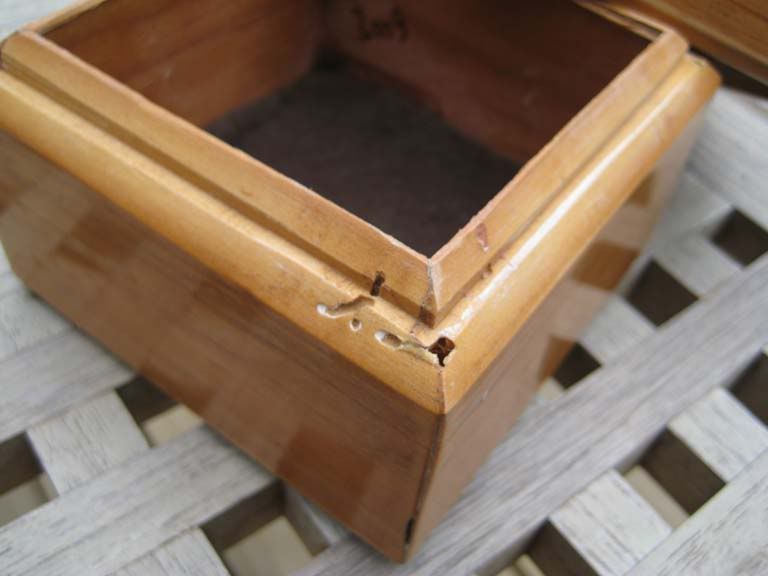 The moral: firewood to the fire.
The two following Tangram sets were built for gifts out of Viraró a South america exotic hard wood. (Ruprechtia laxiflora) Scraps from the chessboard. The lid of the last one has a cross made of Eucaliptus. This one has gone to my mother in law.
Thanks for watching
Fernando
-- Back home. Fernando
---
---
---
---